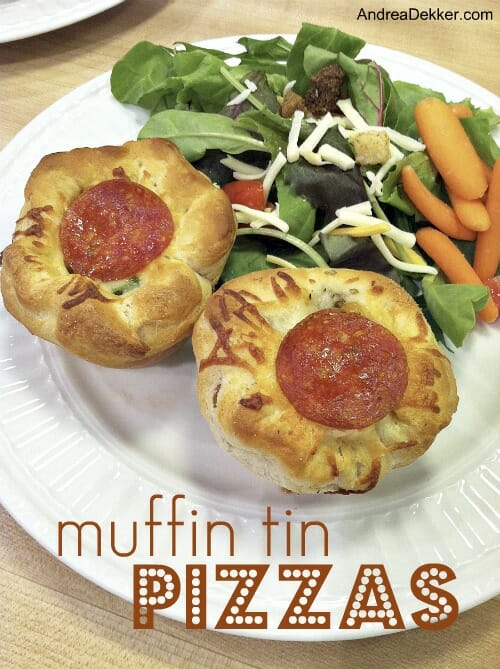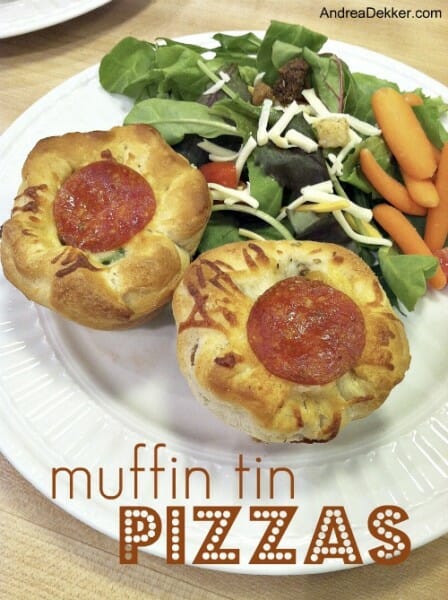 We love pizza — all types of pizza — so we almost always have lots of pizza toppings in the house.
A couple weeks ago, I decided to mix things up a bit. Instead of making homemade pizza or doctoring up a frozen pizza, I tried making muffin tin pizzas. The only "problem" was all the recipes I found online called for pizza dough as the crust… and I didn't have pizza dough or the time to make pizza dough.
So, I improvised using a package of refrigerated biscuits — and it worked marvelously!
Not only did these taste delicious, they were so easy to make. I literally had dinner on the table in about 25 minutes — and I didn't even have a recipe to follow or know exactly what I was doing.
There's probably less than 10 minutes of hands-on time involved in this recipe, and I have a feeling your kids would love to help!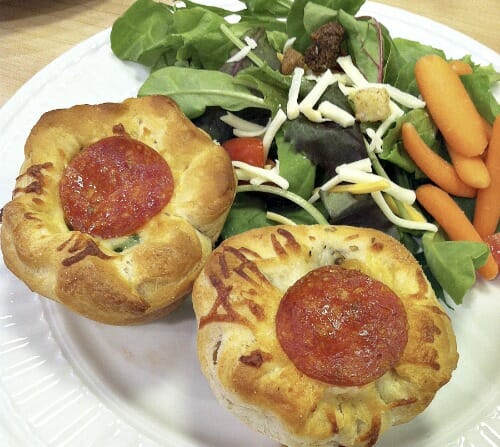 Recipe for Muffin Tin Pizzas
This recipe makes 8 individual pizzas or about 4 servings
INGREDIENTS:
The ingredients can be as simple or as complex as you like. I just used whatever we had in the fridge — so feel free to customize them to your family's tastes.
1 8-count pkg. (16 oz) refrigerated biscuits
1/2 c. pizza or pasta sauce
various meats and veggies for toppings (cut into small pieces)
1/2 c. shredded cheese
8 Pepperonis (optional)
DIRECTIONS:
The directions are as simple as the ingredients…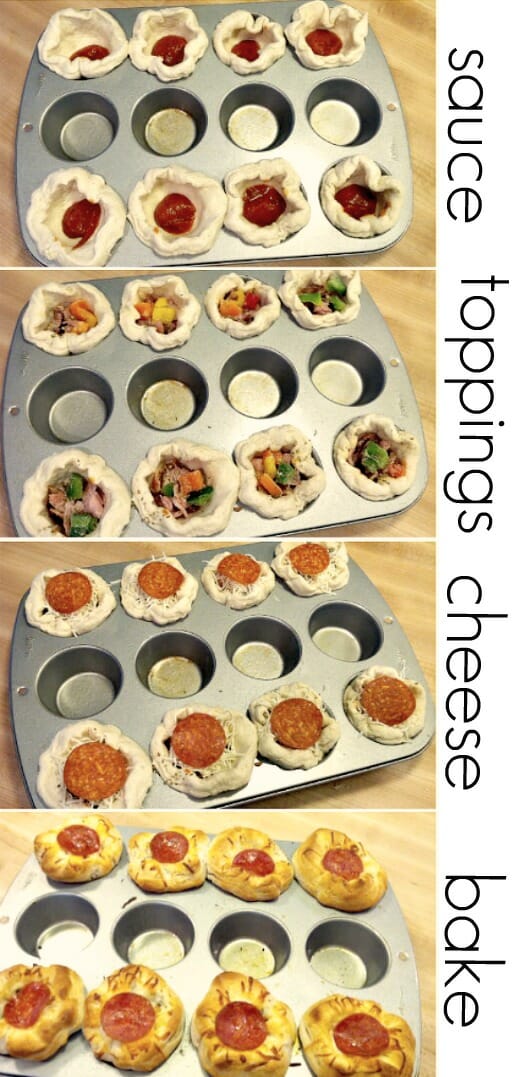 Lightly grease a regular muffin tin with cooking spray
Press one biscuit into each muffin cup
Add 1 T. of sauce to the bottom of each biscuit
Add whatever toppings you like
Top with 1 T. shredded cheese and a pepperoni (for looks)
Bake at 400*F for approximately 12 minutes — or until biscuits are golden brown
Eat and enjoy!
I served our pizzas with a simple side salad and a few raw veggies.
That's it — so simple.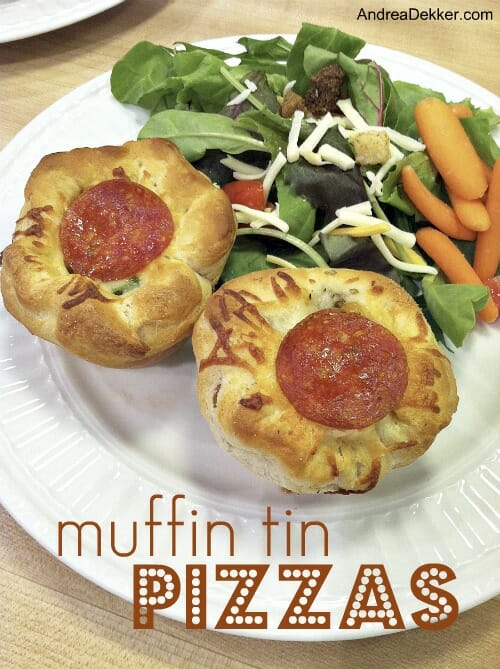 Oh, and if you love pizza as much as we do, here are a few other recipes you might want to try.
What is your favorite way to eat pizza?
Visit my virtual recipe box for more simple, delicious, family friendly, recipes!