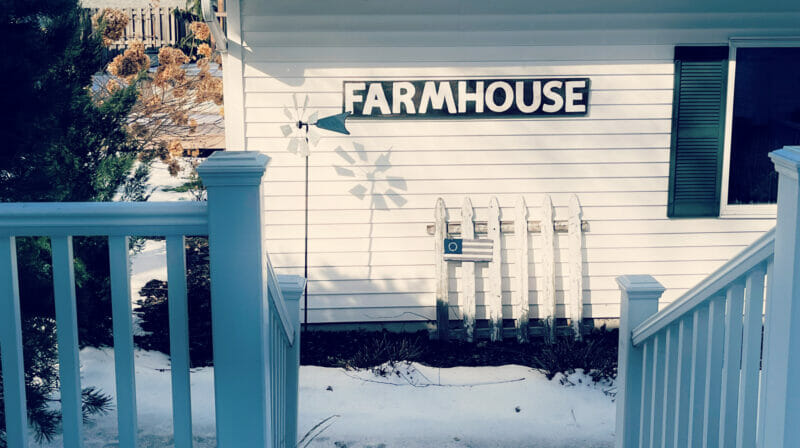 February was a good month for our family — a few snow days tacked onto the end of our winter break and we essentially got a full week off of school in the middle of February!
We also started (and finished) a mini home project that has made a massive difference in how we utilize our space.
And now it's March — which the kids equate to "warm spring temperatures". 🤣
Apparently, they still don't understand that living in Michigan means you can often experience at least 3 seasons every week. At least we're seeing the sun a little more often!
I have so many favorites to share with you this month… let's dive right in!
---
FAVORITE MOMENT = Date Night
Dave and I were only gone for 2 hours at a school function… but we officially left all 4 kids home alone in the evening for the first time ever!
LONG days, short years my friends! 🤗
They apparently played nicely together, did a craft project, cleaned out the dishwasher, took their showers, got ready for bed, and got themselves a snack before we came home again.
I asked Nora to take a picture of us… then they each wanted to take a picture.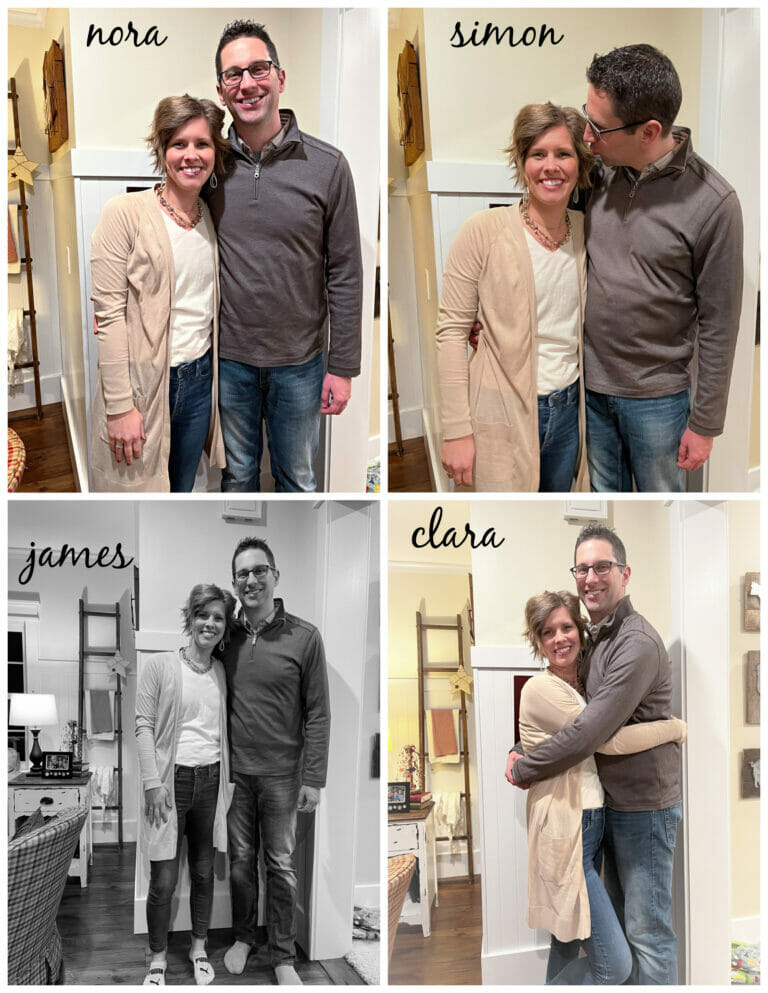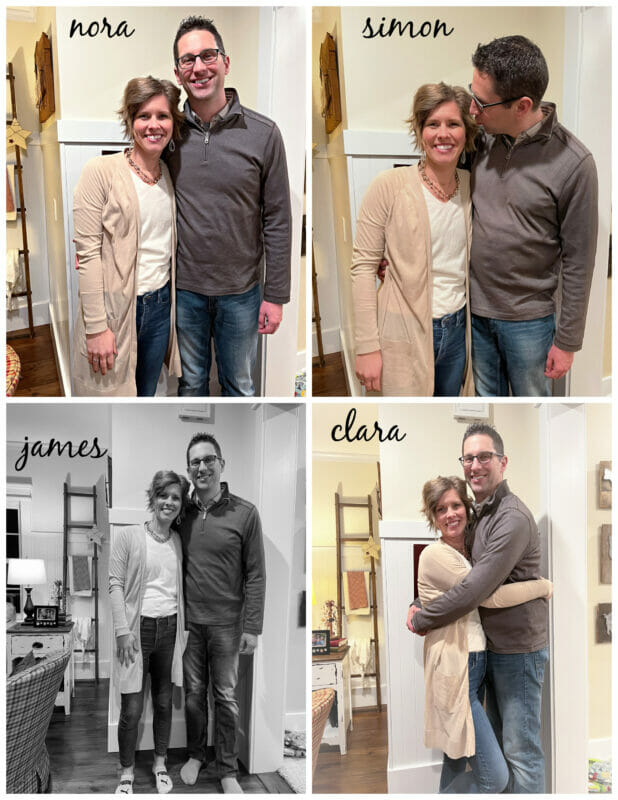 FAVORITE ROUTINE = Slow Saturdays
For the most part, our Saturdays are very relaxed and chill.
We rarely have any planned activities, we intentionally don't do chores on the weekend, and the kids know they can come downstairs at 7:00 (they would usually come down much earlier), eat a banana and some dry cereal, and watch a show while Dave and I enjoy sleeping in.
The kids all look SO forward to this simple Saturday morning routine… of course, Dave and I love it too.
I usually mix up baked oatmeal the night before, so I pop that in the oven when I finally get out of bed and we all enjoy an easy breakfast together around 8:30.
The kids usually end up playing with neighbors for most of the day, we'll sometimes have a planned activity in the afternoon, and we often feel a little lazy by the time dinner rolls around.
I know our Saturdays won't always be so slow and leisurely… but for now, I'm enjoying this current season and our relaxing weekends!
PAST FAVORITE = Pressure Washer
We purchased our pressure washer from a neighbor several years ago and we get so much use out of it — especially in the spring.
I love the difference it makes on our patio, deck, and the walkway between our house and the outbuilding. In an afternoon, I can have the whole place looking brand new again!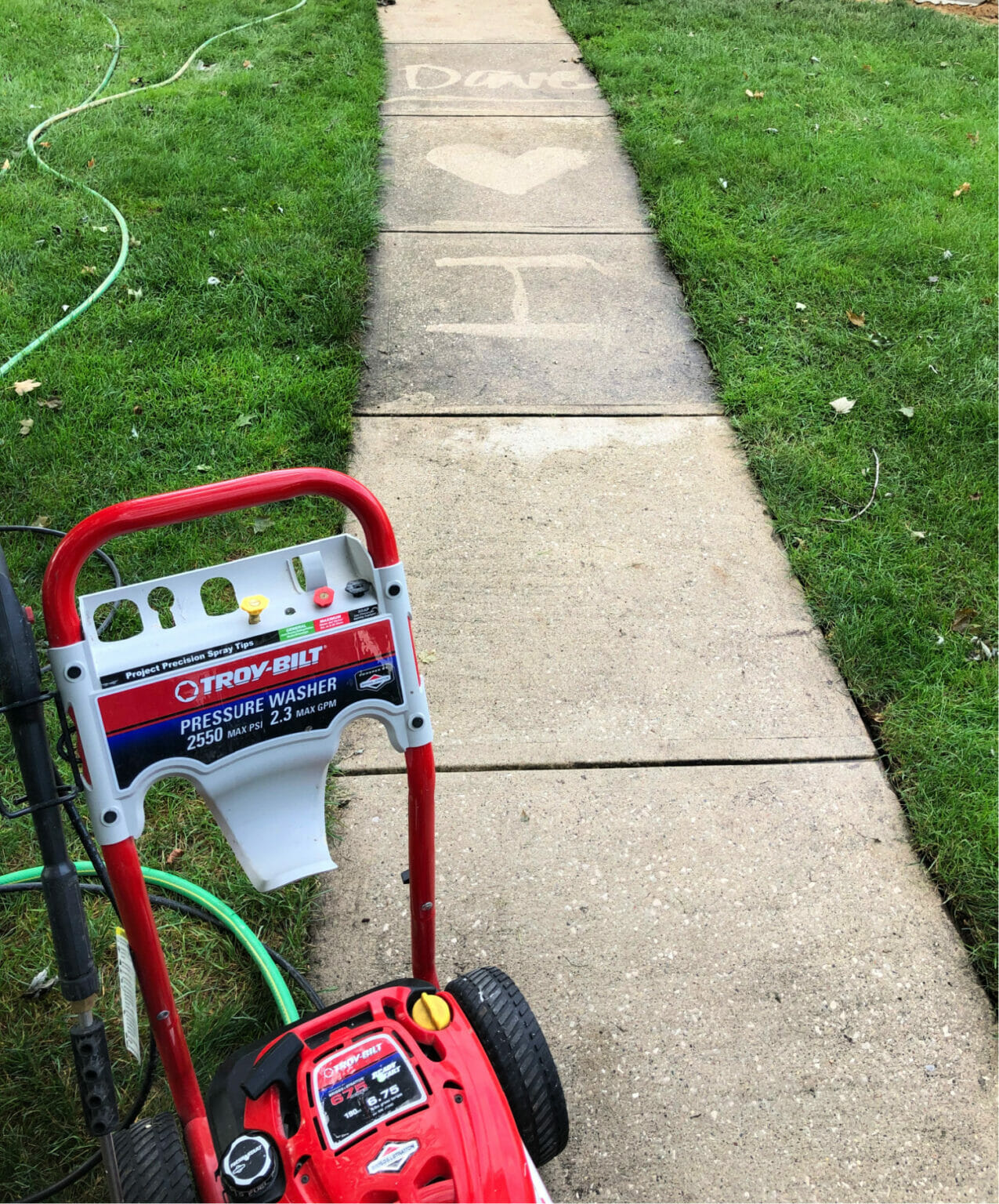 We usually pay a professional to power wash our entire house, garage, and outbuilding every spring, but if we wanted to mess with all the ladders and take the time, we could definitely do it with our own power washer.
If you're on the fence about buying one, you could try renting one first — but I guarantee you'll get your money out of it if you buy one.
---
FAVORITE CLOTHING = Clearance Items
I snagged a handful of clearance items at our local Meijer a couple of weeks ago — for $0.28 per item!
Yes, you read that correctly — $0.28!!!
The clothing was marked down significantly, and all blue tags were an extra 90% off the already reduced clearance price.
On top of all of that, I had a digital coupon for $5 off any clothing purchase… so I got 7 brand new items of clothing for just under $2 TOTAL!!!!!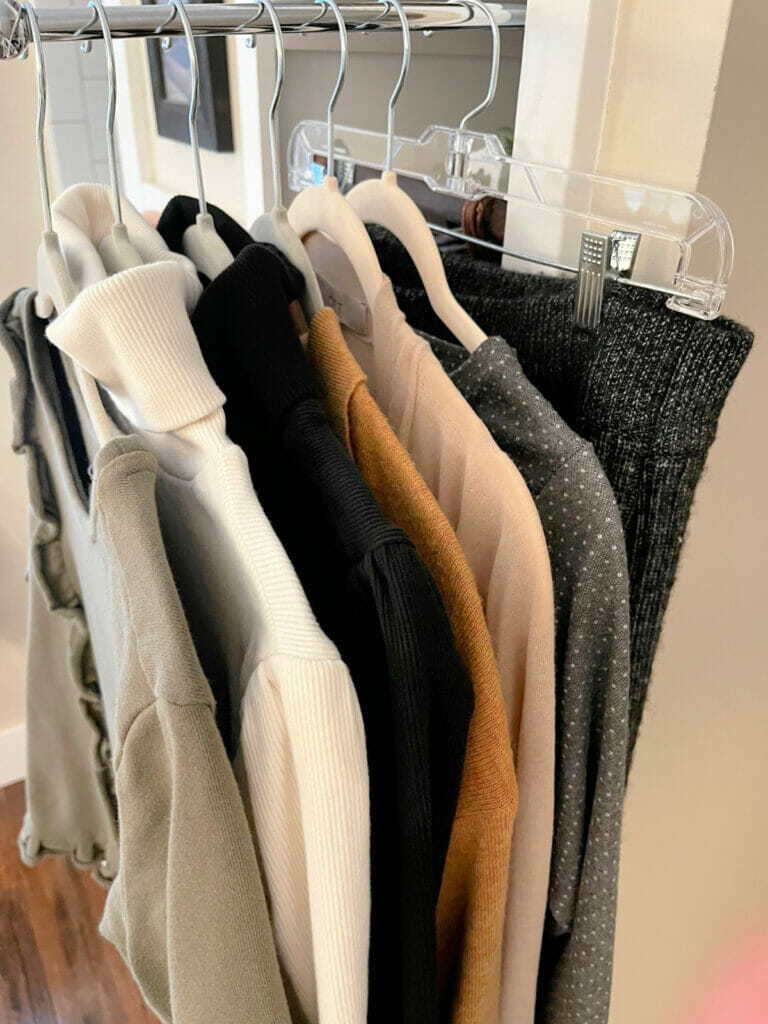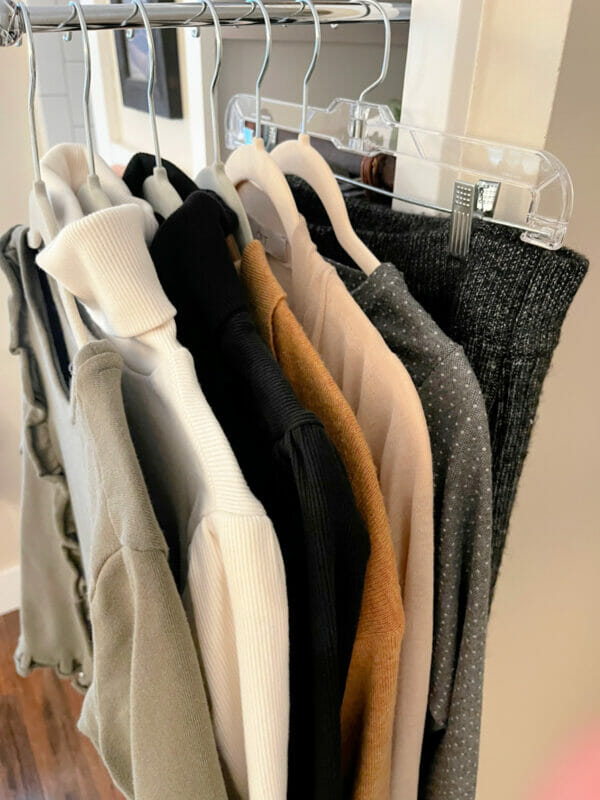 The only "catch" was that every item was size XL or 2XL.
Since the price was significantly less expensive than even the best thrift store deals, I decided I'd dedicate an afternoon to alterations and see what I could do!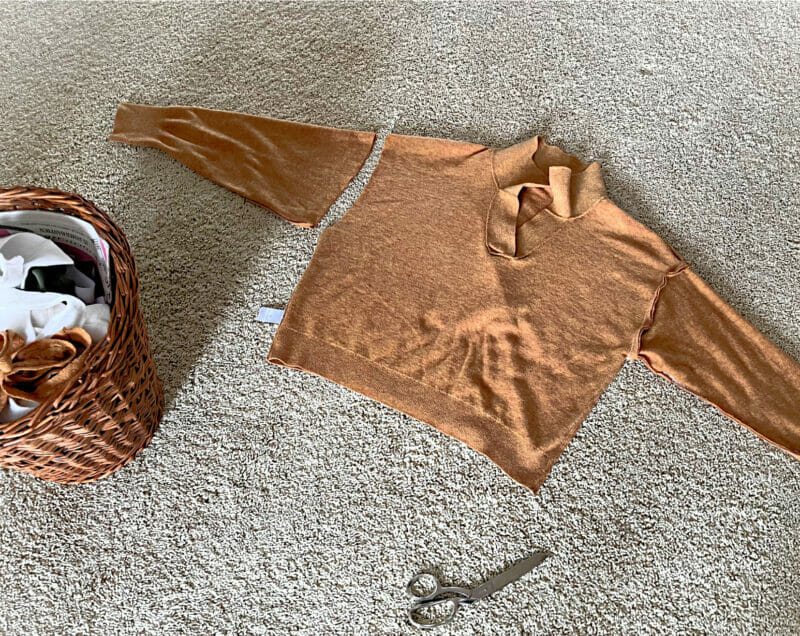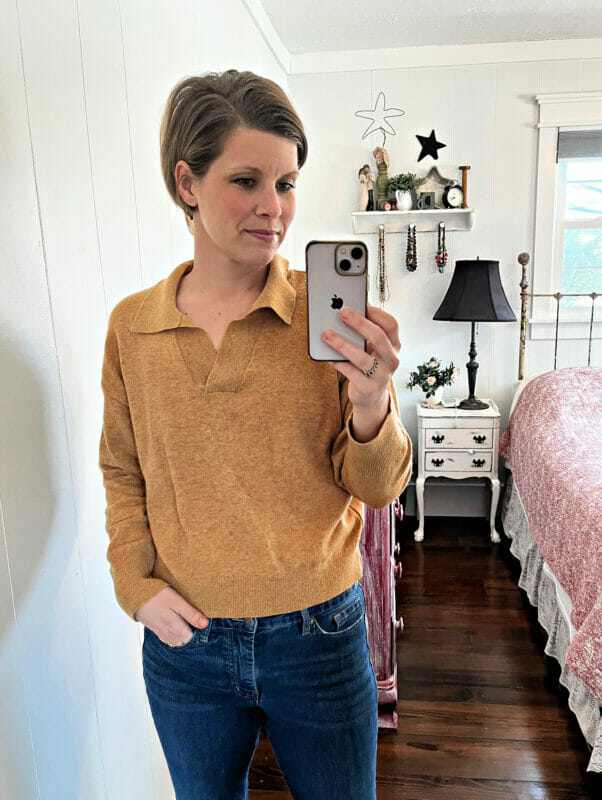 I had fun cutting each item apart and sewing everything to a more appropriate size.
It only took me about 2 hours for all 7 items and everything turned out even better than I anticipated!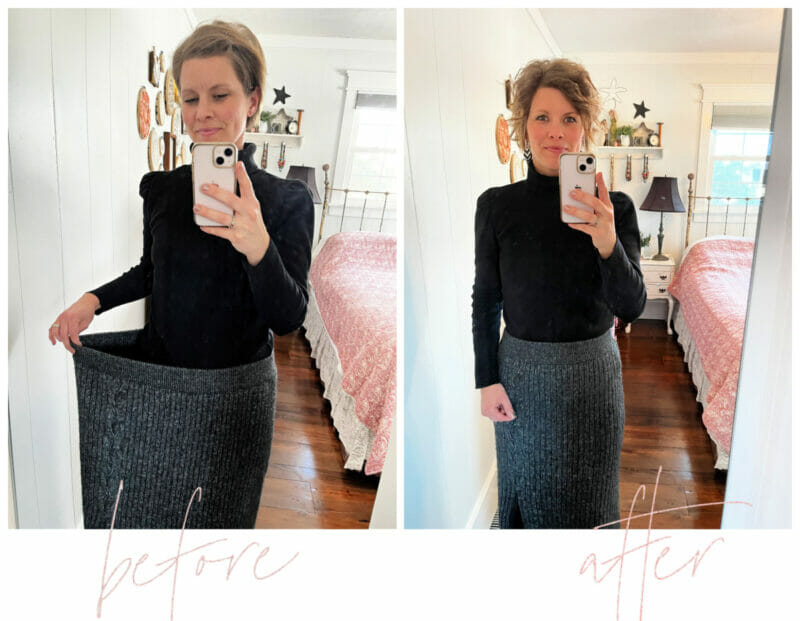 I altered both the skirt and the turtleneck above (I did the turtleneck before the "before" picture) and it might just be my new favorite cozy skirt. It's SO soft and warm!
---
FAVORITE BOOK = Baking Science
After a solid 6 weeks of reading novels, I had to force myself to stop because it was negatively affecting my productivity (I couldn't put the books down)!
So I'm back to non-fiction for a while… and I've recently enjoyed a couple of baking books.
I'm currently reading through Baking Science and I just love it.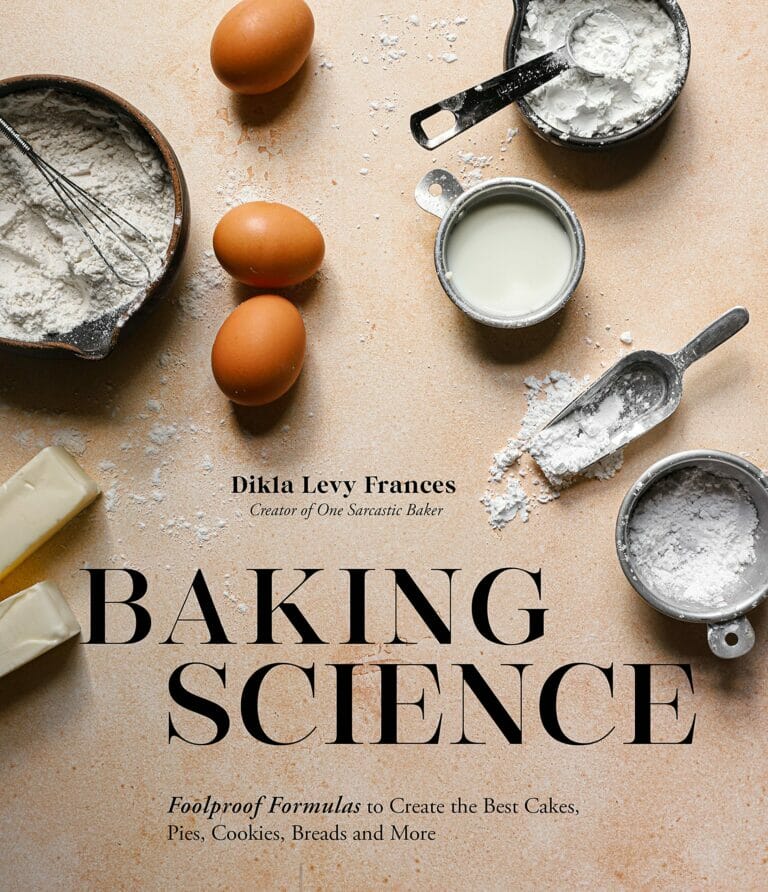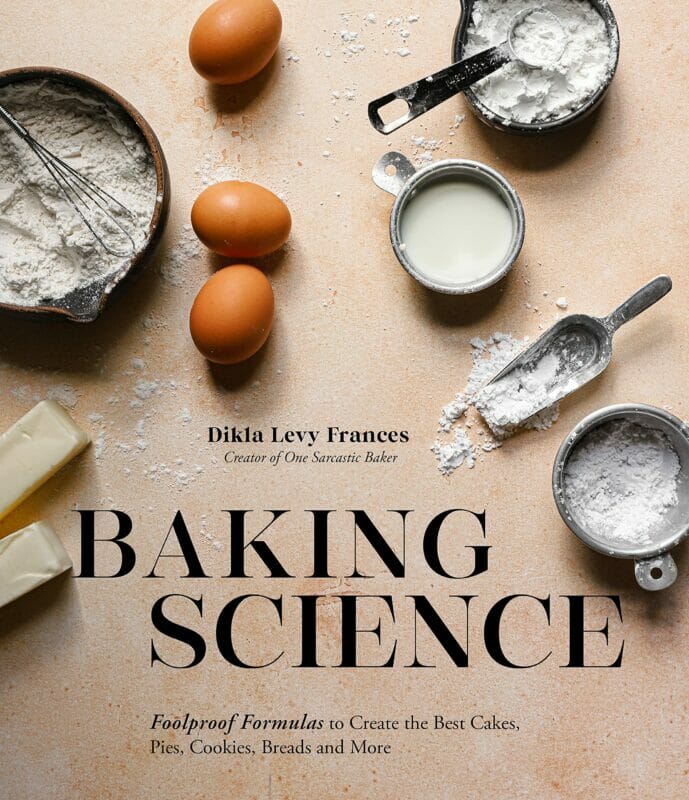 It could definitely be a "coffee table book" as the pictures are absolutely gorgeous. It's also packed with useful information and insightful tips.
---
FAVORITE MEDIA = Ohio Marching Band
For the record, we're not Ohio State fans… but oh my word, we love watching their marching band!
More specifically, the kids LOOOOOOVE watching the "Script Ohio" performance (which I've included below). It's almost 5 minutes long but absolutely amazing and worth every second!
Don't you think all college football games should broadcast the marching bands' halftime performances on TV?
And… you may blame me if the Ohio State fight song sticks in your head for the rest of the day! 😁
FAVORITE PROJECT = The Basement!
A few weeks ago, we moved things around in our basement to create a small workout area and a hang-out area for the kids.
Since then, we've taken our mini basement refresh to a new level and made it look significantly nicer (at least for our 135-year-old basement!)
We moved the shelving around a few more times before we finally found a configuration we liked.
I found an amazing deal on a giant order of rubber floor tiles via Amazon (the price has since gone up… sorry!) We used what we needed for our floors and then sold the rest in smaller chunks and recouped our entire cost (yay for "free" flooring!)
We purchased a foosball table and punching bag on FB Marketplace (both kid requests) and got a free mirror from my parent's basement.
Total Space Gained = 600 square feet!
Total Cost = $140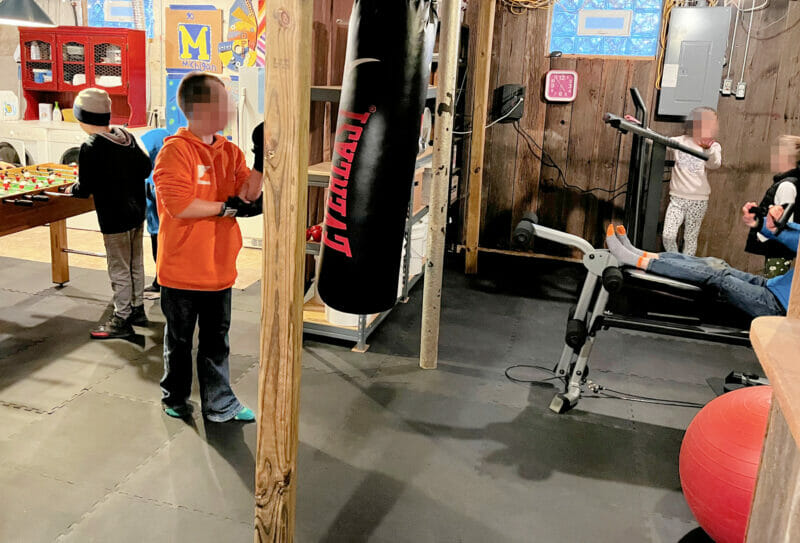 I realize many of you might think the basement still looks less than spectacular (and you're right). But, as you can see by the before/after picture below, our basement is much better than it's been for the last 12 years, so we're thrilled!
Dave and I have actually used the workout space a fair amount (the kids love the treadmill too) and the kids have had tons of fun down there this winter — being loud and crazy, doing messy craft projects, and playing "hair salon" with the neighbors (no hair is ever cut).
It's been a fantastic wintertime space when it's icy and super cold outside, especially because the stairs are right off our mudroom so the kids can just tromp down with their boots and snow gear on if they want.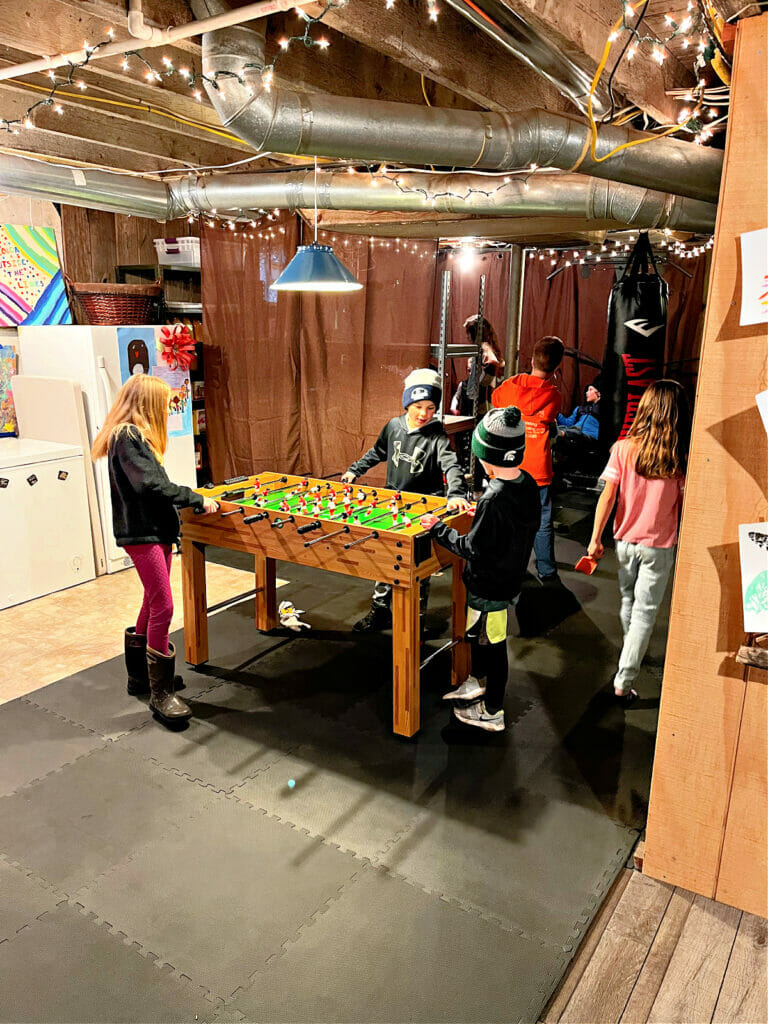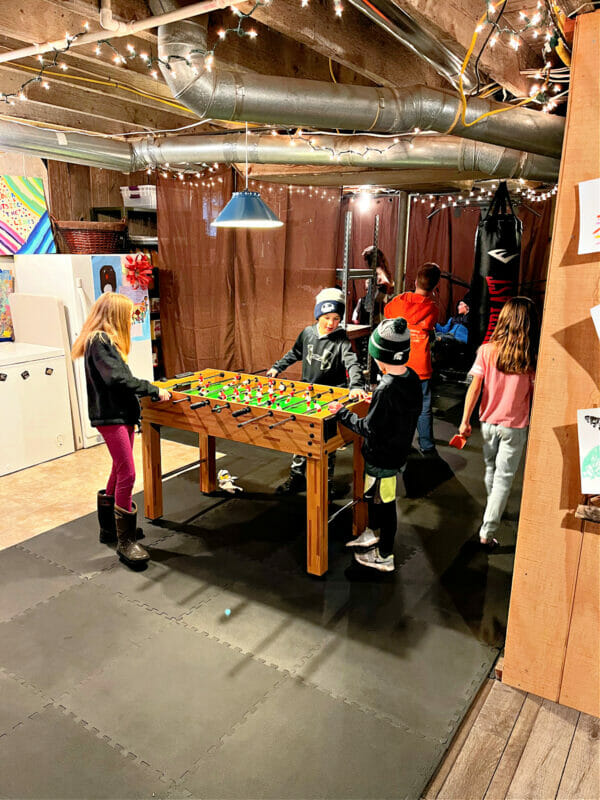 FAVORITE RECIPE = Lemon Squares
When it's not quite spring, but you're wishing it was… make these delicious lemon squares and you'll feel more springy!
I love cooking and baking with lemons this time of year — especially since this is "prime time" for Meyer lemons.
FAVORITE ARCHIVED POST = A Peek Into The Craziest Week Ever
Wow — it's been 3 years since everything shut down in March of 2020.
I enjoyed re-reading my thoughts after that first crazy week at home.
I can't believe how little the kids look just 3 years ago… and I love the reminder that a simple life at home is achievable all the time (not just when the whole world shuts down!)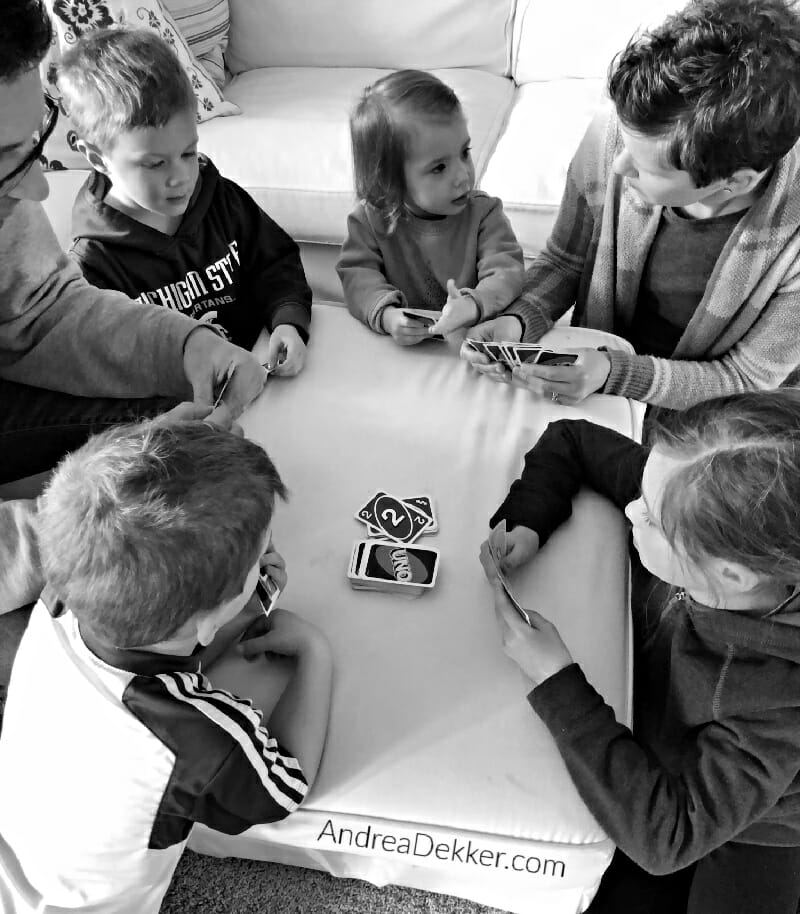 ---
That's all for this month. 😆
If you're interested, you may scroll through all my Favorite Things posts HERE!