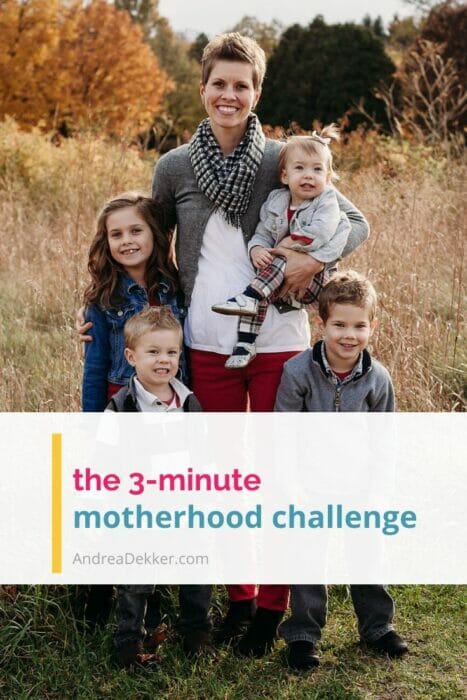 Just over 5 years ago, right before Simon was born, I wrote about my anxiety, fear, and depression after Nora was born. I was more than a little nervous to hit "publish" on that post; but I can't even begin to share the amazing stories, emails, and comments that have come my way as a result.
Still today, I regularly receive comments and emails referencing that post and encouraging me in my motherhood journey or asking for advice in the midst of motherhood struggles.
It makes me so happy to know that post touched so many people!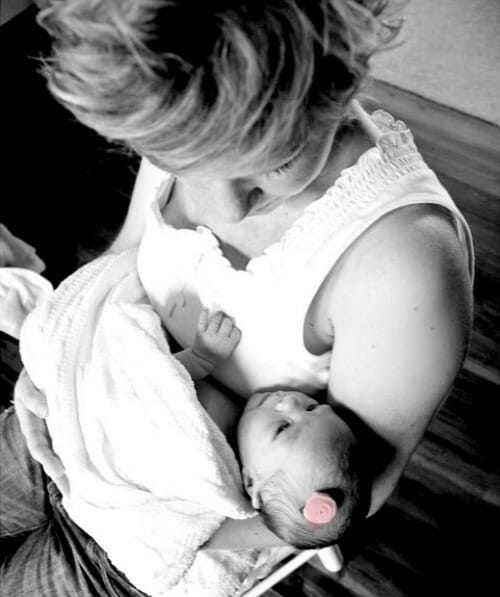 Honestly, thinking back 5 years ago seems like a lifetime for me – in some ways, I suppose it was.
Back then, I was in the trenches of motherhood — caring for a BRAND NEW baby (my most difficult labor/delivery/recovery) with a 2 year old who NEVER slept and needed me all the time.
I wasn't confident enough in my own mothering abilities yet, nor did I have the perspective to look back and see how quickly this season of life would pass.
It was not a happy time in my life, and if Simon hadn't been such an easy baby, I'm fairly confident we would have stopped after 2 children.
Now, 5 years and 2 more babies later, I'm much more confident in my abilities, and I have more perspective to help me wade through the muddy waters.
I'm through the pregnancy stage, I'm through the newborn stage, I'm through the infant stage… and in another year or so, I'll be kicking our diaper pail to the curb and donating our high chair and crib to anyone else who can use it!
It's honestly all a little surreal!
.
Thanks to suggestions from many of you, I'm currently reading How to Talk So Little Kids Will Listen — a book written specifically for parents of children ages 2-7.
While reading, it suddenly hit me that I'm in a very short, but oh-so-sweet season of motherhood when my children are all "old enough"… but not "too old".
All four of my kiddos are in that 2-7 age group right now (Clara is 20 months, close enough) — the age when they are old enough to have different personalities, to understand basic life concepts, to learn the things I'm trying to teach them, to have an opinion, to have a conversation with me, and to sleep through the night!
Yet, they aren't quite old enough to be fully independent or "too cool" to be with their mom.
They still need me… and best of all, they still WANT me!
They love showing me their artwork, telling me all about the funny thing that happened to them, sharing their ridiculously bad knock-knock jokes, holding my hand in public, and often still climbing onto my lap to read a book.
I am the one they run to when they are scared, hurt, upset, sad, or angry. Yet I'm NOT the only one who can care for them anymore — so I get a break when I need it too!
When all the old ladies at the grocery store tell me how cute my kids are and how "fast it goes", I can smile and nod (a "yes-I-agree" smile, not a "gritting-my-teeth-so-I-don't-say-something-rude" type of smile). I can appreciate these compliments and words of encouragement for what they are without constantly feel like the worst mom ever because I don't "enjoy every single moment" with my kids.
A 3-Minute Motherhood Challenge:
I was recently challenged to spend 3 minutes of one-on-one time with EACH of my children 3 times a day. The goal is to give each child my undivided attention for 3 minutes when they (1) wake up, (2) after naps/or after school, and (3) before they go to bed at night.
The point of this challenge is NOT to stress about actually setting a timer for 3 minutes 3 times a day, but rather to make a point of spending a SMALL amount of focused one-on-one time with each child at these "transitional times" throughout the day.
This challenge sounded extremely simple when I started, but it's honestly A LOT more difficult than I thought it would be.
Sometimes the kids ALL wake up at the same time, Clara regularly wakes up from her nap at the exact same time Nora walks through the door after school… and many of you know how "busy" bedtime can be with little kids who always just need "one more _______" before they can finally go to bed!
However, I'm working on it!
As I mentioned last week, there are ALWAYS exceptions to every rule. There are certainly many days when I don't hit my goal of one-on-one time with each child. But I figure any extra one-on-one time is better than nothing!
I am far from an expert in motherhood… but it sure is fun to look back at how far I've come over the past 7 years!
After all… practice makes progress!
Happy Mother's Day!