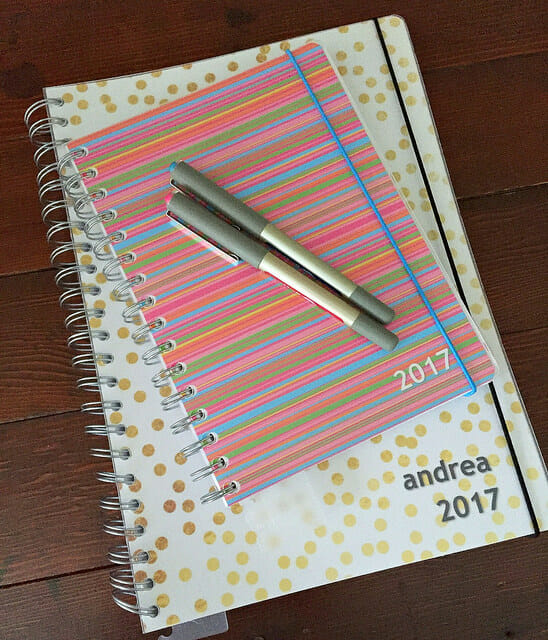 If you've been reading my blog for more than a few months, you probably already know how much I love my Personal Planner.
I've used the A5 version of the Personal Planner for the last several years — and thanks to the many different customizable options, I've crafted it to perfectly fit my needs year after year.
The A5 has always been a great size for me — big enough, but not too big. However, many of you with bigger families, more to-dos, and more lists have asked if Personal Planner offers larger sizes….
And now… they do!
Personal Planner launched the new A4 size for their 2017 planners, and as you can see by the photos below, it's quite a bit larger than my A5 planner.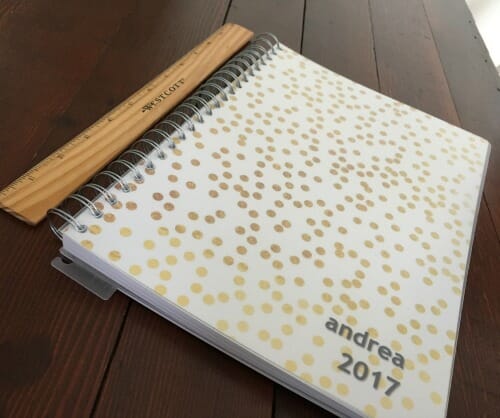 The A4 is 8.2″ x 11.6″
The A5 is 5.8″ x 8.1″
.
The A4 planner would be ideal for keeping track of many different schedules and multiple to-do lists — there is ample room for "extras" too!
It's the perfect size to fit inside a binder, briefcase, or laptop bag, and since the spiral binding allows it to fold in half, it still fits nicely on your desk, next to your computer.
Dave is very excited about the A4 planner as it's almost the exact size he likes to use for school planning. He currently makes his own planners every summer, but he has already requested my help to customize an A4 planner next summer! (You can set up your Personal Planner to start in any month of the year, so we'll make his school planner from August to August).
I'm still planning to use my A5 planner this year, but it's nice to know I have options if I want a larger planner in the future.
If you'd like to know exactly how I set my planner up, you can read those details towards the bottom of this post.

And here's a post I wrote last year about how I use my planner to simplify my days, weeks, months, and years.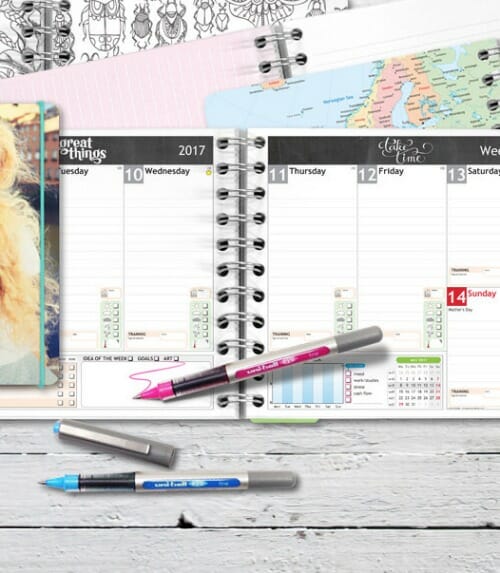 And for those of you who would like to try a bigger planner THIS year, take a minute to enter the giveaway below!
Enter To Win This Giveaway!
Today, ONE lucky readers will win a Personal Planner voucher for their NEW A4 Planner!
Also, all Andrea Dekker readers will get 15% off using code: A-DEKK-2017 from now through January 17, 2017.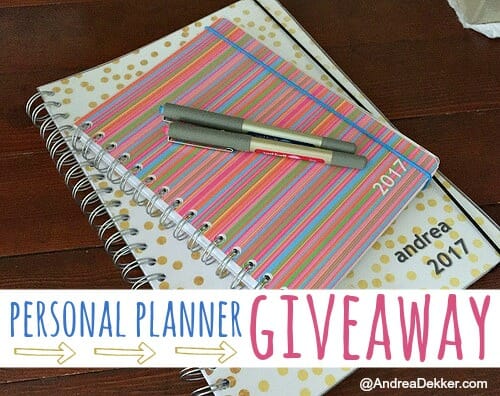 To enter, simply use the Rafflecopter widget below (it might take a second to load).
a Rafflecopter giveaway

This giveaway ends at 11:59 pm EST, Monday, 01/09/2017 and is open to ANYONE, 18 years or older. The winners will be randomly selected via Rafflecopter and notified via email. I received a duplicate prize package in exchange for hosting this giveaway — but all opinions are 100% my own. Please see my full disclosure policy and contact me with any questions you have. Good luck!