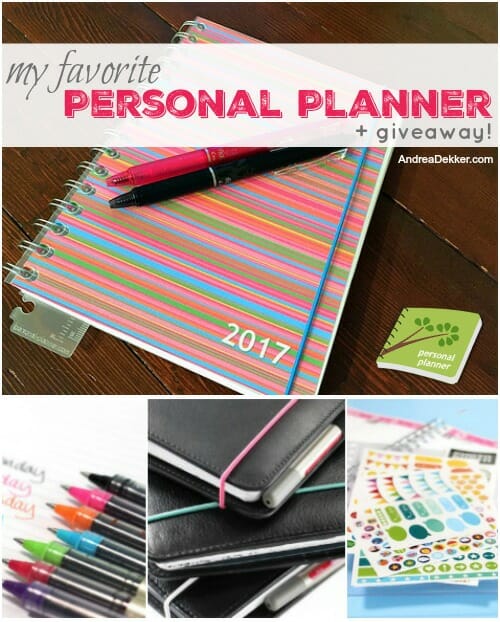 It's THAT time of year again — time to order next year's planner!
My amazing Personal Planner just arrived last week and I'm so excited to start using it in about 7 more weeks (how are we that close to the end of the year already?!)
As many of you know, I've always been a "paper planner gal"… and for the last several years, the Personal Planner has fit my paper-planner-needs just perfectly.
I love how quick and easy it is to customize this planner to my exact needs, I love the size (there are many to choose from), I love the bonus page options (also, lots too choose from), I love various colors and designs; basically… I love it all!
I'm to the point where I simply order the exact same planner with the same options every single year — because it just works so well for me (and if it ain't broke, don't fix it… right?)
If you're wondering, these are the features I select:
**This will make perfect sense for those of you creating your own Personal Planner.
ITEM = Planner

SIZE = A5

COVER = I just put the year in the bottom right corner and use a stock image

LANGUAGE = English

WRITING SPACE = option #1, Ruled (bottom), clear ruler, no stripes, no time table

DAILY DETAIL = (nothing)

PERSONAL DATES = no — someday, I'll finally get around to putting all of these in 🙂

MODULE 1 = Weekly Dinners

MODULE 2 = List of the Week (I use this as a weekly to-do list)

MODULE 3 = Blank

BACK PAGES = 2017 overview, 2018 overview, lined pages, blank pages, coloring pages (for Nora), and maps (also for the kids!)

OWNER INFO PAGE = my name and email address
That's it!
You might think it would take a long time to create a customized planner, but I timed myself this year, and it only took me 7 minutes to order my 2017 planner!
Obviously, if this is the first time you're visiting the Personal Planner website, it might take you a bit longer to navigate your way around, browse through all their amazing products, and think through the different options — but in general, the process is very quick and easy!
If you'd like to see exactly how I use my own Personal Planner to simplify and organized my days, weeks, and months, I wrote this post back in January.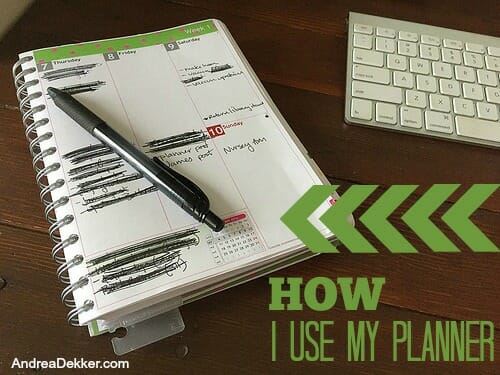 It's more than JUST planners.
Some of you might not realize this — but the Personal Planner brand is more than "just" planners.
They also offer Wall Planners, Notebooks, and a bunch of fun accessories like stickers, pens, leather covers, and more.
And of course, they offer gift cards!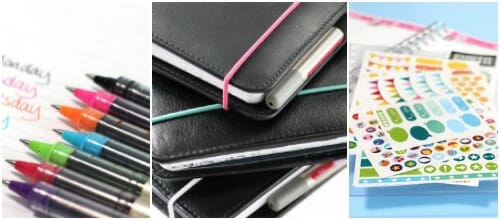 The Personal Planner has been my favorite planner for several years now… and I just know it would make a fabulous gift for any paper-planner lovers on your gift list this year (note, you need to order by Dec. 4 to guarantee pre-Christmas arrival).
Of course, it would also be a nice little "just because" treat for yourself!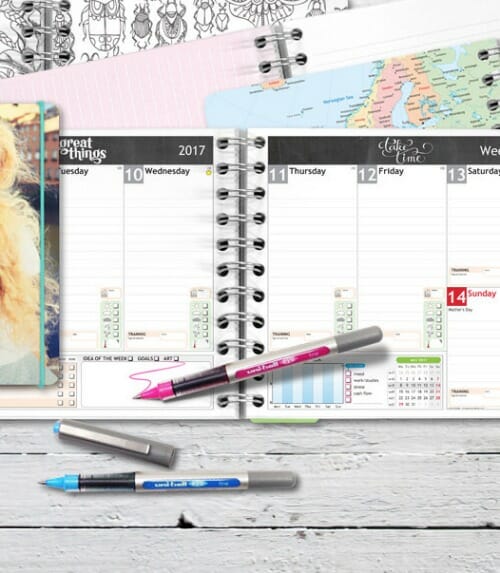 Visit Personal Planner on the Web:
Visit their website: www.personal-planner.com
Facebook: Personal-Planner.com
Instagram: personal_planner
** They offer services to many other countries outside of the USA (yay!), just click on the dropdown box in the top left corner and select your country.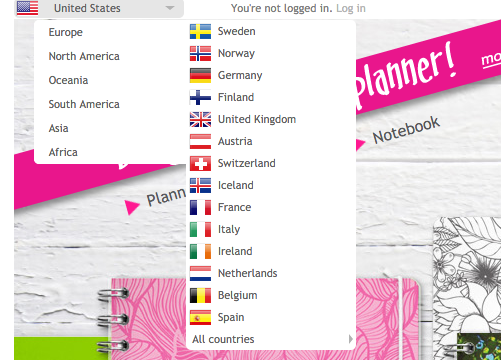 Enter To Win This Giveaway!
Today, THREE lucky readers will win a Personal Planner voucher — good for a free planner or wall calendar of choice!
Also, all Andrea Dekker readers will get 15% off using code: X-2017-AD15 from now through December 4, 2016.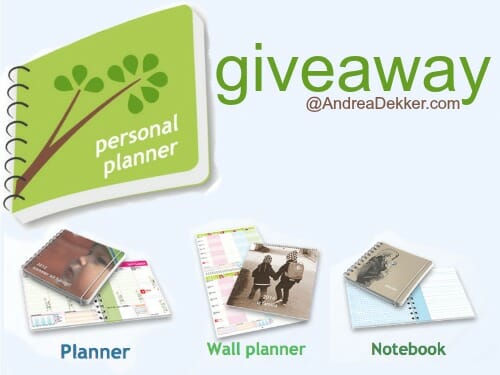 To enter, simply use the Rafflecopter widget below (it might take a second to load).
This giveaway ends at 11:59 pm EST, Monday, 11/21/2015 and is open to ANYONE, 18 years or older. The winners will be randomly selected via Rafflecopter and notified via email. I received a duplicate prize package in exchange for hosting this giveaway — but all opinions are 100% my own. Please see my full disclosure policy and contact me with any questions you have. Good luck!