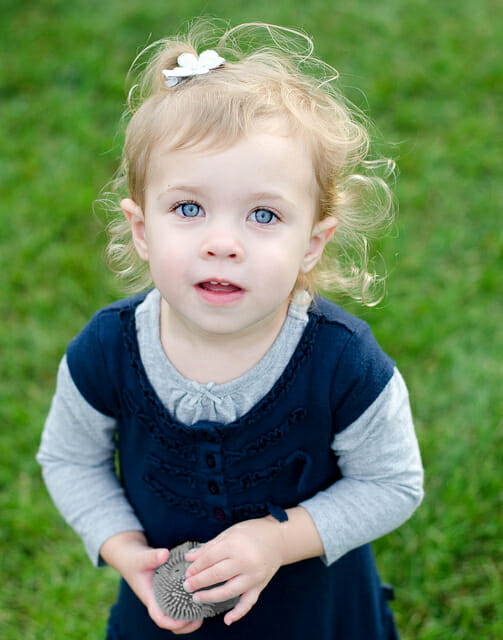 Our sweet, spunky, sassy, "siwwy" (silly), big blue-eye Nora is TWO… going on 22.
Can you believe it!
And yes, she's holding a rubber baby chick in these pictures as it was the only way she would cooperate. The chick is BRIGHT pink — but I edited out the color 🙂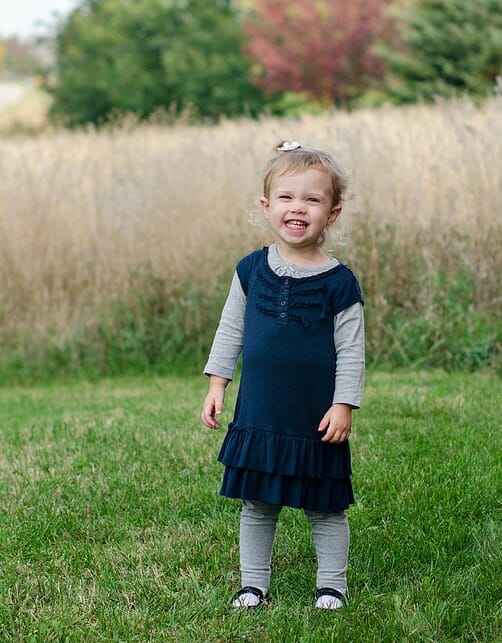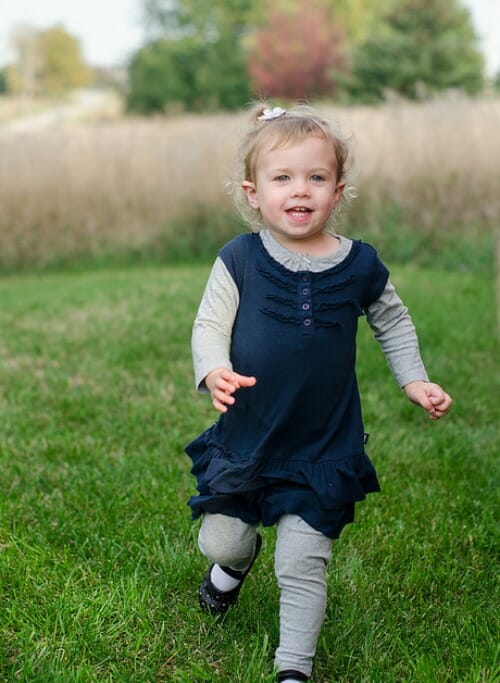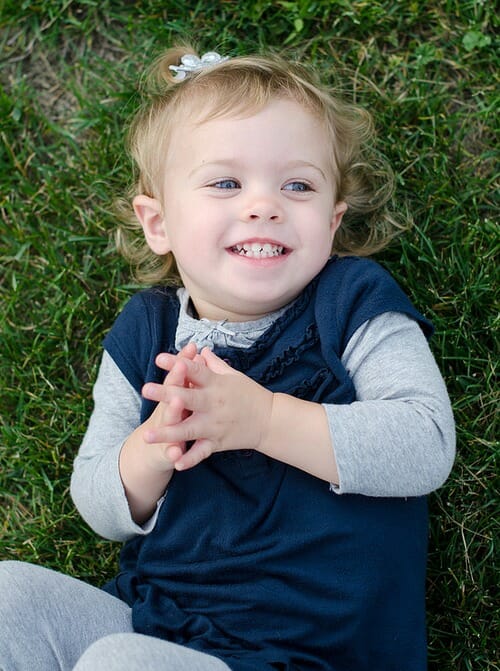 Everything about the photos above makes me grin from ear to ear — even though I've looked at them all a hundred times since we had them taken a few weeks ago.
She is just so cute… and I'll be honest, 2 is my MOST favorite age for kids. Period!
Yes, she can be SO naughty, SO stubborn, SO whinny, and SO unreasonable I just want to throw in the towel some days — but she is also SOOOOOO much fun.
It's simply amazing how much she has changed since my last update, 6 months ago. Even I can't remember all the new things she's learned since then — however, I KNOW that her speech has probably been the biggest change.
This girl talks non-stop. Unless there's a strange person around, and then she won't make a peep 🙂
I've been looking forward to her talking for a long time and it's just as much fun as I imagined it would be. So many hilarious one-liners that Dave and I laugh about over and over again.
She's to the point where she repeats EVERYTHING we say — like when I scold other drivers under my breath, or when Dave and I say things like "what were those people thinking" as we work on renovating the upstairs.
She just throws up her hands and says "what people 'tinking'?" and then laughs uncontrollably (because we laugh) and says, "Nora siwwy".
She always refers to herself in the third person and can talk in mostly complete sentences (which sometimes only Dave and I can understand). But don't worry, she'll keep repeating herself over and over and over again until she knows WE know what she's trying to say.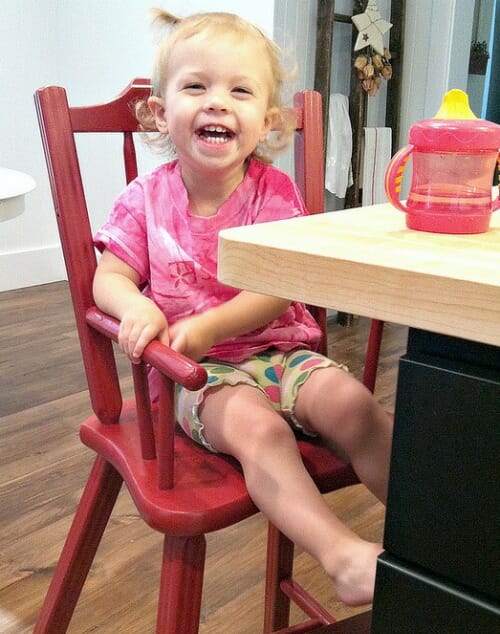 She is probably one of the most opinionated little people I've ever met — which is not all that surprising if you happen to know her mother 🙂
She knows exactly what she wants to do and when, what she wants to eat, what books she wants to read, what puzzles she wants to do, what movie she wants to watch, and where she wants her babies to sleep at night. She doesn't always get her way… and she still doesn't handle that very well, but we're working on it!
She knows EXACTLY what she wants to wear every day — right down to the color of socks, the pair of shoes, what color nail polish, and even the number/type of clips she wants in her hair. At this point, I honestly could care less what she wears (as long as it's weather appropriate) so I just let her choose and it's never been a huge issue. Unless of course, her favorite pair of light pink and orange socks are in the wash on the day she wants to wear them.
Sigh… she definitely does not get this fashion obsession from her mama!
At least she's lucky her aunty lives right down the road and will come over to paint her nails whenever she wants.
Her most recent accomplishment is that she's become obsessed with singing — and yes, it is so sweet.
Many times a day she asks, "mommy, peeze sing _________ to Nora" — and so we sing … Bible songs, nursery rhyme songs, the wheels on the bus (her personal favorite), songs with motions, and the ABCs. Then, before I even finish the last note, she has her request in for the next song of choice. I usually cut her off after about 15 songs in a row and put on a children's sing-a-long tape/CD instead.
Nora loves her "boombox".
She's started singing a little bit by herself. I suppose you can't really call it "singing" but she sure is trying. Her favorite songs to sing right now are Old McDonald (she just sings "E I E I O" over and over again), the ABC's, and The Itsy-Bitsy Spider.
She knows all her colors and shapes, she can count to 10, she's obsessed with all animals and bugs, and she dances like a crazy woman. Most of her "dancing" involves lots of head bobbing, spinning, marching, and rolling around on the floor.
.
She's super affectionate and frequently runs up to me and says, "Nora need give mommy a hug" or "Nora loves mommy so much". She also has to pat my belly and say "baby brover… so cute!" at least 10 times a day.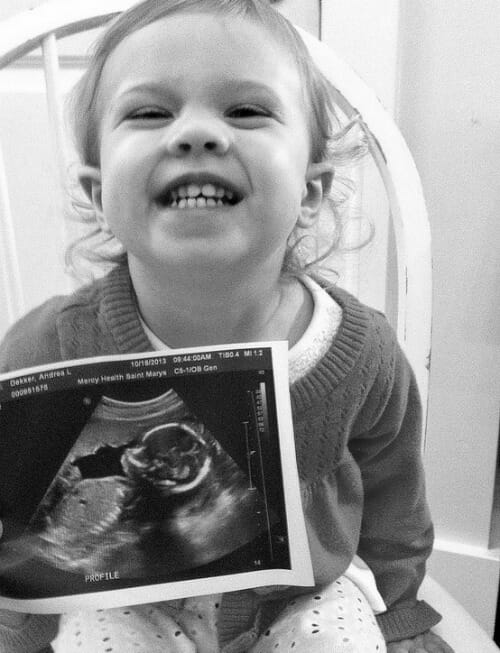 There is honestly so much more I could say about Nora after 6 whole months of growing and learning — but I suppose I'll stop.
Nora is busy playing in her new kitchen… and just told me that she has eggs, hotdogs, and water ready for me to eat 🙂
Happy 2nd Birthday Nora… we've come a long way together!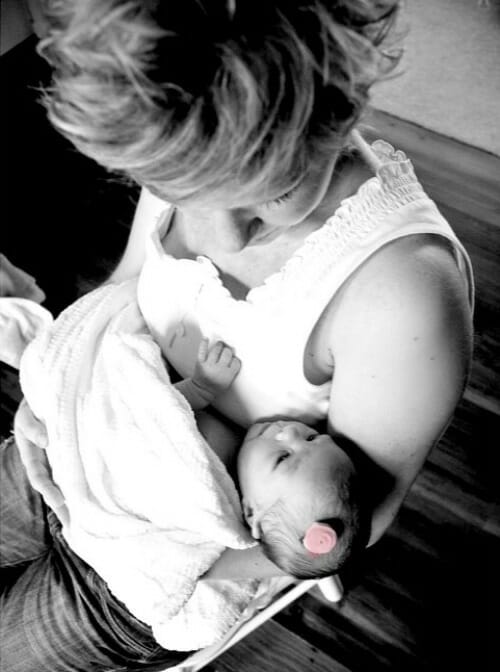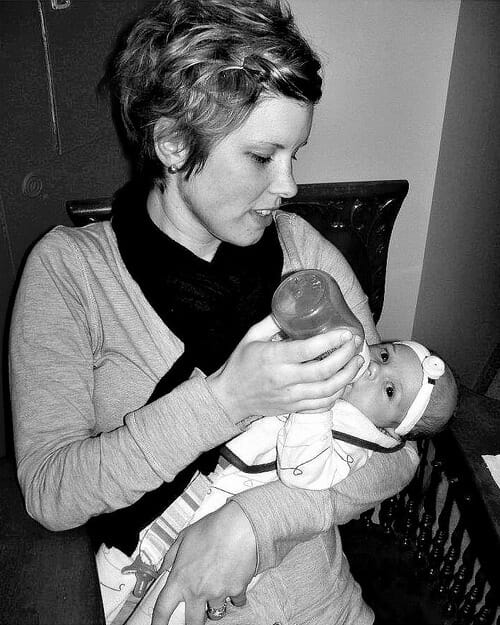 taken last week — when I was 24 weeks along 🙂