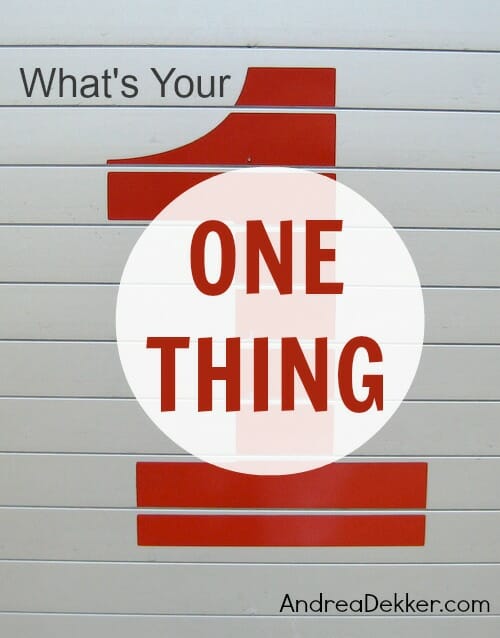 Even if this is the very first time you've ever visited my blog, you've probably already guessed that I'm big on organization. Yup, it's my "one thing".
I thoroughly enjoy keeping our home organized and I'm always looking for new projects to tackle. Although the end results of a clean, organized, and simplified home are what keep me going, I really do like the PROCESS of getting organized as well.
In fact, if I ever have an unexpected pocket of free time, I will almost always spend that time cleaning and organizing something in my home. Not because I'm obsessed with having a clean home… and certainly not because I have nothing better to do. It's simply because that's actually what I enjoy doing.
For real!
A couple days before Simon was born, my sister surprised me by taking Nora for the afternoon and bringing her back after dinner while Dave was gone at a basketball game. I was 9-months pregnant, huge, and pretty uncomfortable; however, I was practically cleaning and organizing before Nora was out the door. In just a few hours I managed to clean out and re-organized the fridge, fully dust and vacuum the entire house, change and wash the bedding on 3 beds, do a couple loads of "clothes" laundry, tidy up my closet and dresser drawers, and even mop the kitchen/dining room floors for the first time in ages.
I realize part of that was probably "nesting" (Simon was born 5 days later) but part of that was simply because my "one thing" is organization. Yes, I realize how weird and nerdy that might sound to many of you, but it's true.
When given the choice between most leisure activities and staying home to clean and organize, my preference is almost alway the cleaning and organizing. Obviously I don't always make that choice… but if I'm honest, that would be my choice almost every time 🙂 I don't think that's a bad thing, however I also don't expect everyone to agree with my choices or to chose those same choices for themselves.
Organization is just my "one thing" — the thing I will almost always make time for no mater how stressed or busy I am.

In fact, the act of cleaning and organizing is actually quite relaxing for me. It totally de-stresses me after a long day or during very busy periods of life (yes, this often works to my advantage).
Over the years, I've often felt embarrassed when someone makes a comment about how neat or organized my home is — like I need to defend myself and explain that organizing is just one of my favorite things to do.
It's actually worse now that I have kids because now I get comments like "wow, your house is so organized… I'd like to be that organized but I'm too busy with my kids," subtly implying (or maybe I'm just inferring) that I'm taking too much time away from my family to keep my home organized.
I cringe when I hear those comments (I wrote a whole post about that here), and I usually question my judgement for about 5 seconds before realizing that THEIR "one thing" must not be organization.
Maybe THEIR "one thing" is making all their food from scratch, exercising, a specific hobby, reading, participating in volunteer opportunities, going for coffee with friends, coming up with super creative and fun activities for their kids/grandkids, couponing and finding ALL the best deals, making food for those in need, participating in community groups and activities, getting involved in a local school, working outside the home, etc.
.
The fact of the matter is we all have 24 hours a day and we are all busy. However, we (thankfully) all have different priorities and different "one things".
Just because I really enjoy organizing my home doesn't mean I'm any better or worse than anyone else, it doesn't mean I'm neglecting my children and it doesn't mean I should feel bad. It just means that I enjoy cleaning and organizing so I make the time to do it as much as possible.
I don't know about you… but it's really easy for me to judge others who are not as clean and organized as I am, especially when I see them "wasting" so much time working on another hobby, "wasting" an hour at the gym every day, "wasting" so much time in the kitchen, etc. etc.
Surely, if they have time to make every single meal from scratch or work on crafts all afternoon or get to the gym every morning, they should also have the time to keep their home neat and organized.
However, they probably think the same thing about me…
Why does she "waste" so much time cleaning and organizing but never take the time to exercise, enjoy a fun craft night with friends, or spend all day in the kitchen?
The point is we all have different gifts, passions, and priorities; and just because we choose to spend our time differently doesn't give others the right to judge us. I think for me, just realizing what my "one thing" was helped me to also realize when I was judging others.
Based on the number of emails I get from exhausted moms wondering how I have the energy to keep things neat and organized with 2 kids, house projects, and an at-home business, I think it's important for me to explain how much I really do enjoy organizing. As I mentioned above, it actually de-stresses and relaxes me. I use it as a reward to do not-so-fun tasks throughout the day (yes, really!)
So before you go feeling bad about how much you might procrastinate in the cleaning and organizing areas of your life, just remember, that's MY "one thing".
What about you… what's YOUR "one thing"?