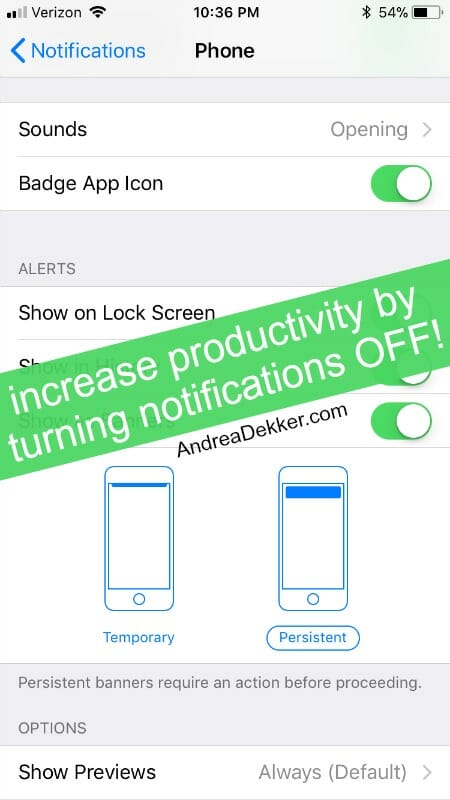 Dave and I got our first smartphones 5 years ago… and honestly, we would never want to live without them.
I know smartphones get a bad rap for being time wasters, productivity zappers, and life distractions… and I suppose they can be. However, one thing I've done for years and years (but only recently realized how beneficial it is for my life) is to turn off all notifications.
I turn off notifications for every single app — which means my phone never makes noise, never vibrates, and never flashes a message on my home screen UNLESS I'm actually getting a phone call or a text message.
As long as I have the volume turned on, my phone will ring when I'm getting a phone call and ding one time when I get a text message. Other than that, it makes no noise and sends ZERO alerts.
This means that I actually need to unlock my phone to check emails, voice messages, social media, my blog, etc. etc.
.
I realize this might not sound like a huge deal (remember, it IS a "quick tip"!) but I'm 100% positive the simple act of turning off all notifications increases my productivity and decreases the number of times I get distracted or pulled away from what I was supposed to be doing.
If you aren't sure how to turn your notifications off, it's most likely under "Setting" (see screenshot of my iPhone below).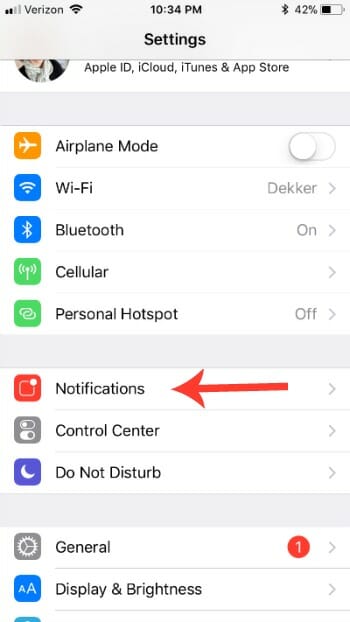 You should be able to customize which notifications you want to get all the time, and which ones you only want to get after you unlock your phone. You can also choose to get visual notifications withOUT the sound.
As I mentioned above, I currently have all my notifications turned off except phone and messages — and honestly, for my lifestyle (one where nothing is super urgent), I'm extremely confident the lack of notifications increases my productivity throughout the day and reduces the feeling that I NEED to have my phone with me wherever I go.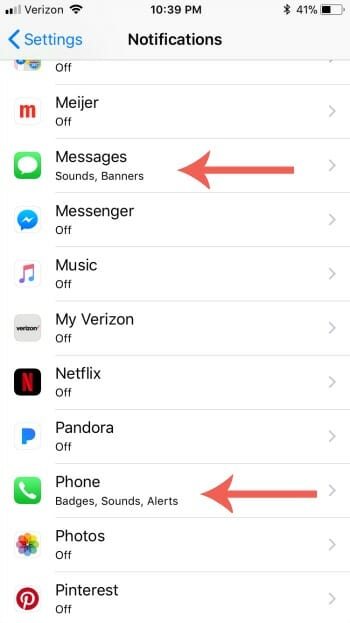 I certainly don't expect you to turn off every notification on your phone. However, I would encourage you to at least glance through your list of notifications and consider if any of them could be turned off (or silenced) for a week or so.
You might discover you don't miss the notifications, and even if your goal isn't to increase productivity, you'll still be able to enjoy the lack of dings, beeps, and buzzes throughout your day! Plus, you won't be THAT person with the super annoying phone!
How do you set your phone notifications?