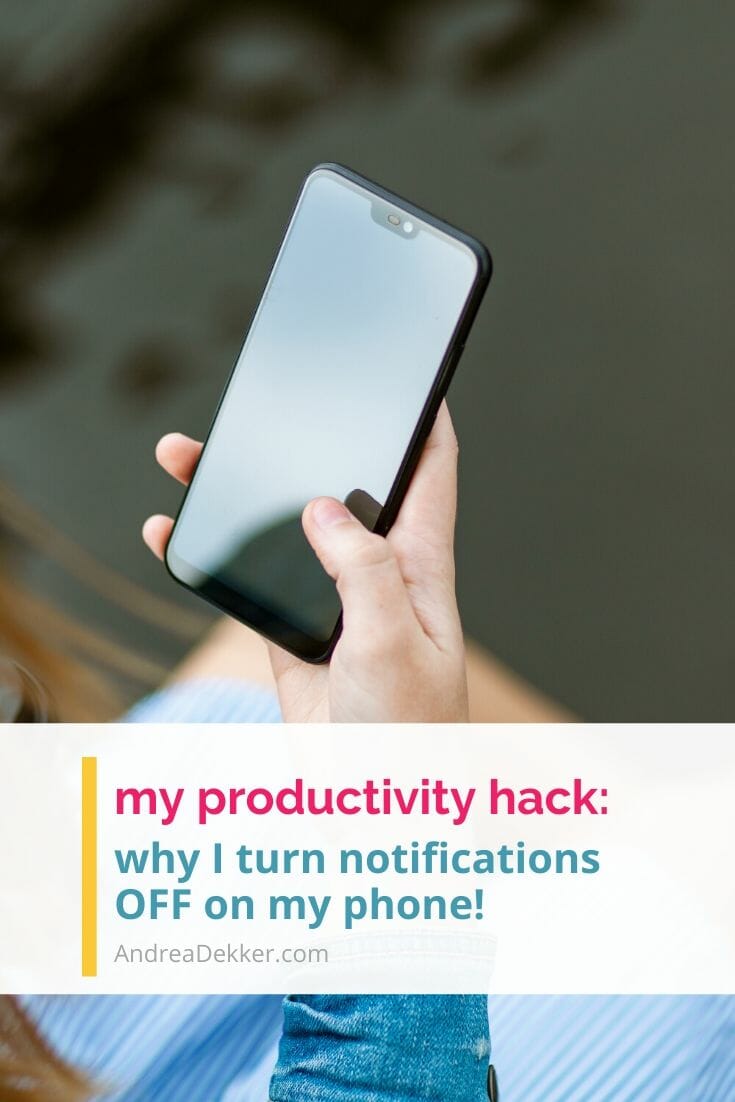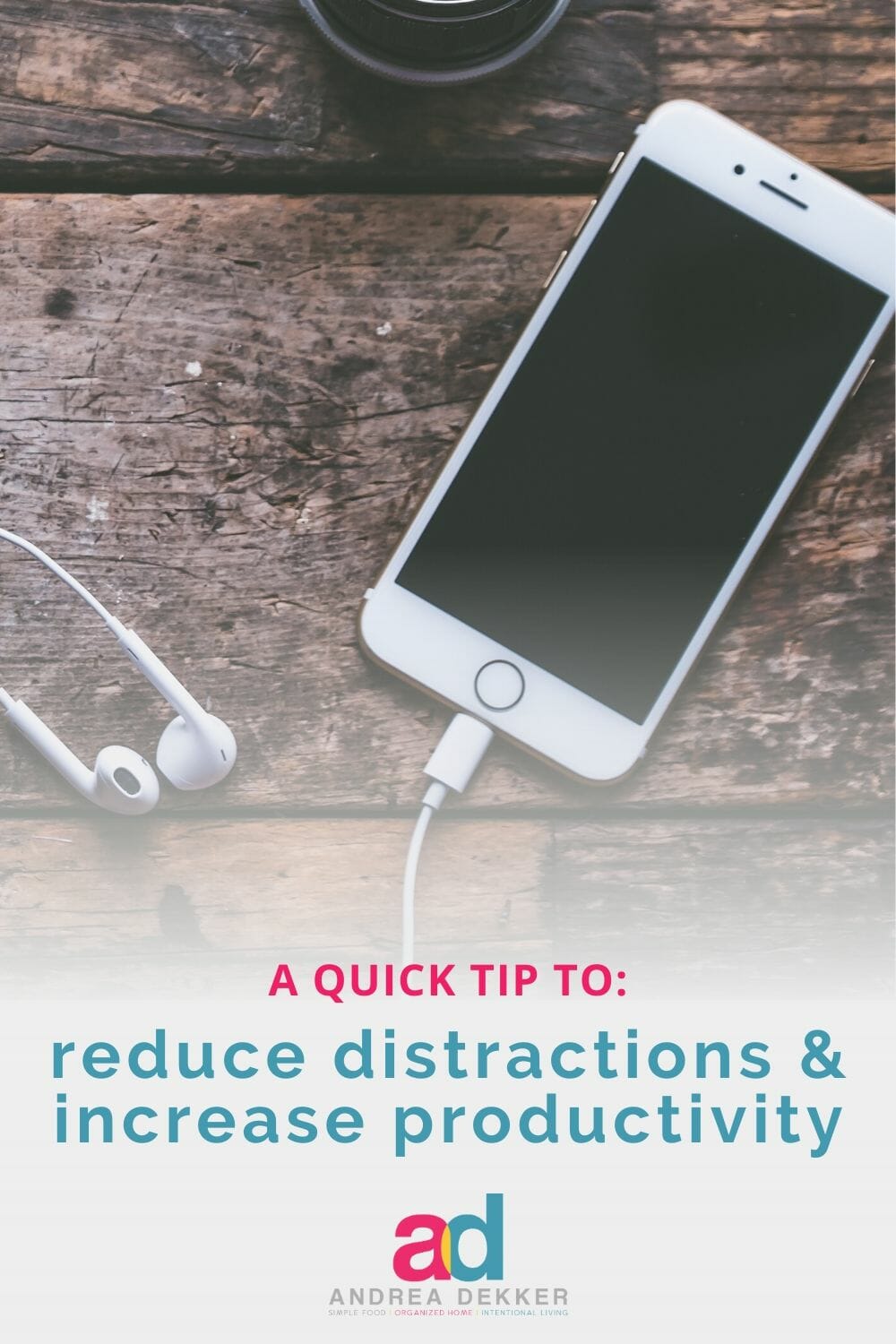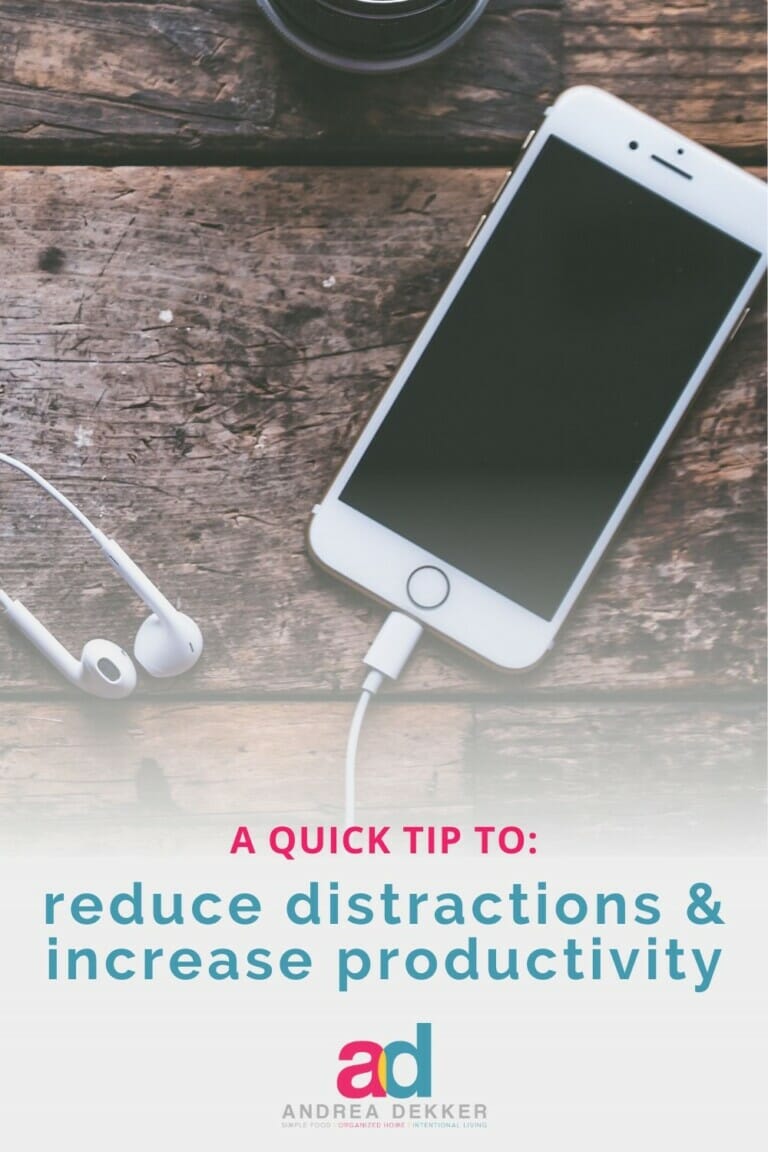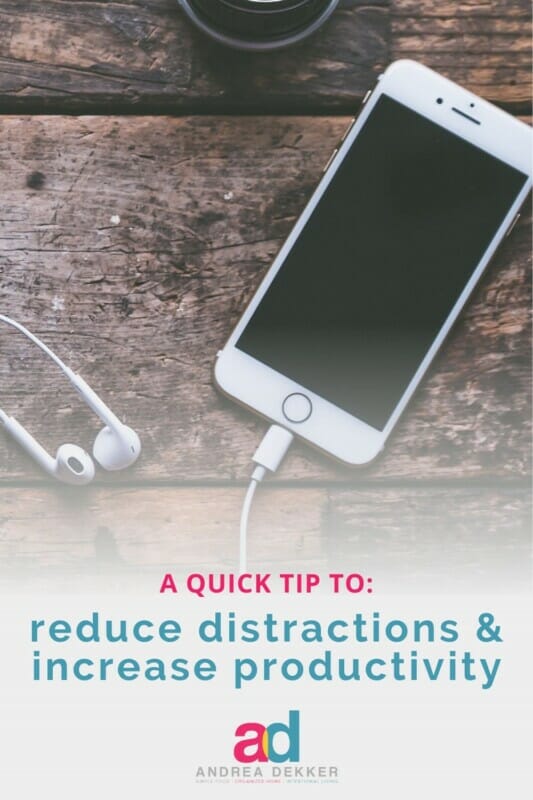 I know smartphones get a bad rap for being time wasters, productivity zappers, and life distractions. And yes, I do believe they CAN be all of these things… IF WE LET THEM!
If you are constantly distracted by your phone, if you're frustrated with the amount of time you waste on your device, or if you're looking for a really quick way to instantly boost your productivity each day, today's quick-tip is for YOU!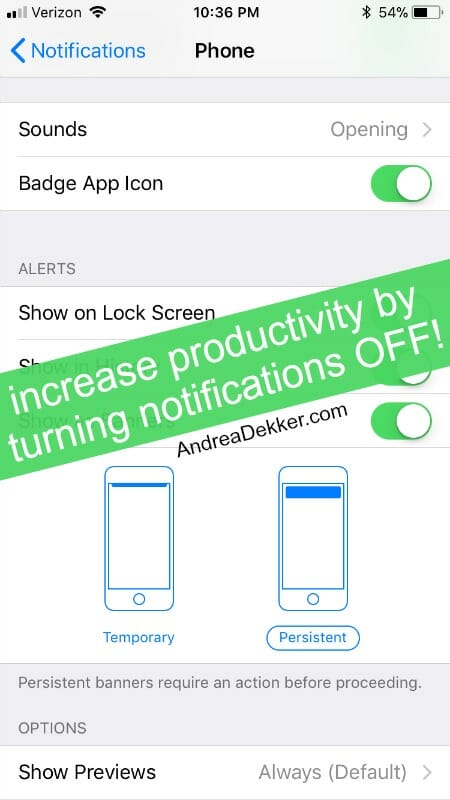 My Quick Tip to Reduce Distractions + Increase Productivity:
Dave and I finally splurged on our first smartphones in 2013.
At the time, we had been "holding out" on this new technology (it really wasn't even 'new' anymore!) because we didn't feel smartphones were necessary. However, after roughly 2 hours with our fancy new-fangled devices, we decided we never wanted to live without them!
One thing I've done since 2013 (but only recently realized how beneficial it is for my life) is to turn all notifications OFF.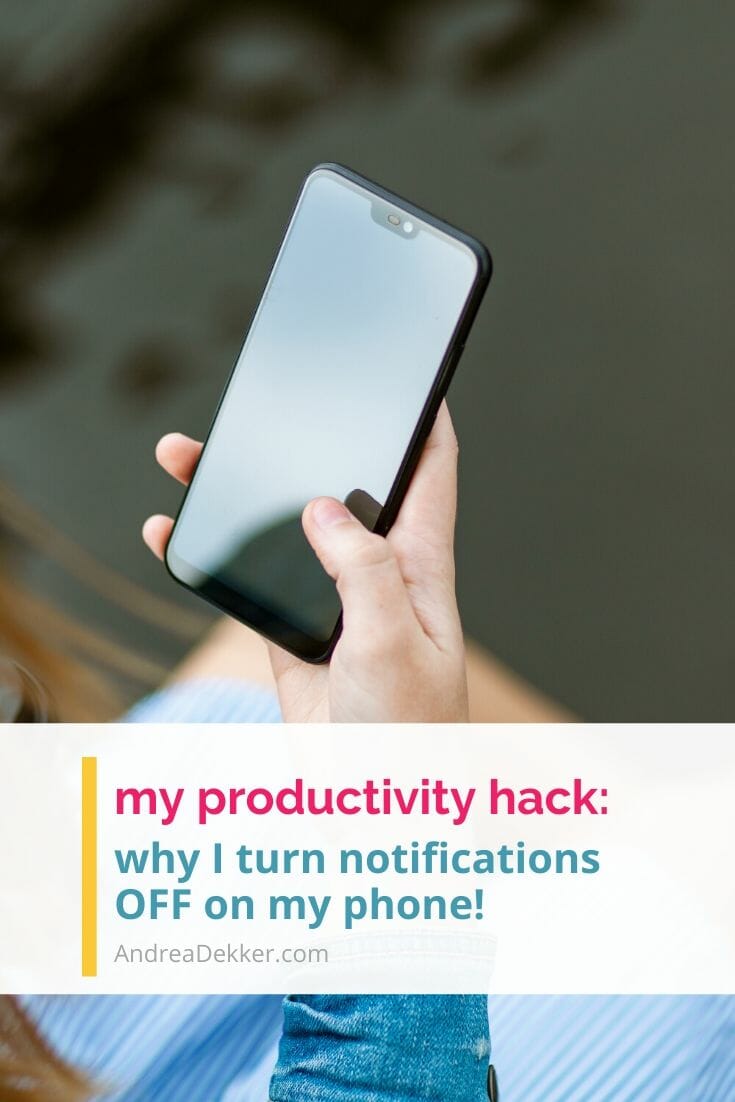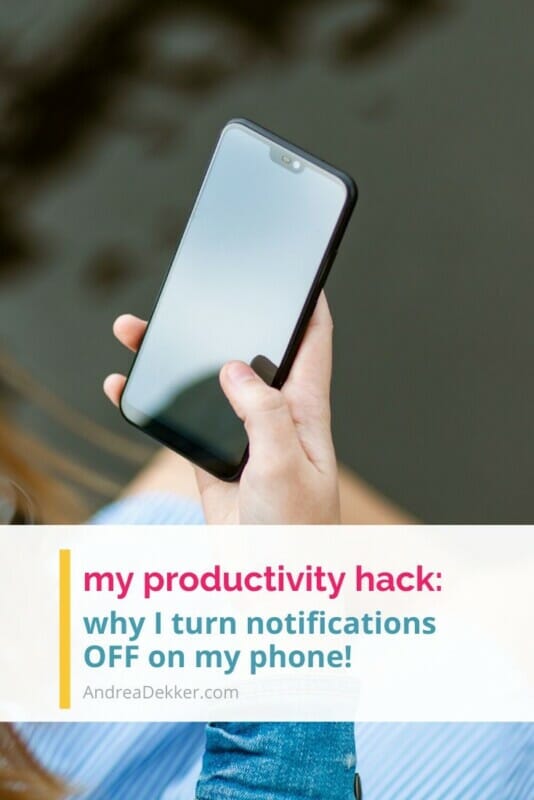 Yes, I turn ALL off notifications (except text and calls from select people).
This means my phone never makes noise, never vibrates, and never flashes a message on my home screen UNLESS I'm actually getting a phone call or a text message from the people I want to talk to.
As long as I have the volume turned on, my phone will ring when I'm getting a phone call and ding one time when I get a text message.
Other than that, it doesn't make any noise and it won't flash any alerts or notifications in my face all day long!
This means I actually need to unlock and open my phone to check emails, voicemail, Facebook messages, social media, my blog comments, and Culver's current flavor of the day!
I promise it's not that much of an inconvenience!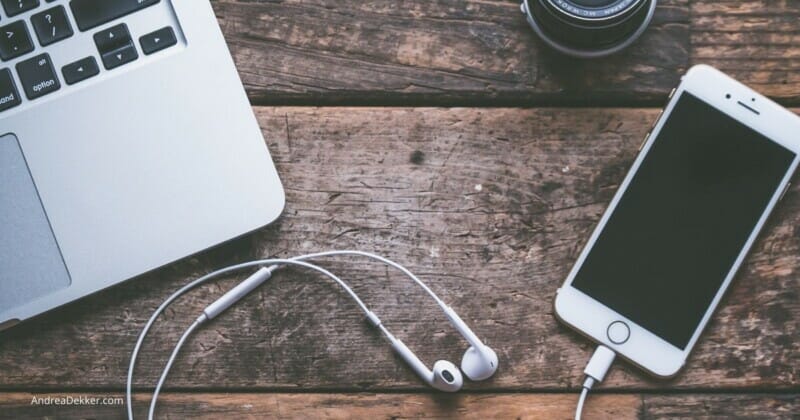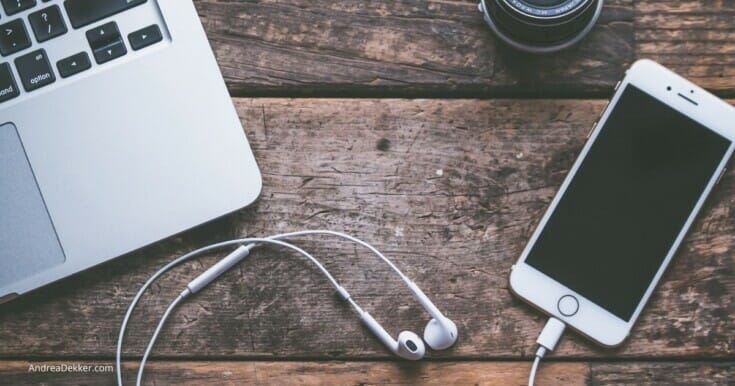 It only takes 1 minute to turn notifications off, and I'm positive it will increase your productivity and reduce your daily distractions!
Just think about all the times you're right in the middle of something… but you get distracted by the flash of "new information" on your screen. Yup, it's a great way to immediately kill your productivity and momentum!
Or what about when you feel a buzz in your pocket during an actual conversation with someone, and you instinctively pull out your phone, look away from the other person, and get start scrolling on your phone (seriously, this happens to me SO often in my in-person conversations with others — I just want to grab the phone out of their hands and say "turn the notifications off!")
The number of times we get distracted by our phones and devices each day is pretty crazy — especially if you don't have your notification turned off.
Thankfully, this is a really simple quick-fix!
How to Turn Notifications Off On Your Device:
If you aren't sure how to turn your notifications off, it's most likely under "Settings" and then "Notifications" (see the screenshot of my iPhone below).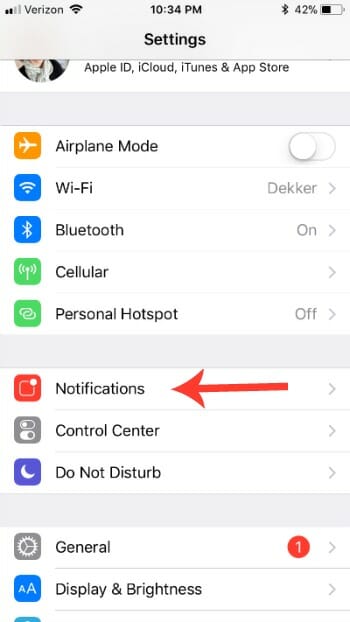 Once you're in the Notifications area, you should be able to customize which notifications you get all the time, and which ones you only want to get after you unlock your phone.
You can also choose to get visual notifications WITHOUT the sound (I highly recommend turning the sound off).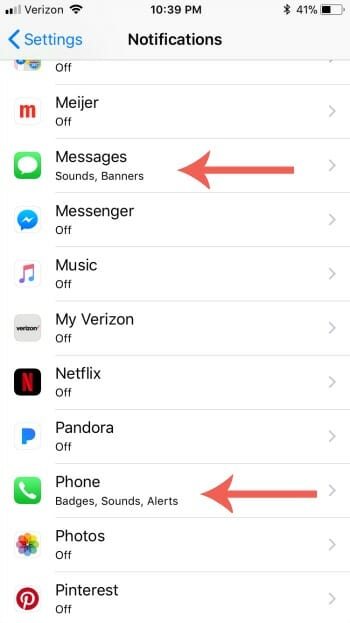 If you still can't figure it out, Google: "how to turn notifications off for a _________" (insert name of your device).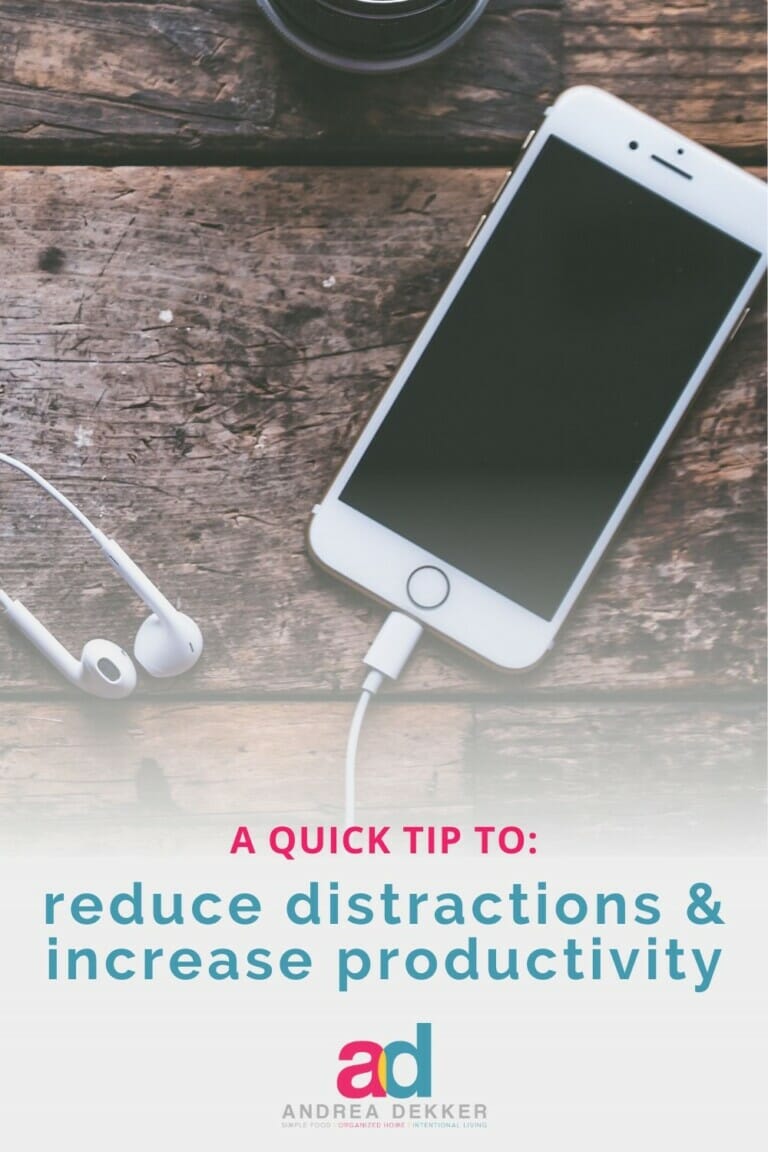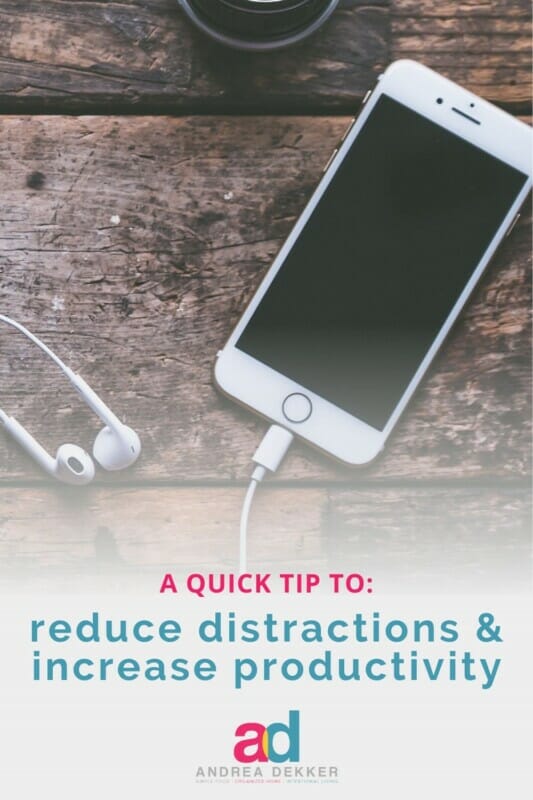 As I mentioned above, I currently have all notifications turned off except calls and messages.
I know this extreme no-notification method won't work for every lifestyle, but personally, I'm confident the lack of notifications increases my productivity throughout the day and reduces the feeling that I NEED to have my phone with me wherever I go.
At the very least, I encourage you to look through your list of notifications and consider if any of them could be turned off (or silenced) for a week or so.
You might discover you don't miss the notifications as much as you thought!
Even if your goal isn't to reduce distraction or increase productivity, you'll still be able to enjoy fewer dings, beeps, and buzzes throughout your day!
Plus, you won't be THAT person with the super annoying phone!
RELATED READING: How We Save BIG With a Prepaid Cell Phone Plan
How do you set your phone notifications?