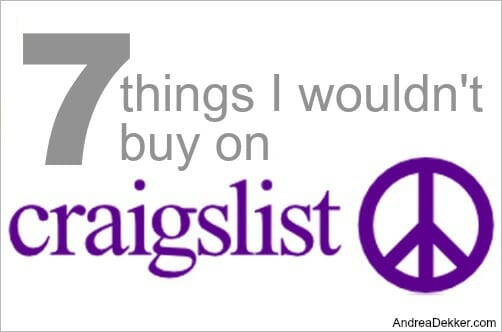 You know how much I love Craigslist — right?
Not only did we buy and sell our house on Craigslist, we also purchased the majority of our home's contents on Craigslist, and I even wrote a mini blog series all about buying and selling on Craigslist.
Craigslist is one of my favorite online shopping sites for a reason. However, since Dave and I are challenging ourselves not to spend any extra money in the month of May (more about that challenge here) I can't shop my beloved online garage sale for 3 more weeks!
So instead, I thought it might be fun (and hopefully funny) to share a few of the things I most likely will never purchase on Craigslist 🙂
1. A vehicle without a picture.
Obviously, before I purchased a vehicle I would need to go look at it in person, test drive it, etc. But seriously, why would you even waste your time trying to sell a vehicle without at least one picture?
To be perfectly honest, I usually won't even inquire about anything if it doesn't have a picture.
2. Extremely out-dated technology.
I realize there may be a market for some outdated technology simply for the parts, but this computer monitor for $10 is not a deal. It's big, it's bulky, and you can easily find an older flat-screen monitor for around the same price (at least that's what my area's listings show).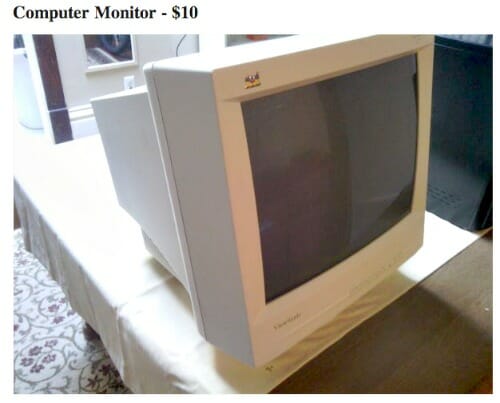 3. A mattress that looks like this one!
Gross! I would be pretty leery of purchasing ANY mattress on Craigslist, let alone a mattress with tons of stains. And the price you see is correct, they are asking $125 for this dirty mattress and a really junky looking headboard.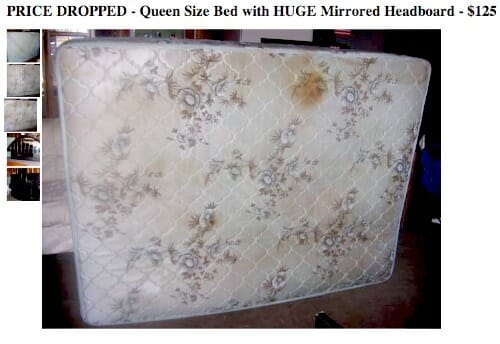 4. A wet rug.
I literally laughed out loud when I saw this listing. We've had TONS of rain in West MI over the past month, so flooding and water damage have been hot topics around here. No one wants a rug that has been wet — let-alone a rug that is sitting in water in a picture!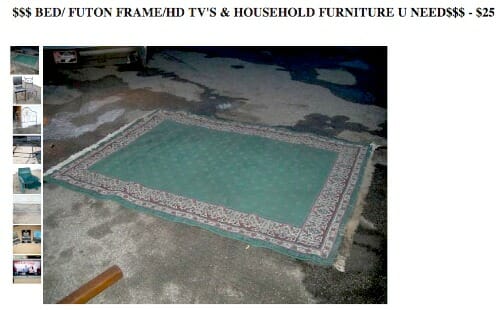 5. Expired baby formula.
Yeah, this is another super weird thing to sell — and they even admitted it was expired but figured it didn't really matter that much. I do agree that if it's JUST expired, it might still be OK… but not OK to sell (or trade) to strangers!
6. Dried up Play Doh.
Yup, this ad was for Play Doh and accessories — but it was noted that most of the Play Doh was dried up. Come on!
Oh, and just in case you're interested, here's a recipe to make your own PlayDoh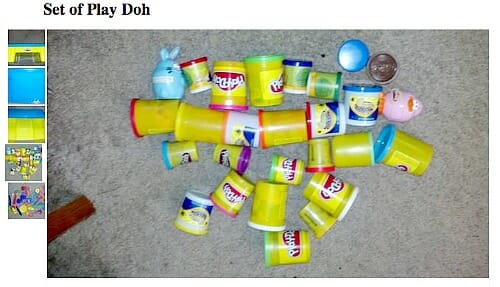 7. Adult bathing suits.
So maybe I'm weird, but the thought of wearing someone else's used bathing suit grosses me out — even if I wash it a few times.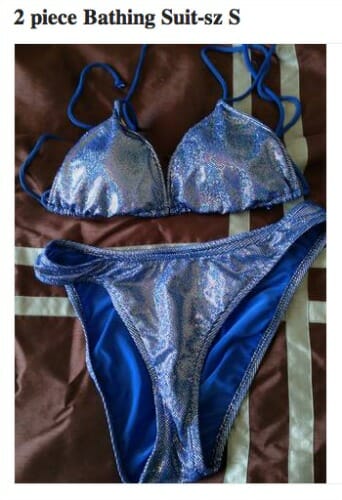 And in case you don't need a top, here's just a bottom for sale 🙂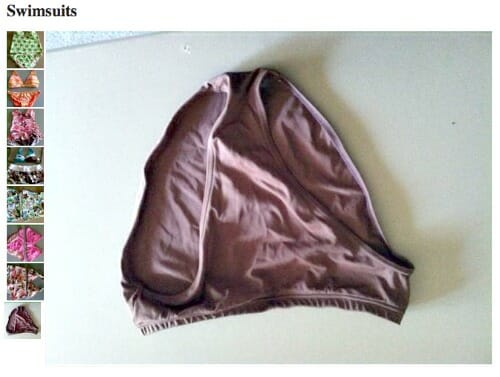 I'm probably forgetting a whole bunch of Craigslist faux pas, but these are just a few of the listings I found as I was scrolling through Craigslist the other night, knowing that I wasn't allowed to buy anything.
Obviously, this is supposed to be humorous — did you laugh?
I certainly hope I didn't offend anyone… I guess it's just amusing to me what some people try to sell!
What items would you never consider buying used?