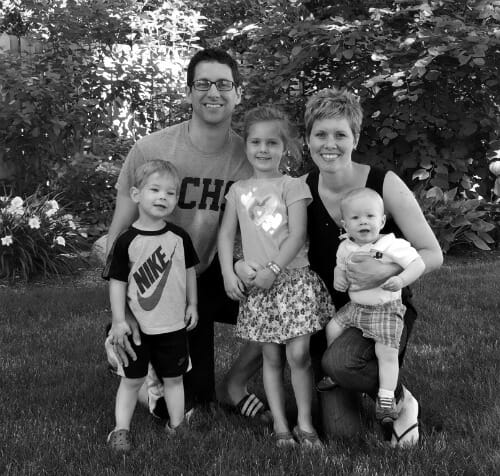 As I scanned through our pictures from the past couple of weeks, I realized that although it seems like we hung out at home most of the time, we really did pack A LOT of fun into our first couple weeks of summer!
We…
went on 2 picnics at local parks and ate lunch on our front porch another day
had a bunch of friends over for a backyard BBQ
picked strawberries
went to the mall for free carousel rides
scored an amazing deal on a new Little Tikes log cabin for the kids to play in
celebrated my birthday with Arby's and bowling
participated in free programs at the library 2 mornings
signed up for the local summer reading program and already won some free McDonald's coupons
went to Costco for lunch one day and enjoyed lots of samples
went for a couple bike rides
set up a backyard "slip-n-slide" using a big tarp and a sprinkler
went swimming in a friend's pool
had various friends and neighbors over to play throughout the week
had an extended-family sleepover at Dave's parent's house with all the cousins
We also did a bunch of "fun-ish" everyday "home things" that always seem so much more fun when Dave is home.
I'm sure I don't need to explain how fabulous it is to have another adult around all day long — especially since James still isn't nearly as mobile as the other two. Although we did a lot as a family the past couple weeks, and although James is a very easy baby, it has been SO nice for one of us to do something or go somewhere with just Nora and Simon and the other one stay home with James.
Things like picking the garden, washing the car, running errands, playing in the kiddie pool, jumping on the tramp, swinging, and digging in the sandbox are all so much easier when one of us can focus on Nora and Simon while the other one stays back with James or goes inside when he's had enough sand, sun, water, and wood chips!
Speaking of James… he celebrated 11 months a couple weeks ago and promptly started walking everywhere and climbing on everything!
We're gearing up for his FIRST birthday in a couple more weeks (I currently have no theme and nothing officially planned yet — sorry 3rd baby!)
James still wakes up once every night (but I really haven't done anything to stop this) and he is not interested in most baby foods or solid foods, BUT is very happy, very easy-going, and very cute, so I'm not complaining!
Recently, he has been so intrigued by Nora's dolls. He'll find them, grab them, play with them, poke at them, and always gets a big smile when he sees me watching him play.
He loves being outside for short periods of time, but when he's ready to go back inside, he makes it known.
Also, he is now tall enough to reach the tops of most end tables, night stands, and side tables… so nothing is safe anymore!
.
Nora is friends with a few of the neighbor girls and one neighbor recently came over with her doll. Within 2 seconds of seeing this neighbor friend, Nora asked to take her dolls outside… and ever since, we have had LOTS of dolls and stuffed animals outside.
Many of the dress-up clothes have also managed to make their way outside 🙂
Even Simon is getting in on the doll fun!
Simon starts a more "intense" speech therapy program today. I'm super excited and I hope it will help him to start speaking and communicating more clearly, as I can tell he has really started to get frustrated when we can't understand him.
Last week, I mentioned that he sometimes yells "cheeseball" in the library (and everyone thinks it's so funny) but the truth is, "cheeseball" is one of the only 2-syllable words he can say. I think he gets so excited that he can say something people understand that he just starts shouting it whenever he's happy or excited.
It's hilarious and pretty cute, but it's also kind of sad because I know how badly he wants to be understood.
Simon and Nora can be "best buds" one second and enemies the next… but they do play quite nicely together most of the time. Nora is very protective of Simon and Simon is usually pretty go-with-the-flow and lets Nora dictate most of their play time together.
Last week, we went to the mall for free carousel rides, and we also let the kids play in the play area for a few minutes. There was a boy who seemed to be bugging Simon and kept getting really close to him. Nora noticed it, walked over to Simon, picked him up, and walked right around this other boy to bring Simon back to us. Dave and I sat there watching the whole thing unfold and had a hard time containing our laughter when Nora brought Simon over!
So sweet 🙂
Oh, and my mom got the boys matching camo shorts — Simon LOOOOOOVES them!
.
I was hoping I would have lots of projects to share with you, but I think I filled all my "extra time" with yard work and the fun activities listed at the beginning of this post.
The only "project" I tackled was a cute potting bench I found on Craigslists (see below). I used some extra barnwood from our basement to tweak it a bit and make it fit the look of our space.
I like how it turned out and I think it will be a good addition to our deck. I'm not planning to use it for potting, but as more of a buffet area if we're eating out on the deck. It even has a recessed area on the left side that we could use for ice to keep drinks cold!
Even though we were home a lot and didn't do anything too over-the-top exciting, I honestly felt like I've had a really great change of pace from my normal school-year routine.
I haven't had much down time at all (and Dave and I have been staying up WAY too late) but I have the rest of the summer to relax a bit more and (hopefully) catch up on some of the projects on my list!
Also, my list of "to watch on Netflix" is growing weekly, but I haven't made time to watch anything for the past several weeks. I think I need to start putting "watch _____ show" on my to-do list so I actually watch a few of the shows before they are gone!
I did check out this book from the library — I'm not a big reader, but I'm hoping to make a little time to skim through it this coming week.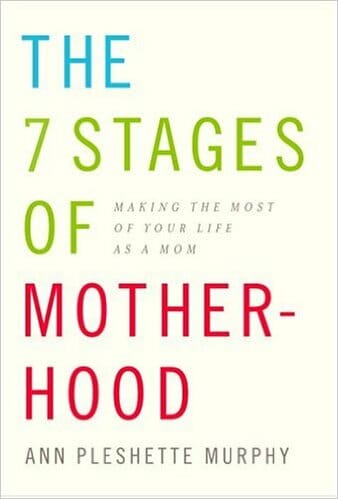 Our Weekly Meal Plan:
SUNDAY
Leftovers for lunch
Pizza for dinner
MONDAY
Broccoli and Cauliflower
Applesauce and fruit
Cookies
TUESDAY
Salad with lettuce from our garden!
Ice cream Snicker bars
WEDNESDAY
Chicken on the grill
Mashed potatoes
Corn
Asparagus
Fruit
Ice cream dessert from my grandma (she was over for dinner)
THURSDAY
Salad
Garlic bread
Fruit
Cookies
FRIDAY & SATURDAY
with Dave's family at his parent's house
Dave and I will celebrate our 10 year anniversary later this week!
We don't have any big plans (actually we have no plans) but I'm excited for this milestone. I know 10 years isn't a huge number, but since I was pretty young when we got married, I've essentially been married to him for a 1/3 of my life — so it seems like a long time for me.
I hope we'll have many more anniversaries to celebrate in the future — and maybe when our kids are a bit older, we'll celebrate with a fun kid-free vacation!
For now, we'll just hang out around the kiddie pool and enjoy our kid-free evening after they are all in bed!