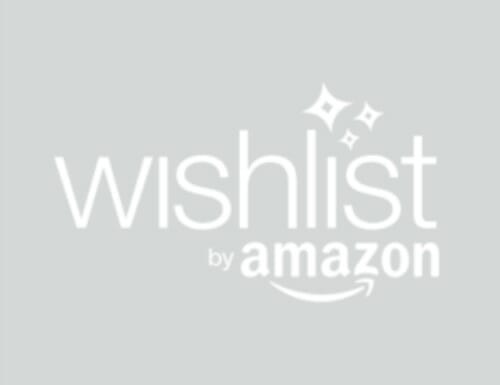 Many of you already know how much I love making lists (and that I try to buy everything online). So it should come as no surprise that I have multiple Amazon Wish Lists 🙂
Amazon.com is often my second stop (Craigslist is first!) when I'm looking to buy anything online. I love that I can compare prices, read reviews, and get notifications if the price drops on a product I'm interested in.
I also love that as a Prime member, I get free shipping all the time, lots of free ebooks and movies, and access to exclusive deals.
However, my favorite thing about using Amazon is how easy it is to create, update, and share Wish Lists.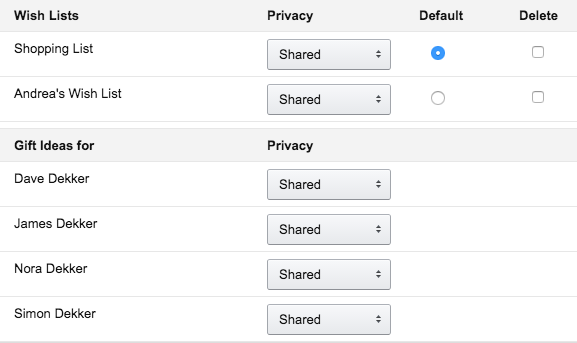 As you can see from the screenshot above, I have multiple Wish Lists — one for myself, one for Dave, one for each of my kids, and one "shopping list" for basic things we need around the house (groceries, paper products, batteries, etc.)
Any time I think of something I'd like or hear the kids mention something they want for their birthday or Christmas, I add it to the appropriate Wish List. And any time I run out of something around the house, I simply add it to my shopping list. Then, when people ask what to get us for birthdays and Christmas, I just send them our list. Or, when I get Amazon gift cards through Swagbucks, I can stock up on the items on my shopping list.
In my opinion, it's an extremely efficient system that has saved me loads of time, money, and energy shopping (and you all know how much I hate shopping!)
.
Use Wish Lists to buy gifts for others.
In Dave and my immediate families, we have 6 birthdays between Thanksgiving and New Year's (plus Christmas!) — so there is a lot of gift giving that happens during those few weeks. Because of that, I like to "shop" all year long for items I hear people request. However, I don't necessarily love having closets full of Christmas gifts in March or April. So instead of actually buying the items, I put them in my "Shopping List" so I don't forget.
If there is a super good deal, I get an email alert so I can snatch it up (you can use this website to watch for price drops). Otherwise, I just wait until we're closer to the holidays to check out — and I never have to leave my house! Best of all, if you're buying a gift for someone who lives far away, you can ship it directly from Amazon.com (usually with free shipping) and send it as a "gift" so they don't get the receipt or other price information.
In many cases, Amazon allows you to search by email address or full name to find a friend's Wish List, wedding, or baby registry — so you don't even need to ask and ruin the surprise!
We had several people send us gifts from our Amazon Wish List after James was born — and not only was it fun for Nora and Simon to open the packages, it was nice for me that the gifts contained the exact items we needed and wanted (no returns necessary!)
Add items to your Wish List with one click.
Even if you don't shop exclusively at Amazon.com, you can still add almost anything you find online to your Amazon Wish List if you download the free "Add to Wish List" bookmark. This is especially useful when shopping for others (as I mentioned above).
Just click on the "Wish List" dropdown menu in your Amazon account, and find "Save Items from the Web".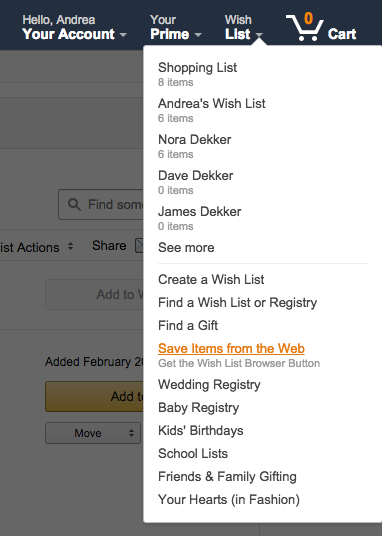 Once you click on that, a little box will pop up instructing you to drag the Add to Wish List button up to your bookmark bar.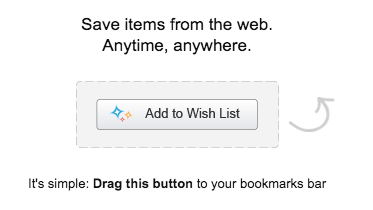 After you have the bookmark, you can just click the "Add to Wish List" button any time you see ANYTHING you want to buy anywhere on the internet and it will let you add it to one of your wish lists and even write a note (like who the gift is for).
In the example below, I added this J.Crew sweater to my Wish List, but put "for my sister" in the memo section so I'd know who I was thinking of buying it for (sorry Stacey, this is just an example. I'm not really buying it for you!)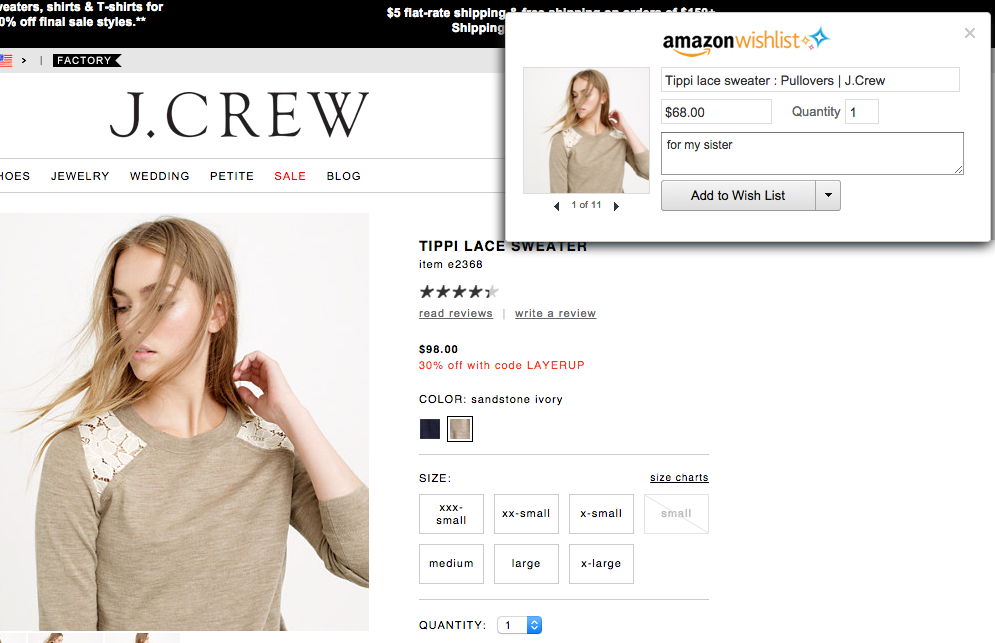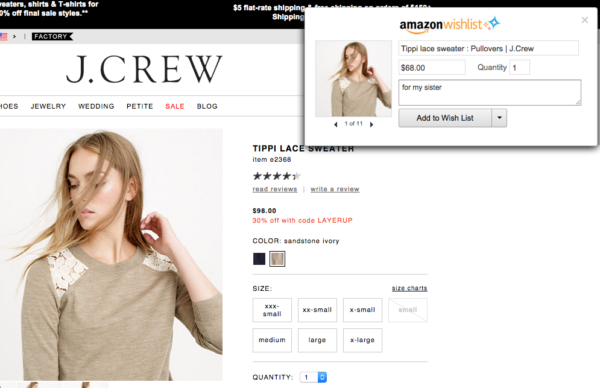 Set up a Wish List for your charity.
If you have a charity or other non-profit organization, it might be worth setting up a Wish List for items you need and want. You can then share your wish list via your website and social media (using an Amazon.com button like I have below) — and instead of monetary donations, people can then buy and donate the items on your list. I know a few non-profits who do this and it has worked out very well for them.
I don't know all the details as I've never done this myself, but it's definitely worth checking into!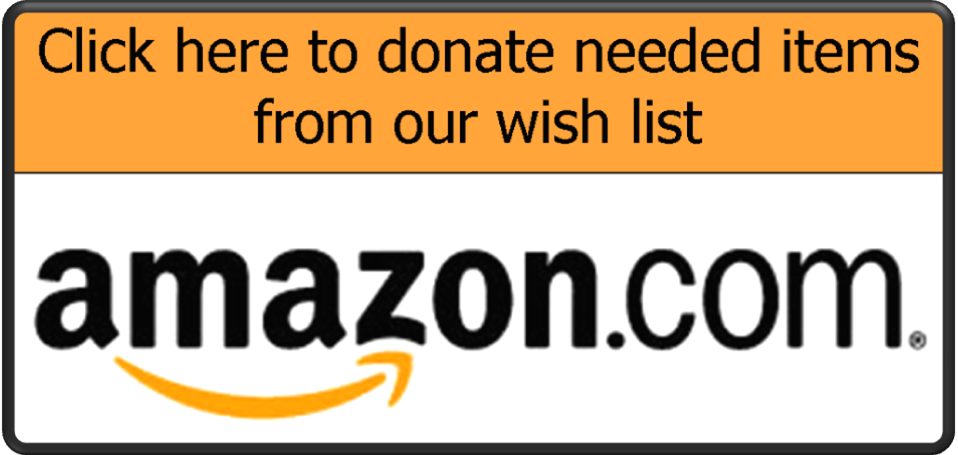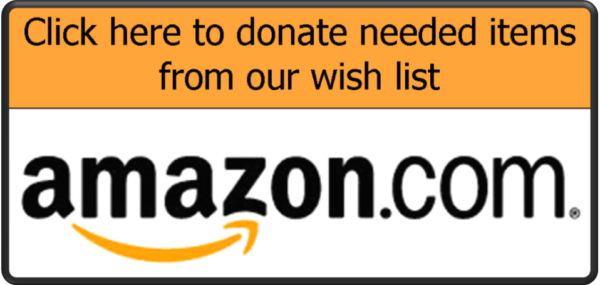 Oh, and if you're a Twitter fan, you can even use the hashtag #AmazonWishList (along with your product link) to add an item to your Wish List directly from Twitter (read more about that here)!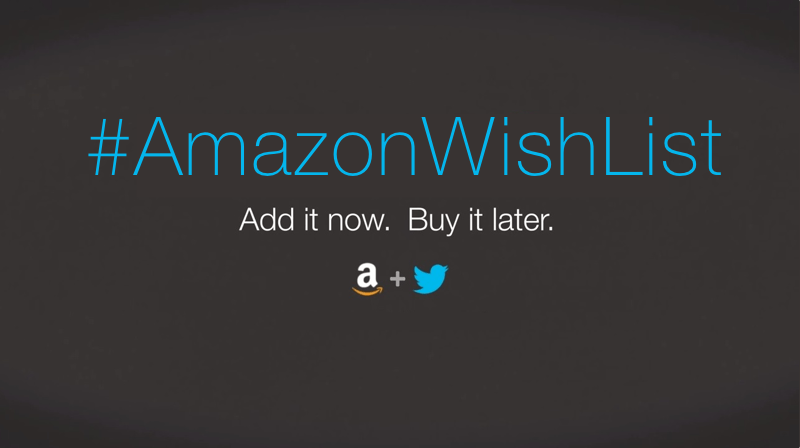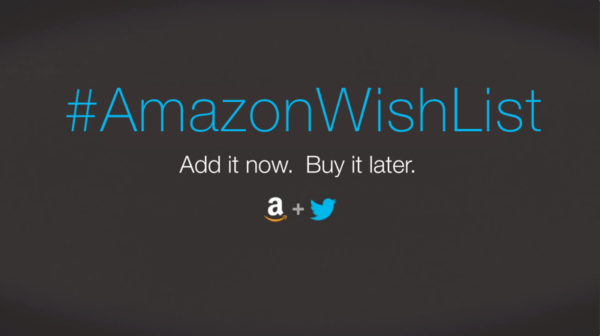 If those reasons aren't good enough to entice you to start your own online wish list, here are a few more things I like about using Amazon Wish Lists:
No paper around the house — YAY!
I can't lose the list or forget where I put it 🙂
I can quickly and easily share the lists with anyone (and then they can simply click and buy if they'd like)
I can add or remove anything from the list with one click
I can move items to different list with one click
.
I realize online shopping isn't for everyone; however, even if you don't actually buy anything through Amazon, it's still a great place to store your gift ideas so you don't forget (not that any of you have ever forgotten anything before!)
I'm certain there are other fabulous online list-making tools — I've just been using Amazon for so long that I've never bothered to look for anything else; however, feel free to share any other options in the comments! (And no, this is NOT a sponsored post)
Do you use online Wish Lists? If not, what method do you use?