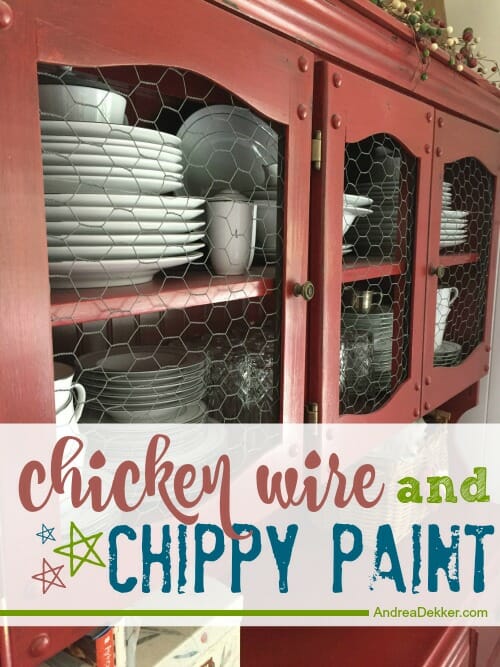 Although I'm FAR from an "interior designer," my life-long love of all things farmhouse has definitely had a huge influence in my personal decorating style.
Even as a child, I was always drawn to primitive farmhouse pieces and loved going over to one of my grade school friend's farmhouse just to see if her mom had changed or added any decorations since the last time I had been there (yes, I'm weird!)
In our first house (a 70's ranch) I decorated inside and out in an eclectic mix of shabby and primitive — all with an over-arching "farmhouse vibe" (at least as good as I could on a VERY limited budget!)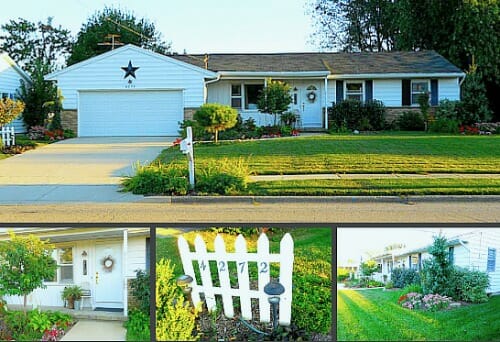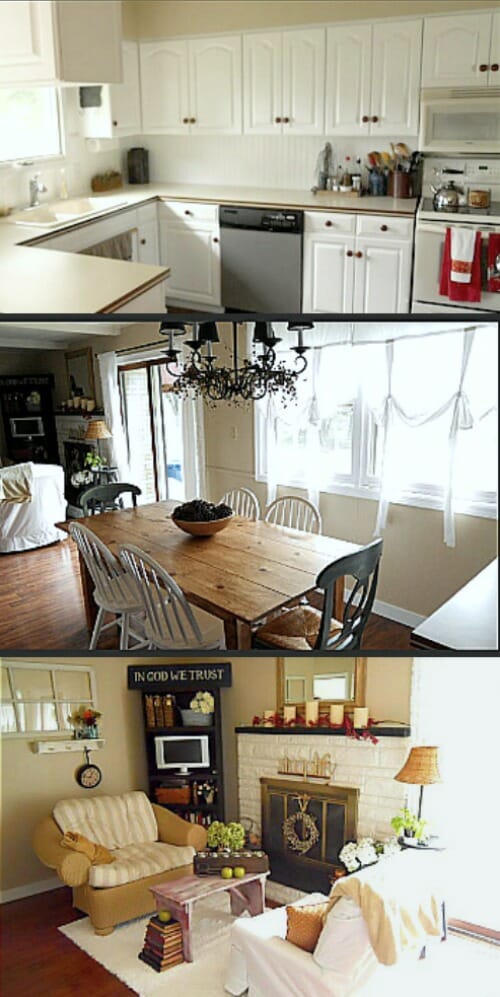 Of course, ever since we moved into our real life centennial farmhouse 5 years ago, I have thoroughly enjoyed transforming it into MY version of the "perfect farmhouse" — classic and clean, kid-friendly and functional, patriotic and pretty, and with just enough of the original farmhouse charm to remind us that we live in a 125 year old house.
NOTE: You can take a virtual tour of our entire house here.
.
I'm often asked about my "decorating style"… and the truth is, I'm not exactly sure what my style really is — or even if I have an actual "style". I just know what I like when I see it.
That said, today, I'm sharing 2 of MY favorite ways to add a little farmhouse feel to my home…
Chicken Wire and Chippy Paint!
Chicken wire is one of my favorite frugal ways to add farmhouse charm to SO many different items — everything from pictures frames and old windows, to chairs, lamps, armoires, and even in the garden!
Our red kitchen hutch is my most favorite chicken wire piece, and I get compliments on it almost anytime someone visits our house for the first time.
This hutch was a Craigslist find almost 8 years ago. It was dirty, broken down, dark brown, with cracked yellowed plexiglass in the doors.
I think the original owners thought I was insane for paying $20 for this piece… but I had a vision! With a little cleaning, some of my favorite Awning Red paint, and a few feet of chicken wire, this hutch just screams "farmhouse!"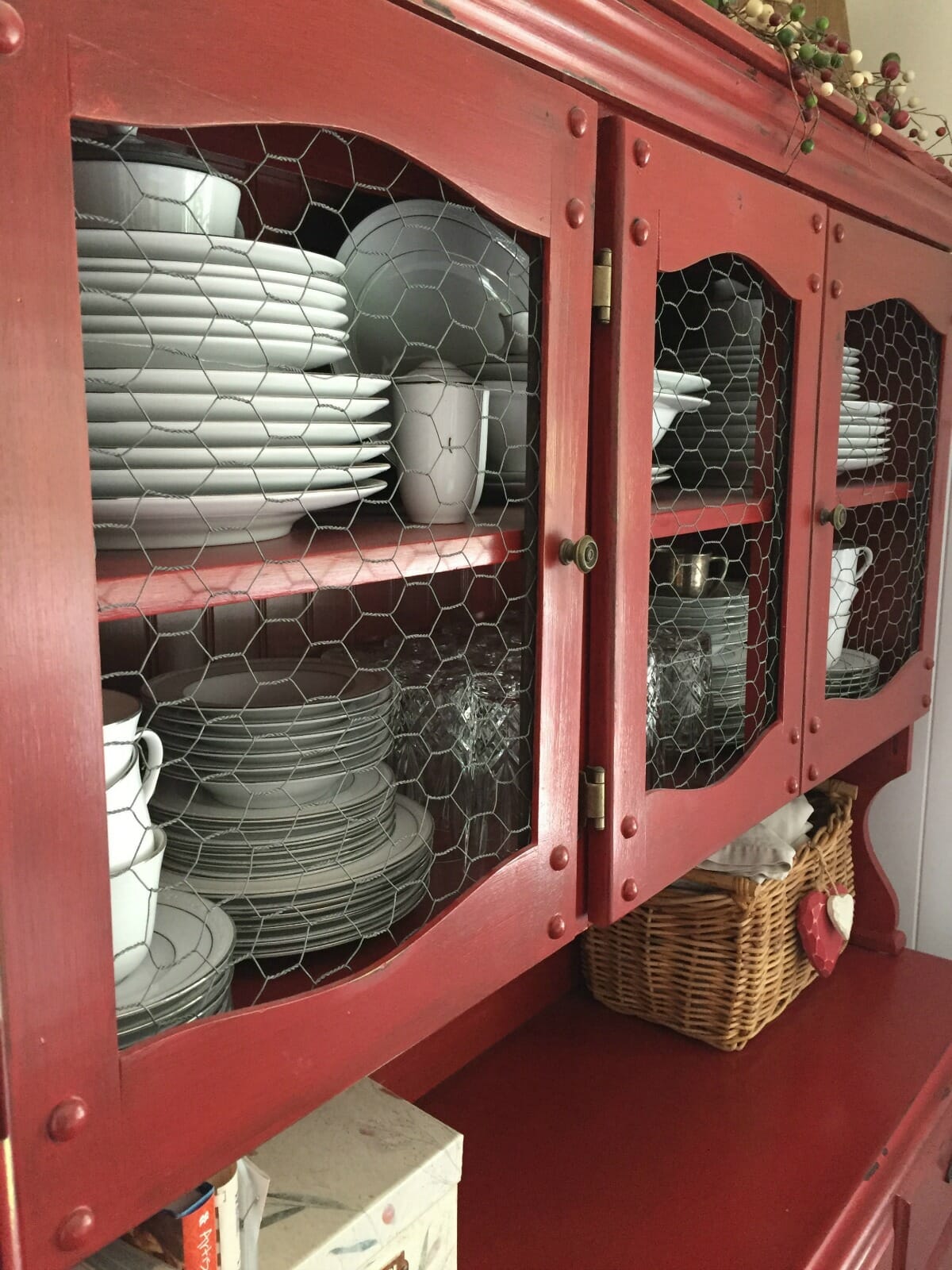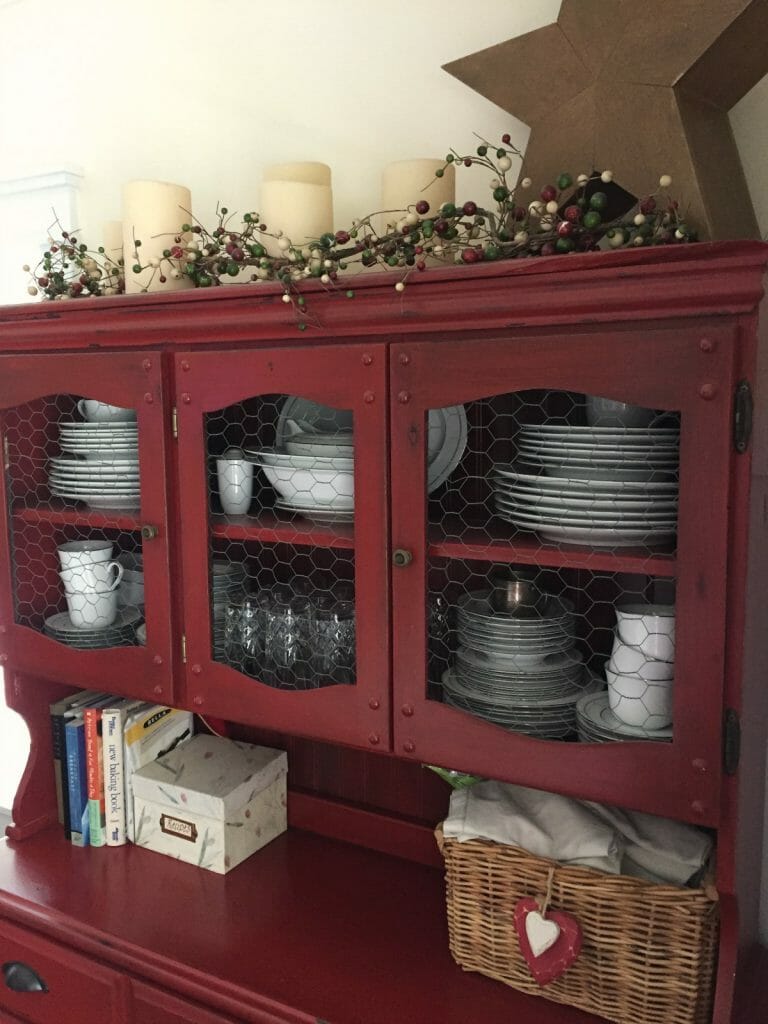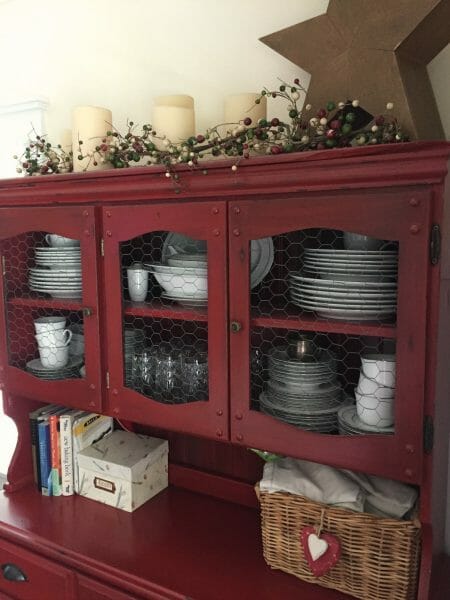 In general, I feel like anytime you add chicken wire to anything, it instantly gives it a fun country farmhouse feel.
The fact that it is ridiculously inexpensive is another plus for anyone wanting to add a little country charm. Just make sure you have a good wire cutter — it will make your life SO much easier!
Also, I've always just used a cheapy staple gun to attach the chicken wire — but for some projects, hot glue might even be an option! (here's how I make my chicken wire frames)
.
Here are a Few Fun Chicken Wire Projects:
(Links are below the photos.)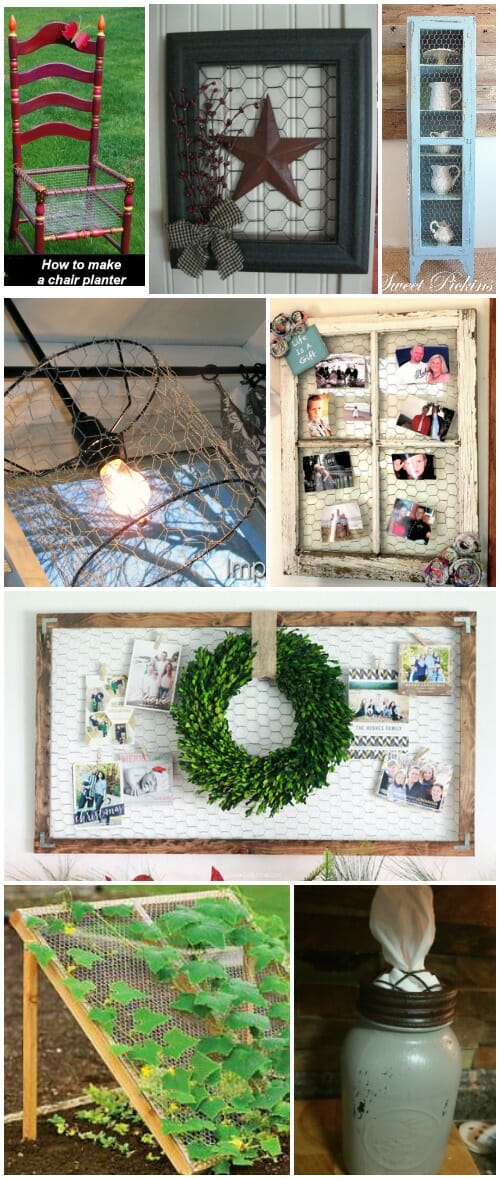 Red Chicken Wire Chair Planter
Holiday Card Display (or photos)
I already have several chicken wire frames holding photos and cards in my house — but I think the next project I want to try is the cucumber trellis — such a great idea!
The tissue dispenser intrigues me too. I'm not sure how they got the tissues in there, or if the tissues would rip when pulled against the chicken wire.
.
Another one of my favorite ways to add country charm is with chippy paint!
We have LOTS of chippy paint in our house — in fact, I think every single room in our house has at least one piece of furniture with chipped or distressed paint. It's definitely one of my favorite ways to give a boring or outdated piece of furniture a fresh new farmhouse look.
Our bedroom has some of my favorite chippy paint pieces!
I also love the red and white-washed changing table and white chippy night stand in the nursery. (Read my tips for quickly distressing furniture in this post)
Even if you don't think you have what it takes to paint something, I'd love for you to give it a try anyway. Find a small piece of furniture (or even a small decorative item) and give it a coat of white or red paint — then sand a little off to get a worn and weathered look.
You might surprise yourself with how easy it is!
Here are a Few Fun Chippy Paint Projects
(Links are below the photos.)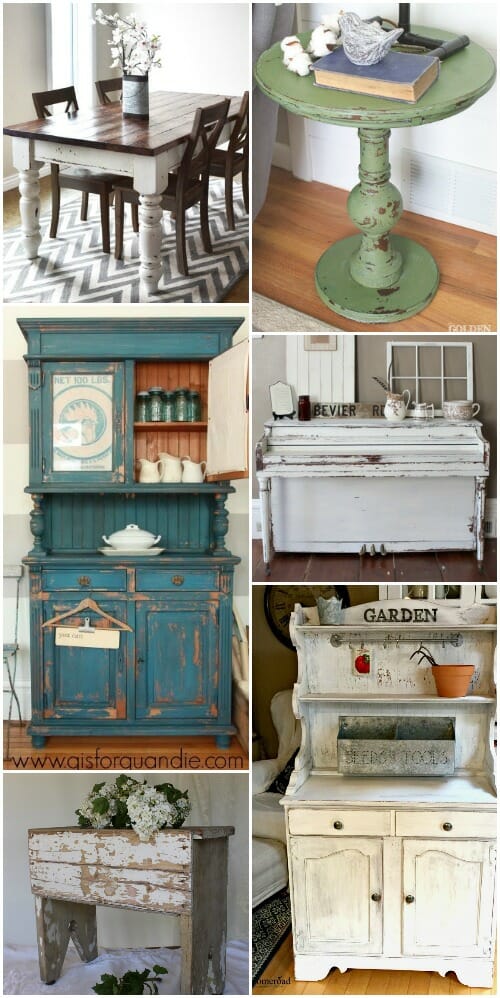 Farmhouse Table (plus a great tutorial on how to get that chippy paint look)
Green Chippy End Table (LOVE!)
Chippy Farmhouse Cabinet (if only I were brave enough to do blue!)
Chippy piano (this is one of the projects on my list right now!)
Chipping potting bench (I'm looking for something JUST like this for the front porch)
After seeing the before and after transformations for the pieces above, I just want to grab my paintbrush and get to work (that's one hobby I can't wait to get back to after my kids are in school!)
.
Of course, there are lots of other ways to give your space a little farmhouse flair, but chicken wire and chippy paint are two of my favorite!
Do you love the farmhouse look? If not, what's your decorating style?