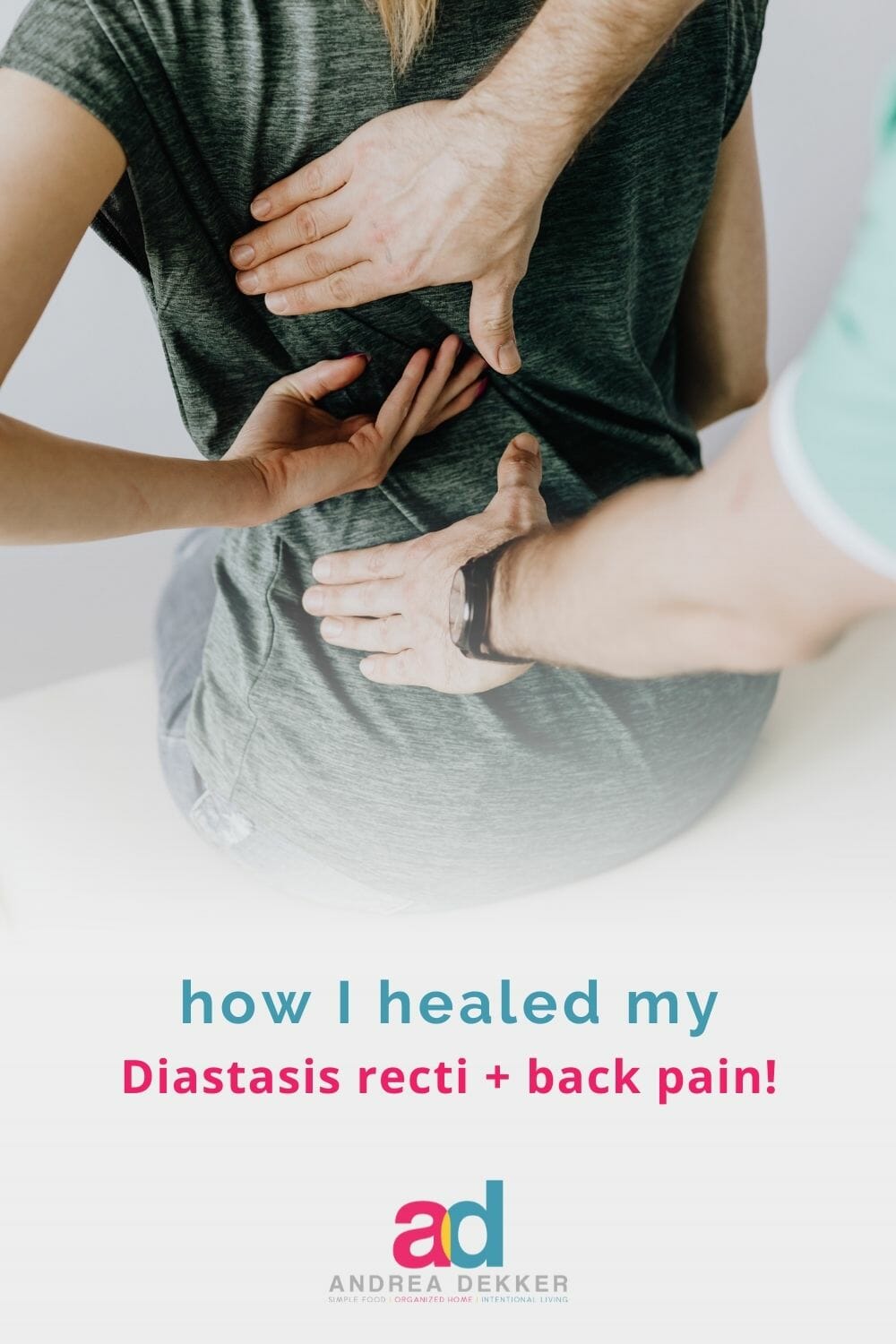 For almost as long as I can remember, I've struggled with lingering lower back pain — sometimes just dull, other times fairly debilitating.
I started seeing a chiropractor in middle school already and have an arsenal of back/leg stretches I've done for decades to help alleviate some of my back pressure and pain.
As a multi-sport athlete throughout high school and college, caring for my back often felt like a losing battle… so when I graduated from college, I swore my sports days were over, hoping I would finally be "done" with lower back pain.
Little did I realize how much of a toll 4 pregnancies in 5 years would take on my core muscles!
After Clara was born in September of 2017, I ended up with a fairly severe abdominal separation (see notes below about Diastasis recti) which weakened my core muscles and caused my back pain to flare up again.
It also left me with a "tummy" that looked like I was about 4 months pregnant — even after I had lost all my baby weight.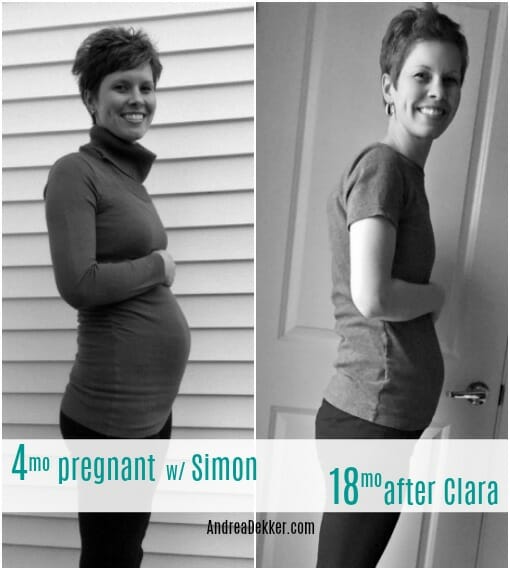 A Note About Diastasis recti:
Diastasis recti (in layman's terms) is when the connective tissue between the abdominal muscles gets stretched out during pregnancy and don't go back to "normal" after the baby is born. The gap in the abdominal muscles allows for pressure from internal organs to "push out" which literally makes the lower abdomen stick out — often looking like a small (or large) 'baby bump'.
Over 40% of women are thought to have this separation, especially after 3+ pregnancies, after carrying larger babies or multiples, or after having 2 pregnancies very close together.
Vanity is an obvious reason many women want to correct this issue; over-all core strength is another reason. Because of the separation, the abdominal muscles aren't nearly as strong or supportive, so the entire core is weakened and it can cause back pain and hip problems down the road.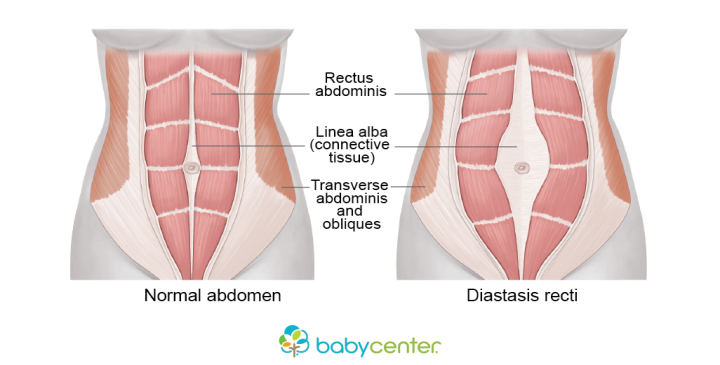 A Journey to Heal my Diastasis :
In March of 2018, I decided to finally "bite the bullet" and pay for physical therapy in addition to chiropractic care.
I met with a physical therapist every week for months. She checked my muscle separation, watched me do the exercises she had instructed me to do the week before, made sure I was still doing them correctly, and added new exercises for the upcoming weeks.
Things were going fairly well, I was faithfully doing my exercises 3 times per day, I was eating super nutritiously, and I felt really good… but my back was still sore and my stomach still stuck out.
By August, I felt fairly discouraged by the lack of progress… and our insurance year was almost up, which meant that my physical therapy sessions would cost more.
I quit therapy in the fall of 2018 and resigned myself to always having a "tummy" and lower back pain. After all, there are many worse things in life… right!?
Thankfully, my Diastasis did not inhibit me from enjoying life or doing normal daily activities… however, it was always on my mind because I knew my back pain would catch up to me eventually, and that a weak core can be the source of a whole slew of health problems later in life.
So I kept researching… until I found the Every Mother program via a social media advertisement in the Spring of 2020 (when we were all stuck at home with nothing better to do!)
How I Finally Healed my Diastasis!
I'm not one to get sucked into an online sales pitch, but I was desperate and the ad looked "too good to be true".
I suppose I figured it couldn't make things any worse… so I signed up and (spoiler alert) it worked!!!!!!!!!
What's the Every Mother Program?
The Every Mother program is an evidence-based exercise program to resolve diastasis recti, improve core strength, and enhance total body fitness through a series of daily breathing exercises that take roughly 10 minutes per day and require minimal physical activity (many are performed while laying down).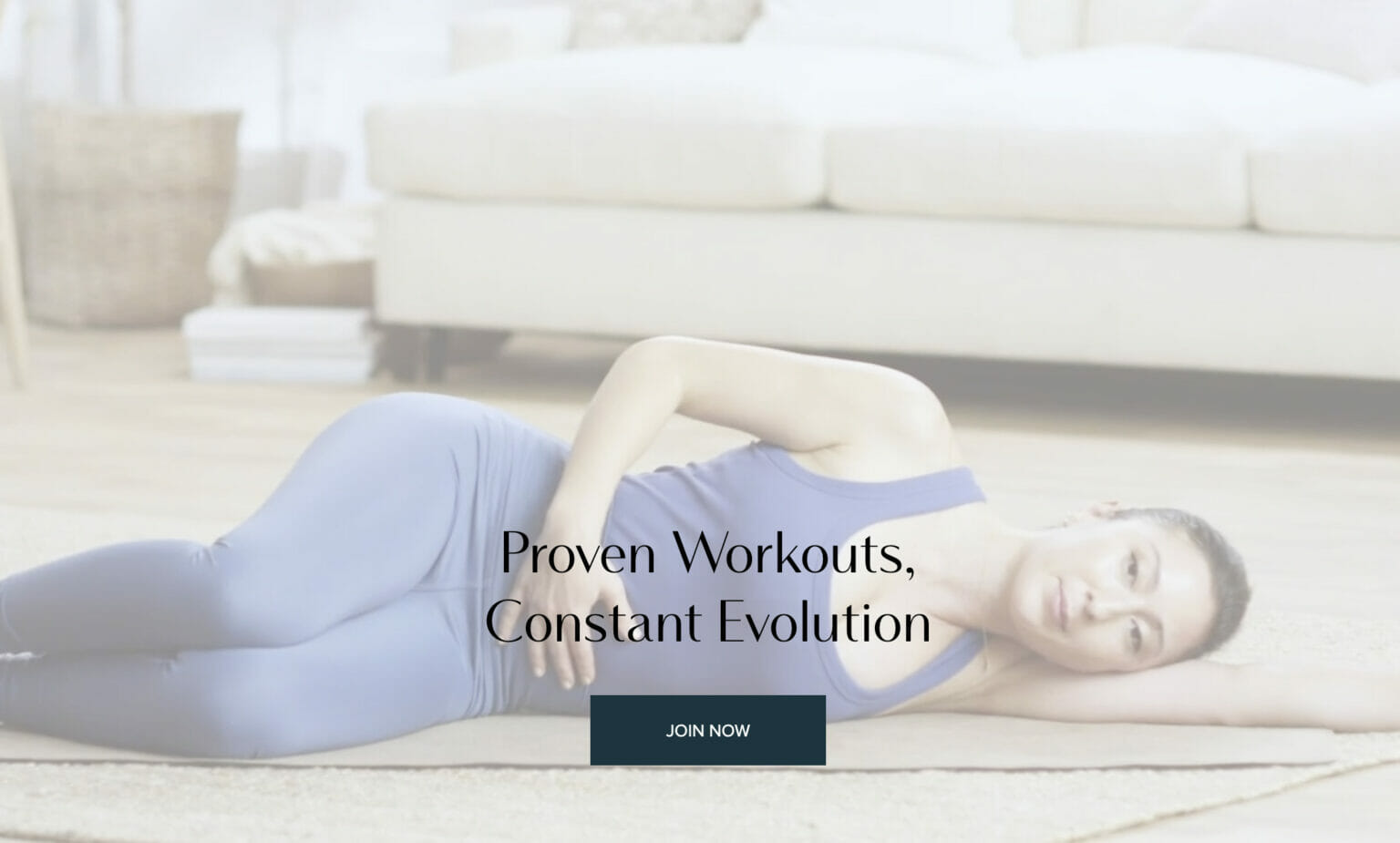 The special type of breathing, called "two-tiered core compressions", activates the muscles in such a way that greatly strengthens the core and pelvic floor while eventually bringing the abdominal muscles closer together.
And, as luck (or rather biology) would have it, a stronger core naturally results in less back pain! Yahoo!!
Again, I want to reiterate that I am NOT a "hype" type of person.
I'm practical, I work hard, and I never expect "immediate results", but the results I felt from doing the Every Mother breathing exercises were fairly "immediate".
My lower back pain was gone after just 7 days (after years of daily pain)!
And after 9 weeks, my waist measurements were a full 3 inches smaller even though I hadn't lost any weight.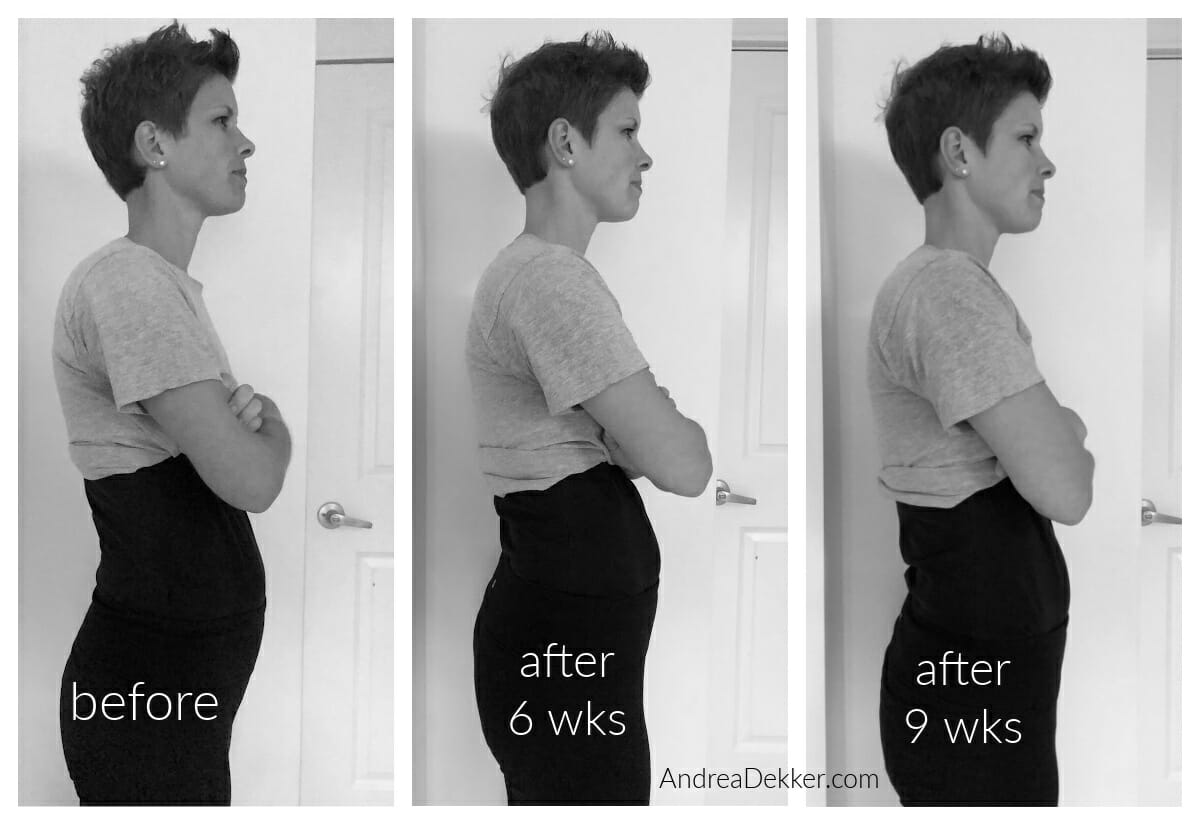 After faithfully following the initial 12-week program (I didn't skip a day) my Diastasis recti was fully healed.
Yes… FULLY healed!
I continued with the Every Mother breathing exercises for a full year, switching up the programs I followed every couple of months (they have a wide variety of "plans" to choose from, which are all included in the monthly subscription).
I took a break after that first year was up (summer of 2021) and didn't notice any back pain… until just after the New Year (February, 2022).
The pain was dull at first, but by March, I realized it was affecting me more, so I started back up with the Every Mother program… and within a week, the pain was gone again!
I'm still sticking with the breathing exercises (on my own now) and doing them faithfully every day — usually just for 6 – 10 minutes.
It's such a tiny investment for a huge payoff!
Who is the Every Mother Program For?
Honestly… any woman who suffers from any type of back, core, abdominal, or pelvic floor issues could most likely benefit from these simple core compression breathing exercises.
Every Mother has several different programs (with different intensity levels) for prenatal, postpartum, prolapse, pelvic pain, and even during your pregnancy.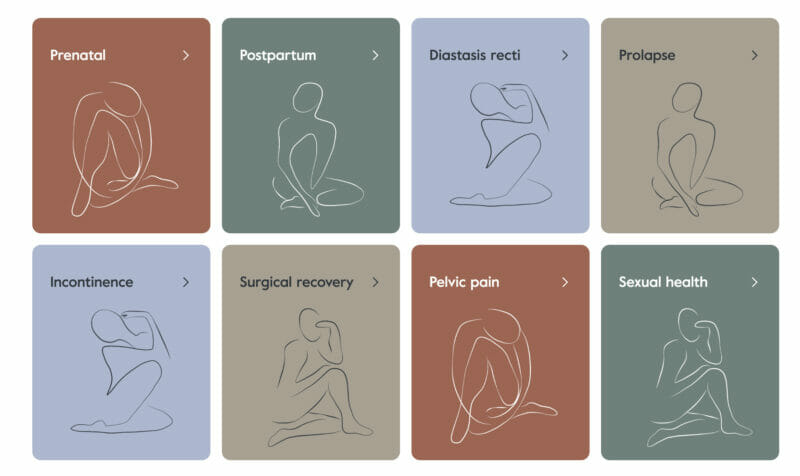 In addition to the daily two-tiered core compression breathing exercises, your monthly subscription also comes with dozens and dozens of additional "core-safe workouts" you can use to strengthen and tone your entire body (if you desire).
Cardio
Yoga
Pilates
Strength
Upper and Lower Body
HIIT
Stretching
and more!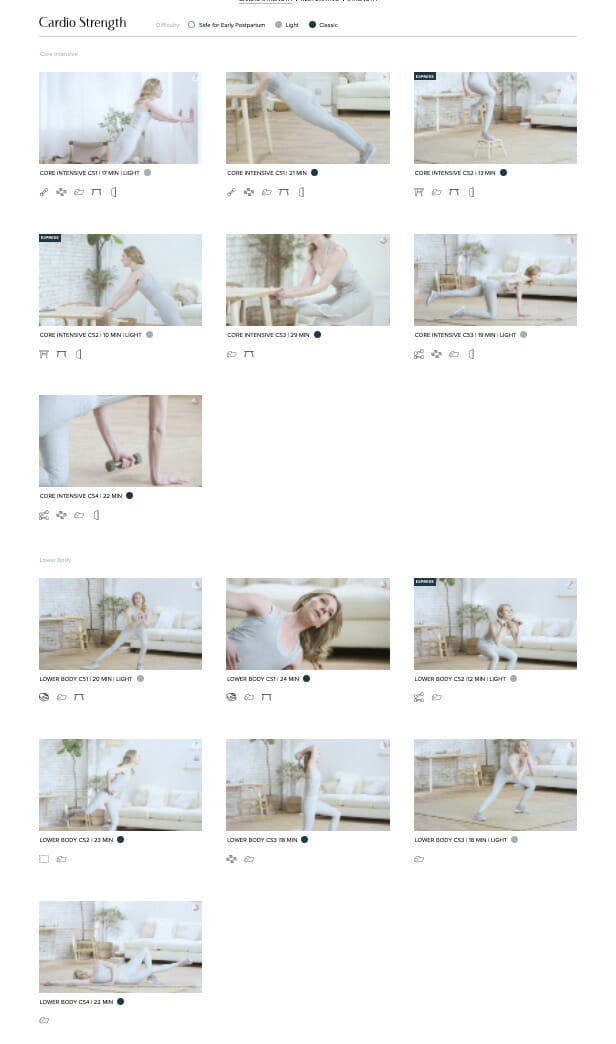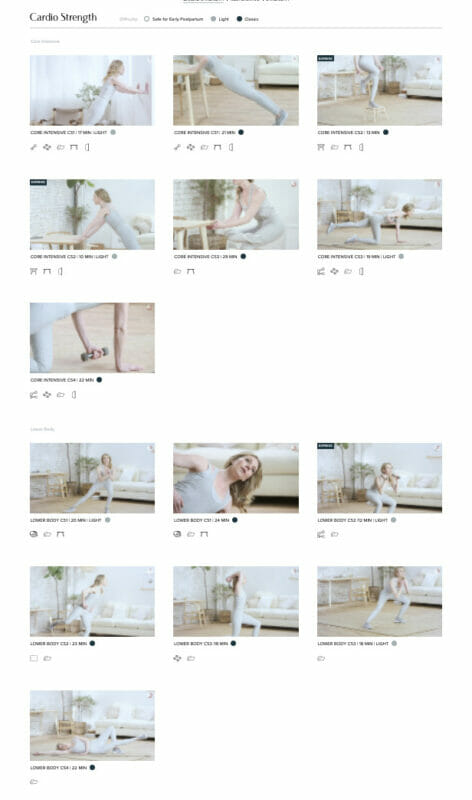 I have used some of these workouts in the past, but I'm not big into "working out" (as many of you know) so my main focus is simply on the 6-10 minute daily breathing exercises which have continued to work wonders for my core strength.
I can't speak highly enough of the Every Mother program (this is NOT a sponsored post, but I am using an affiliate link) and I hope anyone with any type of core, back, or pelvic pain will give it a try (even if you've already tried everything else).
I never thought I'd enjoy life without back pain until 2 years ago when I found the Every Mother program… and at roughly $10 per month, it's a pretty inexpensive option to try!
That said, if you have healed your own Diastasis recti and/or back pain using any other method, I'd love to read about it in the comments below. As I mentioned above, this is not a sponsored post and I'd love for it to become a resource for others who are struggling with back pain, Diastasis recti, pelvic floor issues, or other core-related problems.