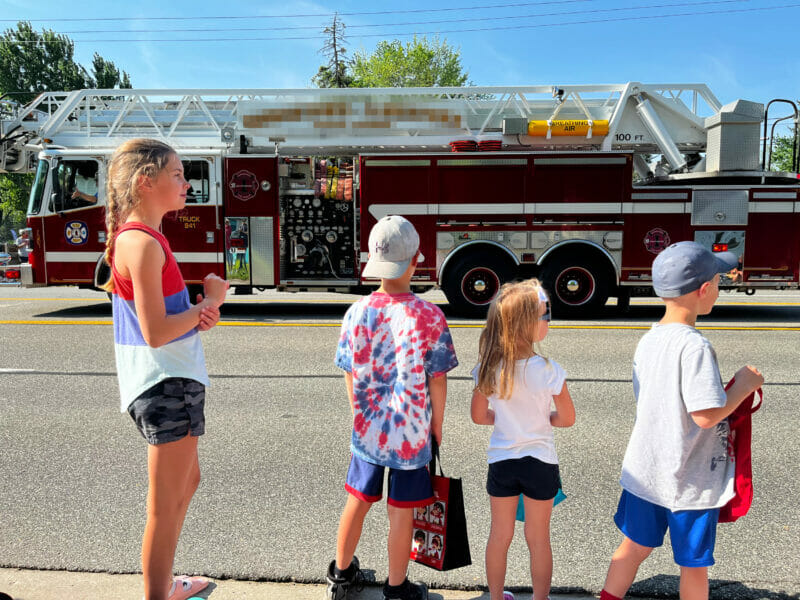 Welcome to June and the unofficial start of summer!
Our family enjoyed a pretty low-key holiday weekend — lots of swimming, eating, relaxing, and a good amount of yard work too.
Dave and I crossed off several house and yard projects, and the kids all took home huge bags of candy from our local Memorial Day parade. Our pool reached 80º, which means I actually swam for a bit.
All-in-all, the weekend was a success!
It truly doesn't feel like June yet, but here we are, ready and eager for another fun-filled summer.
As we slide into summer break, I hope to share lots of tips, tools, and tasty treats that help our family to simplify, to stay somewhat organized, and to make the most of our time together at home.
But first… a few of my favorites for June!
---
FAVORITE ROUTINE = Moving toys outside
For the last several years, we've had a "tradition" of moving a bunch of our inside toys outside every spring during our spring decluttering. These are usually toys nearing the end of their life, toys the kids haven't played with much but aren't ready to donate, or toys I'm just so tired of seeing laying around inside.
The plan is that the kids can enjoy these toys outside for the entire summer (they can get them as gross and dirty as they want)… and then we trash them all in the fall once the weather turns cold.
Our kids love bringing these select toys outside, they often play with them more outside than they did inside, and when cold weather comes, we rarely have any issues parting with toys because they are usually broken by then.
Many of you have asked me for good toy-decluttering tips, and this is one of my favorites… it helps speed up my spring cleaning/decluttering, it provides hours and hours of summer fun, and we purge with minimal tears in the fall (right before the holidays roll around again!)
FAVORITE CHORE = Hand-Watering
I planted all our annuals, pots, and vegetables a couple of weeks ago already (earlier than usual due to warmer weather) and I've been babying them a bit by hand watering them all at some point every day.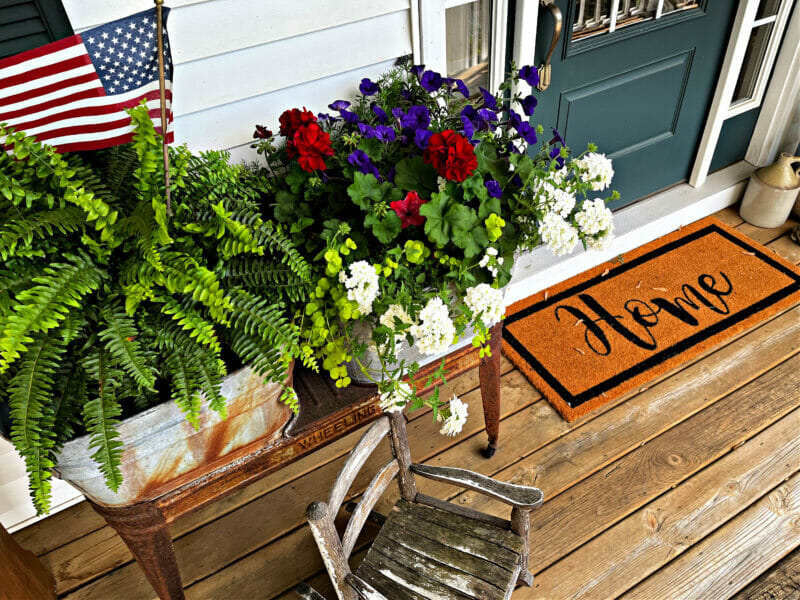 I will tire of this eventually, but I currently enjoy listening to a podcast or audiobook while I mosey through our yard, dragging hoses and watering cans around.
The kids have started asking to help — and I let them — but I secretly wish they would choose ANY other chore to help me with!
NOTE: Here's a really cute kids' watering can — it holds about a half-gallon, comes in multiple colors, and isn't a junky plastic toy!
PAST FAVORITE = Hose splitter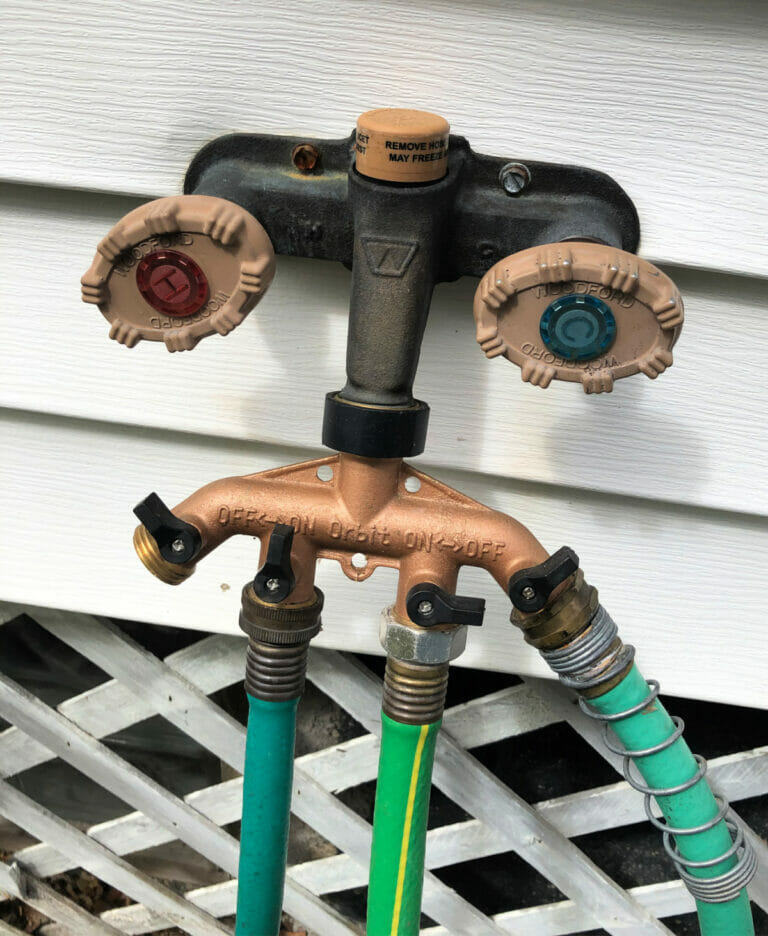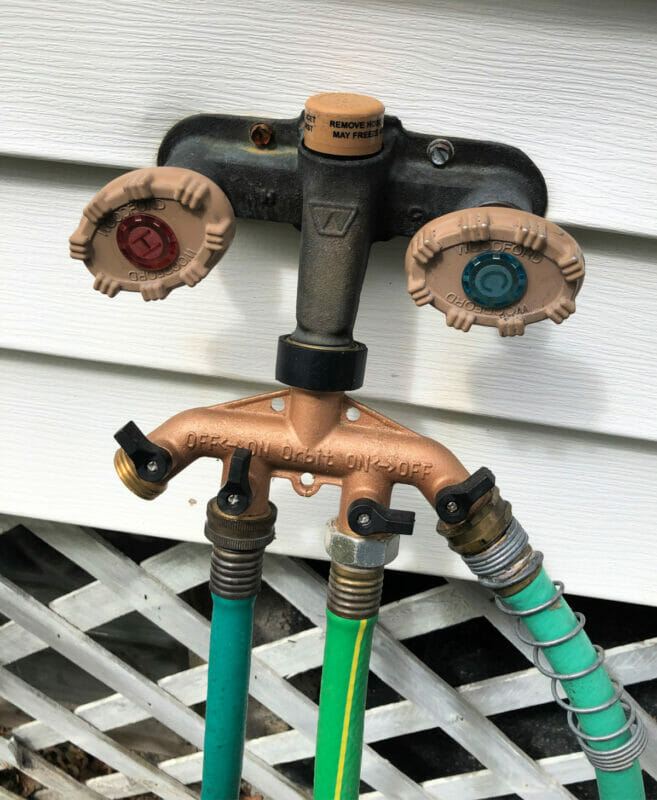 Speaking of hand-watering all our plants, we've gotten years of use out of our trusty hose splitter. It's super high-quality, it doesn't leak, and it has held up wonderfully to all our use and abuse over the years.
Plus, I think the brass looks really pretty!
SIDE NOTE: Installing a hot water spigot was one of the better decisions we've made in a long time — we use it ALLLLLLL the time!
---
FAVORITE BOOK = Dad Jokes for Kids
I shared Dad Jokes for Kids in one of my emails a month or so ago — we checked it out from the library and all enjoyed the silly jokes.
We liked it so much that we spent the $6 to purchase our own copy (we also gave one to Nora's teacher who is a big jokester and is gearing up for his 2nd baby — due today!)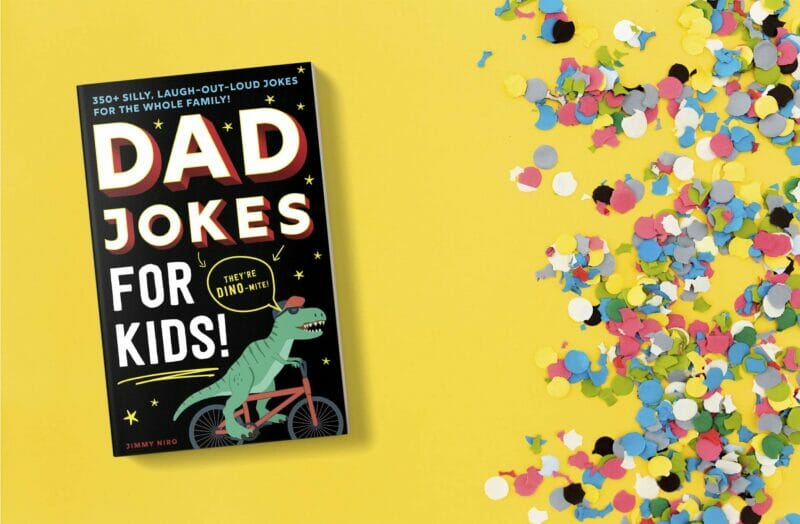 This book would be a fun and frugal Father's Day gift, male teacher gift, or birthday gift for a dad/grandpa who loves jokes.
It's also a fun "coffee table" for kids — they naturally gravitate towards it and before you know it, they're all reading, talking, and laughing.
I think we'll keep ours in the pool house this summer!
Here are a couple of Dad Jokes for you today!
Q: What is the difference between a cat and a complex sentence?
A: A cat has claws at the end of its paws; a complex sentence has a pause at the end of its clause.
---
Q: What happens once every minute but never in a decade?
A: The letter "M".
---
FAVORITE MEDIA = Canva
I looked back through a bunch of old Favorite Things posts to see if I mentioned this already, but I couldn't find anything.
So… if you've never heard of it before, let me introduce you to Canva.
It's totally a free online program (it has a subscription option with more features that I don't use) you can use to create all sorts of graphics, printables, headers, social media images, invitations, brochures, recipe cards, newsletters, etc.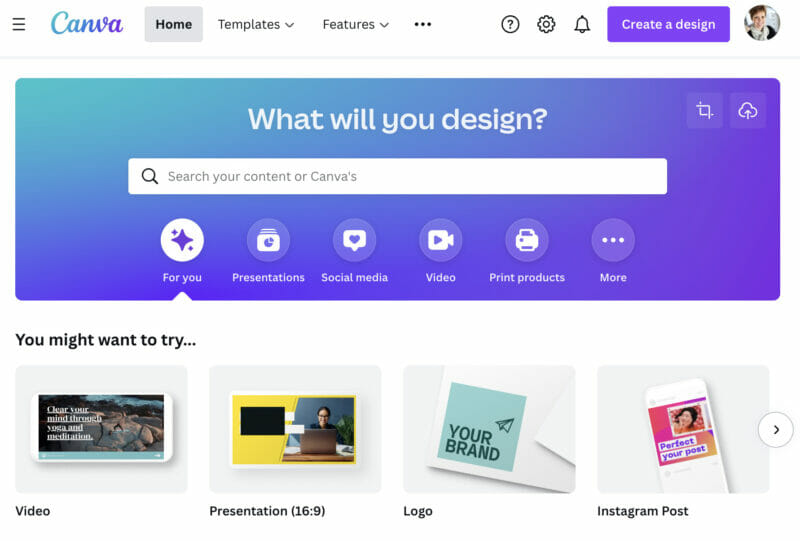 I use Canva ALL the time, and not just for my blog.
family Christmas cards
birthday invitations
baby announcements
teacher appreciation gifts
handouts for church
tags for birthday gifts or other treats
I've gotten better at utilizing the different features over the years (there's a bit of a learning curve) but it's totally free — so if you're interested, just play around with it for a bit. I'm sure you can Google "Canva Tutorials" for help getting started.
Canva also made ordering our New Year's cards extremely easy this past year as I could print directly from Canva to our local FedEx location (and pick them up THE NEXT DAY!)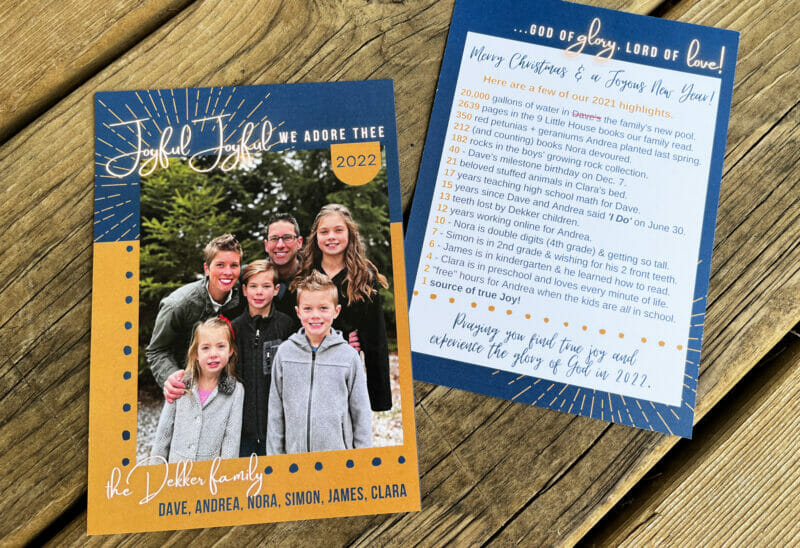 FAVORITE RECIPE = Monster Cookies
Our family recently enjoyed "Moster Cookie Cookie Monsters" for dessert on the patio… YUM!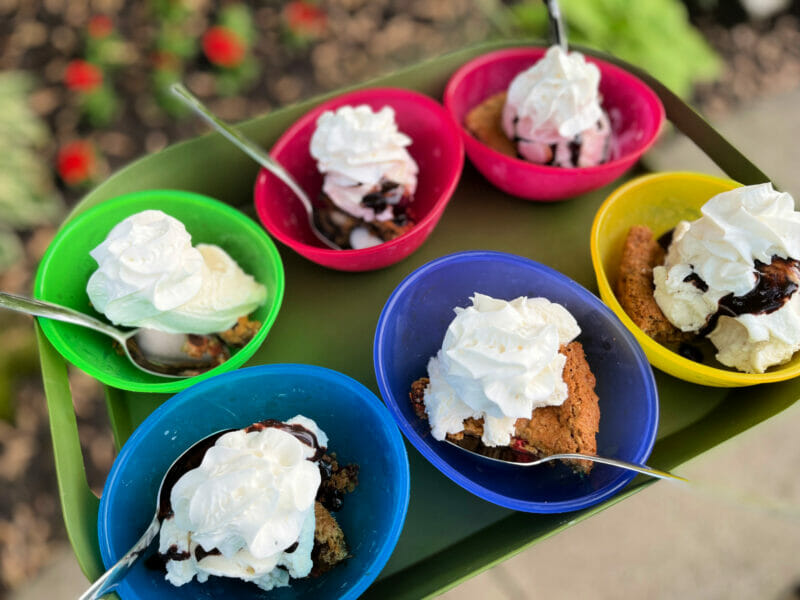 In case you aren't familiar with a "cookie monster", it's basically a warm cookie, fresh from the oven, topped with an ice-cream sundae (vanilla ice cream, chocolate syrup, whipped cream, etc.).
I made our Cookie Monsters with Monster Cookie dough… in full disclosure, they were "cookie bars" because bars are so much easier than individual cookies.
Our Monster Cookie Cookie Monsters were a huge hit and might just make our summer dessert rotation a few more times!
GET THE RECIPE: Easy Cookie Bars (lots of variations).
FAVORITE QUOTE
"The only place SUCCESS comes before WORK is in the dictionary." ~ Vince Lombardi
Dave has this quote on a poster in his classroom and it was recently featured in one of our family devotionals.
The boys know who Vince Lombardi is (they are big on sports trivia lately) so we all chatted about this quote for a while last week.
It's a good reminder to us all (children and adults) that any amount of success in any area of life requires lots and lots of hard work!
Here's the accompanying Bible passage for that day's devotional — it's one I personally keep on the magnet board behind my computer desk.
"Let us not become weary in doing good, for at the proper time we will reap a harvest if we do not give up." ~ Galatians 6:9
FAVORITE ARCHIVED POST (my first post!)
This month marks the 12th anniversary of my blog/website.
Yes, TWELVE!
It's crazy to think back to how different my life was back then (not to mention how different the online world was).
Dave and I were living in our first little ranch house, no kids yet, I was focused on growing my in-home organizing business… and on a whim, I decided to create a website and blog that I would update with tips (just for my organizing clients, of course).
I had little idea how to navigate the online world, social media wasn't really a "thing" yet, we certainly didn't have a fancy camera phone, and I don't even think we had the internet at home yet!
One of my very first blog posts was about my closet.
At the time, I had an entire closet to myself and it was so organized… now, 12 years later, I'm still organized, but I only have a fraction of the clothing (and a better camera 😂)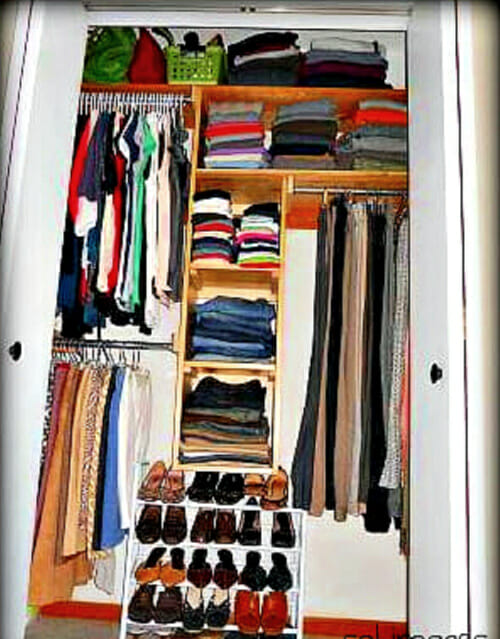 While it can be embarrassing to look back and see bad photography, out-of-character writing, and SO many clothes, it's proof of all the progress I've made over the years.
It's also a good reminder that being "organized" really isn't the same as "simplifying". I'm still just as passionate about keeping things neat and organized… but it's so much easier to do when we have less stuff and live more simply.
---
That's all for me this month. 😆
If you're interested, you can scroll through ALL my Favorite Things posts HERE!
And… join my email community, friends!
There is no spam, no sales pitch, no funnel… you may unsubscribe whenever.
It's just fun and valuable content to help you create a simpler, more intentional home and life for you and your family.