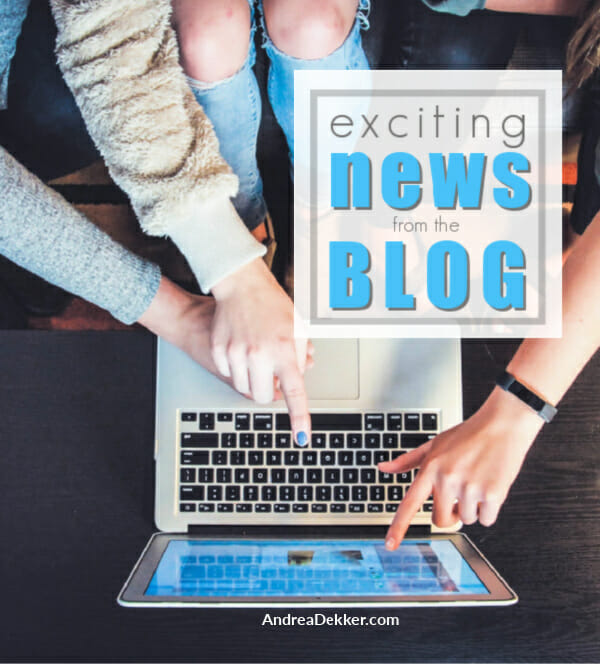 We're still in the first month of a NEW DECADE, and I can't help but reflect back on how much my life has changed since 2010.
I went from using a flip phone with no internet at home (seriously) to now running a business completely from my smartphone and home computer.
I went from long curly hair to super short hair.
I went from living in a cute little starter house to buying and renovating almost every square inch of our farmhouse.
I went from being a newly-married entrepreneur, working full-time while trying to start up a side hustle, to being a stay-at-home mother of 4, earning an income while my children sleep!
Yup… just a few changes!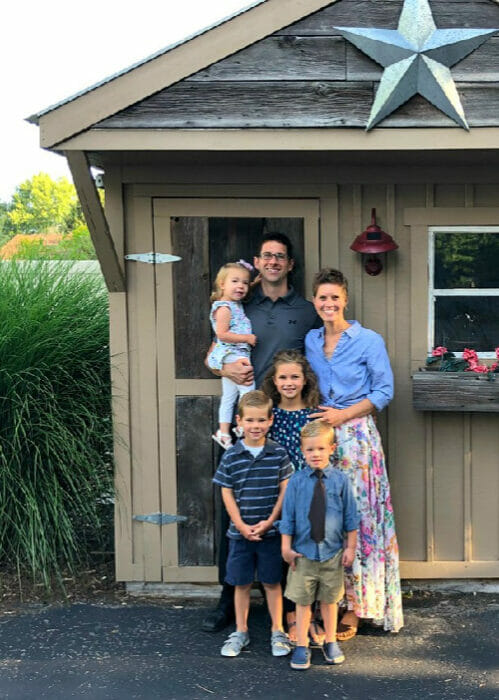 One thing that has NOT changed is my commitment to simplify every aspect of life… for my own family, AND for yours.
If you're reading this today, it's most likely because, at some point over the last 10 years, you made a choice to simplify your life, streamline your schedule, and create more time for the people, things, and activities that bring you joy.
Maybe you were looking for simple-living tips to save your sanity, maybe you wanted more family-friendly recipes, or maybe you needed a little extra clutter-busting motivation.
Whatever the reason, you somehow "found" my online home… and I'm THRILLED you chose to share part of your simple-living journey with me!
As I look ahead to a new decade, I'm excited to share even more simple-living tips and inspiration with you…
BUT… I plan to share this information in a slightly different way.
Instead of publishing a new blog post every single weekday, and sharing quick tips and family updates on social media, I plan to send the MAJORITY of all my communications via email — directly to my subscribers.
What Does This Mean for YOU?
It means that if you still want to hear from me every weekday, you'll need to enter your email address in that little box below.
Super simple… I know!
.
NOTE: if you're reading this via email — you'll want to click here to subscribe.
Now that we've got that out of the way, let me answer some of the questions you might have!
UPDATE: So many more questions keep coming in — I've answered many of them in this post.
WHY the sudden change?
Honestly, I've had this blog post drafted since July! I've thought about publishing it SOOO many times, but I kept pushing it back and pushing it back… so for me, it's not a sudden change at all!
Over the last 8-10 months, I've felt the pull to SIMPLIFY my business life, and I've made much progress so far.
I quit all but one of my Virtual Assistant jobs.
I've said "no" to almost every request for giveaways and sponsored posts.
I shut down another website I ran a few years ago.
I streamlined my social media quite a bit.
I implemented new strategies to help me better manage my time.
But, I feel I need to do more.
.
No really… WHY are you doing this?
The internet is a MUCH different place than it was when I signed up for my very first free Blogger blog (back in 2007!) It's a lot busier and "noisier" now, and I don't love it like I did way back then.
By connecting with you through email, I can eliminate a significant amount of the extra noise from social media, advertising, Search Engine Optimization, photos, videos, comments, etc.
With email, it's just you, me, the email, and exactly what I want to share with you that day. No distractions, no busyness, no extra noise.
Honestly, I feel this will offer an improved reader-experience for you too!
.
What will happen to the blog?
NOTHING!
The blog will stay right where it is for the foreseeable future. I have no plans to move it anywhere.
And… I will still publish new content each week (just not every single weekday as I do now).
I'm actually working on a totally NEW blog design that I'm super excited to share with you in a couple of months!
The new design and layout will better-highlight archived posts and make all my past content more easily accessible for you!
And speaking of "archived posts", I am slowly working my way through hundreds of my previous posts, updating them with better images, new information, more relevant links, printable recipe cards, videos, and more — all in attempts to make my website more useful for YOU!
Those of you on my email list will get the first sneak-peeks at my new website, as well as quick links to all the archived posts I'm working diligently to update — so yeah, you should definitely subscribe!
.
What about social media?
I will still be somewhat active on Facebook and Instagram (at least for now) — but I don't plan to spend nearly as much time on social media.
I have nothing against social media, and from a business standpoint, this is probably a really bad decision. However, I don't enjoy it right now, and the amount of time and effort required to keep it going just isn't ideal for my life — so it won't be a priority for me these next few months.
So far, I've been stubborn and have refused to "pay to play" on social media. As a result, the new algorithms seem to hide my content from those of you who actually like and follow me — making email seem like a better, more direct, less time-consuming alternative once again.
Also, as my children get older, I don't plan to share as much about them on the live blog or on social media — instead, I'll reserve the majority of my family updates and photos for email subscribers.
.
What if we already subscribe to your blog?
Those of you who signed up for the 20-Day Simplify Your Life Challenge are NOT on my regular list… so after the challenge, you will not receive future emails from me (unless you choose to sign up for my regular email list.)
If you currently subscribe to my blog via the old Feedburner subscription, you will still want to join the new email list because I plan to turn the Feedburner subscription off in another couple of weeks. There's a chance I will be able to transfer everything over, but your best bet is just to re-subscribe.
And if you subscribe via some sort of Feed Reader, you'll also want to get on the new email list as Feed Readers won't show you when I update old content (which is where I'll be focusing more of my efforts moving forward).
.
What will you do instead?
Honestly, nothing!
I'm not taking on any new jobs, and as I've mentioned above, I actually quit most of my Virtual Assistant jobs too.
Moving forward, I do hope to use some of my "extra time" to focus on long-term projects.
I have 2 eBooks "in the works" right now, and have been begged by so many of you to start a Podcast (something I'm currently learning more about)!
I also launched a FREE 20-Day Simple Living Challenge earlier this month (join the challenge here) and I'd love to offer more e-courses and workshops like this too. I've thoroughly enjoyed connecting with the nearly 2000 of you who are working your way through my challenge — it's all via email with no distractions or extra "noise" and the feedback I'm getting is amazing!
.
When will your email arrive?
My current plan is to send out some sort of email each weekday morning (shortly after 6 am EST).
Sometimes, my emails will be longer and link back to my blog for additional information.
Other days, I might send out a free weekly menu plan or a handful of quick tips.
Sprinkled throughout the emails, I plan to share links to my favorite products, cool resources I've come across, updates on my personal life… and of course, cute pictures of the kids!
The emails will be worth your time — I promise!
.
When will the changes take effect?
Essentially… right now!
However, it will be a gradual process because you know change is difficult for me! 🙂
I'll start sending emails out this week already, but I still have several blog posts in my queue, so I'll blog more regularly over the next couple of weeks. Then I plan to gradually taper off to sharing just 2 or 3 new posts a week on the live blog.
But remember, I still plan to share all sorts of fantastic tips, ideas, motivation, and inspiration to help you simplify your home and life via daily emails sent directly to you (well, only if you subscribe).
As an added bonus, all email subscribers will have exclusive access to a variety of FREE printable checklists, calendars, menu planners, and more (I'll be rolling out a bunch of new freebies in 2020)!
Consider this my thank-you gift to you for being such loyal readers!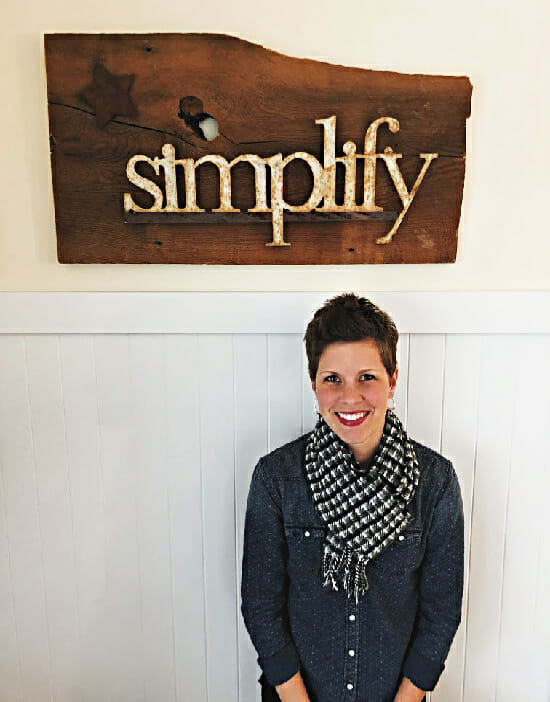 I know this decision might seem crazy to some. However, I've thought about it for MONTHS, talked over the pros and cons with Dave at least 7,832 times, sought the counsel of a few blogger friends who have taken big jumps like this, and tweaked the wording in this post more times than I can count.
In light of my life-long commitment to simplify my own life, I feel I'm making the best choice for me, for now.
I can't imagine I will look back on my life and wish I had worked more when my children were young… so I'm excited to spend fewer hours online while still connecting with so many of you each day (assuming you get on my email list!)
.
I am grateful for all the experiences I've had these past 10 years and I'm excited to see what the next 10 years have in store!
Thank you for sharing at least part of the last decade with me. I wish you the best in 2020, and beyond!