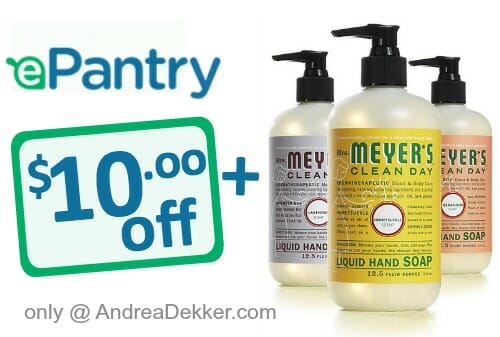 Anyone who has read my blog for more than a couple of weeks knows how much I detest leaving my house to "go shopping". I do it for groceries, clothing that I absolutely must try on, and an occasional gift that I can't find online — but that's about it.
I buy everything else online, from the comfort of my home, after children are sleeping, when I can think clearly and make sure I remember everything I'm supposed to buy!
Another thing I really don't like is doing anything manually that I could automate. I'm always looking for products and services that allow me to automate any part of my daily, weekly, and/or monthly routine, because in my opinion, "automatic" = "simpler".
I've already shared how we automate almost ALL of our finances — from the auto-deposit on our paychecks and the monthly auto-transfer to our Roth IRAs, to the utility bills that are automatically charged to our credit card and the credit card that is automatically deducted from our checking account.
I also automate many of my Amazon.com purchases with Subscribe and Save (things like diapers, wipes, snacks and baking supplies) so I never forget, never run out, and never need to make another trip back to the store. I just open my front door and bring the boxes inside.
Online shopping and automated systems have definitely helped to simplify my busy life in many MANY ways — saving me boatloads of time, energy, stress, hassle, and even money (there are SO many deals online these days!)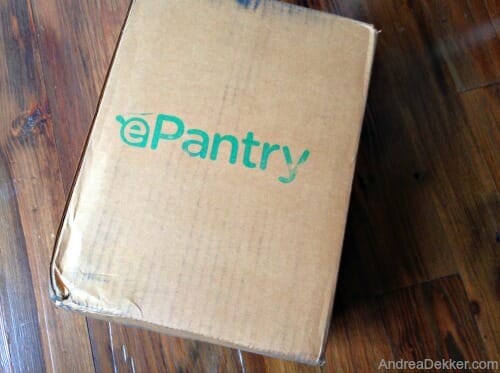 Knowing my preference for online shopping and automated systems, it's no huge surprise that I was immediately drawn to ePantry.com — an online company providing super fast and automated home deliveries of hundreds of different cleaning products, paper products, toiletries, and other personal items.
ePantry.com has no membership fees, no contracts or long-term commitments, free shipping, free return shipping, and a no-hassle return policy that is 10 times easier than any store I've ever worked with.
They offer a huge variety of natural and organic brands as well as everyday brands we've all come to know and love. Oh, and they have AMAZING customer service (seriously, top notch).

So… How Does ePantry.com Work?
Once you create your FREE ePantry.com account, you'll be asked a few questions about the number of people in your home, how many bathrooms you have, what types of brands you like, etc. etc. After those questions, ePantry.com "magically" comes up with a product list that they think would best fit your needs.

Of course, you can add and remove products as you like — they have so many brands and types of cleaning product and personal care product to choose from!
Once you have your "shopping cart" loaded up, you simply authorize the payment… and in a couple of days, the items arrive at your door step.
This is just an example of one of my recent orders.
HOWEVER, it doesn't stop there!
The super cool thing about ePantry.com is that based on your current order, they will predict what products you'll need in future months — and then set up a schedule of shipments to keep you fully stocked up on toilet paper, paper towels, hand soap, body wash, dish soap, household cleaners, laundry detergent, razors, lotion, and more!
For example, my most recent shipment included hand soap (among other things). And based on the number of bathrooms and people in our house and the number of times we wash our hands each day, ePantry.com estimates that we'll need a hand soap refill in 2 months — and yes, they are smart enough to send a REFILL instead of 3 more bottles of hand soap (thus saving me money and saving on packaging).
I know it's hard to see, but this is what they are suggesting for my next shipment on Dec. 15.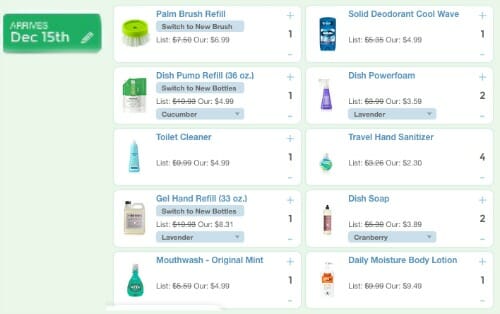 But don't worry, you have FULL control over all future orders and ePantry.com will send you an email or text message one week before your next shipment is scheduled to go out so you can review your cart, remove items, add items, push the shipment back 2 weeks, or simply cancel the entire order.
You are NEVER locked into anything and you can always "unsubscribe" from any products you're no longer interested in!
Are the Prices Comparable to the Store?
I realize this is probably the #1 concern for most of you — it was for me too. I'm all about convenience and saving tons of time and energy by ordering items online. However, I'm not going to pay 2 or 3 times the price.
If you are currently playing "the drugstore game" and pairing multiple coupons with sale prices, rebates, in-store rewards, cash-back Apps, etc. then yes, ePantry.com is going to be more expensive for you.
However, if you are like the rest of us who are just trying to find a pretty good deal on the brands and products we've learned to trust and love, then ePantry.com will be VERY comparable, possibly even cheaper, than the prices you'll find at your local supermarket (especially once I tell you about the fabulous deal they are offering my readers!)
.
For a limited time, ePantry.com is offering MY readers a couple really fabulous deals…
$10 off your purchase + a FREE Mrs. Meyer's hand soap!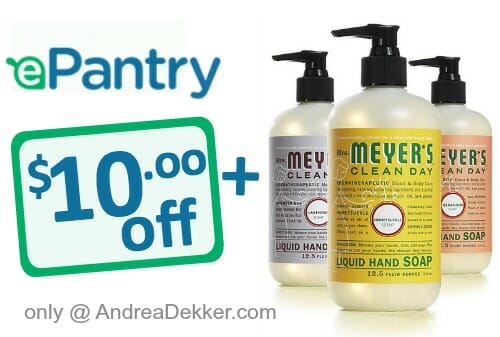 Here's How to Get the Deal:
Step 1: Create your ePantry.com account via this link (the $10 credit and free hand soap will automaticlaly show up in your shopping cart)

Step 2: Add items to your shopping cart (there is a $20 minimum order AFTER the free soap and $10 credit is applied)

Step 3: Check out and wait for your goodies to arrive (with FREE shipping!)
IMPORTANT: This offer is only available through my blog until 3pm EST, 10/27/14!
.
I'm a big fan of ePantry.com and I'm so excited to be able to share them with you today (along with the fun freebies!)
I hope you're able to find a couple deals for yourself (or maybe a gift for a friend), score a free hand soap, and enjoy the ease and simplicity of shopping from your home when it's convenient for YOU!
What's your favorite thing about online shopping?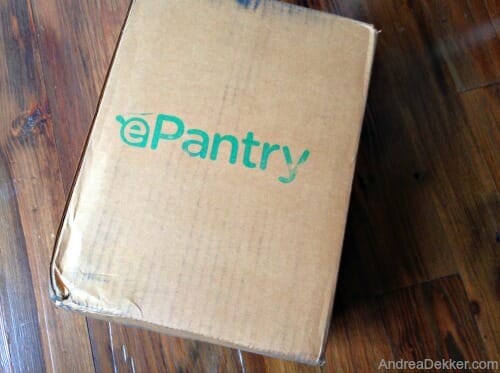 note: The links in this post are referral links. Read my disclosure policy here.