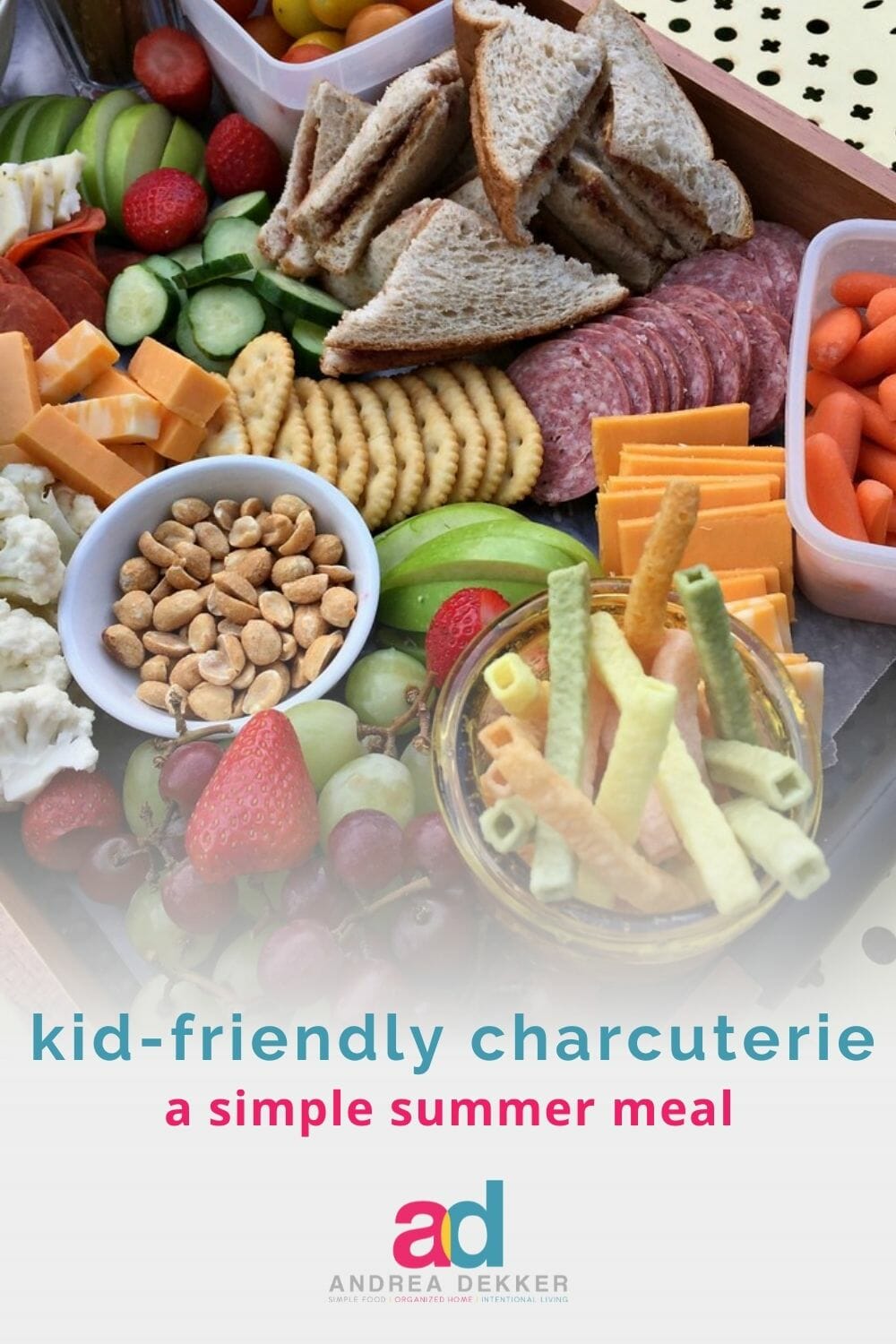 Whip up a simple kid-friendly charcuterie board and enjoy minimal cleanup and less time in the kitchen — perfect for relaxing summer days (or whenever you need a quick meal everyone will love).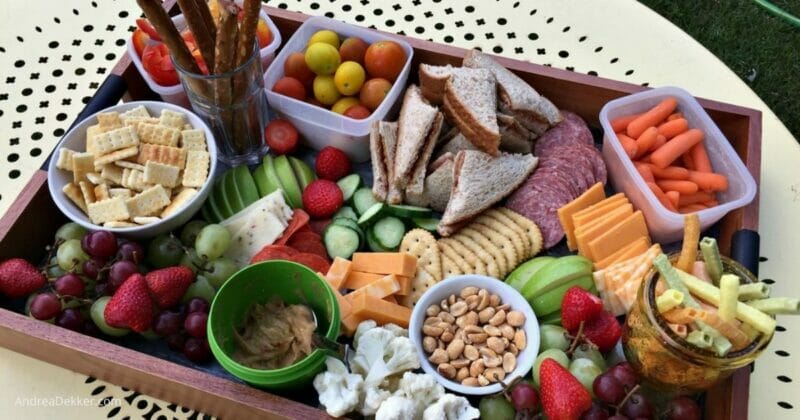 Over the past 10 summers, we've invested much time, energy, and money into our outdoor spaces — landscaping, multiple decks, a patio and basketball court area, fire pit, play structure, trampoline, pool, outbuilding, furniture, more landscaping, etc.
Throughout it all, we've kept our main goals in mind — enjoying the simple sweetness of summer days at home with our family, as well as hosting and entertaining a variety of friends, family, and neighbors during the warmer months (we prefer entertaining outdoor versus indoor).
We've successfully ticked off almost all our landscaping projects to date… and for the most part, we are thrilled with how everything turned out.
We're not finished with the pool area yet — but here are a few pictures of the yard.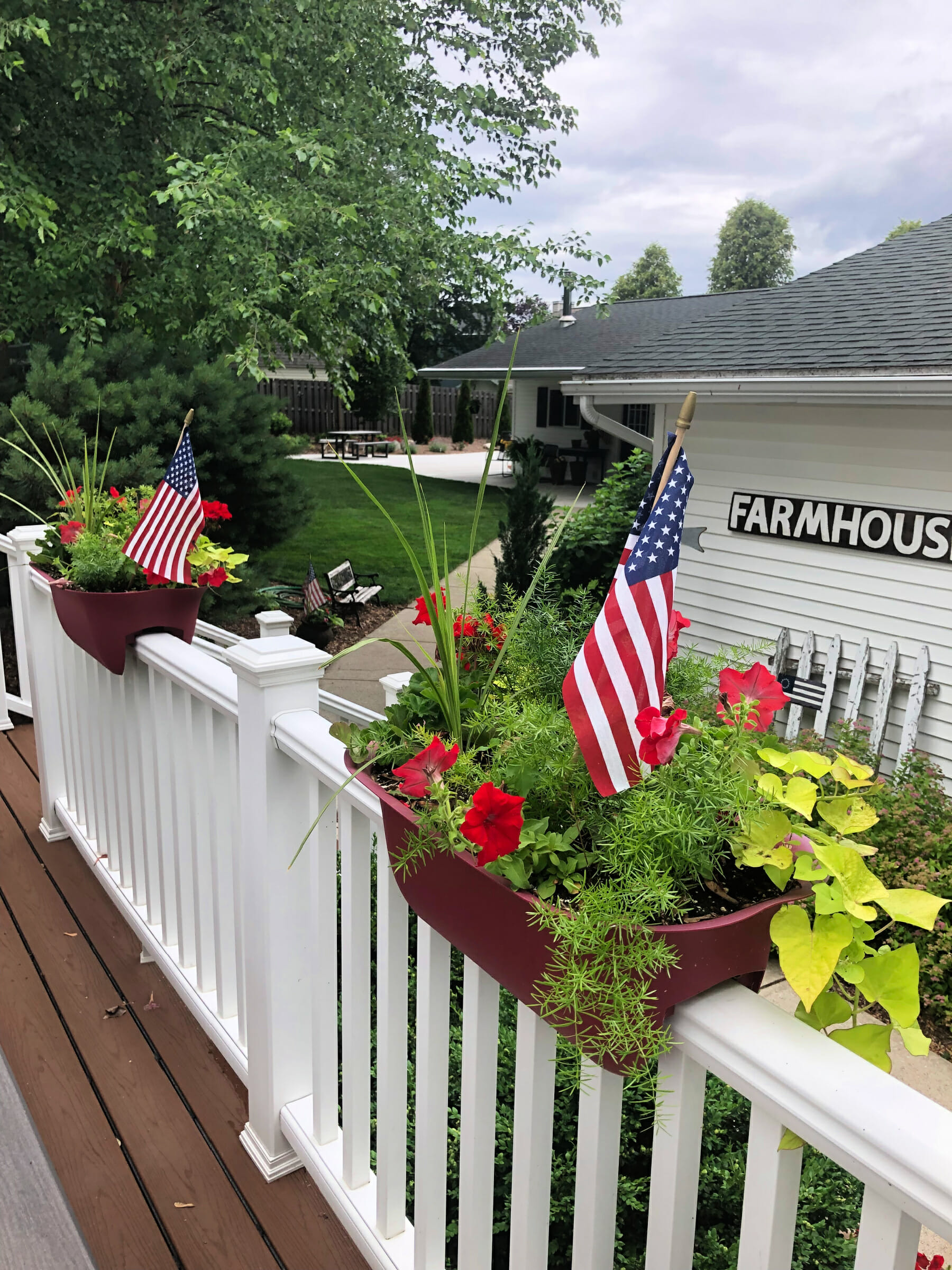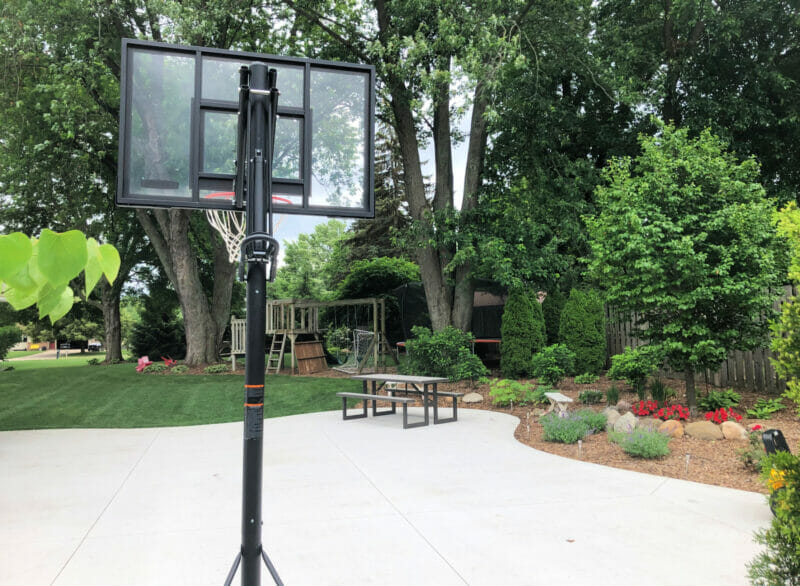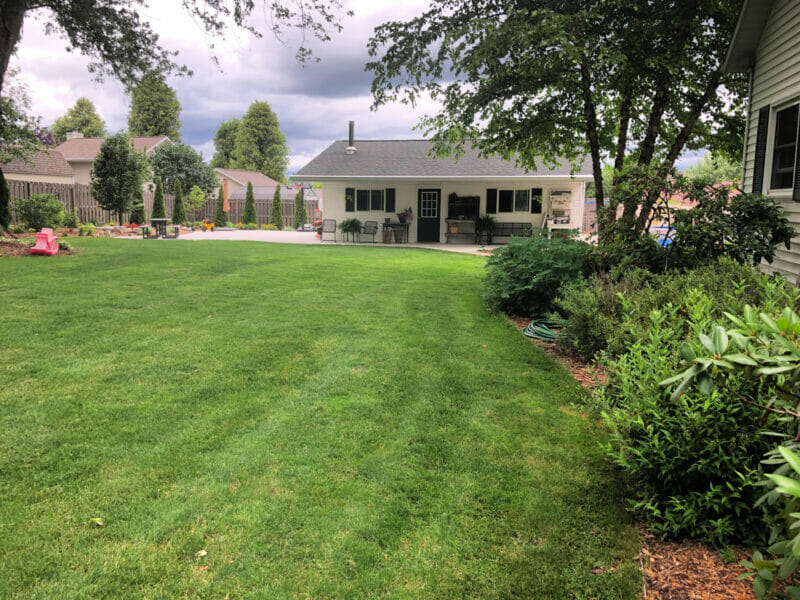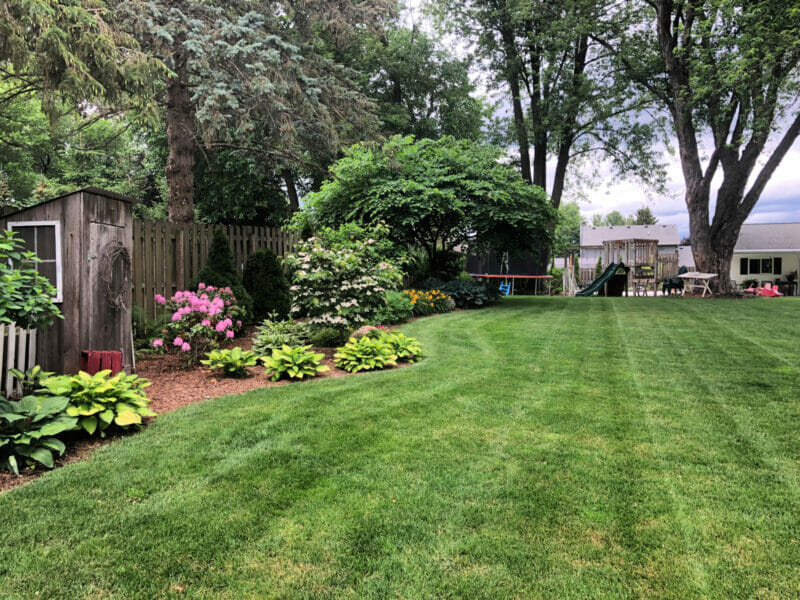 Needless to say, we spend A LOT of time outside!
And when we're outside, it's REALLY hard to get the kids back inside for meals (especially when they're swimming).
As a result, our summer routine has been to eat both lunch and dinner outside almost every day.
I often plan a slow-cooker meal or something grilled for dinner (both require much less time in the kitchen).
For lunch, we enjoy what our kids call "meat and cheese", but what the more sophisticated Pinterest world calls "a Charcuterie Board" (pronounced shär KŌŌ derē).
What's a Charcuterie Board?
Basically, it's a really fancy (and old) term for a big tray or platter of meats, cheeses, nuts, fruits, veggies, crackers, dips, spreads, pickles, etc.
You can literally put almost anything you can eat with your hands on a charcuterie board and call it a meal!
Of course, it's kinda fun to create a pretty presentation, but I can speak from experience that the food tastes just as good without a fancy tray.
Examples of Charcuterie Board Foods
I try to include a variety of flavors and textures for each of the different categories below — but that's not necessarily what I have in my pantry, so (as always) just use whatever you can scrounge up!
Meats:
Salami, prosciutto, or other deli meat (rolled up with toothpicks if you want to be fancy)
Sliced summer sausage
Sliced or cubed pepperoni
Beef jerky sticks
Sushi (if you're really fancy — we are not!)
Cheeses:
Sliced cheeses
Cubed cheeses
Hard cheeses
Spreadable cheeses
String cheese or other cheese sticks
Mini Baby Bell cheeses
Fruits:
Grapes (these are SO simple)
Cherries
Whole berries
Apple and pear slices (dip in Sprite to keep them from turning brown)
Pomegranate seeds
Dried fruit — craisins, raisins, apricots, dates, etc.
NOTE: super juicy fruits like melons, stone fruits, and pineapples don't work well — also, I never include bananas.
Veggies:
Cherry tomatoes
Baby carrots and sugar snap peas
Sliced cucumbers and peppers
Any other raw veggie you like, cut into bite-size chunks
Pickles (or any pickled veggie)
Olives
Crackers, Nuts, Seeds, Bread:
Wheat Thins, Ritz, Saltines, Club, or any crackers you have
Tortilla chips
Pretzels (we love the long rods)
Pub mixes (like Chex Mix)
Veggie Straws, Goldfish, Cheese-Its
Crusty bread or breadsticks
Small sandwich chunks — depending on how hungry we are
Mixed nuts
Pistachios
Sunflower and pumpkin seeds
Dips:
Hummus or ranch for the veggies
Fruit dip or yogurt for the fruit
Guacamole and salsa for chips and crackers
Jams and jellies to spread on crackers
Spinach, artichoke, and cheese spread for bread and crackers
Other:
Anything else your family enjoys that is easy to eat with your hands!
How I Assemble Our Charcuterie Boards
I use a big wooden tray I found from a thrift store years ago and line it with wax paper. Then I pile it high with whatever foods I have cut up and ready to go in the fridge and pantry and carry the goods outside to my hungry tribe.
Sometimes we all eat directly from the tray. Other times I get a bit fancier with paper or plastic plates!
This tray is very similar to mine… and here's a link to more trays and cutting boards that should work well.
I try to section off the foods with smaller bowls, cups, or food storage containers — nothing super fancy, but it helps with presentation and it keeps the different types of food organized on the tray.
Since I usually keep a variety of fruits, veggies, meats, and cheeses cut up in the fridge (read more about that here), it only takes a few minutes for me to compile a big tray of favorites for a super simple summer meal or snack.
I let the kids pick and choose what they want to eat (friends and neighbors often stay to eat as well) and surprisingly enough, they usually keep munching away on the fruits and veggies until everything is gone!
This is all good in my book… but my favorite part of serving charcuterie board meals is that there's little to no clean-up afterward — just toss the wax paper and put a few spoons and knives in the dishwasher.
Then it's back to the pool we go!
Other Charcuterie Board Ideas
Breakfast: fruit, mini muffins, scones, pastries, donut holes, hard-boiled eggs, sausage balls, bacon-wrapped sausages
Dessert: mini cookies, mini cupcakes, fudge, chocolate dipped pretzels and marshmallows, chocolate dipped fruit, biscotti, etc. etc.
After School Snack: I often make a smaller board for the kids when they get home from school — I include fewer options and smaller quantities, but it's still a hit.
Movie Theater: a variety of popcorn, peanuts, and candies — great for at-home movie nights.
Holiday: all foods of a certain color (red, white, and blue or red and green, or red, white, and pink) — this could also work for a sports theme too.
There are so many fun and creative ways you can use charcuterie boards to simplify meal prep during the summer months… and all year long!
These kid-friendly charcuterie boards are some of our family's favorite simple meals (especially poolside in the summer!)