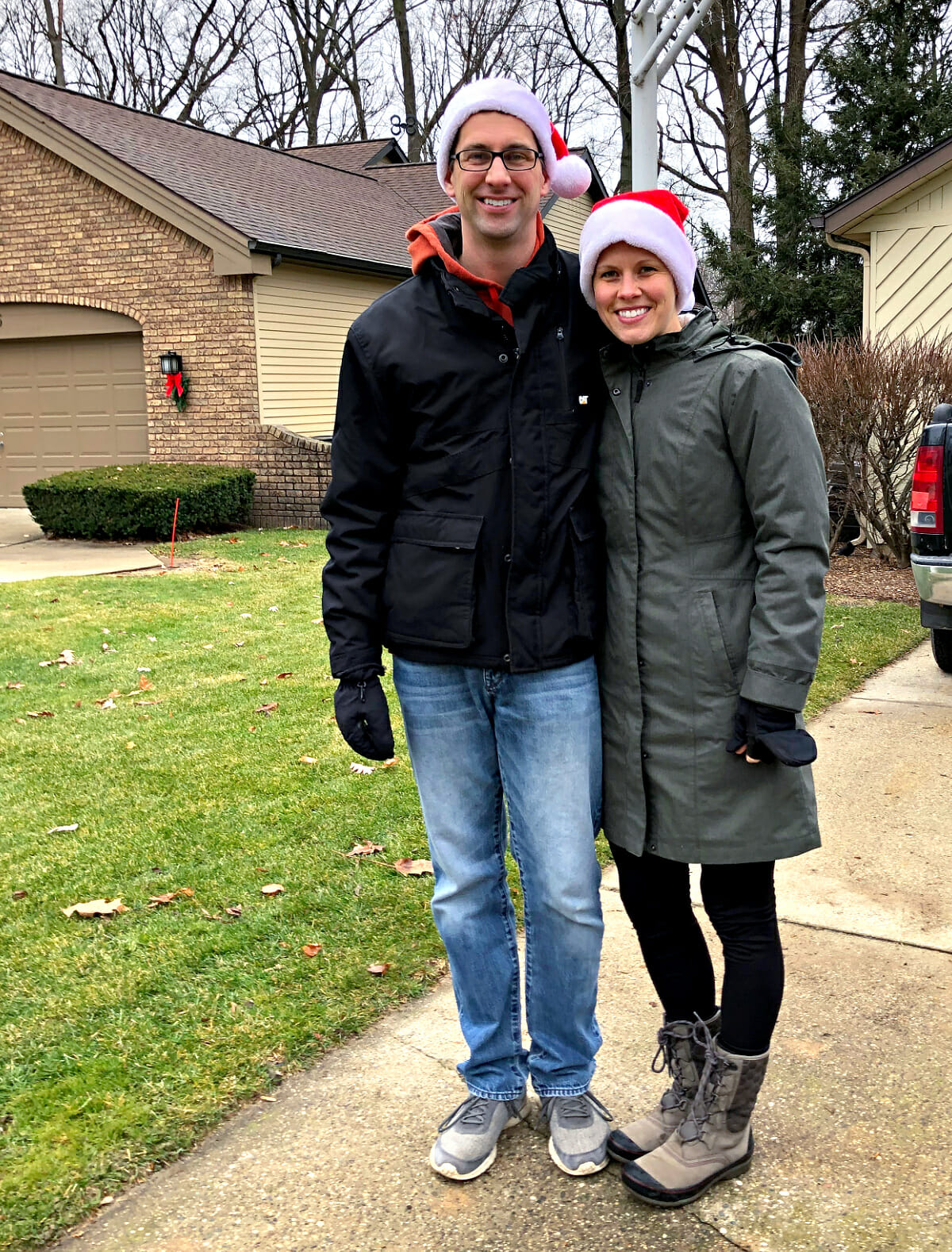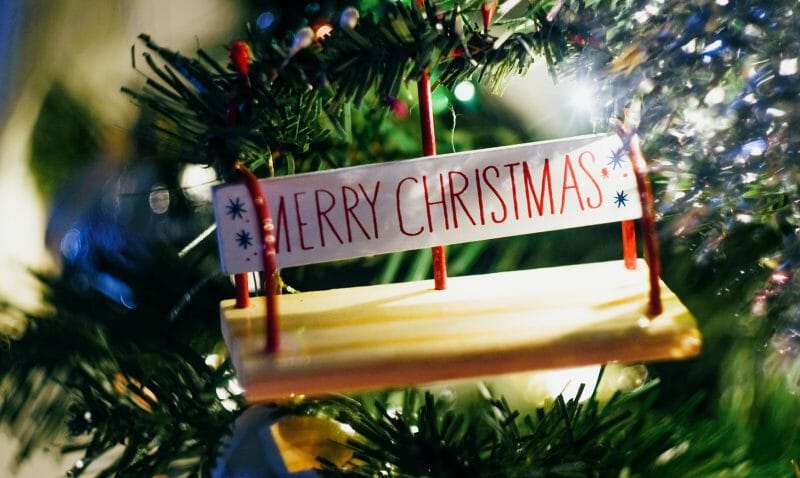 We're officially in the homestretch of 2020… what a year it has been!
I appreciate your loyal readership, comments, emails, and words of encouragement so much!
Truly, many of you feel like dear friends… even though we've never actually met "in real life".
As we look ahead to another New Year, another "fresh start", I want to take a moment to share our family's Christmas greetings with you.
---
Our 2020 Christmas Card:
I've had this idea for our 2020 Christmas card tucked in the back of my brain for years, so it was fun to finally see it in print!
The picture on the right, from 2010, was the exact picture I used for our 2010 Christmas card — sent out the week we officially moved into our new farmhouse!
My, how times have changed!
Here's the back of the card.
NOTE: each year, I design our Christmas cards (and birth announcements) through Canva and print them as postcards through Vista Print. They are SUPER inexpensive… and I simply buy my own envelopes!
---
A few Christmas Carols!
We recorded the kids singing a couple of songs for our church's virtual services. I thought it would be nice to share them with you as well.
If you need a smile today, their precious voices will certainly do the trick!
What can I give Him, poor as I am?
If I were a shepherd, I would bring a lamb.
If I were a wiseman, I would do my part.
But what can I give Him? Give Him my heart.
Silent night! Holy night!  
All is calm, all is bright, round yon virgin, mother and child! 
Holy infant, so tender and mild, sleep in heavenly peace!  
Sleep in heavenly peace!
---
In keeping with tradition, I'll be away from the online world for the next couple of weeks, starting tomorrow — but I'm excited to share a bunch of new content with you NEXT YEAR!
Have a very Merry Christmas!