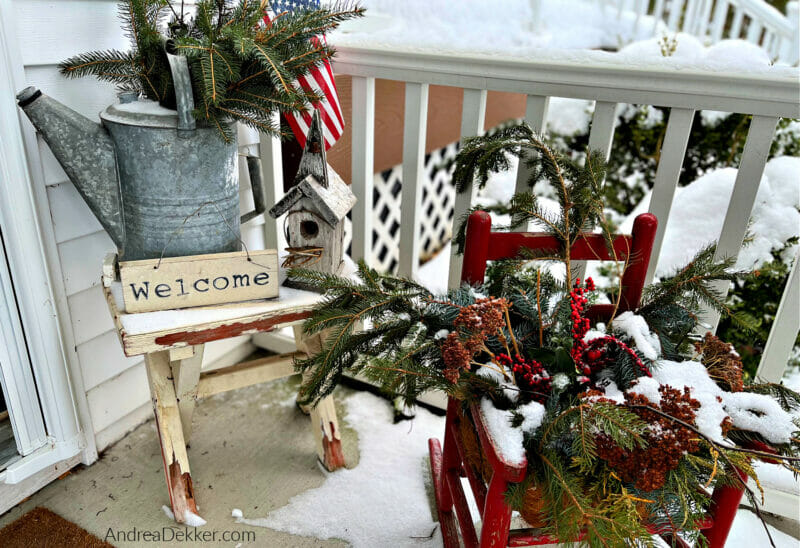 We're one month into the New Year already and I'm loving these slower days of winter.
They say summer is for "lazy days" but I'm convinced winter days feel "lazier" for me.
I get to bed earlier because it's dark earlier, I don't have any yard work to do, and we rarely ever do house projects in the winter. So (as you'll read more about below) I have a little extra time to myself these days, and I don't hate it!
Also, after 3 years of long floppy hair for Simon and a year for James, they finally let me cut it off (I may have bribed them with football cards) and it looks so good!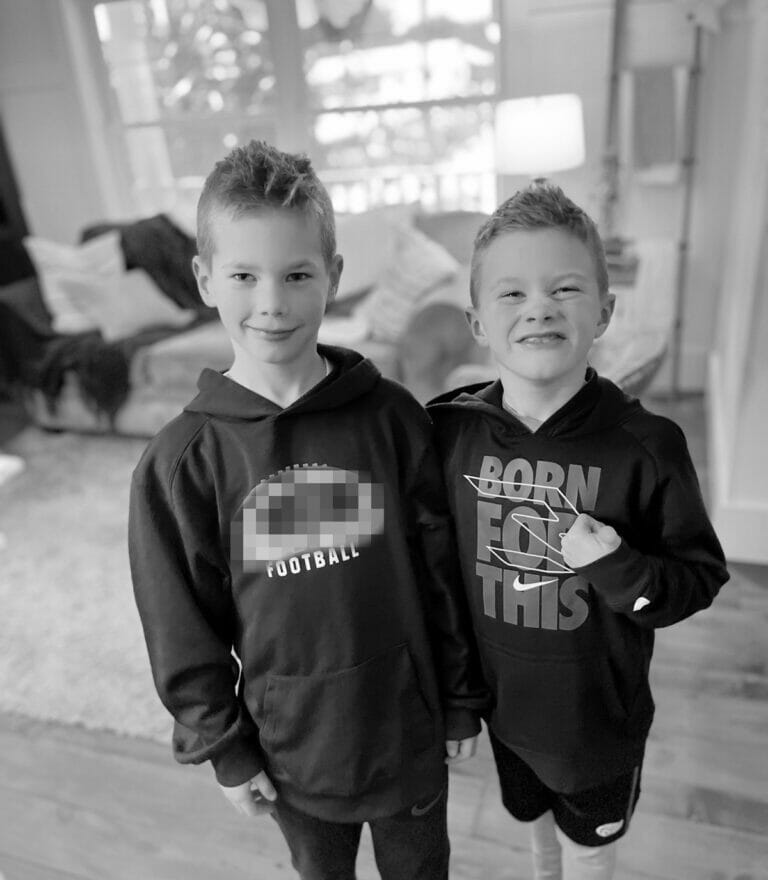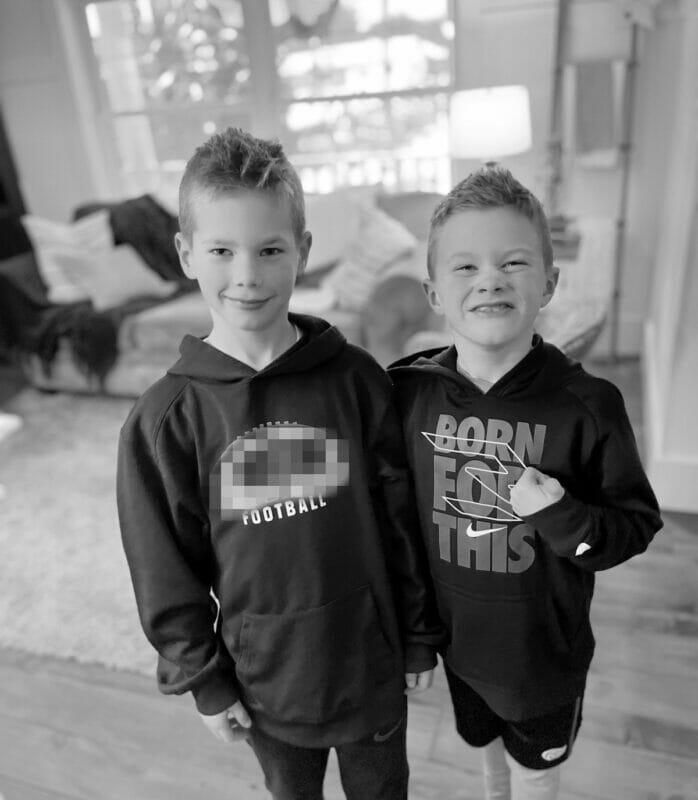 ---
FAVORITE MOMENT = Lunch with Dave
Due to the fact that Dave teaches in a different school system than our kids, our schedules don't always sync up perfectly.
Sometimes this is annoying (like when a break doesn't fall on the same day/week) but sometimes it's really fun (like when the kids have a half day and Dave doesn't).
A couple of weeks ago, we picked up Subway after the kids got home and enjoyed a fun lunch with Dave in his classroom. The kids thought it was very fun and gawked at all the big high school kids!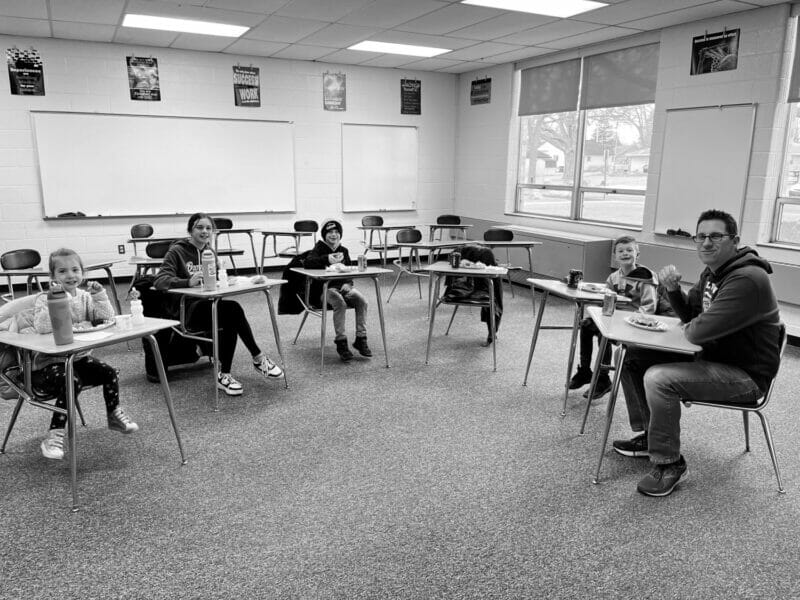 FAVORITE ROUTINE = Fun Fridays
The way my schedule worked out this year, I usually end up with some free time on Friday afternoons (and all 4 kids are in school on Fridays).
So, if I work hard to get all my housework, laundry, meal prep, church stuff, and online work done, then I usually spend a few hours on Friday doing whatever I want.
Last week, I went to a couple of different thrift stores and snagged several amazing bargains for our house, for the kids (some birthday gifts too), for myself, etc.
On other Fridays, I've tackled a mini home project (fun for me), baked while listening to a favorite book or podcast, watched a Netflix movie, or gone out to lunch with a friend.
I don't get this luxury every week, but at least a couple of Fridays every month have been "fun Fridays" and I'm enjoying them while they last!
I feel recharged and ready to go when everyone gets home for the weekend, we usually have a big meal for dinner (since I had extra time to cook) and it's been a great way to kick off the weekends this school year.
PAST FAVORITE = Every Mother Program
I first stumbled upon the Every Mother Program in the spring of 2020, when I was searching for a way to heal my Diastasis Recti — and I had to find a way to do it from home since everything was shut down.
I started with the free 7-day trial (it's now a 3-day trial), and was honestly flabbergasted by the immediate difference I noticed in my lower back pain (or lack thereof!)
After 1 week of doing the breathing exercises, my lower back pain was almost nonexistent. And after finishing the 12-week program, my abdominal separation was healed!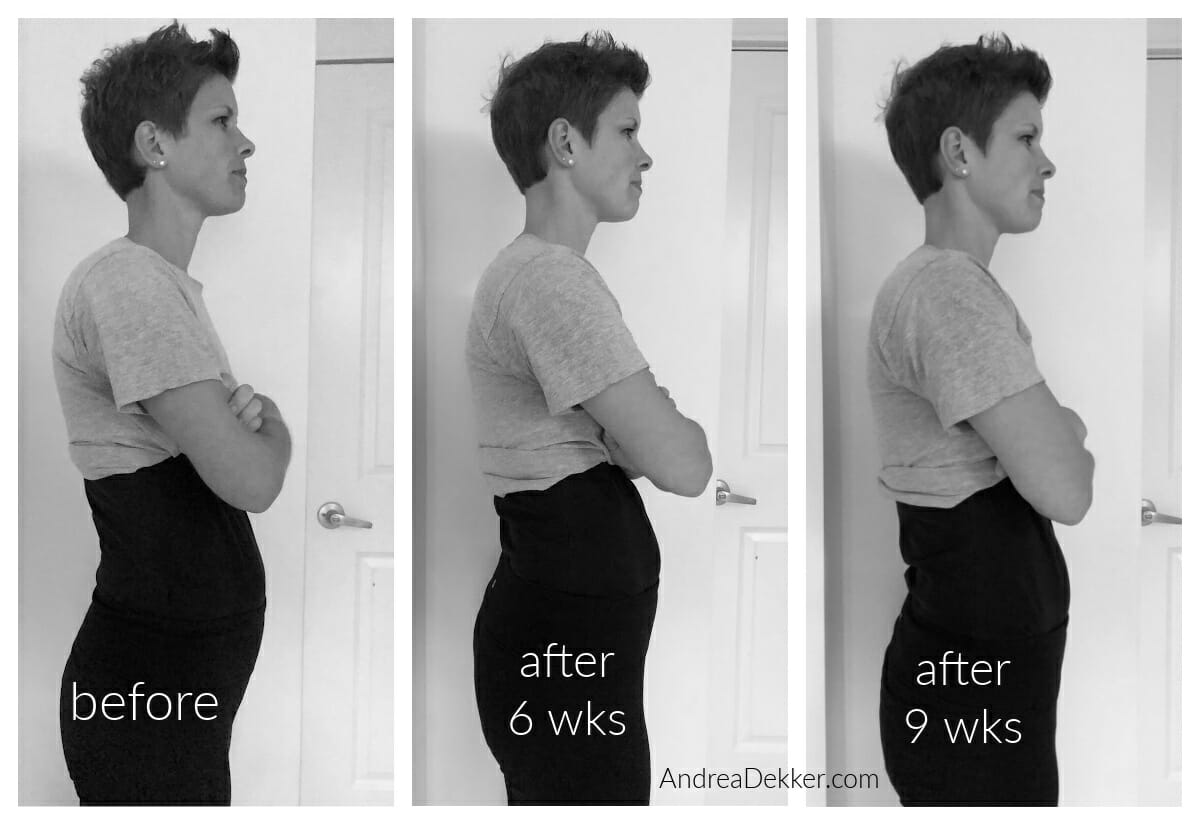 Since healing my Diastasis Recti in 2020, I have tried some of the other programs offered through my Every Mother subscription, and I'm currently gearing up to start the Pelvic Pain program as I've been having a bit of pain in my left hip/groin area (nothing major).
If you are struggling in any of the areas below, I'd highly encourage you to give the free trial a go (and feel free to reach out to the Every Mother customer service… they've been very helpful for me.)
---
FAVORITE HAIR TOOL = 3 Barrel Waver
The girls always request "wavy" hair, but I couldn't ever get it just how they wanted it to look with a crimper, flat iron, or curling iron.
So… I Googled "how to get wavy hair" and was shocked to see an actual hair tool specifically for waves (12 years of super short hair and I guess I stopped keeping up with hair trends).
I found a deal on the Conair 3 Barrel Hair Waver and all our wavy hair dreams have come true!
It heats up super fast and only takes a few minutes to do the girls' entire head of hair (5 minutes for Clara and 10 minutes for Nora's thick mane).
And the waves stay all day!
Clara's silky straight hair won't hold the wave overnight, but Nora's thick coarse hair easily holds the wave overnight and through the next day if she showers with a shower cap.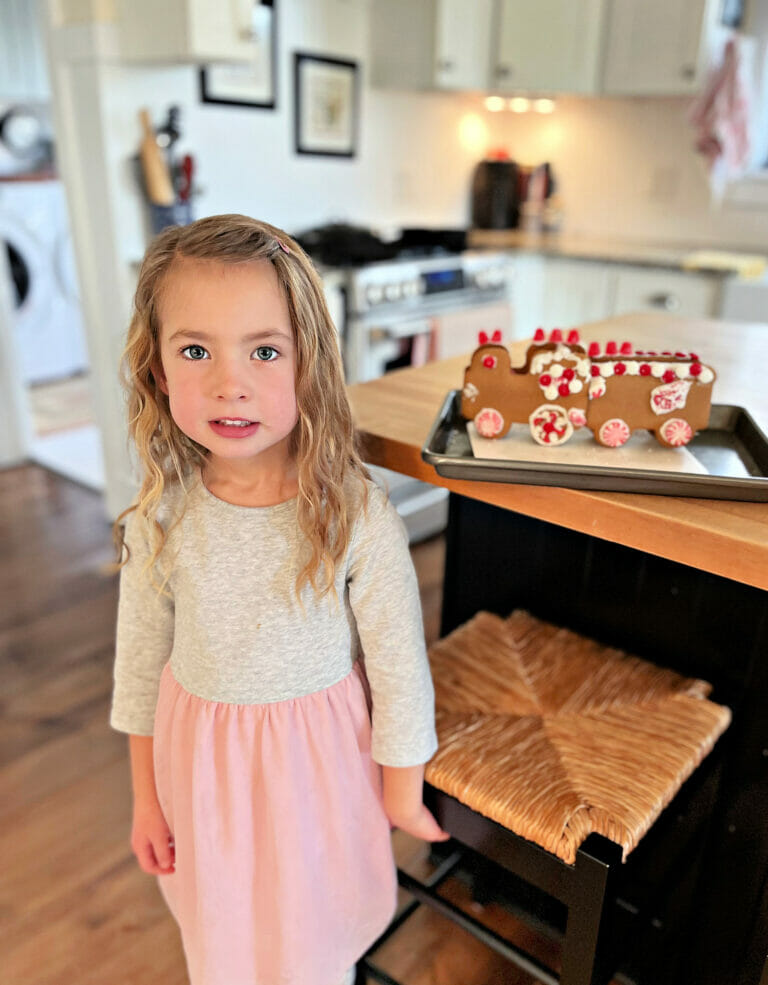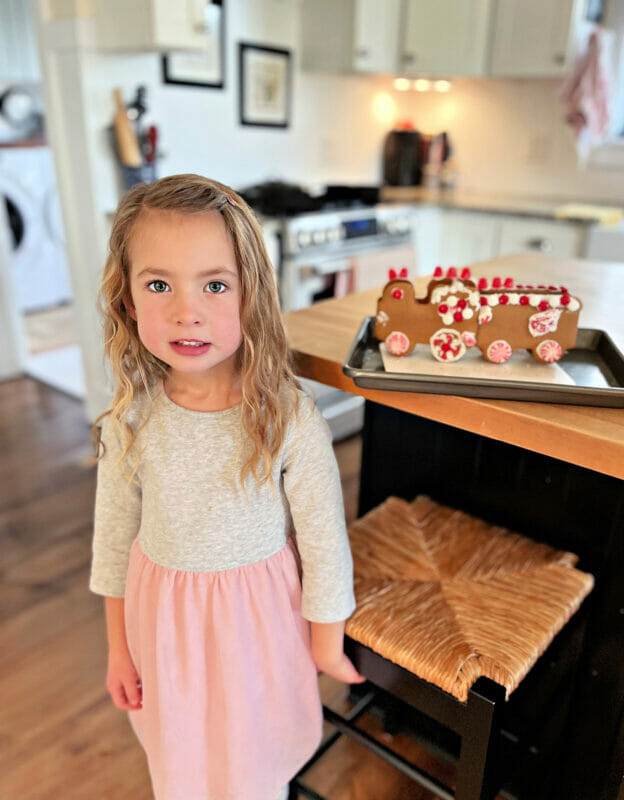 I thought I had more pictures of the girls' wavy hair… but apparently not. You can get a feel for what the 3 barrel waver does in Clara's bone-straight hair via the picture above. Nora's hair looks absolutely fantastic!
My hair is still a bit too short for this chunky of a wave, but I'm super excited for summer when I can hopefully do beachy waves.
---
FAVORITE BOOK = Home Ground Flour
I've had this book for more than 3 years now and I still refer back to it almost weekly.
There's so much information and so many really great recipes… it's a kitchen staple for sure!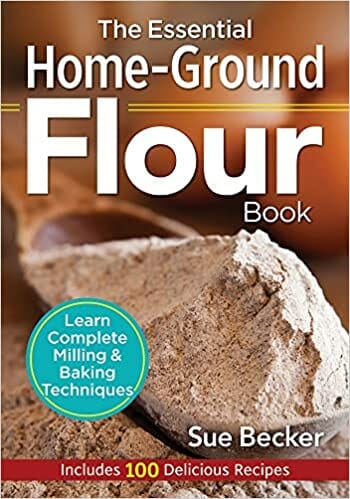 If you're interested in grinding your own grain (or just curious about the different types of flour available) you should give this book a read.
And if you or anyone in your family has issues with gluten, you might be surprised how many different gluten-free "flour alternatives" there are.
---
FAVORITE MEDIA = FB Marketplace
Most of you know I have a love-hate relationship with social media…
Thanks to The Newsfeed Eradicator extension on Chrome, I can no longer see my newsfeed for Facebook or Instagram (since 2020!) However, I keep my accounts open in case I need to find contact information for someone and because our kids' classroom teachers often send pictures and messages out through Facebook — so I can still get those.
I'm also semi-addicted to Facebook Marketplace (both buying and selling) and I can't use Marketplace unless I have a Facebook profile.
Just last week, the kids assembled all our Lego Duplo sets and I sold them (in 2 days) on Marketplace. We then used the money to buy a ping pong table and a double basketball arcade game for our outbuilding (both purchased from Marketplace).
We decluttered a bunch of toys we had outgrown and got 2 super fun new things that we'll hopefully get tons of use out of these next few years — win win!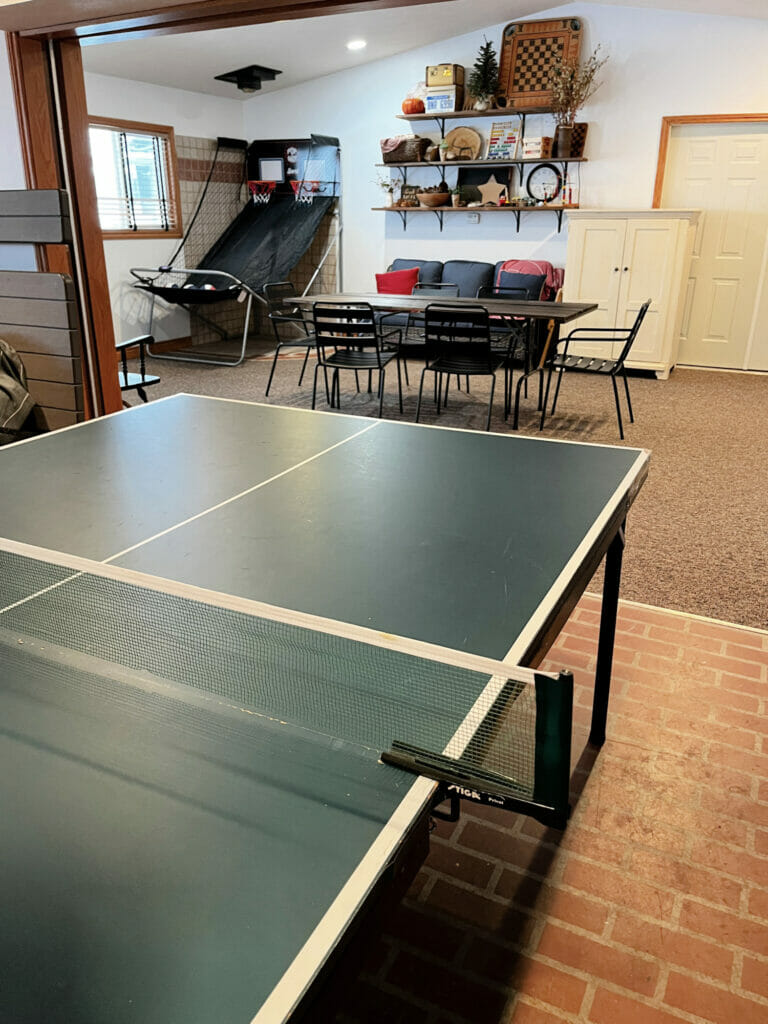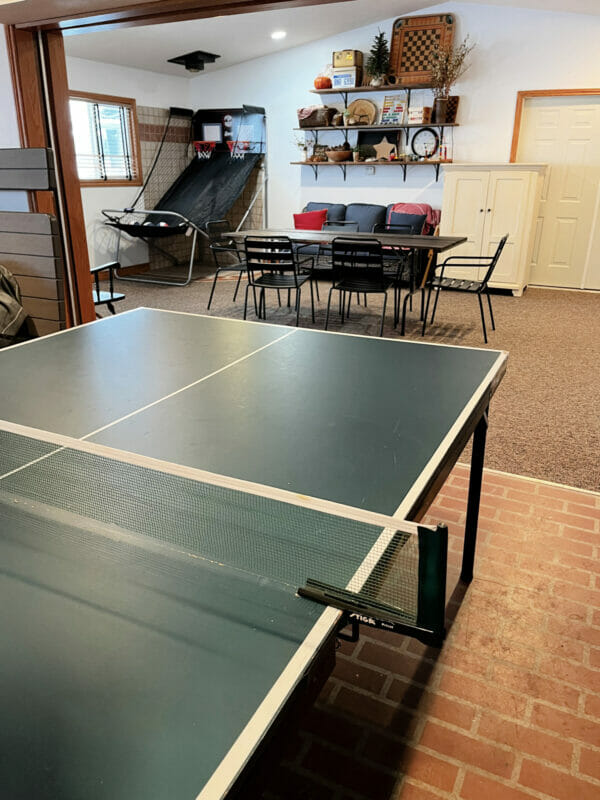 I also needed volleyball shoes for Nora (for only 8 weeks) and found some for $5 on Marketplace, just a few miles away.
It's crazy how quick and easy it is to buy and sell on Marketplace — especially when using Venmo for payment.
As someone who has always loved buying used, Marketplace is definitely one of my favorite things!
FAVORITE CLOTHING = Big and Tall Socks
I realize this is a strange "favorite thing" for me… but the socks are actually for Dave. However, they are one of MY favorite things because when I finally started buying Dave Big and Tall dress socks, he instantly stopped getting holes in the toes.
Dave wears a size 12 shoe, and technically "normal" men's socks are for size 9-12. I always joked that he must have super sharp toenails because his dress socks constantly had holes in the toes.
However, a simple switch to the Big and Tall socks (for shoe sizes 12-15) has prevented so many holes, and saved us lots of money on new socks. 🙂
These are the socks we really like. They seem to be good quality, come in a 6-pack, have a variety of different colors, and are fairly reasonably priced.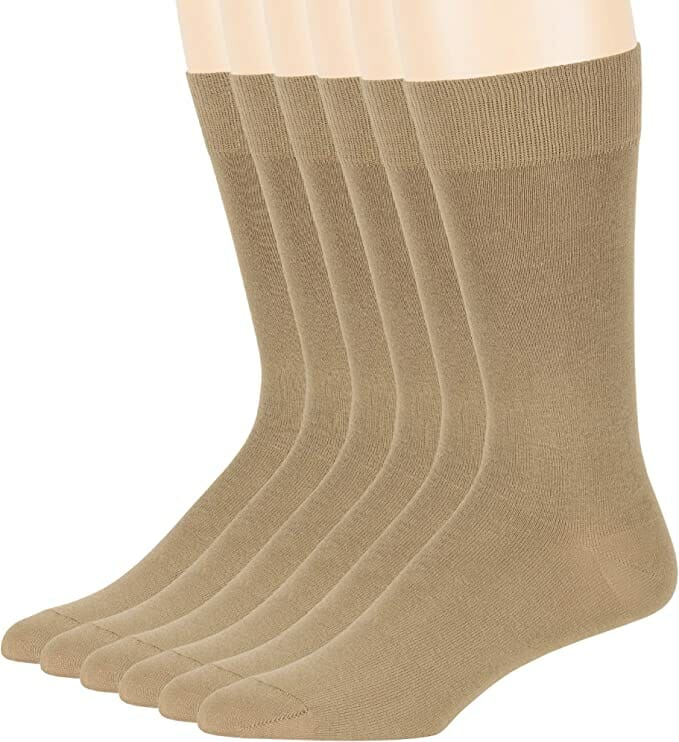 FAVORITE RECIPE = Personal Pan Pizzas
It's been years since I first shared our kids' favorite DIY personal pan pizzas — but it's still one of their top meal requests (especially on Saturdays when they are all home).
These days, I usually make my own pizza crusts, but store-bought crusts work wonderfully well too. It's just so fun to let everyone choose their own toppings and create their own individual "masterpieces".
FAVORITE ARCHIVED POST = A Mini No Spending Challenge
I usually try to implement a no-spending challenge for one month each year… and February is the shortest month, so it's a good month to try it!
I'm personally not doing it in February this year, but I have in the past, and it's always eye-opening to realize how quickly and easily we spend money on things that probably aren't 100% necessary.
You can make your own "rules" for your no-spending challenge (I obviously still pay our bills and buy groceries). The point is simply to be more intentional about how, where, and why you spend money each month.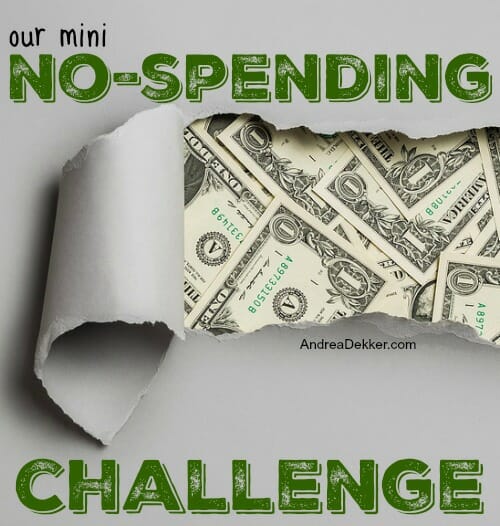 ---
That's it for me this month.
If you're interested, you can scroll through ALL my Favorite Things posts HERE!