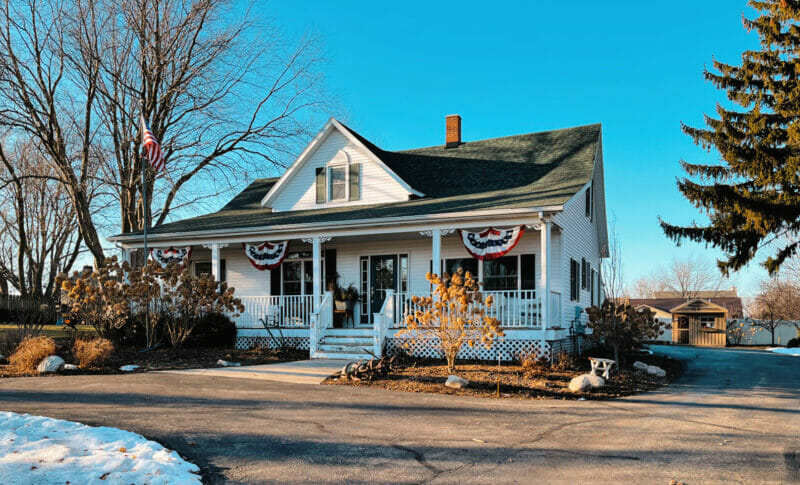 Last month was filled with games, books, snow forts, sledding, and celebrating Valentine's Day, the Super Bowl, and TwosDay. Oh, and I purchased seeds for our garden!!
Nora and I enjoyed a mother-daughter ice-skating party and the boys enjoyed their first flag football camp. Simon turns 8 later this week, and Clara is working really hard to stop sucking her thumb (she fell asleep with her hands between her legs the other day).
Seemingly all of our friends and family members traveled to warmer climates for various vacations over the past month… Dave and I just keep reminding ourselves that although his school schedule allows very little time off in the winter, we get to enjoy the entire summer at home (which is one of my favorite things!)
I'm sharing a few more favorites below!
---
FAVORITE MOMENT = Crimpy Braid Hair
From a very young age, Nora was "blessed" with Dave and my course, thick, wavy hair with lots of body. Of course, she complains about how "poofy" and "frizzy" her hair is, but I continually remind her how difficult it is to do Clara's hair, compared with her own hair.
Miss Clara has the silkiest, smoothest, bone-straight hair that doesn't hold a curl (or most hair clips) for more than an hour… and wouldn't you know that she regularly asks for "curly hair"!
So every few days, I braid Clara's hair after her evening shower so she can have "curly hair" the next morning. The braided-over-night method actually holds for most of the day.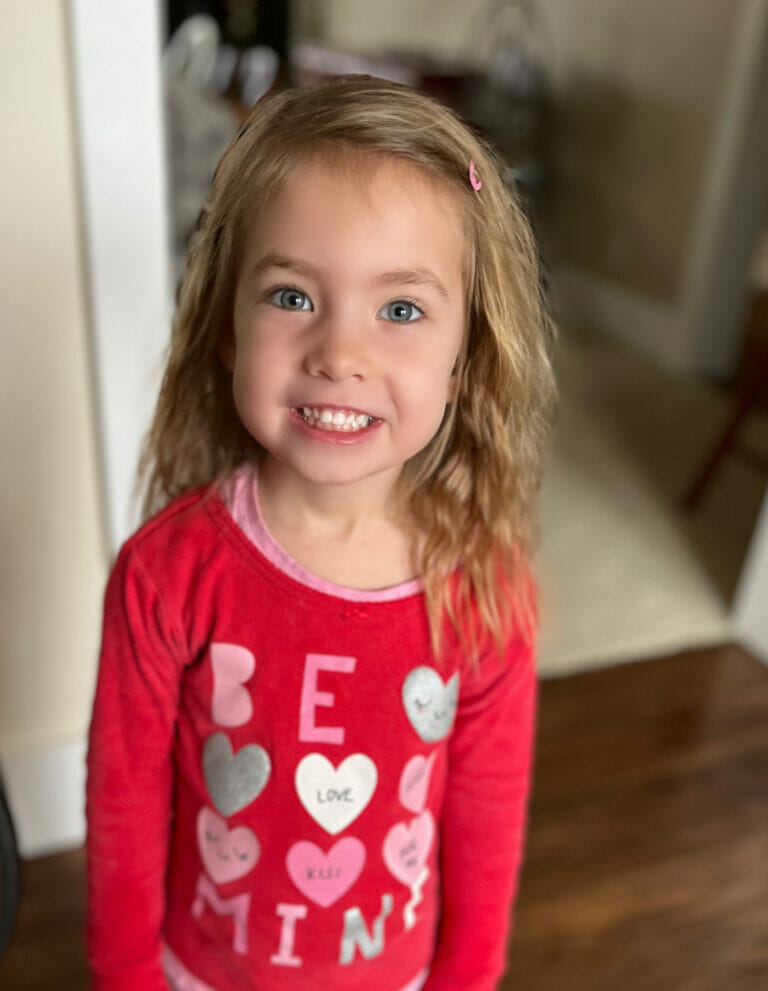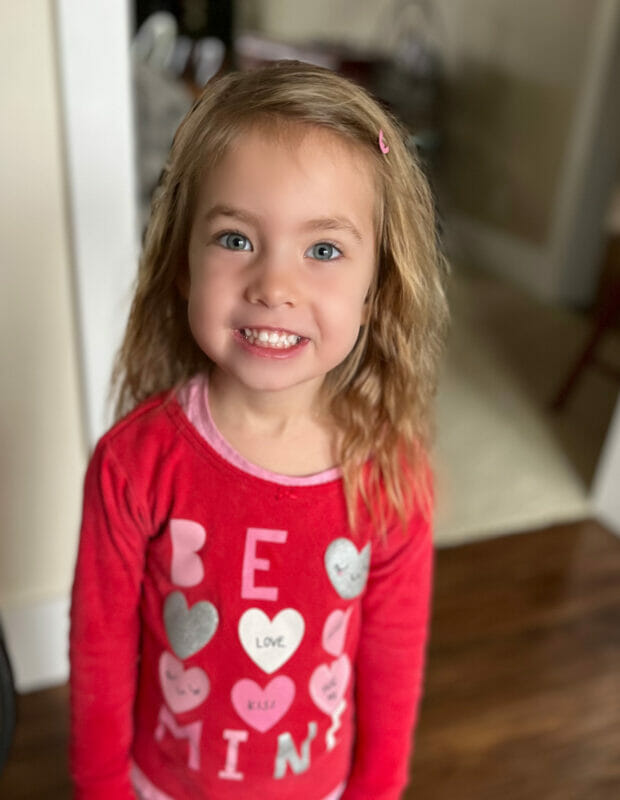 FAVORITE ROUTINE = Scrubbing the Sink
I know, this is lame — but I really, really love a nice clean kitchen sink!
I've read that kitchen sinks are one of the germiest places in the home (often worse than bathrooms!) and since our kitchen sink gets lots of use every day, I figure I should scrub it regularly.
The whole process only takes a few minutes at night (usually as I'm cleaning up the last meal of the day), and then it's bright sparkly white when I wake up every morning.
For years and years, I've used Soft Scrub to clean my porcelain sinks — it does such a great job at removing any black scratches or other scuff marks, in addition to cleaning all the general everyday messes.
I've had a hard time finding SoftScrub in stores this last year, so I've ordered it from Amazon with the handy subscribe and save discount!
PAST FAVORITE = Book Lamps
I've shared our kids' book lamps before, but I thought this might be a good time to re-share, since they are great for traveling and I know many people are traveling this time of year!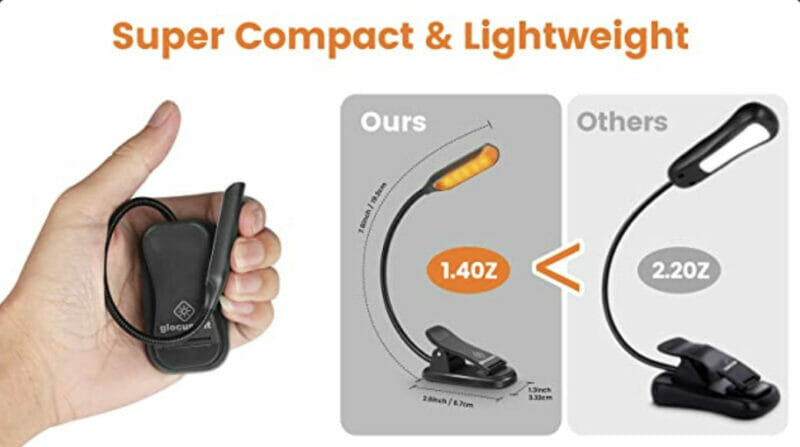 Per our family "tradition" we give our kids their own book lamp when they can read independently — which means they can then read by themselves in bed (a.k.a. stay up a little later).
James finally got his book lamp about a month ago and the boys are THRILLED to be able to read in bed for a bit each night.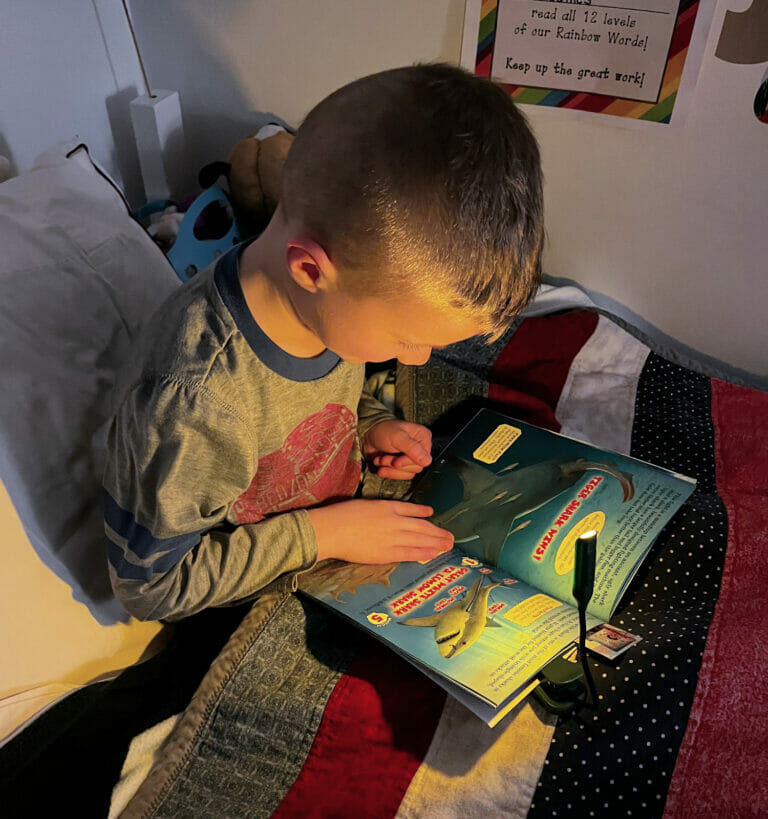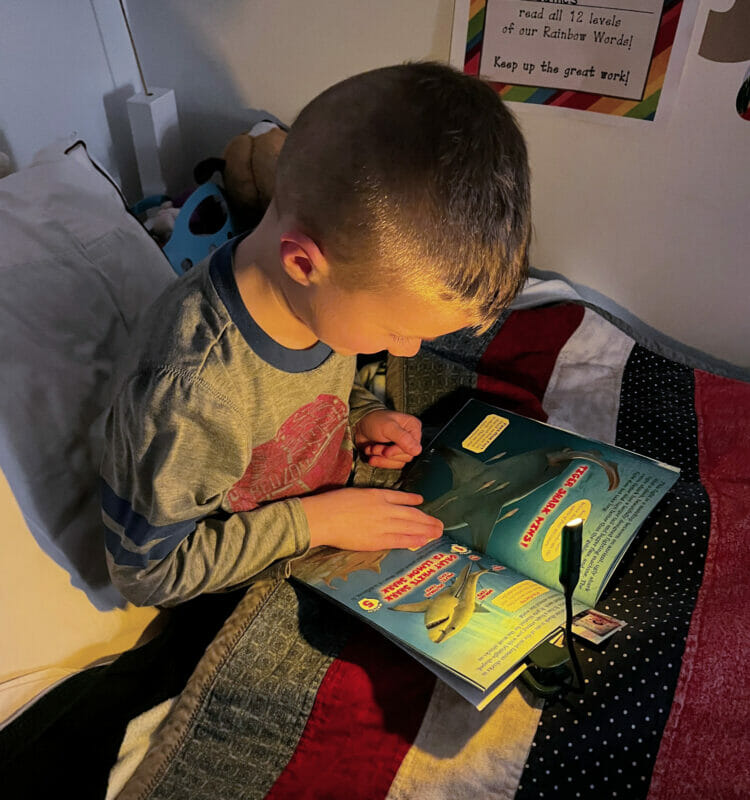 The main requirement I have for book lamps is that they are rechargeable (via a charging cord — no batteries) so the Glocusent lamp fits that criteria. I also like having color options so each child can have their own color.
And I wanted something with different brightness levels. I really like that the Glocusent lamp has 3 color modes settings (amber, soft, natural) with 3 different brightness for each setting. The kids use the amber setting at night (no blue light) so it's not too bright.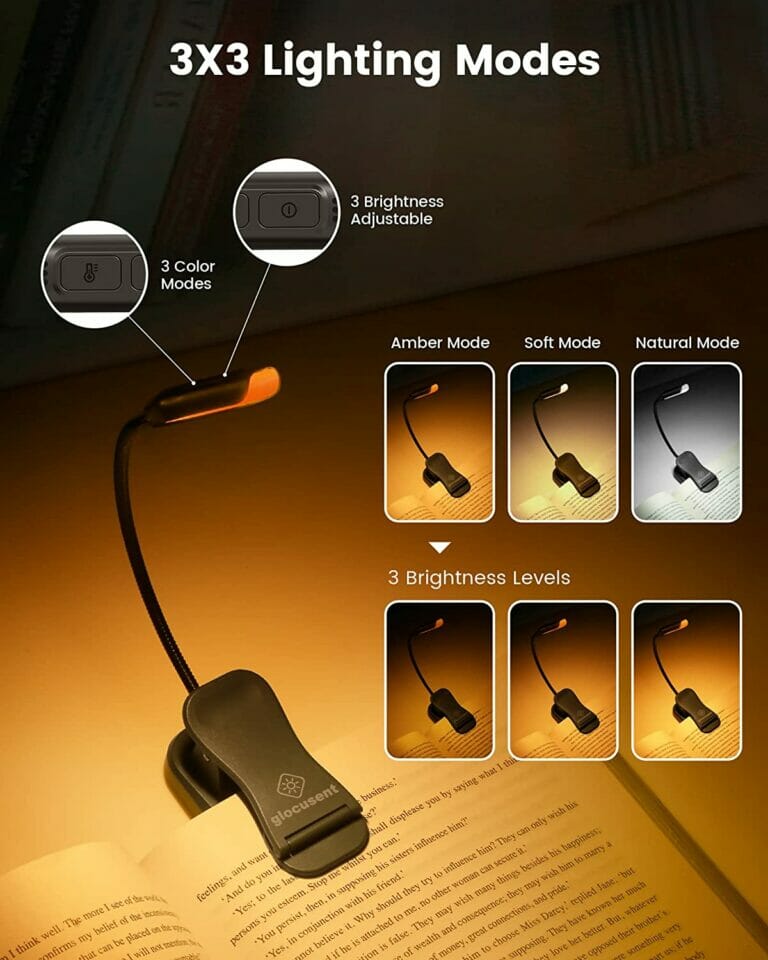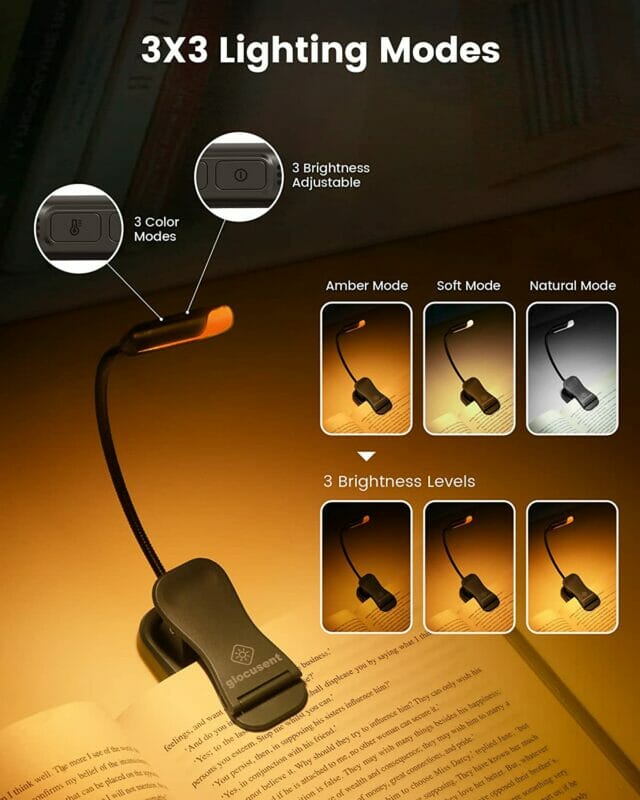 ---
FAVORITE COSMETIC = Wine Lip Tint
Back in 2012, my sister introduced me to CoverGirl Lip Stain… and I was instantly hooked. I shared my favorite colors on the blog and so many of you messaged me to let me know that you also loved the Lip Stain.
Well, about a year ago, I could no longer find the CG Lip Stain in any local stores or on Amazon (there are still a few on Amazon, but they are $20 or more!) so I started looking for another "lip stain".
I came across Aliver Lip Stain and ordered the 6-pack the same day. At only $12 for 6 different colors, I figured I couldn't go wrong! Plus, the sales page said the color would last for 24 hours.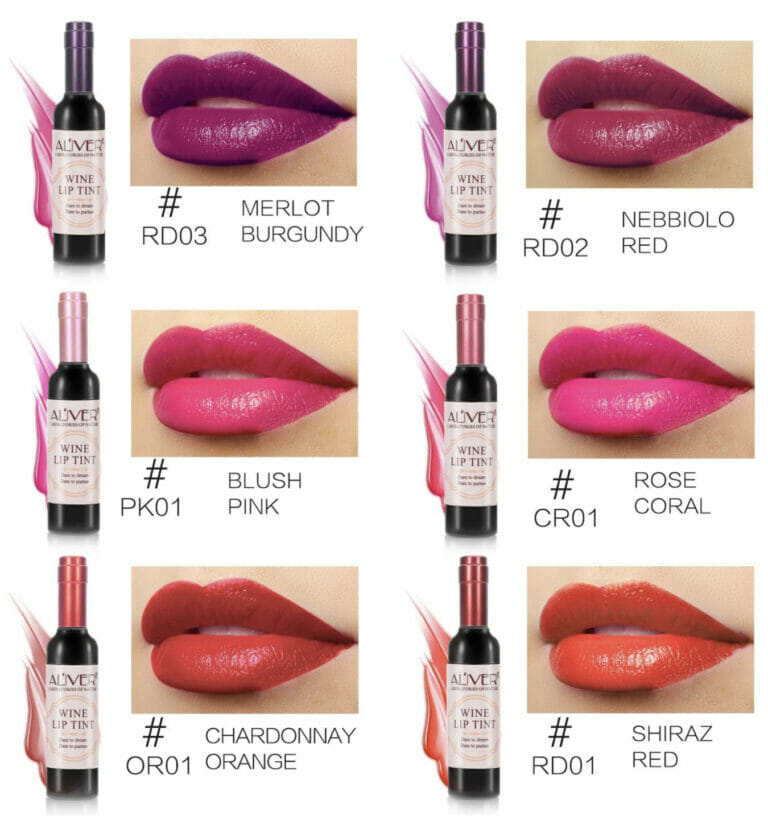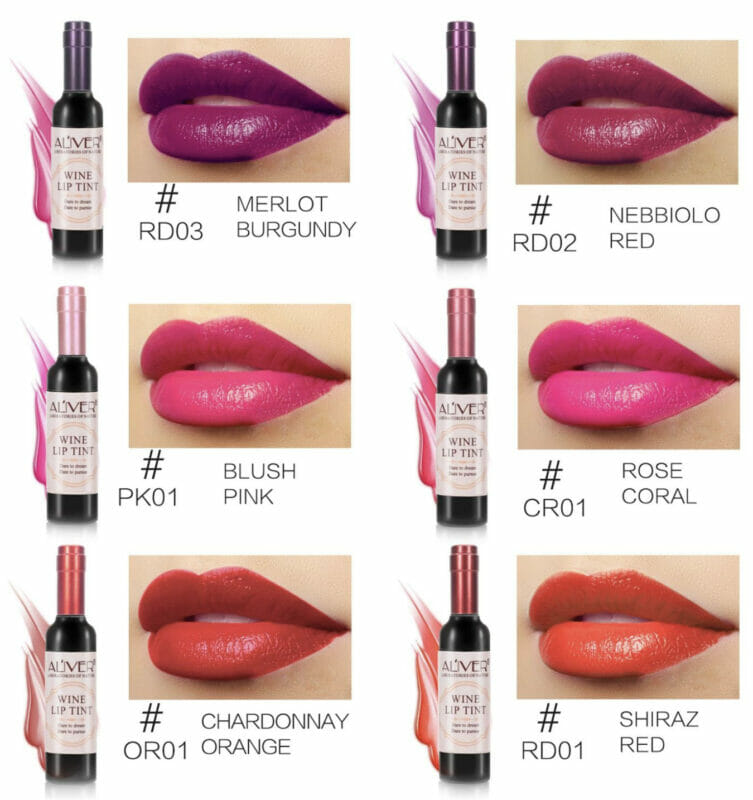 As you can see, the colors are VERY bold, but they can easily be toned down by blotting with a tissue after application.
And I can testify that the color really does last many many hours (I've never tried to keep it on for 24 though).
I don't like "dry" lips, so I always apply Vaseline or another lip balm/gloss over the lip stain. I can reapply lip balm and Vaseline throughout the day without affecting the color of the stain.
Oh, and aren't the little tiny wine bottles so stinkin' cute!?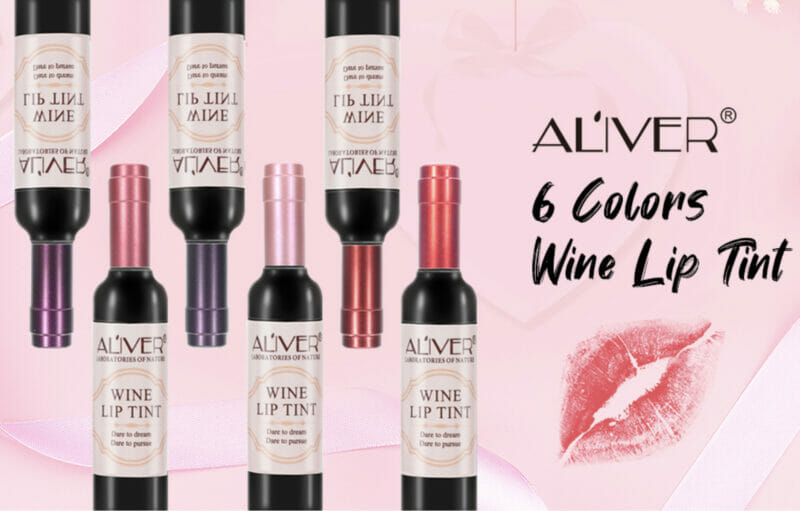 I don't even like wine but the marketing effort behind these bottles is fantastic. They would be such a cute stocking stuffer, teacher appreciation gift, bridal party favor, or just a fun treat for coworkers or girlfriends.
---
FAVORITE BOOK = The Red Tent
My reading has been quite eclectic lately — everything from "Dutch Made Nice & Easy" and "Domestic Monastery" to "The Flirtation Experiment" and "Fast. Feast. Repeat."
But if I had to pick a favorite for the month, I'd go with "The Red Tent".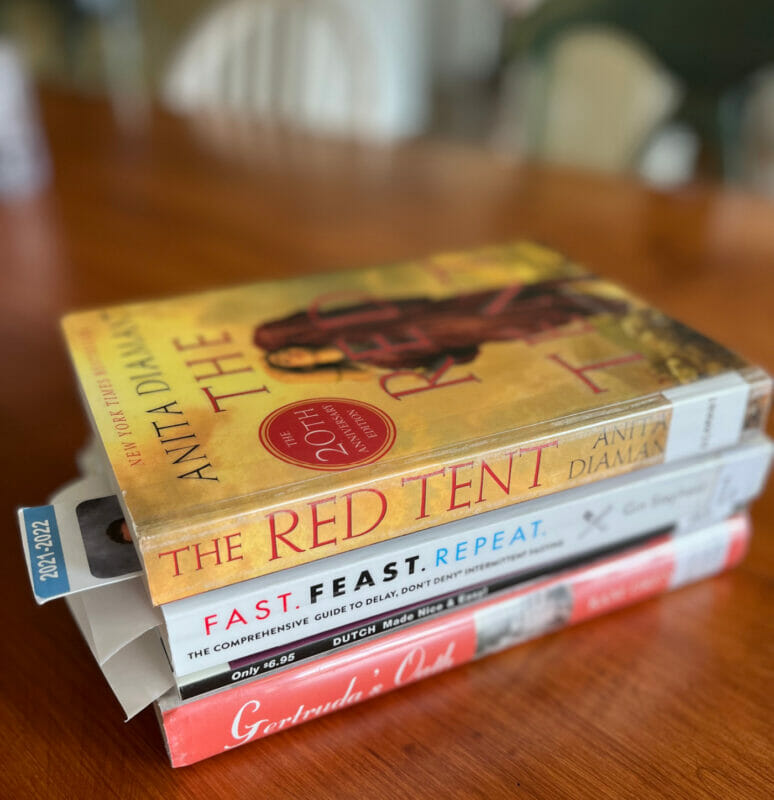 It's a novel, based on the life and story of Dinah, Jacob's only named daughter (her story is found in Genesis 30 – 46).
Of course, it's just an interpretation of what her life might have been like, but it was such a great storyline… definitely one of those books you don't want to put down!
---
FAVORITE MEDIA = Abide With Me
I recently came across Audrey Assad's version of Abide With Me (one of my favorite hymns).
Her voice is angelic — enjoy!
Dave and I have also tried to catch up on our Netflix / Amazon Prime videos over the last few weekends. We recently enjoyed Hilbilly Elergy, The Laundromat, and Hidden Figures (all based on true stories).
FAVORITE HABBIT = Writing Thank-You Notes
I've always been fairly good at sending thank-yous — not just for gifts, but for everyday things like participation in a church service, going the extra mile to help my kid out at school, doing something extra nice, etc.
Often it's an email, a special treat, or a quick text message, but I do still enjoy writing out cards as well.
I really want my kids to value handwritten thank-you notes too. However, I don't want thankfulness to feel like a burden for them.
I've tried to come up with ways to make thank-you notes easier and more fun… and these super cute thank-you postcards are some of my favorites (we're using them for Simon's birthday party this weekend as Simon loves sugary snacks!)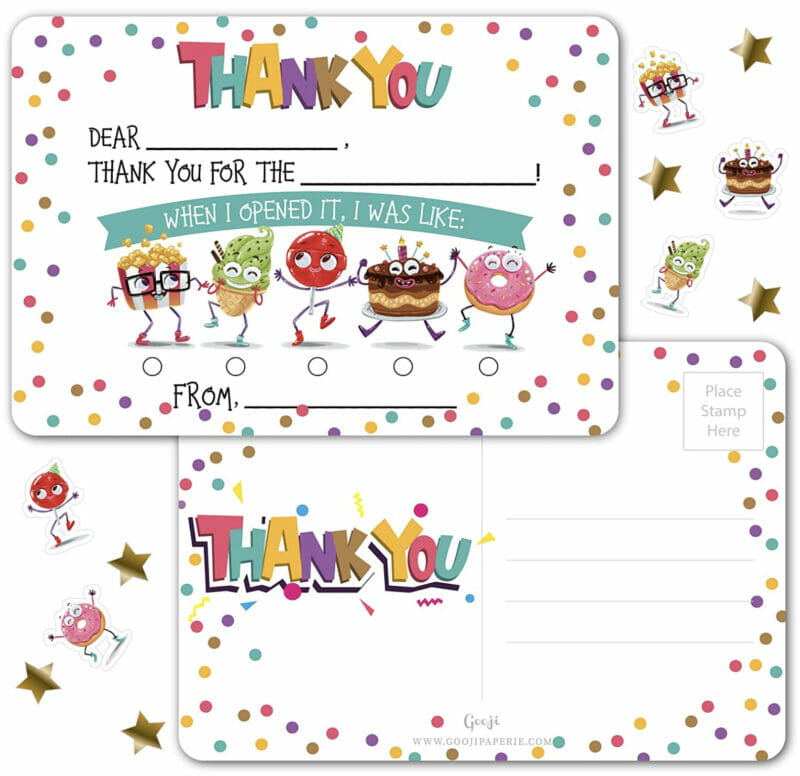 The postcards make it easy for the kids to simply fill out a few blanks, add stickers, and send them out to their friends/family members. Also, what kid (or grandparent) wouldn't love getting these in the mail?
If your children are more inclined to write their own message (like Nora), I'd recommend these colorful blank Thank -You Cards (with envelopes and stickers).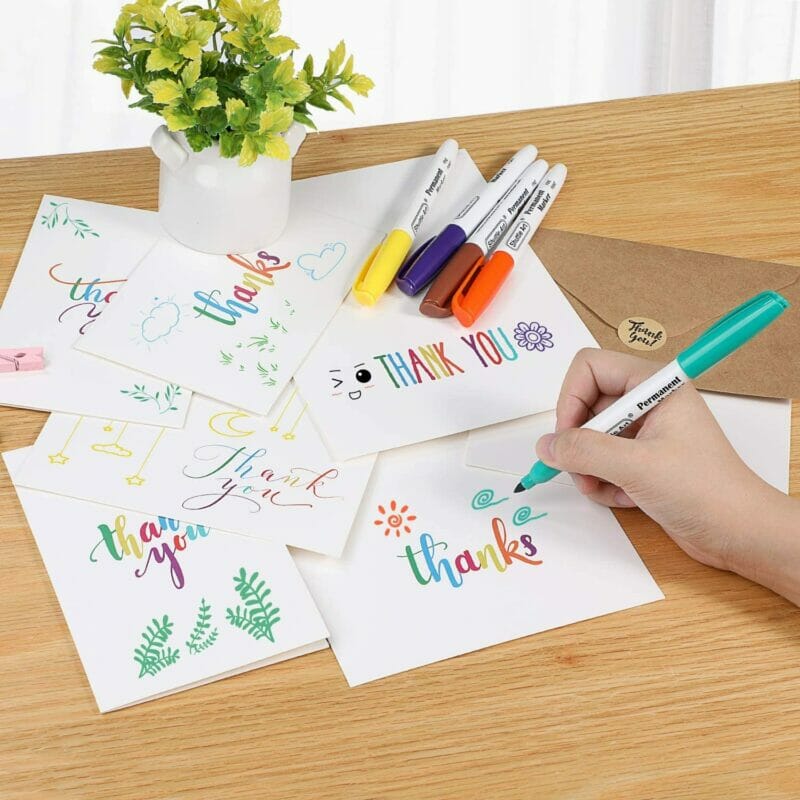 FAVORITE RECIPE = Chicken and Rice Stew
I first made my version of Chicken and Wild Rice Stew just over 6 years ago (I remember because we had relatives over to see James for the first time!)
Since then, I've tweaked and changed things based on what ingredients I have in the house — but I always keep Minnesota-grown wild rice on hand in case I feel like whipping up some of our family's favorite "chicken stew".
I freeze my homemade bread crusts to use for the bread topping… and my kids eat ALL the veggies (even mushrooms) without too much complaining! That's a win for sure.
FAVORITE ARCHIVED POST = No-Sew Sweatshirt Updates
Just this week at breakfast, I took off my sweatshirt and used a seam-ripper to remove the front pocket. The kids watched as I, once again, altered some of my clothing in a spur-of-the-moment idea!
They probably think I'm nuts, but I'm OK with that. I love finding second-hand clothing and altering it to fit my personal style preferences.
If you want to try updating your sweatshirts (no sewing required) I have a few ideas for you. It could be a fun wintertime project to do with your kids!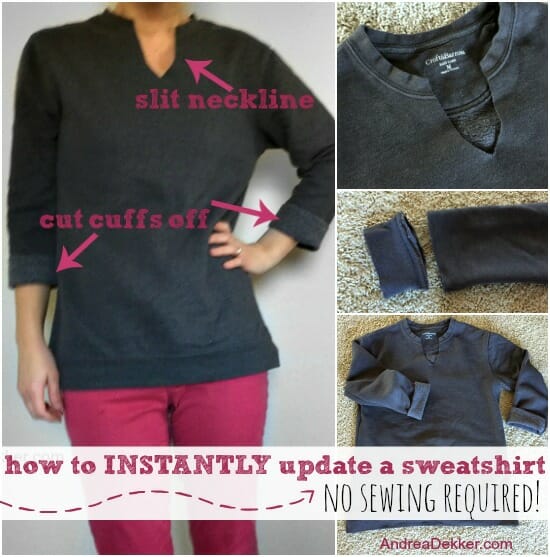 ---
That's it for me this month.
If you're interested, you can scroll through ALL my Favorite Things posts HERE!