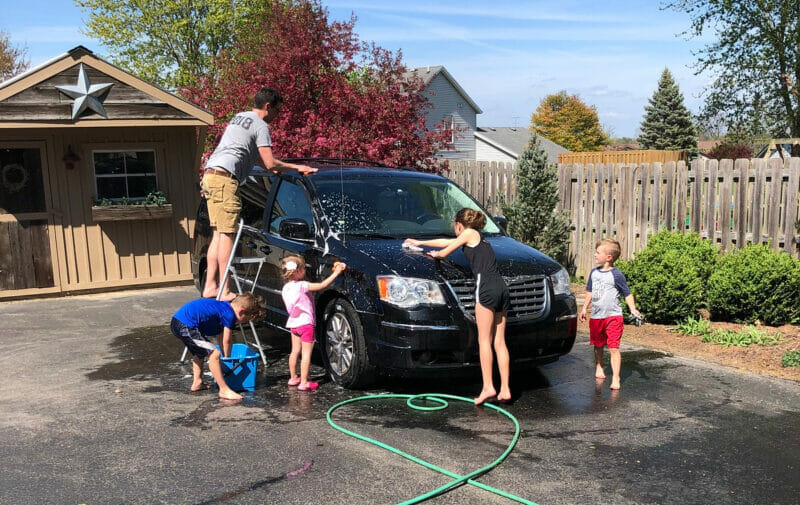 We had a fun-filled month beginning with Spring Break and Easter, followed by field trips, special days at school, a preschool program for Clara, a 5K race for Nora, Prom and "Music Tour" for Dave, a small children's program at church, and lots of hanging out with friends and neighbors who always seem to find their way into our backyard when the kids are out there playing!
We are now smack in the middle of Teacher Appreciation Week and gearing up for more field trips, the Walk-A-Thon, a piano recital, GEMS Derby Car races, exams, graduation, and eventually… summer break!
It will be a busy month, but it's all busyness that we've chosen so we're excited!
(Note: if you're feeling overly busy and stressed instead of excited, scroll to the end of this post as I linked to an archived post that might be just what you need to read this week!)
---
FAVORITE MOMENT = New Blooms!
Although Fall is forever my favorite season, and I love our relaxing Summers at home, Spring also holds a special place in my heart due to the new growth of all our plants, flowers, shrubs, and trees.
Here in West Michigan, we usually need to wait until May for Spring to actually appear… we've seen the first few glimpses of it and we're excited for more!
So far, nothing has fully bloomed yet but so many things are budding and growing, and it won't be long before our yard is filled with color!
We all get excited about seeing new plants pop up, new buds ready to burst open, new leaves forming each day… and the grass is SO soft and green this time of year.
I suppose I'm just thankful to find joy in experiencing all 4 seasons.
FAVORITE ROUTINE = Getting Outside
Clara and I go outside for a bit each morning (weather permitting) and "work" and then we usually go for a walk (she bikes, I walk) after lunch. Then we all "play" outside when the kids get home from school — although I'm always getting something done while I play.
It's so great to be outside after a long winter and I'm thoroughly enjoying even the most mundane outside tasks.
Sweeping out the garage
Cleaning out the shed
Pulling weeds
Raking out planting beds
Cleaning out the gutters
Cleaning up the sandbox and kids' play areas
Collecting sticks and branches for our fire pit
Moving patio furniture around
Powerwashing the decks and patio
Washing windows (yes, even washing windows)
Soon, the summer heat and humidity will be upon us, so I'm just enjoying working, playing, walking, and hanging out outside while the temperatures are milder.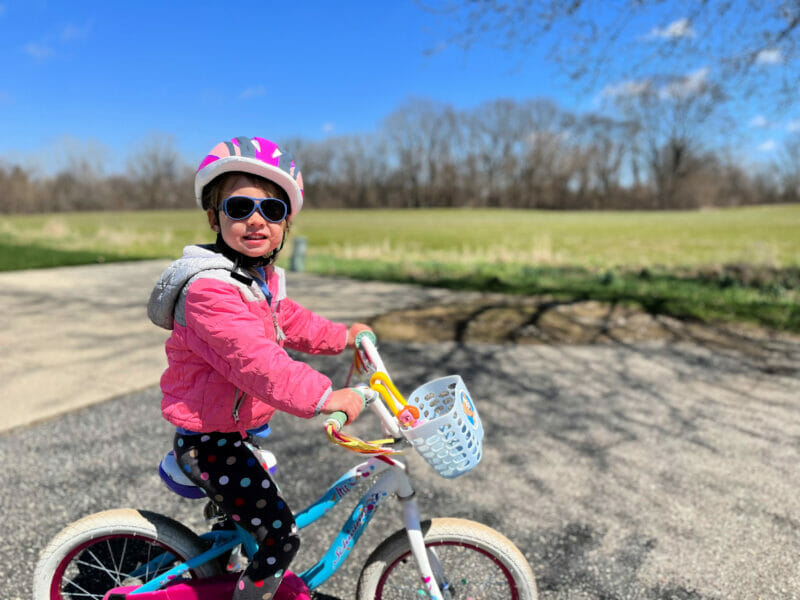 PAST FAVORITE = Nutrimill Harvest Grain Mill
For the last 3 years, I've thoroughly enjoyed using my Nutrimill Harvest Grain Mill on an almost-daily basis.
Not only is The Nutrimill Harvest absolutely gorgeous, it's also extremely functional and works wonderfully on any type of grain I load it up with!
Nutrimill is offering a special Mother's Day deal on the Harvest — $200 off PLUS a free vacuum seal container (perfect for keeping your grain fresh), a beautiful bamboo cutting board, and a bamboo kitchen scale.
If this is something you've considered purchasing, now is the time — the free gifts are fantastic, and (as of last night) all the color options are in stock!
---
FAVORITE BOOK = Things That Matter
Ok, I technically read Joshua Becker's newest book a month ago… but it was a pre-release copy so I didn't want to officially share it until you could officially buy it!
I have so many thoughts and comments about the book… too many for a Favorite Things post, but suffice it to say, I thoroughly enjoyed Things That Matter and encourage you to read it as well.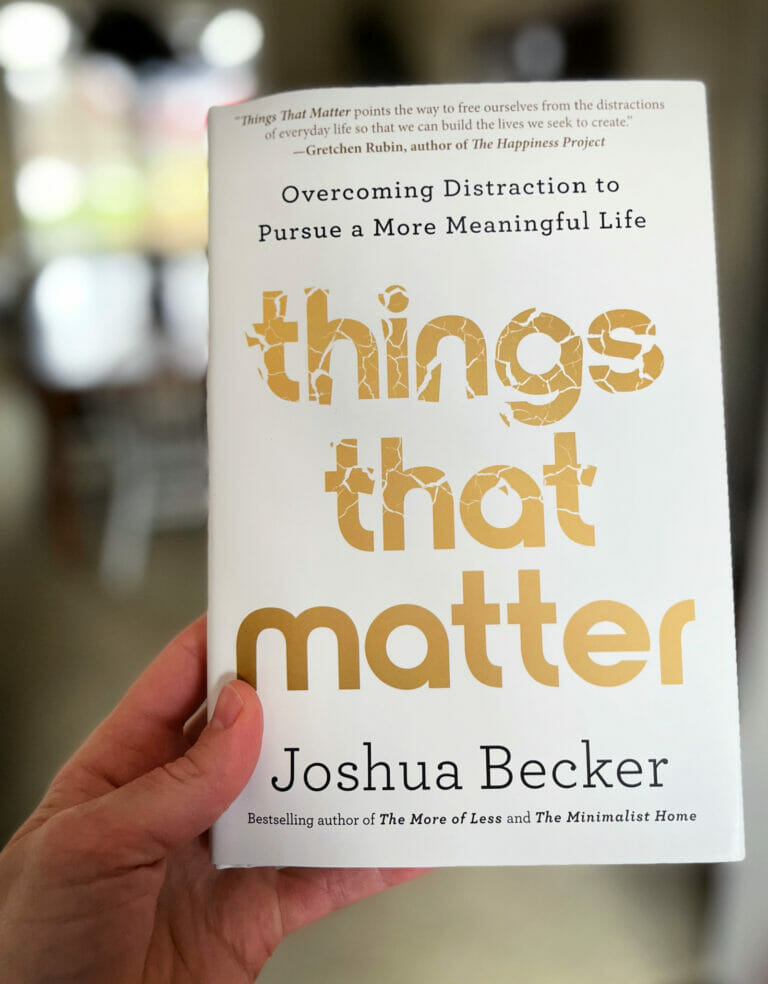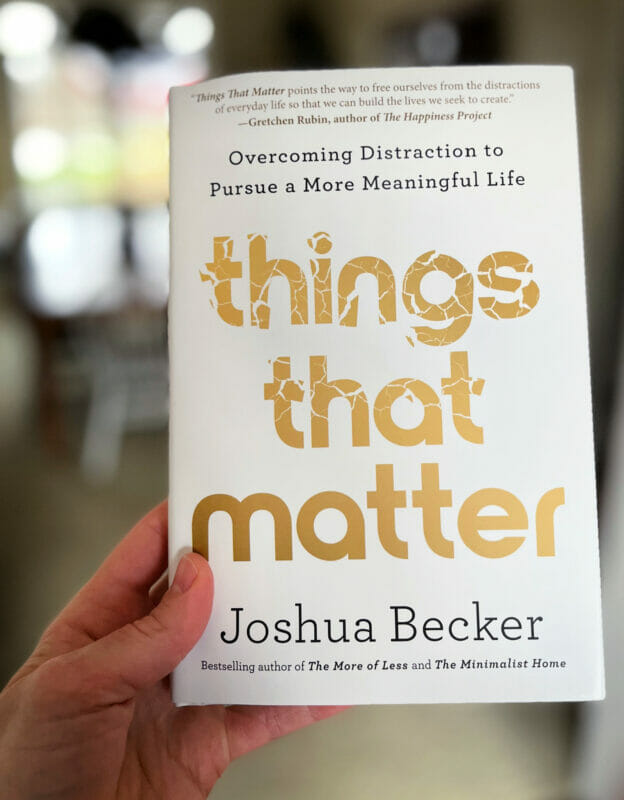 Joshua states that what really matters is living a meaningful life and making a positive difference in the world.
He then goes on to share dozens of ways we can change / arrange our lives to do just that. Some are "big picture" life-changing ideas, but many are tiny takeaways you could easily implement that day. And it's not all about "clutter" or "stuff".
It could have been a very Christian book… but it wasn't because that's not his audience. However, as a Christian, it was almost impossible not to instantly parallel the many ways Joshua's message aligned with the bigger message of the Bible — namely that: God has a plan and a purpose for each one of our lives, and when we faithfully live in alignment with His plan, our lives are filled with meaning and purpose (even in the midst of trials) — along with countless opportunities to make an eternal difference for others.
NOTE: if you're looking for a Christian book that discusses a similar idea, I highly recommend Jennie Allen's book "Restless". I led a Bible Study on her book last year and we talked through so many of the exact same concepts that Joshua covers from a more secular view in his book.
---
FAVORITE SWIMWEAR = Land's End
Ever since we put in a pool, I've gotten SO many questions about our family's favorite swimsuits.
As you know, I'm quite frugal, so spending hundreds of dollars on expensive swimwear is not going to happen. However, I'm also practical enough that I'm no longer willing to "save money" on used swimsuits that get saggy and stretched out after a month (we do buy almost all used clothing though).
A few years ago, I stumbled upon an amazing deal through Land's End — 50% off the sale prices plus free shipping!
I ended up buying 2 suits for each child (8 suits total) for less than $50 — and they were SUCH great quality. They easily lasted for 2 summers before we handed them down to younger siblings, cousins, and neighbors.
Now I buy new suits every other spring (they usually fit for 2 years) so I can get the previous year's clearance items (plus another 40% of 50% off) and then we're set for another year.
I love that the Land's End suits come in "slim" sizes, and that all their colors mix and match, so I can buy different bottoms to go with the same tops (or vice-versa) and if a top still fits, I can just buy a bigger bottom because everything coordinates.
Their suits are also chlorine resistant, UV protectant, and very durable.
The kids all grew a ton this past year, and Dave and my suits were getting fairly worn after many years of constant use… so I stocked up this spring.
I purchased:
2 new suits for Dave
3 bottoms and 2 tops for me
4 bottoms and 2 tops for Nora
3 bottoms for Simon
1 bottom for James (he also gets Simon's from last year)
3 bottoms, 1 top and 1 shirt for Clara
All in all, I got 22 items for $197 (including tax)… which breaks down to less than $9 per item!
The trick is to ONLY shop the sale item, pair it with a discount code, and buy enough so you get free shipping.
Many of Nora and Clara's bottoms were less than $5 a piece using this method, and the boy's suits were around $8 a piece!
---
FAVORITE MEDIA = The Armor of God
In one of my recent weekly emails, I mentioned that our family was memorizing Ephesians 6:10-20 (The Armor of God) during the month of April.
NOTE: if you're not signed up for my weekly emails, you can do so here.
And… wouldn't you know, my favorite She Reads Truth gals decided that April would be the perfect month to dive into The Armor of God.
That study is now complete, but all the materials, readings, and podcasts are compiled nicely on one page of their website — free to all who are interested!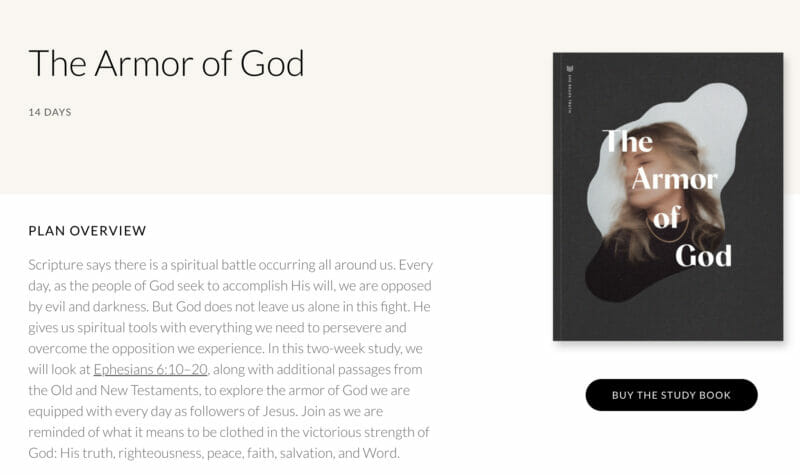 I also found a nice kids-level resource for studying The Armor of God on YouTube (it's 7 short videos total with free printable devotionals in the links below the video)
FAVORITE TOOL = Mechanical Pencils
I've been a huge fan of mechanical pencils since high school. I prefer them over any other writing utensil and always keep several on hand — by my desk, in the kitchen, in my van, in my church bag, in my Bible, etc.
I was recently running low on pencils (several broke or were lost over the years) so I decided it was time to invest in a new set… boy did I choose well!
A few months ago, I purchased the NicPro set of 0.5mm pencils and I just love 'em!
The set includes 3 pencils, 3 extra packs of led, a bunch of extra eraser refills (a must for me), and another bonus eraser that Nora has been using for her pencil sketches.
And… there's currently a 10% off coupon code via Amazon.
FAVORITE RECIPE = Pull-Apart Herb Biscuits
I first started making these delicious pull-apart herb biscuits only a few months after we were married and they've been a regular staple ever since.
I've tweaked my recipe over the years, based on what herbs I have on hand (or in the garden!), and eventually transitioned to using my whole grain bread dough.
Of course, store-bought biscuits still work wonderfully well if you're short on time or don't want to mess with making bread dough — either way, these pull-apart herb biscuits will be a hit with your family and friends.
They are the perfect addition to any spring brunch, weeknight dinner, or special event.
FAVORITE JOKE:
The boys have been big on jokes lately… so in honor of Teacher Appreciation Week, I'll share a funny teacher joke instead of a quote this month.
---
Q: What do you call a teacher who doesn't fart in public?
A: a private "tooter"!
---
They laughed about this one for a solid 20 minutes as we were driving somewhere last week. Now, every time they tell it to someone else, they say the answer before the person has a chance to think of a response, and then the giggling starts all over again!
Kids crack me up with their silliness.
FAVORITE ARCHIVED POST:
As I mentioned earlier, the month of May is a very busy month for almost everyone (including our family). However, I'm not sure it always needs to be as busy as we think…
I know from my own experience, there are times when I "cause my own chaos" by doing things that aren't actually 100% necessary just because they are on my list or just because I thought I should have time for them.
Back in 2019, when Nora was the only one in school full-time, I shared more about this realization and how it changed the way I look at "busy seasons of life".
---
Whew — that's it for me this month. 😆
If you're interested, you can scroll through ALL my Favorite Things posts HERE!