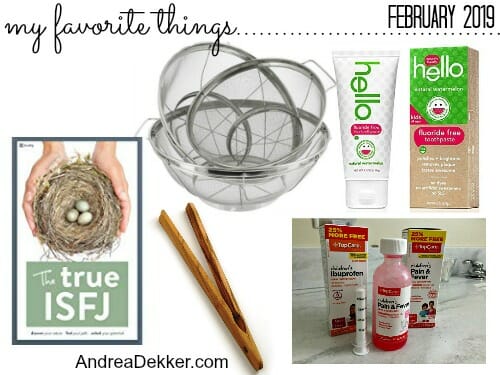 We finally got a bunch of snow last week (and we've had snow days ALLLLLLLL week so far!)
Although I don't love freezing temperatures and piles of snow, I do really love how white and pretty everything is right now — definitely nicer than the dead, brown, muddy landscape we've been looking at for the last 4 months!
And you know how much we love snow days around our house!
Today I'm sharing a few more of the things I've been loving lately…
DISCLOSURE: None of these products are sponsored; however, some of the links below are affiliate links — which means that at no cost to you, I may get a small commission. Please know that I use these products daily in my own home and life. Read my full disclosure policy for more information.

Also, check out my Amazon Market for all my favorite things.
Kid's Medicine with Built-In Dispensers
Over the years, we have been very fortunate in the sense that we haven't had a huge need for over-the-counter medicine… and if/when the need arises, my kids are surprisingly fairly cooperative about taking medicine for various aches, pains, fevers, etc.
My preferred "flavor" is the white grape as it's clear (no stains) and the kids LOVE this flavor. I would normally buy any brand at any price just to get the white grape flavor.
However, last year, I came across an ingenious medicine bottle design that made it SOOOOOOO much easier to quickly dispense the exact amount of liquid medicine into a syringe… and even though it doesn't come in white grape, it has been my new go-to brand of over-the-counter children's medicine.
I'm honestly not sure why all children's medicine doesn't package it this way — it's SO smart, so easy, mess-free, spill-free, and much more sanitary (I've been known to use the same syringe over the course of the day without washing it in between).
If you've never tried medicine with this easy-dispense top, you don't know what you're missing! 🙂
Small things in life give me great pleasure!
.
Toast Tongs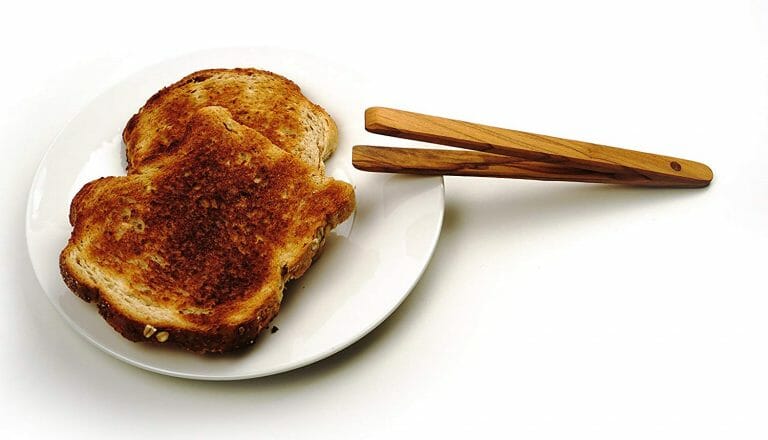 Toast tongs are another "small thing" in life that has given Dave and me great pleasure!
I purchased our very first pair of toast tongs back around Thanksgiving, and we've used them almost daily ever since — definitely a quality $2 investment (I found ours at the grocery store)!
Previously, Dave had a love-hate relationship with our toaster as he claimed it "ate" the toast (the toast would slide down and be hard to get out).
Of course, I never knew there was such things as "toast tongs" so we used all manner of objects to retrieve our toast — knives, forks, shish-kabob skewers, and even shaking the toaster upside down over the sink!
We keep our toast tongs right next to our toaster (on top of the microwave in the pantry) and can now calmly retrieve our toast without stress, force, anger, or choice words!
Breakfast is a happier time in our house!
NOTE: Yes, we do use both the toaster and the microwave IN the pantry — we don't pull them out. This has worked for us for many years.
.
Mesh Strainers / Colanders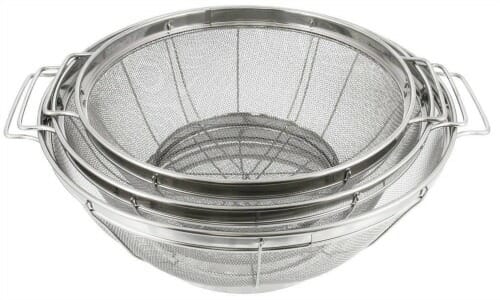 Another kitchen tool I never owned until recently is a mesh strainer or colander!
I've always used the collapsable silicone colander or the hard plastic mini colander (both of which I've already shared as favorite things, and both also in the month of February — crazy!!)
However, over the summer, I used some store credit to Bed, Bath, and Beyond to buy a 3-pack of mesh colanders on clearance — I can't believe how often I use them!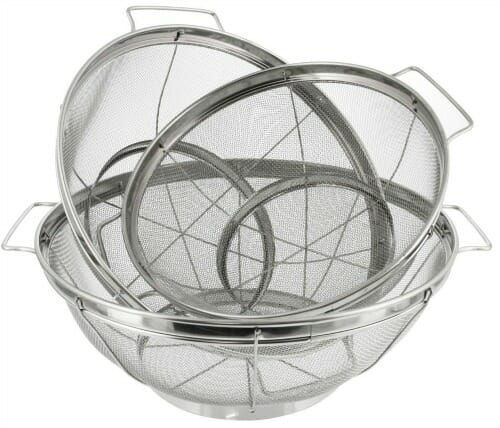 These fine mesh strainers have been especially useful now that I'm cooking with grains on a daily basis. My silicone strainers let the grains slip right through, but the mesh ones work fabulously!
I like that the handles rest on top of a bowl or a pan, AND the ridge along the bottom so I can set it down in the sink without the food actually touching the sink.
The 3 different sizes have all be useful for different kitchen tasks. When they are not in use (or in the dishwasher) they nest nicely and fit perfectly in my mixing bowl drawer.
.
Personality Type Books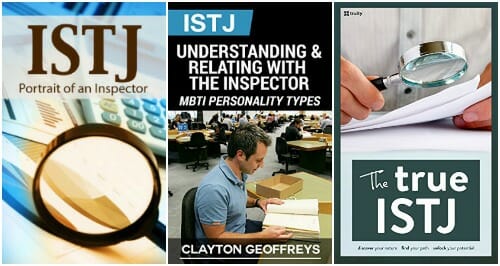 I took my first Myers Briggs Type Indicator (MBTI) personality test in high school — ever since, I've been fascinated by how accurately my personality is classified and explained.
I'll be sharing more about this topic next week Friday… but for the purpose of today's Favorite Things post, I simply want to share how much I've enjoyed reading through the various personality type books that are available these days.
Many of them are free on Amazon (and certainly at the library) and they are all very short, so you can most likely read them in 30-45 minutes straight!
Here are 3 I've recently read.
ISTJ: Understand and Relating with the Inspector
My personality type is ISTJ (Inspector); however, I don't just read books about my personality type. I've also enjoyed reading about other people's personality types as it really helps to explain their various behaviors.
If you have no idea what I'm talking about or what your personality is, you may take this free test (you can also take the certified Myers Briggs test for $50.)
Here are a few of the adjectives that describe my ISTJ personality type…
Systematic
Organized
Logical
Detailed
Conscientious
Responsible
Pragmatic
Critical
Decisive
Conservative
Efficient
Impatient
Does that sound like me… or does that sound like me!?!?!
.
White Kid's Toothpaste
Ever since my children started brushing their teeth, I've been on the lookout for a WHITE toothpaste they will actually use — not minty or too strongly flavored.
Unfortunately, ALL the national brand kid toothpastes are blue (at least the ones at our grocery stores). This means my sinks and bathroom counters are constantly covered with big blue spit blobs.
I wipe down the sinks every day, but with 3 of the kids brushing their teeth on their own 2 times every day, it's basically a losing battle on my end!
However, this past fall, I came across the Hello brand of toothpaste and our whole family has been using it ever since!
Dave and I use the Sweet Mint flavor. The kids use the Watermelon flavor and love it. I love that I don't see blue blobs all over my sink and counter every day.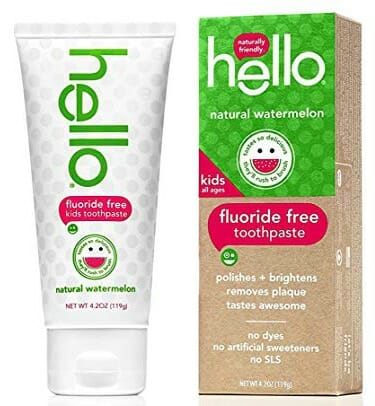 If you're looking for a colorless toothpaste that seems to clean well, I would highly recommend this brand!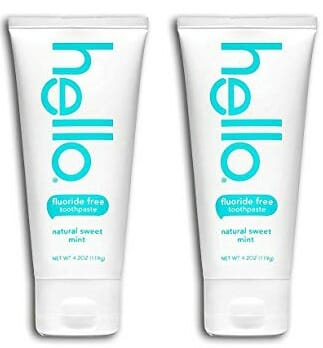 .
That's all for me this month.
Check out my previous months' favorite things — and feel free to share some of YOUR favorite things in the comments below!