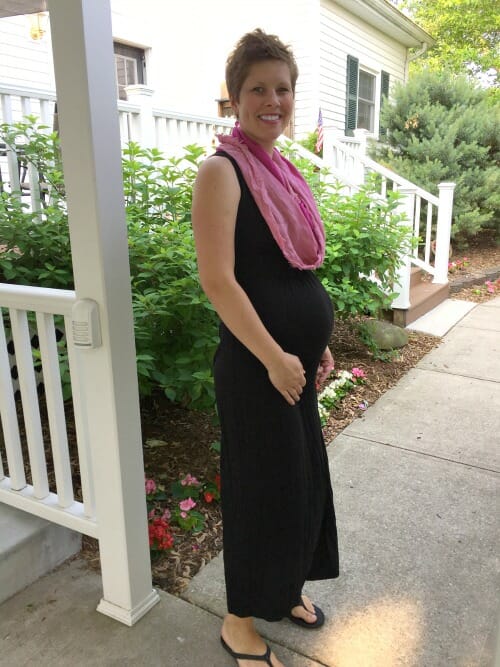 26.5 weeks
Today is my 32nd birthday!
As I get older… and as my children continue to get more self-sufficient and less dependant on me for EVERYTHING, I find myself daydreaming about all the things I might potentially do "someday" when I have a little bit more free time.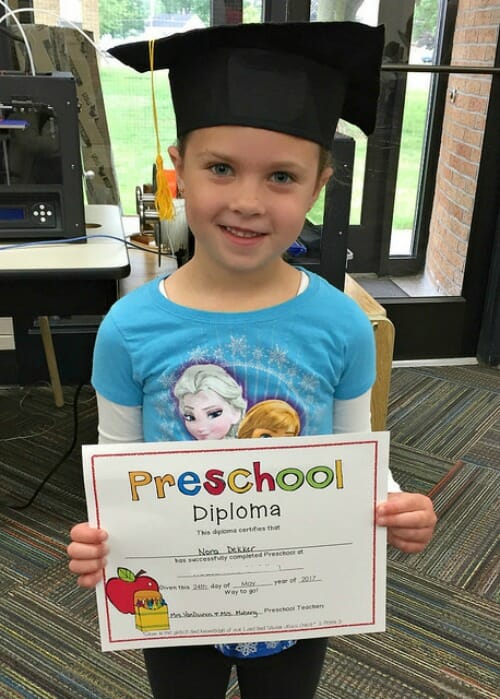 Yes, I realize I'll have another newborn to care for in a few months.

Yes, I realize that as my children get older there will be different activities and opportunities requiring my time each day.

And yes, I realize my own priorities might shift once I'm finally to the point in my life when I have more discretionary time.

However, right now, THESE are my "someday daydreams"…
HOME:
There are numerous small household projects I'd love to tackle someday — sewing cute curtains, making decorative signs and objects from the reclaimed barnwood in our basement, adding more flowers and decorative elements to our landscaping, redecorating certain areas of our home, incorporating custom elements into the kids' rooms (we are currently working on a mini loft bed for Nora!), adding more "outdoor living space" to our landscape (like a patio area for entertaining), and even just having a better routine for deep cleaning various areas of our home.
I get SO much satisfaction from even the smallest little house or yard project, but right now, I usually only allow myself to put time, energy, and money into the necessary projects. Our house is clean enough, organized enough, decorated enough, and functional enough for us to thoroughly enjoy spending many hours at home each day — but someday, I'd love to do more!
BUSINESS:
Assuming I continue blogging, I'd love to put a bit more time and effort into growing my blog, instead of just enjoying the simplicity of maintenance mode, like I am now. I'd like to try podcasts, videos, maybe writing an ebook or offering an online course.
I'd also like to get more involved in speaking for area events again. This was something I really enjoyed, something I was good at, and something I made quite a bit of money doing. It's amazing how much companies and organizations will pay to bring in a speaker on various topics — and I always got such great positive feedback from the groups I spoke to.
Outside of my blog, I'd LOVE to pick up my former money-making hobby of painting and refinishing furniture. I spent several years buying, painting, distressing, and selling furniture before we moved to our farmhouse… and I absolutely loved it. I sold everything on Craigslist, made a nice profit, and learned so many new skills along the way.
I've always thought it would be fun to create a "workshop" of sorts in our heated outbuilding where I could store all the furniture, paint it, take pictures of it, and then sell it year-round on Craigslist.
Maybe I could start a line of play kitchens made from old TV cabinets — I'm sure I could make decent money selling those!
PERSONAL / HEALTH:
It's no secret that I am not the most diligent or disciplined when it comes to any type of exercise… in fact, a more accurate statement would be, "I never exercise ever."
I know in my head that exercising is good for my body, I know I would benefit from regular exercise, and I know it really wouldn't take a considerable amount of effort on my part… but I still don't do it.
In my opinion, unless I can accomplish something while exercising, it simply seems like a waste of precious minutes that I could fill with something more productive.
Yes, I know this sounds absolutely ridiculous to many of you, but it's the truth for me! I don't enjoy exercising, it doesn't offer immediate gratification, it doesn't make me an income, it doesn't provide for my family — therefore, it has no value to me right now.
That said, I really would like to develop more of a regular exercise routine once I have just a teeny tiny bit more time (and once I'm not pregnant!)
I would also like to try juicing — I realize this is a weird one to add to this list, but I've always been intrigued by the idea of making my own juice for my family every morning. I'm not sure my kids would go for the juice yet… but they do love my smoothies!
FAMILY / TRAVEL:
Right now, our family is VERY content to stay home almost all the time. We are often teased by close friends and family members who joke that we are a family of hermit crabs who never leave home except when absolutely necessary 🙂
It's sort of true — but it works for us right now.
That said, we would eventually like to travel more — nothing crazy extravagant or expensive — just some family vacations during the summer, and MAYBE a fun getaway for just the adults once our kids are a bit older!
Believe it or not, I've never been camping before… and although I have strong reservations about how "fun" it will actually be (especially for the mom who has to do ALL the work) Dave and I have both decided that we'd love to rent an RV and test the waters of camping that way a few times. If we love it, we'd consider potentially buying an RV (I love the idea of renovating it and getting it all cute inside!) or even trying tent camping — although that's not always so easy with Michigan weather.
I don't really picture us as the family who goes to Disney World (Dave and I detest theme parks) but I have a feeling our kids will break us eventually and we'll make a trip down to Florida for a crazy theme park vacation one of these years when everyone is older (and fully potty trained!)
HOBBIES:
Although I don't actively pursue many hobbies right now, I am interesting in SO many different things — and I'd love to learn more about them once I'm willing to make more discretionary time for them.
A few hobbies I'm interested in are:
Cake decorating — not as a business, just for my own know-how and enjoyment.
Bread baking — like artisan breads and pastries.
Vegetable (and fruit) gardening — we'd love to have a HUGE garden in our front yard and then can or freeze much of the harvest each fall.
Furniture restoration (as I mentioned above).
Knitting and needlework — I've always been interested in this, just not able to sit for long enough!
Calligraphy — don't have very nice handwriting so I'd love to learn this art.
Music — I'd like to get back to playing the piano daily, learning new pieces, and potentially even playing for church or other groups. I'd also LOVE to learn the cello some day — this might have to wait until retirement though 🙂
.
As I mentioned above, I am fully aware that many of these daydreams might just always be daydreams. Life happens, families get bigger, money gets tight, time gets even tighter, and mom's daydreams aren't always practical or realistic.
HOWEVER, I also know from years and years and years of daydreaming and "big picture thinking" that when I constantly revisit my dreams and goals, they are much more likely to come to fruition at some point in my life.
Who knows what I'll be doing in 5, 15, or 50 years… but right now, I sure enjoy daydreaming about all these ideas!
I'd love to know… what are some of YOUR someday daydreams?