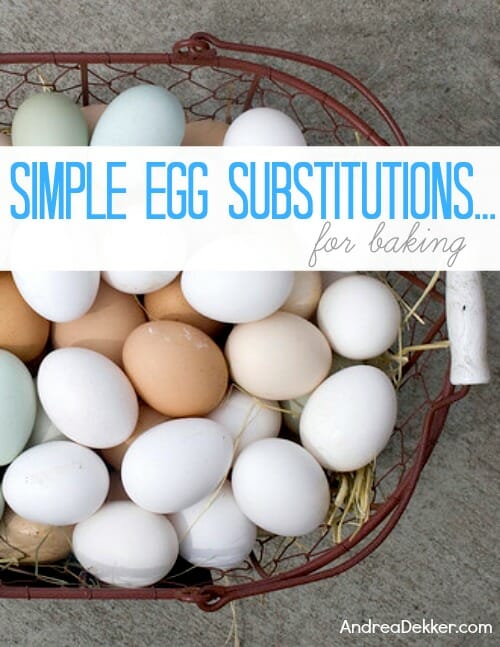 Whether you're baking for someone with an egg allergy or just forgot to add "eggs" to your grocery list, these 5 simple egg substitutes are sure to "save the day". I've used all 5 of them with much success over the years and I'm confident they will work for you too!
Now, before I get ahead of myself… I should mention that no one in our family has any issues with eggs (that we know of).
We eat TONS and TONS of eggs every week!
Not only do I make a hot breakfast every morning, but I also regularly make quiche or other breakfast foods for dinner, we enjoy hardboiled eggs for a quick snack, and of course, I do quite a bit of baking.
It's not uncommon for us to go through 4-7 dozen eggs every week!
Thankfully, eggs have a very long "shelf life" (we buy most of our eggs from friends at church who raise chickens… and we learned that farm-fresh eggs do not need to be refrigerated, as long as they haven't been washed!?!) so it's easy to keep lots of eggs on hand.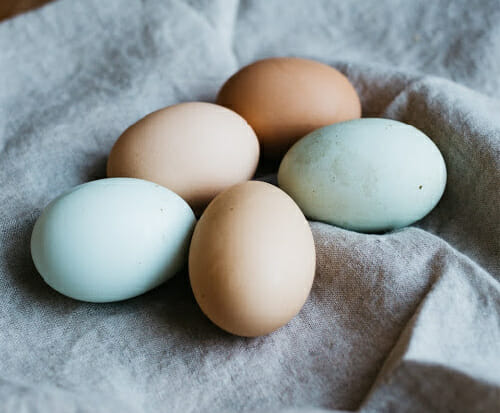 However, there have been a select few times in my life when I've run out of eggs while baking — or I'm baking for someone with an egg allergy.
In those situations, I have a handful of simple egg substitutes I turn to.
While I don't plan to stop buying or eating eggs any time soon, I do get quite a few questions regarding egg-free baking and cooking… so I figured this post could be helpful!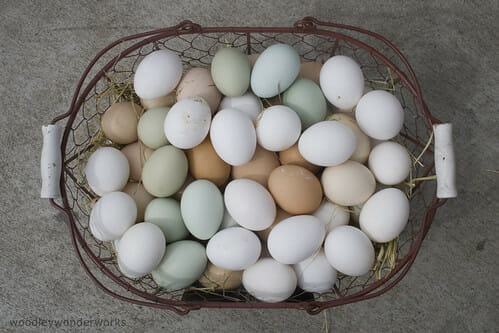 Here are 9 of my favorite Simple Egg Substitutes:
1 tbsp. flaxseed meal + 3 tbsp. water (let sit for 5 minutes)
1 tbsp. chia seeds + 3 tbsp. water (let sit for 15 minutes)
1 tbsp. water + 1 tbsp. vinegar + 1 tsp. baking soda
1/4 c. warm water with 1 tsp. yeast dissolved into it
1/4 c. unsweetened applesauce
1/4 c. pumpkin or sweet potato puree
1/4 c. mashed banana
1/4 c. mashed avocado
1/4 c. plain yogurt
If you'd like a visual, feel free to save, print, or share the image below! 🙂
It's always amazing to me that these ingredients can replace an egg — but I've used them all with much success!
Have you tried any of these simple egg substitutes?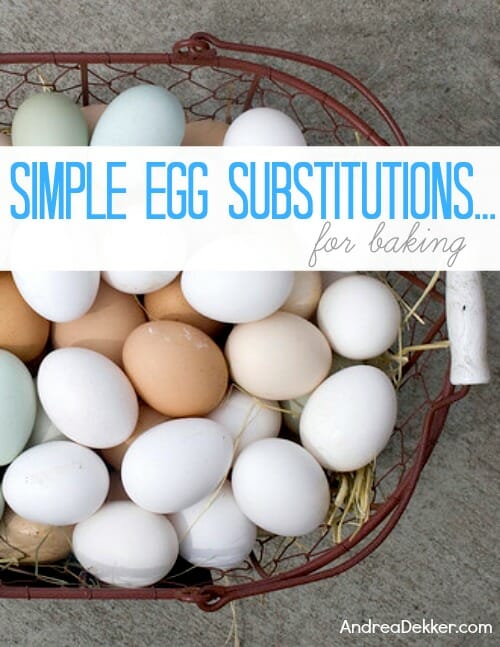 photo credit: WoodleyWonderWorks on Flickr