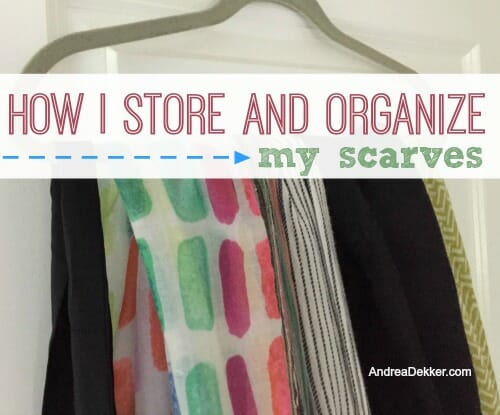 Scarves are my most favorite accessory — other than the stud earrings I wear daily.
I don't wear necklaces, I don't wear rings (other than my wedding band), I don't wear belts, I don't wear hats or any other hair accessories, I don't have lots of cute shoes, and aside from my wristlet wallet and my diaper bag, I don't even carry any cute bags these days.
But scarves… that's a different story. I have several scarves and I wear one almost every single day from early fall through late spring. I even have a couple really light-weight scarves I wear in the summer!
I love scarves so much, I even did a rare video blog about how I tie my scarves!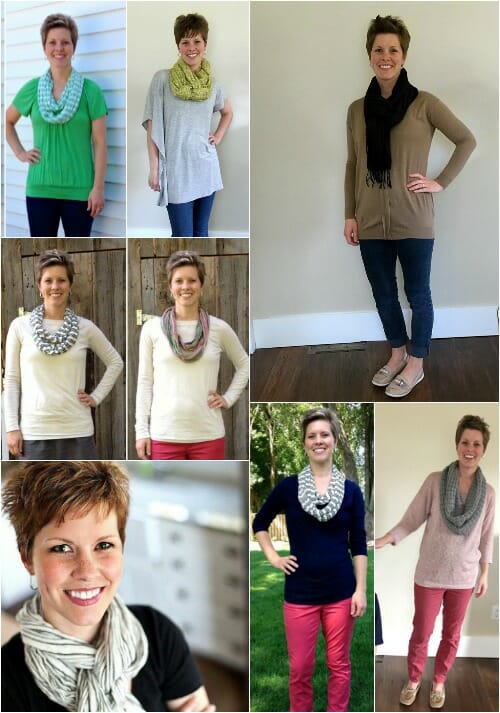 .
When it comes to storing all my scarves, I use a pretty simple system that takes up very little space in my closet and keeps my favorite accessories easily accessible as I quickly get dressed each morning.
My storage solution costs almost nothing and requires very little (if any) tools to put into place.
1. Infinity scarves = rolled and put in an over-the-door shoe organizer.
I don't like it when my scarves are wrinkly… and I don't iron, so my solution is to roll my infinity scarves and place them in the pockets of an over-the-door shoe organize. This way, they are never wrinkly and I can always see all my scarves through the pockets of my shoe organizer.
I can even double-up some of my thinner scarves and put 2 in a pocket!
We have french doors on our closet (which I did purposely so we could utilize the back sides of the doors). However, even if you don't have French doors on your closet, you could still hang a shoe organizer on the back wall of your closet, on the back of your bedroom door, or even just cut one row of the shoe organizer off and screw or nail it somewhere inside your closet.
.
2. Regular scarves = hung over a hanger.
Simple, easy, inexpensive, self-explanatory!
I only use one hanger, but if you have more scarves than I do, you could use multiple hangers and color-code them, or organize them by "weight".
Also, I use a non-slip velvet hanger so they don't slide off the hanger and fall to the floor.
You could also purchase a nifty scarf hanger like the one below to keep things super organized (but after several years of using a basic hanger, I can assure you it works just fine for 5-7 scarves!)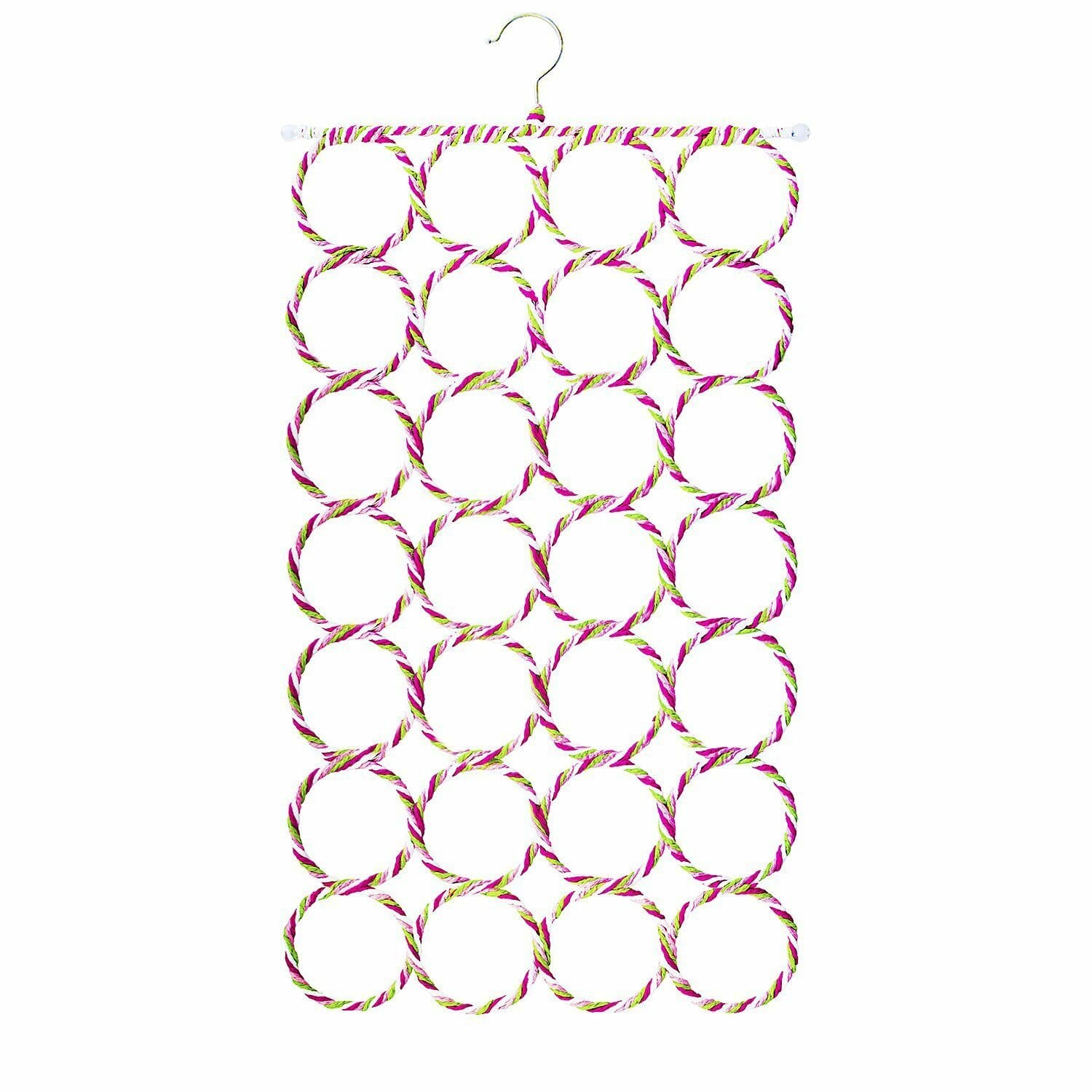 I'm positive there are many other ways to organize scarves… but this system has worked well for me for almost 5 years now (and I've acquired many more scarves in the past 5 years)!
As I mentioned above, it's a very frugal system that requires almost no "setup" or installation. It's also very simple to maintain, which means my scarves always stay neat and organized.
Do you use any other methods to organize your scarves?