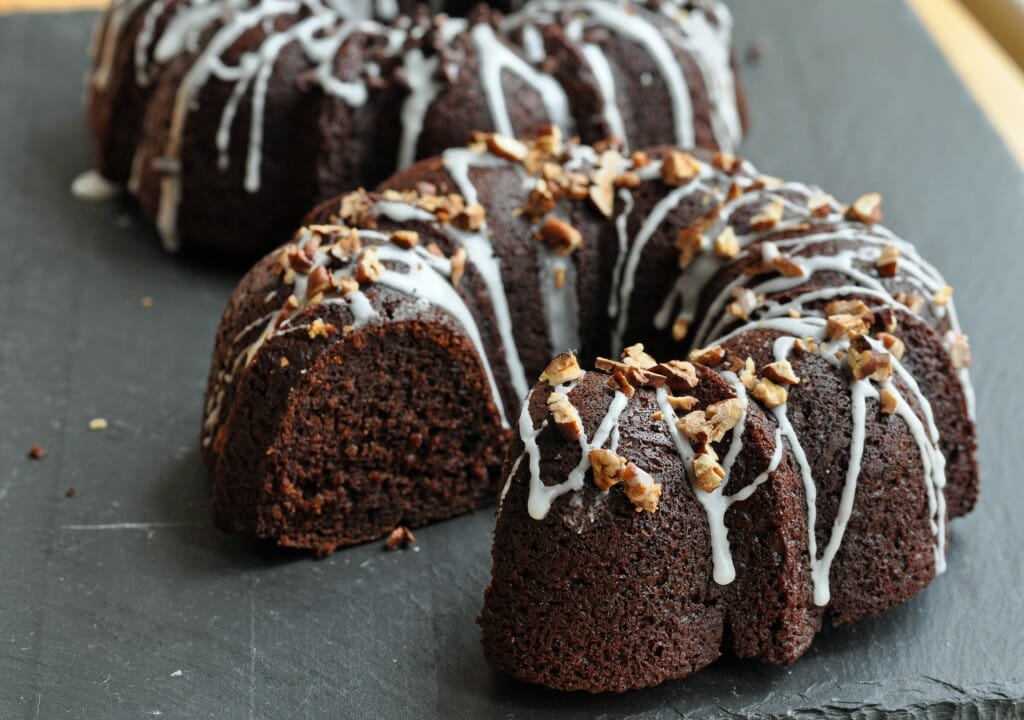 I woke up this morning around and promptly made 2 triple-chocolate bundt cakes! Yum!
It was such an easy recipe that I thought I should share it — there are just a few simple ingredients, and best of all, it starts with a cake mix!
Triple-Chocolate Bundt Cake:
INGREDIENTS:
1 pkg. devils food cake (18.5 oz.)
1 pkg. chocolate pudding (4 serving size)
1 1/3 c. water
1/2 c. vegetable oil
3 eggs
1 c. semi-sweet chocolate chips.
DIRECTIONS:
Mix dry ingredients in a medium bowl.
Add the wet ingredient (and chocolate chips) and whisk until combined.
Pour the batter into a greased and floured bundt pan.
Bake at 350 for 45-50 minutes.
Remove and cool on a wire rack.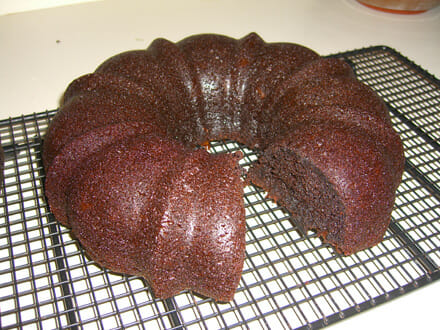 At this point, it is perfectly wonderful to eat "as is"; however, if you want to do a little something extra, you can add a glaze.
Vanilla Glaze Ingredients:
1 c. powdered sugar
1 t. vanilla extract
1 T. milk
Mix all ingredients together, adding a little more milk if necessary.
Spread/pour glaze over bundt cakes.
For even more chocolate…you can use a chocolate glaze.
Chocolate Glaze Ingredients:
3/4 c. semi-sweet chocolate chips
3 T. butter
1 t. corn syrup
1/4. vanilla extract
Mix the first 3 ingredients in a microwave save glass bowl (or a double boiler) and heat for 30 seconds on medium power. Stir and continue heating in short increments until the chocolate is melted.
Stir in the vanilla…and spread over the cake.
NOTE: (you definitely want to have something under the cake to catch the dripping chocolate)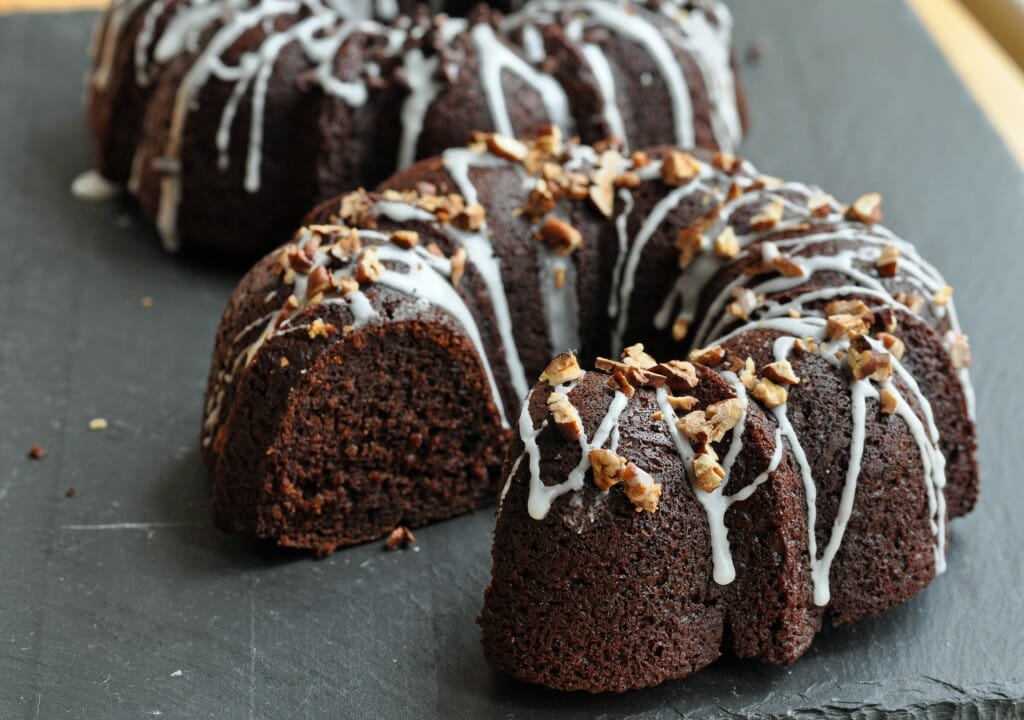 I used the vanilla glaze and put chopped nuts on one and chopped chocolate on the other. I'm bringing the chopped chocolate one to a dinner party tonight. I hope it goes over well.
What are your "go-to" desserts you make all the time?
Visit my virtual recipe box for more simple, delicious, family friendly, recipes!