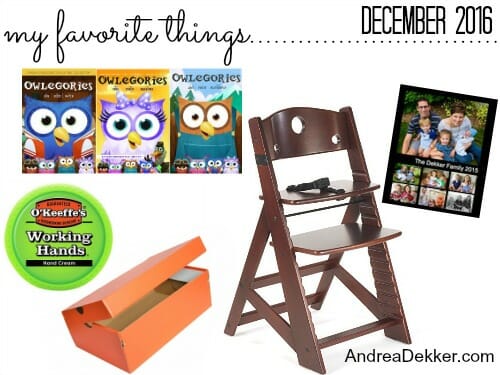 Last week I was telling Dave how I couldn't believe I have been doing these Favorite Things posts for almost 4 years now — and I don't think I've repeated anything (at least not to my knowledge!)
I have a few more goodies to share this month… as always, be sure to check out some of my favorite things from past months and share your favorite things in the comments!
DISCLOSURE: None of these products are sponsored; however, some of the links below are affiliate links — which means that at no cost to you, I may get a small commission. Please know that I use these products daily in my own home and life. Read my full disclosure policy for more information.
Empty Shoe Boxes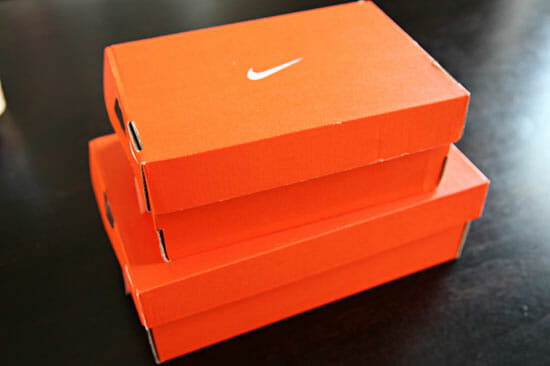 I know this is an extremely odd thing to put on my Favorite Things list… but I honestly use empty shoe boxes to keep things neat and organized in almost every room of our home.
I use shoe boxes the same way I'd use more expensive drawer organizers and get the exact same results without the extra expense.
My favorite shoe boxes are kid's shoe boxes because they are so small. I also love women's sandal boxes because they are usually long and narrow. I rarely save large shoe or boot boxes, but it's always amazing to me how many uses I can come up with for a small shoe box.
I currently use shoe boxes to organize hair bows and clips in our bathroom, over-the-counter meds and First Aid items in our medicine cabinet, pencils and pens in the office, kid's snack items in the pantry, cleaning rags in the laundry room, socks and underwear in my dresser, extra wrapping supplies and tissue paper, craft supplies in our craft cabinet, and even extra baking items in the freezer (stacks of chocolate chips, Hershey's Kisses, etc.)
There is a seemingly unending list of amazing ways to repurpose an empty shoe box — just search Pinterest for "ways to repurpose a shoe box" and you'll be amazed!
.
O'Keeffe's Working Hands Cream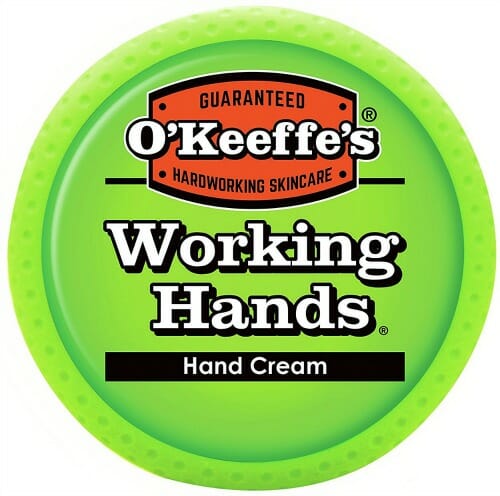 It's that time of year again… time when dry, chapped skin makes it's appearance around our house.
Dave and I both tend to have more issue with dry skin than we do with oily, but both of our hands get REALLY dry in the winter months. The tips of Dave's thumbs will actually split because his hands get so dry — and O'Keeffe's Working Hands cream is what he likes to use during these cold, dry winter months.
It's relatively inexpensive (around $5 or $6 for one container) and it lasts a long time.
He just requested a new container last week (which is what made me think of adding it to my Favorite Things list) and I'll probably get him 2 so he can keep one at school!
.
Owlegories Videos for Kids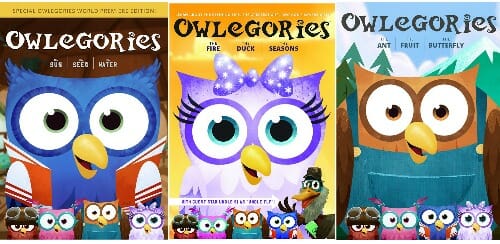 Since we don't have cable, I'm always looking for new shows for my kids to watch via Netflix, YouTube, or Amazon Prime. The show gets bonus points if it's something all of them are interested in (almost impossible, but I keep trying).
A couple months ago, I came across Owlegories on Amazon Prime, and it truly has something for all 3 kids! James loves the fun music and colorful animation, Simon loves owls, and Nora definitely follows along with the story plots and lessons of each episode.
Plus, the pink owl is named NORA!

Owlegories is a Christian program that teaches about God through the amazing things found in nature and revealed in God's word — the owls are really cute and the theme song is VERY catchy 🙂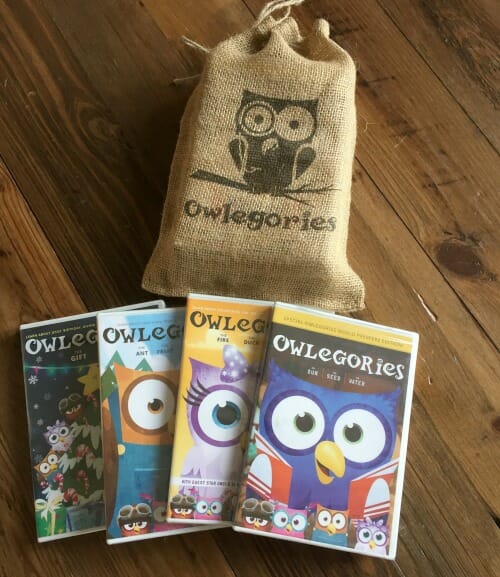 If you have Amazon Prime, you can watch all the episodes here. Otherwise, you can also visit the website directly to purchase the DVDs (we got the set for our church library) or purchase individual episodes to watch on their free App.
They have a really cute Christmas video that just came out — and it even has a guest character named Simon (seriously, how crazy is that!)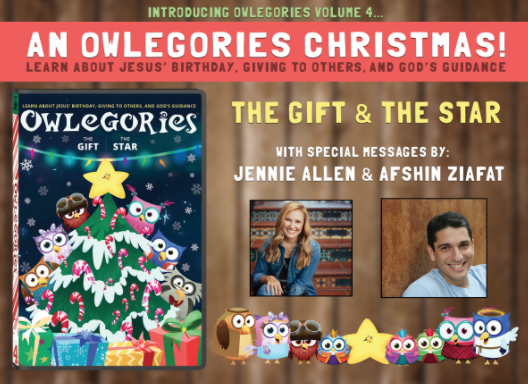 .
Digital Photo Books
I know I've talked about my digital photos books many MANY times over the past few years — but as I scrolled through my LOOOONG list of Favorite Things, I realized I've never officially added my digital photo books to my Favorite Things list.
Everyone in our family loves these digital albums — even James will sit for several minutes and page through his book saying, "bebe" as he points to himself in each picture.
These books are fun for our kids to look back on and great conversation topics when out-of-town relatives visit or we spend time with friends we haven't seen in a long time. We can quickly grab the family albums or our kids' albums and page through what has happened over the past few years.
I have always used Blurb… but I have several friends who use Shutterfly, Snapfish, or any other number of programs — all with great results. For me, the most important thing is that the books are digital — meaning, I can make them on my computer and have them printed when I'm finished.
Digital books take up considerably less space than traditional photo albums and I never need to worry about pictures falling out of the albums.
Also, with Blurb, I really don't even need to worry about the kids ruining the albums because I can always just have them reprinted again if something happens.
I have a really good system in place to create and update my digital albums each month, so they require very little time or effort on my part (usually around 30-45 minutes per month).
I put the finishing touches on Nora's latest photo album over Thanksgiving weekend (and ordered it with a fabulous 50% off coupon code!) She is already anxiously awaiting it's arrival so she can page through the pictures!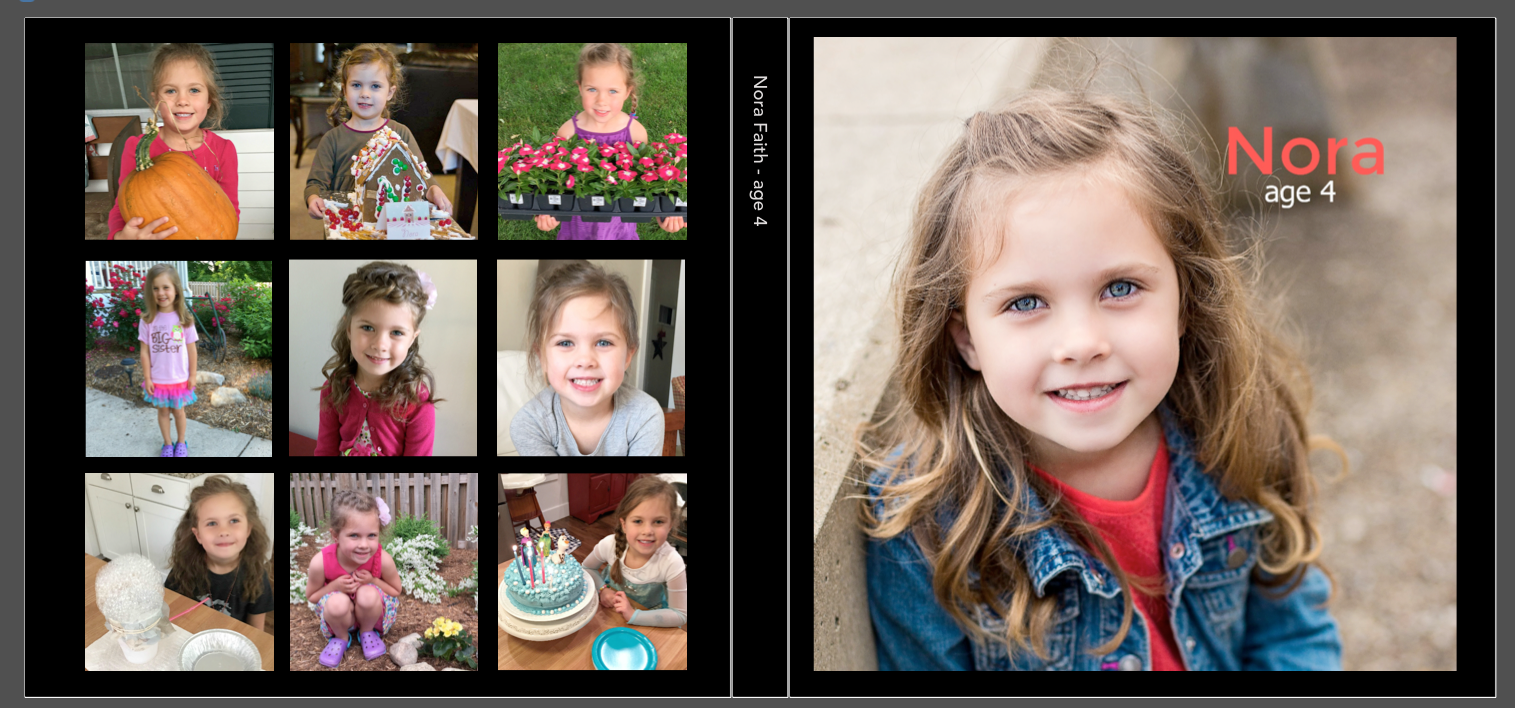 .
Right Height Adjustable Kid's Chairs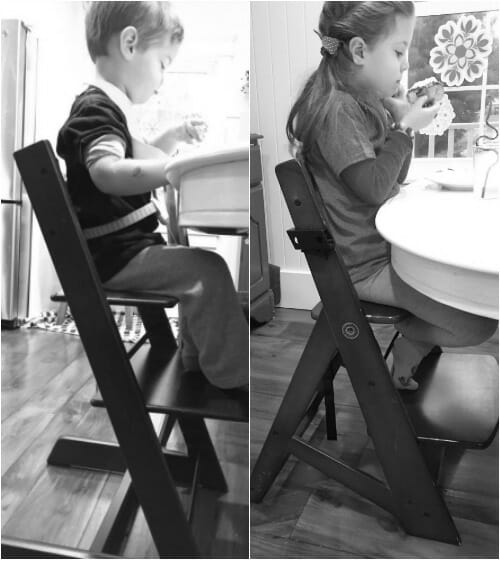 Soon after Nora turned 2, we realized she was getting a little too big for her highchair, so we decided it was time to switch her into a booster seat, especially since Simon was ready to take over the highchair.
We borrowed and tested out several different booster seats and hated all of them. She was so squirmy, she spilled all the time, and she was constantly trying to get down.
Then I remembered a friend telling me about her (CRAZY EXPENSIVE) kids booster chairs, so I decided to look it up on Amazon. I found the Keekaroo chairs and the Stokke chairs — both listed around $250 without any accessories!
Instead of spending an insane amount of money on a new chair, I headed to Craigslist — and wouldn't you know I found the Keekaroo chair listed at $65 and only about 20 minutes away.
I picked it up that night, and I think it will go down in history as one of my best Craigslist purchases ever.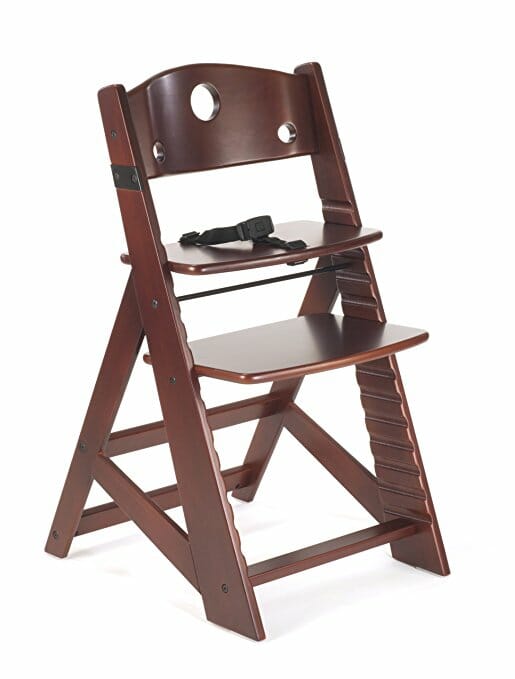 Nora has used and enjoyed her Keekaroo chair many times each day for the past 2.5 years, and we've simply adjusted the seat and footrest height as she grows.
We tried moving her up to an adult chair with a small booster seat about a year ago (when Simon was ready to move out of the highchair) but her behavior at the table took a sudden turn for the worse almost immediately. She was constantly getting out of her chair, standing up, spilling food all over the place, and just very fidgety.
So I went back to Craigslist and found a Stokke brand chair in the same dark wood stain as Nora's Keekaroo chair. I purchased it for Simon, moved Nora back to her favorite Keekaroo chair, and our mealtimes have been so much more pleasant.
I'm already on the lookout for a 3rd chair for whenever James outgrows the highchair.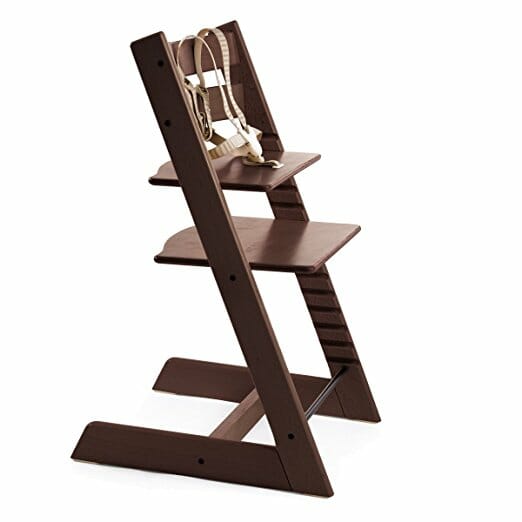 If you would have told me 5 years ago that I would own TWO $250 children's chairs, I would have laughed in your face. And honestly, I still don't think I'd be willing to drop $250 on one child's chair (I'm just too frugal, I guess).
However, knowing what I know now about these amazing chairs, and witnessing the drastic change in behavior at the dinner table when using a chair that "fits" our kids size, I can definitely say these chairs are one of our most favorite things (and I'm SOOOOOOO glad I found amazing deals on them).
.
That's all for me this month.
Make sure you check out my previous month's favorite things — and feel free to share some of YOUR favorite things in the comments below.