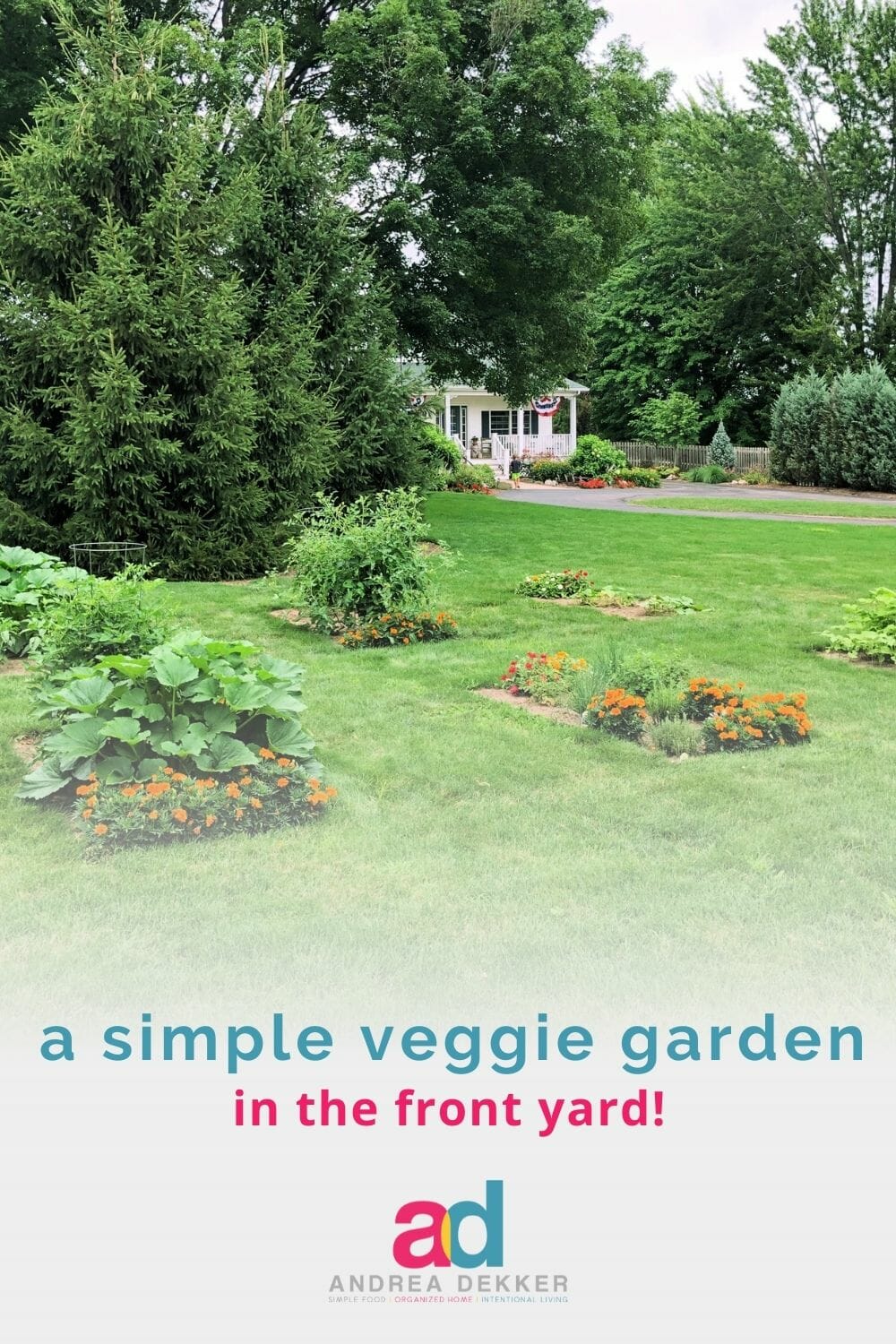 With just a little bit of effort, we created a simple (yet abundant) front yard vegetable garden in one day, for less than $100. See the full transformation below!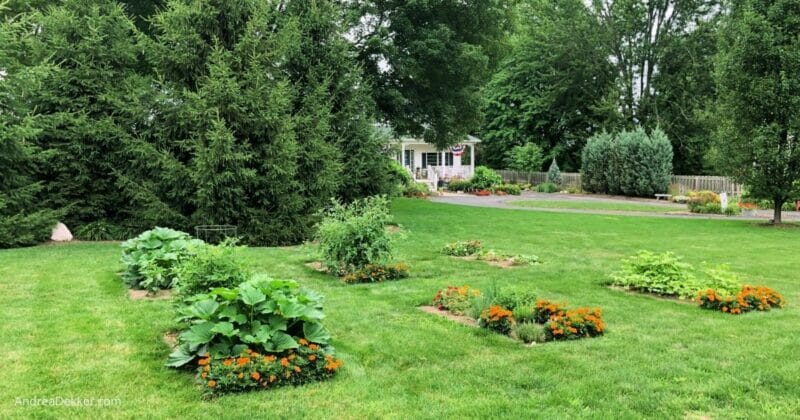 For the last 10 years, Dave and I have talked about planting a vegetable garden in our front yard, but it seemed like such a strange option that we never actually broke ground.
However, as the other sunny locations in our yard were eventually utilized for other purposes, we realized that the front yard was our best option.
After all, it's spacious, flat, already irrigated, and it gets full sun from 8 am to 8 pm — perfect for a vegetable garden!
The only issue for us is that it's our FRONT yard, which is very visible to anyone passing by — and we don't exactly have the best track record of "pretty" vegetable gardens (see this post for proof!)
We've always loved the idea of a front yard vegetable garden and we have grand Pinterest-worthy visions of a sprawling raised-bed garden with an old-fashioned windmill and pretty arbors dripping with flowering vines — all surrounded by hundreds of flowers and a cute white picket fence.
Well, friends, we're not quite there yet… but we got started this year!
Keep reading to see our new front yard vegetable garden, and how our garden has transformed over the last 10 years!
First, a Side Yard Vegetable Garden
Initially, we planted a very small vegetable garden along our driveway (option #2 on our property blueprint below).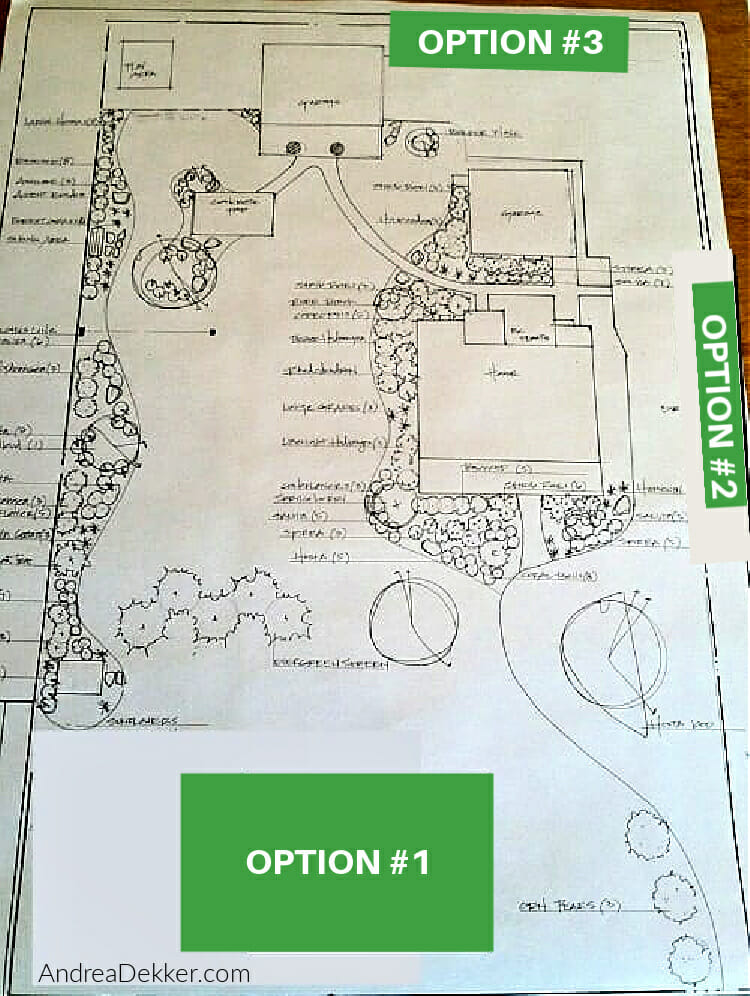 That area worked for a couple of years, but it was quite small and too shady — so we eventually filled it in with beautiful flowers and shrubs instead.
Next, a Backyard Vegetable Garden
After we landscaped along our driveway, we still weren't brave enough to put the vegetable garden in our front yard, so we opted for a slightly larger garden back behind our garage and to the right of our outbuilding (option #3 in the blueprint picture below).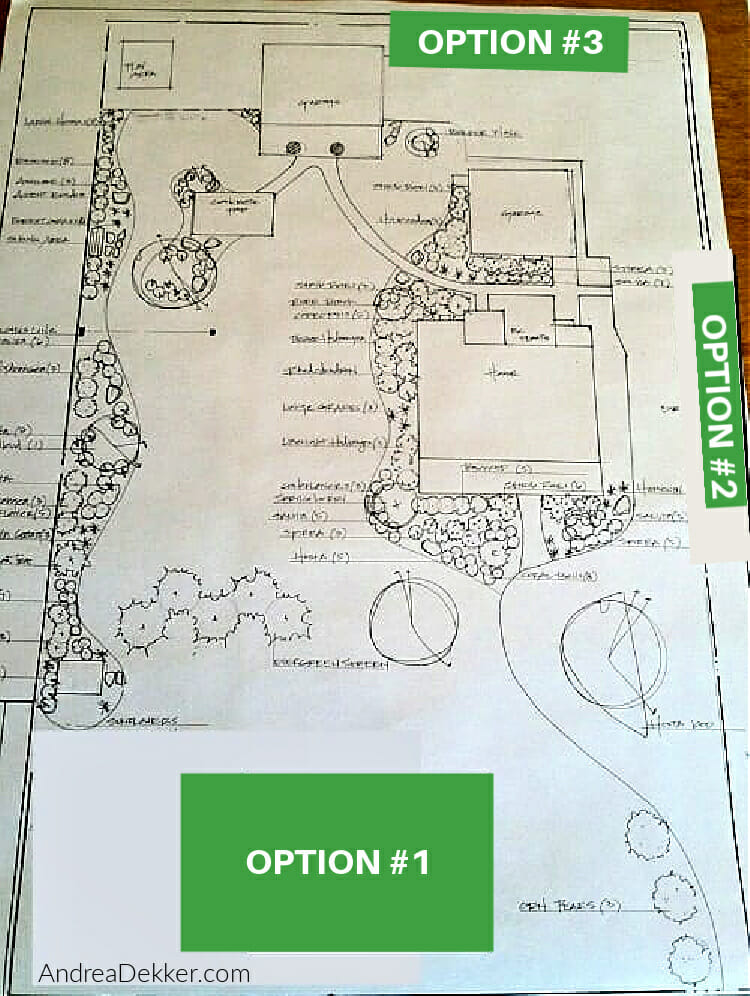 This location worked really well for several years — it was in full sun, it was close to the house, it was out of the way, and it occupied a previously unused piece of our property.
However, when our pool plans changed last fall and we were "forced" to switch from installing an inground pool to an above ground pool due to a shortage of materials, we decided to dig up the driveway behind our garage and put our pool back there — which meant we needed to move the vegetable garden again!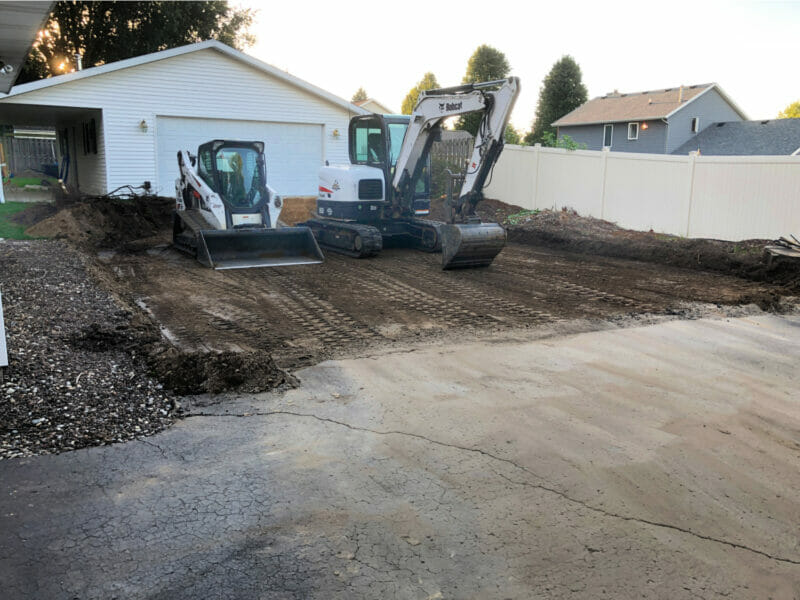 Here's a tiny sneak peek at a small portion of our new pool/deck area. I can't wait to share more — but it suffices to say that moving the vegetable garden was worth it to have our pool!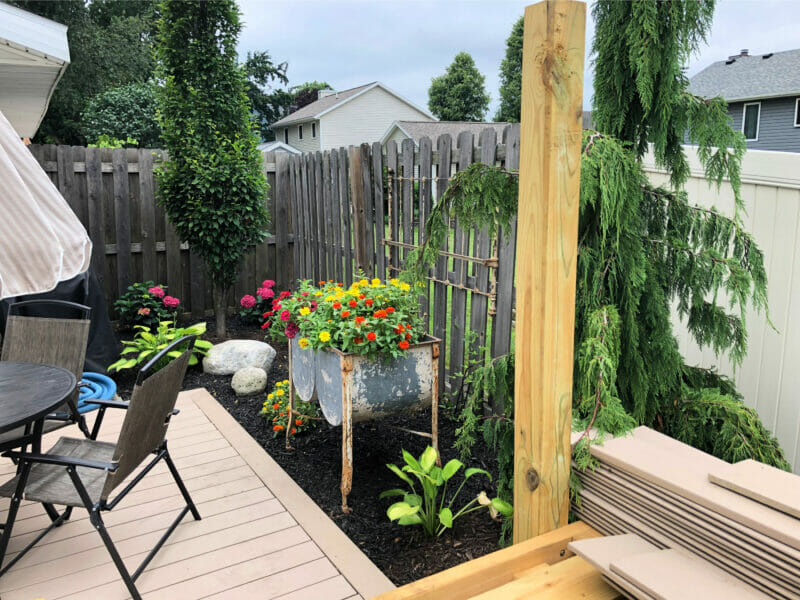 Finally… a Front Yard Vegetable Garden
Since every other sunny portion of our yard is now fully landscaped, the only viable option for a vegetable garden was smack in the middle of our front yard.
So, we went for it!
This past May, we dug up the sod, rototilled 6 mini garden plots, added some basic fertilizer and compost, and planted our vegetables — all in one day!
I was initially a little nervous that neighbors might be upset… especially if the garden became filled with weeds or attracted animals and other pests; but so far, it's going really well.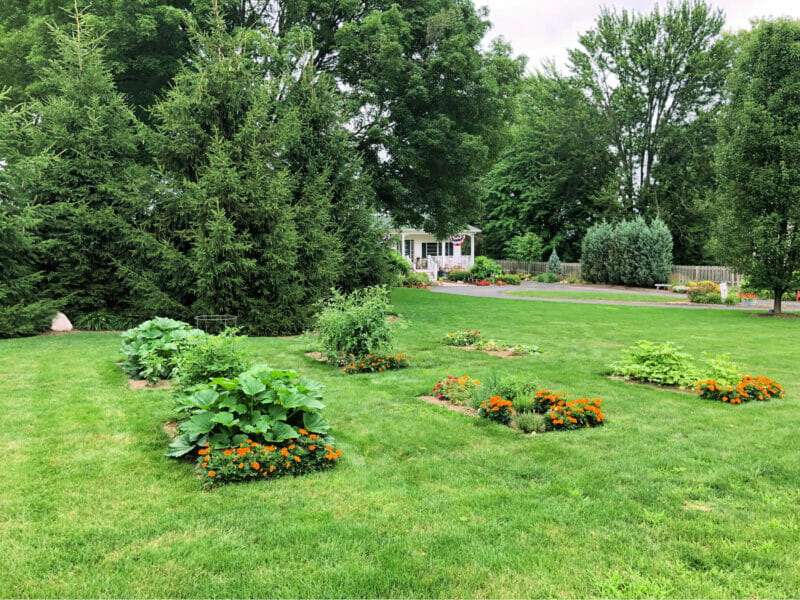 So far, we are thrilled that the maintenance has been exponentially easier than any other vegetable garden we've had!
We didn't go through the hassle of building traditional raised beds because we wanted to see how much we liked a front yard garden before investing too much time and money.
The ground-level beds are really easy to mow around.
We don't spend any extra time watering the garden because we planted it in the middle of one of our irrigations zones, so we simply run that single zone as often as we need to keep the soil damp.
I've hardly done any weeding because there's not much dirt around the plants.
And the marigolds have done their job of keeping bunnies and other animals away (even without a fence).
Our front yard veggie garden is currently a major WIN!
We plan to update our garden next spring (increasing the size and making it more aesthetically pleasing) but it's good enough for this year.
Our total cost was right around $100 — that includes renting a sod cutter, buying fertilizer, compost, and the actual plants, seeds, and flowers.
Not too bad!
Here's a look at the transformation: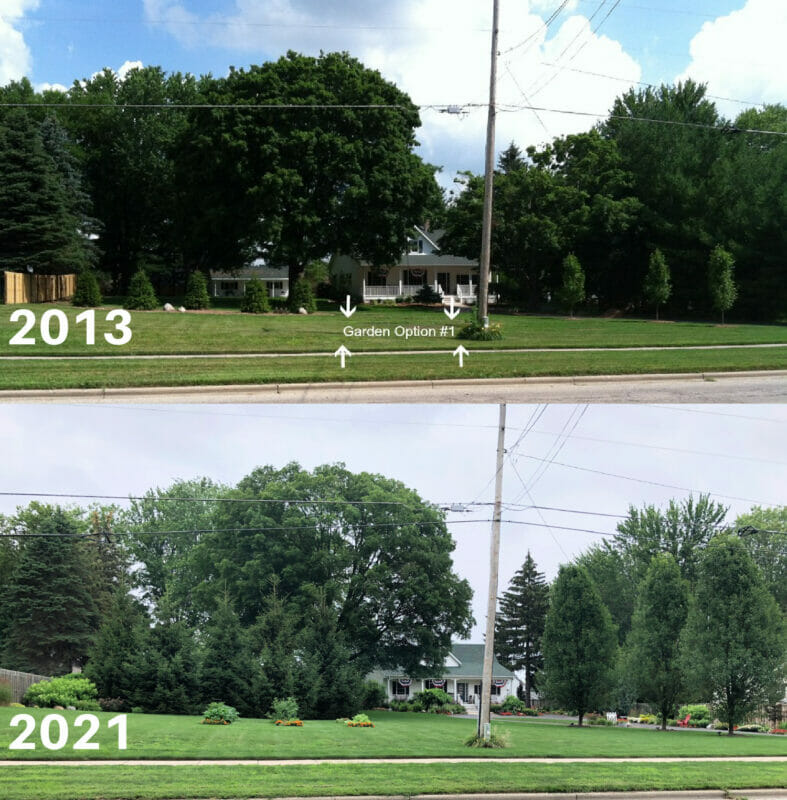 I don't think it looks bad from the road (hopefully our neighbors agree) and if we continue to make updates over the coming years, our front yard vegetable garden might just become the focal point of our yard!
LONG story short… if you're considering an out-of-the-box location for your vegetable garden, I'd say give it a try!
More Vegetable Garden Posts: