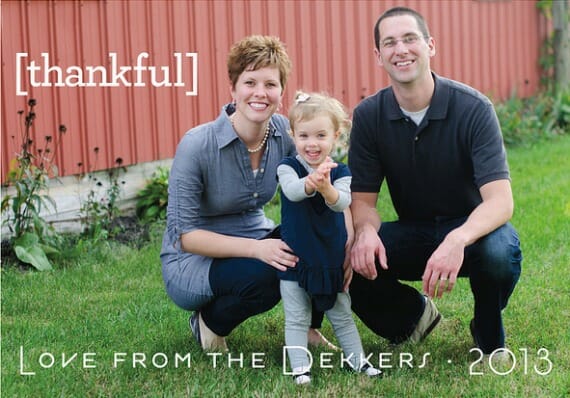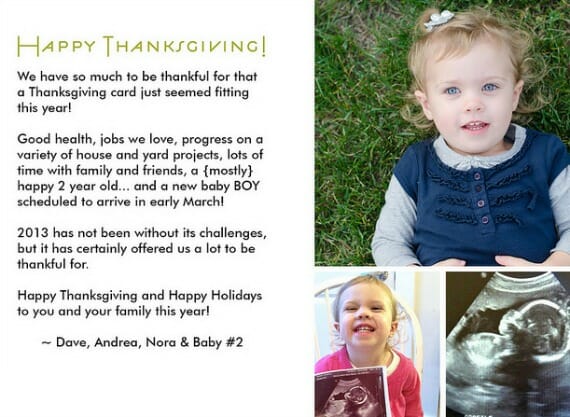 As I mentioned several weeks ago, we decided to send out Thanksgiving cards this year — in lieu of the more traditional Christmas cards.
We do have a lot to be thankful for this year — and Thanksgiving just so happens to be my favorite holiday of the year! Plus, since we just had a few 2-year pictures taken of Nora (and then a few family shots as well), it just seemed like the perfect time to send out our holiday cards this year.
Isn't she cute!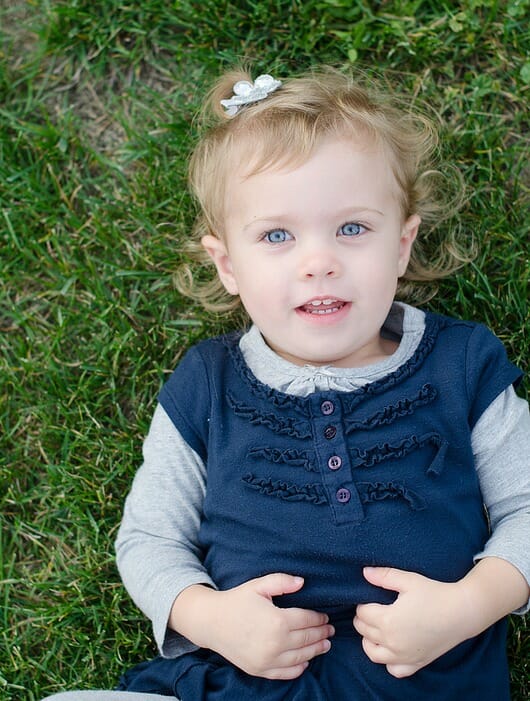 And I won't lie, it feels really good to have the whole "send holiday cards" things crossed off my to-do list nice and early this year! 🙂
Oh, and I ordered our cards from Minted.com. We ordered from them last year and I was really impressed with the quality so I figured we'd go with them again this year.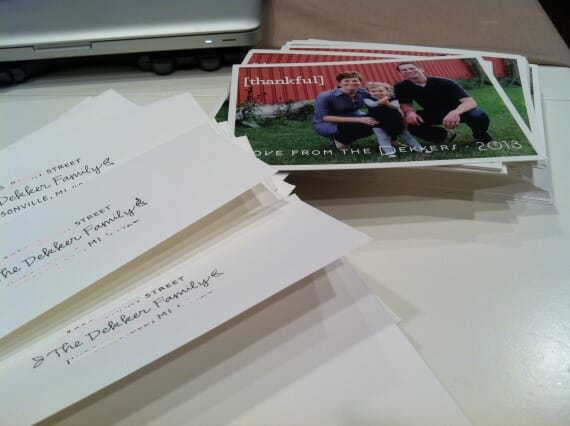 We hope you have a lovely Thanksgiving Day and reflect on some of the many things you have to be thankful for!
Happy Thanksgiving!
And for those of you not going shopping tomorrow (I won't be either) here are a few of my past Thanksgiving posts for you to catch up on 🙂
2012: My poem to Nora for her 1st birthday.
2011: The day we brought Nora home from the hospital.
2010: Some thoughts on giving thanks for our clutter 🙂