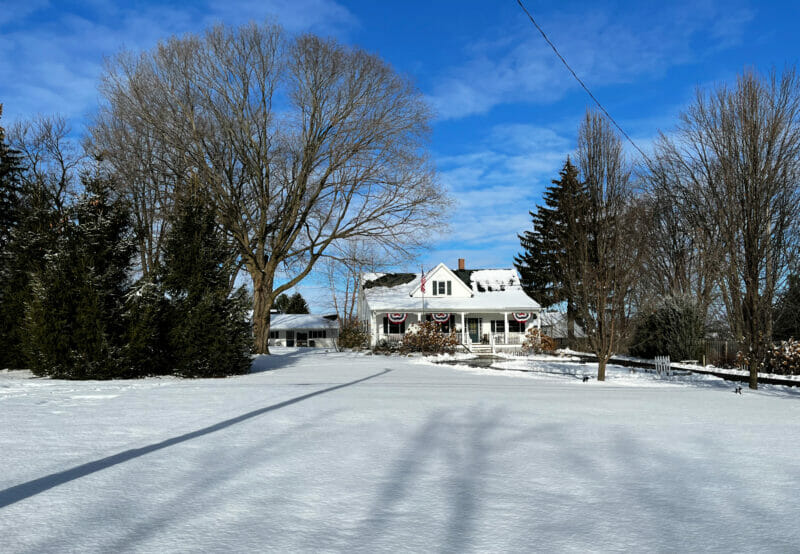 After a month-long break from our normal routine, this week brings our family back to a more traditional school / work / church / home schedule… yippee!
Don't get me wrong, I do enjoy the holiday season (and snow days), but I also really love getting back into a routine without all the "extras" that seem to come with the month of December.
After the dust from our various parties and other holiday activities settled, I'm happy to be back to early mornings, simple meals at home, routine laundry days, family movie night, and a little less "excess".
Simple living is my favorite… I'm sharing more favorites below!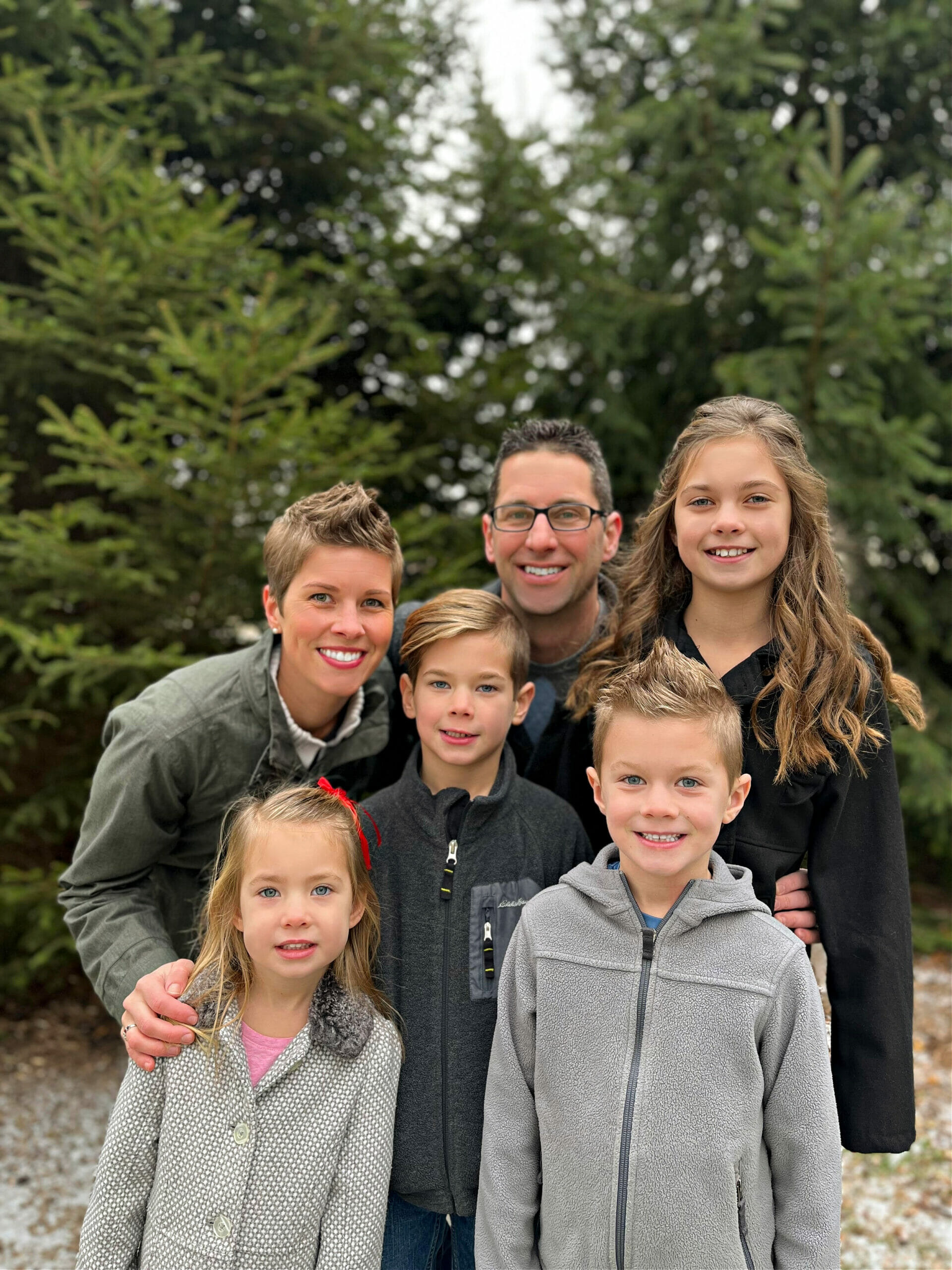 ---
FAVORITE MOMENT = Packing Up Christmas Decor
I know this sounds very "Scrouge-ish" but I enjoy packing up Christmas even more than getting it all out (although we didn't get much out this year).
I do love the twinkly lights on the tree each morning and evening, but I also love the extra space (physically and mentally) I feel when Christmas is packed away… which I did on New Year's Eve and never looked back!
Side Note: I also love unpacking from vacation significantly more than packing… I'm weird!
FAVORITE ROUTINE = Shoveling Snow
A few years ago, Dave and I canceled our plow service — mainly because we weren't happy with their work (we clearly communicated our preferences with the company and they essentially ignored us 2 years in a row).
Also, at that time, we were exiting the "baby stage" and had more time available to shovel in the mornings before the kids woke up, and even during the day while they played outside.
I was initially nervous to cancel the plow service because we have a HUGE driveway, but shoveling has actually become one of my favorite wintertime activities.
Dave and I have our "routine" down pat and we can get the entire driveway done (with the sidewalk and paths to our outbuildings) in about 45 minutes.
The only downside is that our kiddos miss playing on the gigantic snow piles made by the plow trucks.
PAST FAVORITE = The Manplow
Speaking of shoveling snow… one of the reasons we can "plow through" our driveway so quickly (pun intended!) is because Dave stumbled across the Manplow Snow Pusher a couple of years ago.
It's a massive "shovel" (up to 60″ wide) that is SO easy to maneuver and quickly clears the snow.
I use the 42″ Manplow… it's almost addicting how fun it is to shovel!
Also, if you're in the market for a slightly over-priced snow shovel for your kiddos, the Manplow Sprout is SOOOOO stinkin' cute!
It's adjustable so it grows with your child.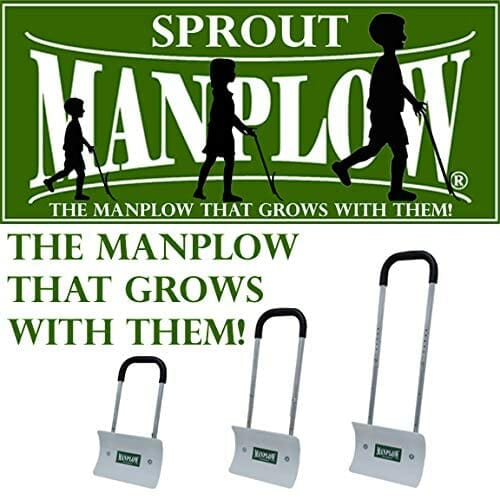 ---
FAVORITE CLOTHING = Old Navy's Ballerina Jeggings
Nora has never liked wearing jeans (it's part of her sensory thing) but she will wear jeggings… as long as they are very stretchy, very high-waisted, and very tight so they don't constantly sag down around the waist.
However, since she is quite tall and thin, it has been an almost impossible task to find jeggings that are tight enough AND long enough (if only we all had this problem!)
After several friends recommended the ballerina jeggings from Old Navy, I did a little research and found super-skinny, 360º stretch, extra-high-waist, long jeggings for 50% off during Old Navy's Black Friday sales.
Miracles of all miracles… they fit perfectly AND she will wear them!
She got 2 new pairs, and then I found another pair for $7 on ThredUp, so I ordered those too.
It may have taken 10 years, but the girl has "jeans"!
---
FAVORITE BOOK = New Morning Mercies
I read a wide variety of books over Christmas break — everything from Nicholas Sparks to Beth Moore, from my childhood favorite "A Little Princess" to a self-published autobiography from a local farmer… and of course, dozens and dozens of children's books and short chapter books to the kids.
However, the book I'm most excited to share is New Morning Mercies by Paul David Tripp.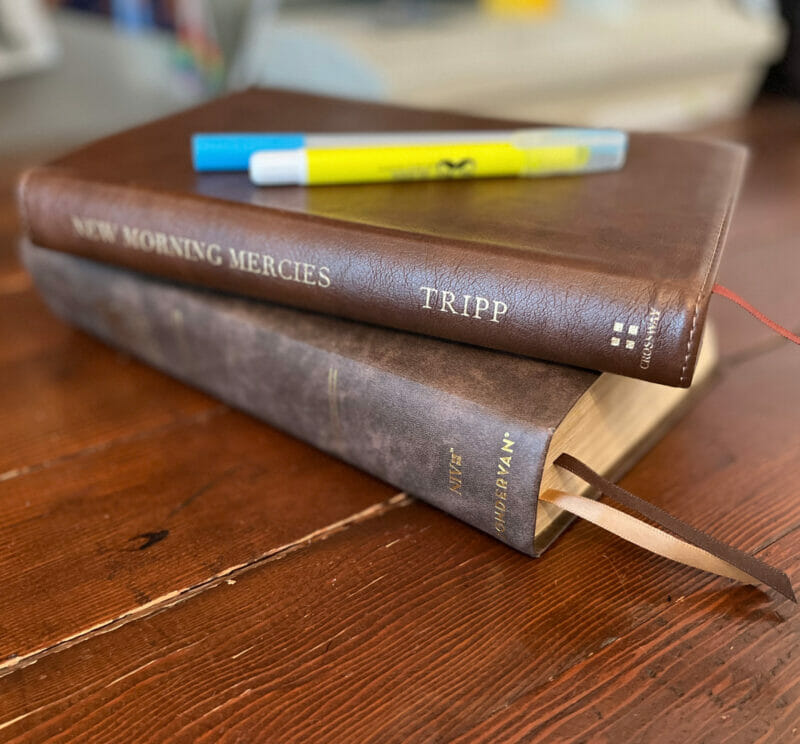 I bought it for myself a couple of months ago, and eagerly anticipated starting it on January 1 (it's a daily, year-long devotional).
I'm generally a fan of Paul Tripp and I had heard great things about this book… so far, I haven't been disappointed.
If you're looking for a daily devotional that you can do in as little as 5 minutes a day (or as long as you want if you dig deeper into the suggested scripture readings), I highly recommend this one.
---
FAVORITE MEDIA = iPhone 13 Portrait Settings
Thanks to the large Apple gift card I won through the internet, Dave and I decided it would be a good time to upgrade my phone (we now plan to use my old iPhone 8 for our "at home phone".)
So over Christmas break, Dave and I had a date-day that included our first-ever trip to Chick-fil-A and visiting our local Apple store.
I had already done a little online research before our shopping day, and although I've never owned a newer model phone, I decided that some of the new camera options made it worth the extra (especially since it was all covered by the gift card).
Oh my goodness, I'm SO glad I splurged!
I started playing with the camera on the drive home and was instantly amazed by the 13's "portrait mode". It's not quite as nice as professional photos, but significantly better than my old phone.
I'm totally hooked and excited to take more pictures this coming year!
FAVORITE RECIPE = Split Pea & Ham Soup
It's not January without a few bowls of Split Pea & Ham soup — at least not in our house!
I often make a ham over Christmas break (they are always on sale this time of year) and then we use the ham bone to make yummy pea soup.
We actually just had it earlier this week and the kids all ate it without complaints.
My recipe is super simple, it freezes well, and tastes amazing as leftovers.
FAVORITE ARCHIVED POST = Take Your Weekends Back
One of the things I'm most passionate about regarding family life is intentionally planning rest into our daily and weekly rhythms.
From my perspective, it's difficult to find time together (let alone ENJOY time together) when we're over-tired, over-worked, over-scheduled, and over-stimulated. We need time to rest… preferably together at home!
Right now, for our family, this looks like reading aloud after dinner each night, enjoying evenings mostly at home, early bedtimes, Friday movie nights, Sunday sabbaths, and reserving our weekends to rest and hang out together — not to clean the house, catch up on laundry, sit on the sidelines of various sporting events, or run errands.
Of course, this also means we need to make time during the week to get all the things done that need to be done, and sometimes we need to say "no" to fun opportunities… but I can tell you it's worth the effort!
If your weekends feel less-than-restful, I'd encourage you to implement one or two of my ideas to help take your weekends back!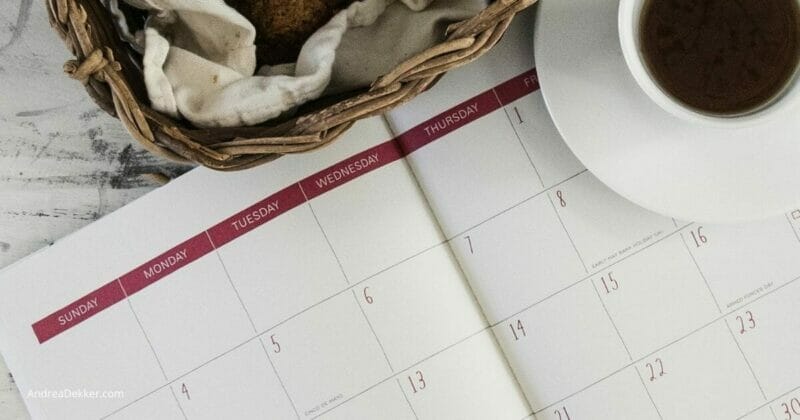 ---
That's all for me this month. 😆
If you're interested, you can scroll through the full archive of my Favorite Things posts HERE!