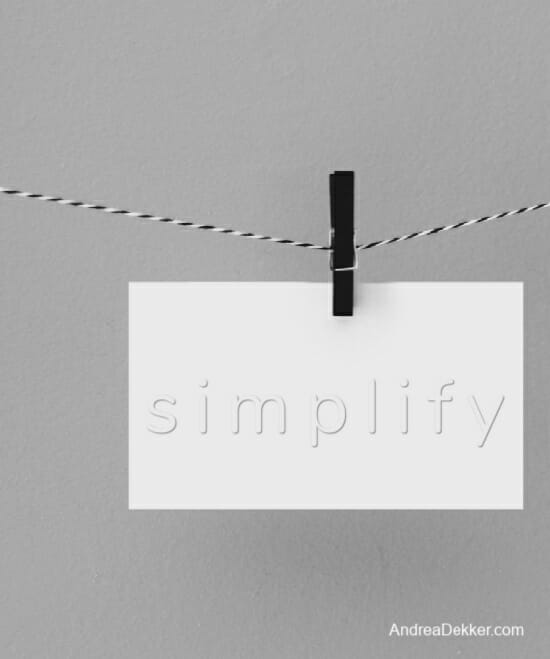 As we near the close of another decade, the word that continually comes to mind is…
SIMPLIFY
Of course, this is not a new word or concept for me to share here on the blog!
This is the goal I have for my own life, day in and day out.
It's the motivation behind the vast majority of my choices and decisions.
It's the concept I built my blog and business on and around these past 10 years.
It's the message I've preached and teached, and shared day after day, week after week, month after month, and year after year.
It's one of the reasons I'm able to live the life I have right now.
SIMPLIFY is a BIG word for my life.
And it's the final word I want to share with you, after a decade of sharing my words online.
I'm taking the remainder of this decade off from the blog (I know, it's only a couple of weeks, but it's fun to say it that way!)

I probably won't be on social media much either — but rest assured, our family is OK and I am healthy and well.

I'm just ready for a break!
Without further adieu…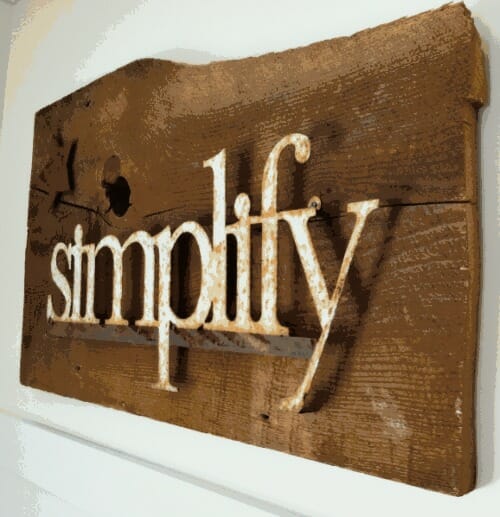 S = START!
Yes, that's it — just START!
Start small so you don't get overwhelmed… but start somewhere so you actually make progress.
This is often the hardest part for so many people (myself included)!
You might need to force yourself to get started, but once you start, your momentum will build and before you know it, you'll be well on your way to reaching your goal of a simpler, more organized home and life.
RELATED READING:
I = IDENTIFY your priorities
If you don't know what your priorities are, it will be almost impossible to make and reach your goal of a simplified life (or whatever your goals are).
Sit down with a pad of paper and pen and write your answers to these questions:
What is most important to you RIGHT NOW?
What are you most excited about RIGHT NOW?
What do you want to spend your time doing?
Who do you want to spend your time with?
Where do you give your money?
The answers to these questions will generally point you in the direction of your current priorities.
Once you identify your priorities, it will be SO much simpler to create goals that align with your priorities. It will also be significantly easier to say "NO" when a request for your time, money, talents, etc. does NOT align with your current priorities.
NOTE: Your goals do not need to be huge life-changing goals… but having goals that align with your priorities is a crucial part of simplifying your life.
RELATED READING:
M = MINIMIZE
I am NOT a minimalist, but I am a huge advocate for MINIMIZING whenever and wherever possible.
Purge clothing, accessories, toys, books, games, kitchen items, lawn tools, and anything else you don't use and love.
Remove to-do's from your list if you aren't passionate about them.
Say "no" to things, people, and activities that don't align with your priorities and goals from above.
Reduce the number of things, to-do's, commitments, and interactions in your daily life. It will drastically help you to simplify every area of life (I know this from years of personal experience!)
RELATED READING:
P = PLAN & PREPARE
My life would be so chaotic (essentially the opposite of simple) if I didn't spend a significant amount of time planning and preparing in advance.
We pick out clothing, sign papers, fill backpacks, and pack lunches the night before.
I plan my meals (breakfast and dinner) a week in advance so I know what groceries to buy and when I need to be home to put food in the oven or to make something from the freezer
Dave and I constantly talk through plans for the week so we're both "on the same page"
We wake up very early so we have more time to plan and prepare for our day.
I know it might seem like a lot of extra work up-front, but I've never ever regretted the time I've spent planning and preparing as it saves me so much time, energy, and stress in the long-run.
RELATED READING:
L = LOWER expectations
Simplifying your home and life will never be as fun or as glamorous as the TV shows, magazines, and Instagram stories make out to be. Sorry!
Living a simple life requires work, sometimes a lot of work — and really tough decisions (ironic… I know!)
If you have children (or a non-supportive spouse) it will be that much more challenging to get and keep your home organized.
I don't say these things to make you lose hope — but rather because I know how important our expectations are in our efforts to simplify and get more organized.
If you expect magical over-night transformations, you will be disappointed and less likely to stick with it. However, if you expect to put in many weeks of hard work, you will be more motivated to continue working towards your goals, even if things don't go your way.
RELATED READING:
I = IMPLEMENT routines
In the paragraphs above, I mentioned that Simple Living can feel like a lot of work (especially in the beginning). However, once you're able to implement a few routines, those previously daunting tasks start to feel much more doable and manageable.
They might even feel… simple!
Routines are pure gold for me and for our family… they are absolutely 100% necessary for our home and family to run smoothly.
There are times when we need to reevaluate or tweak our routines, but that requires minimal effort compared to the amount of time and energy saved using our various routines!
RELATED READING:
F = FOCUS on maintenance
Organizing is not a once-and-done thing… your home and life will require continual maintenance to KEEP things organized.
But don't let this discourage you! Once you have a few routines in place (like I mentioned above) the "maintenance" part will be SO much faster and easier than the "getting organized" part!
Things will get dirty, messy, and disorganized again — that's part of life.
Know that this is normal — make time in your schedule to maintain the work you did in all the steps above, and don't think for one second that your efforts weren't worth it!
RELATED READING:
Y = YOU can do this!
Don't doubt yourself or your abilities.
It might be hard, it might not be perfect timing, it might take you a LONG time to start making noticeable progress, but you can do this… and it will be worth every minute you spend to simplify and organize your home and life!
If there's ONE thing you take away from my blog posts, I truly hope it's a feeling of "doability".
My goal has always been to make everything I share feel doable for real people with real lives, real families, real budgets, real homes, etc.
I don't share perfectly matching organizing containers, color-coded closets, alphabetized spices, pretty handwritten labels, gourmet meals, or elaborate decorations because that's not how we live.
Everything you read here on my blog is "real life" for Dave, for me, and for our children. Every recipe is something we eat, every routine is how we actually live, every sponsored post is for a company or product we use (or used at one time) in our real life.
If I can simplify my life with 4 children and an at-home business… you can simplify your life too!
I'm confident the tips and ideas I share on my blog WILL help you to achieve a simpler, more organized home and life in 2020 and beyond!!
RELATED READING: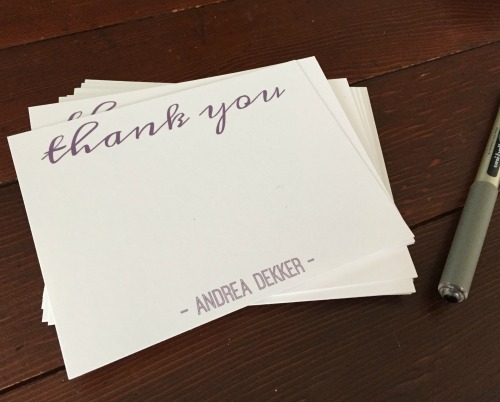 Thank you!
I appreciate you, your loyal readership, your comments and emails, your tips and words of wisdom, your well-wishes and congratulations.
Merry Christmas!
Happy New Year!
God's blessings to you and your family as you begin a new decade!
There are so many more words I could write… but I truly just want to leave you with one.
Simplify, my friends…
Start somewhere
Identify your priorities
Minimize
Plan and Prepare
Lower your expectations
Implement routines
Focus on maintenance
You can do this!
SIMPLIFY!