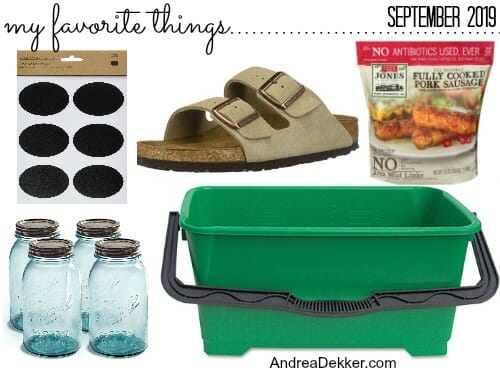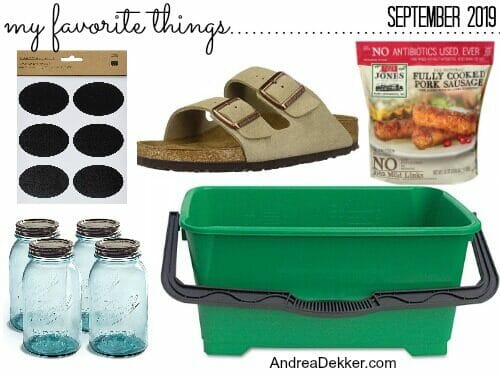 I'm often asked if I "dread" September because it means Dave goes back to school… and I suppose in the past (when the kids were all so little and needed me to do everything for them) I didn't especially look forward to Dave going back to school.
However, I don't think I've ever "dreaded" September!
In fact, it's one of my favorite months because it includes the start of Fall / Autumn — which is my most favorite season of the year (if you've never experienced a West Michigan Fall, you are totally missing out!)
I'm glad to get back into a routine again (I love the school routine) and I'm excited about all the fun things Fall brings!
I'm sharing a few more of my favorite things in today's post!
DISCLOSURE: None of these products are sponsored; however, some of the links below are affiliate links — which means that at no cost to you, I may get a small commission. Please know that I use these products daily in my own home and life. Read my full disclosure policy for more information.

Also, check out my Amazon Market for all my favorite things.
Unger Rectangular 6 Gallon Bucket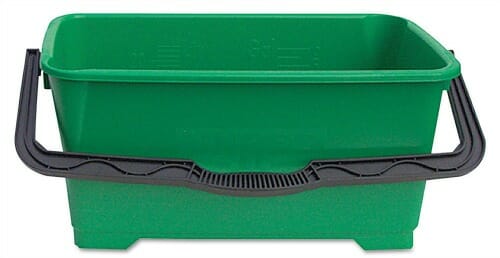 Dave and I got this 6-gallon bucket (in blue, not green) close to 10 years ago now. At the time, we almost returned it because we thought it would be "too big".
I'm glad we didn't though because I can't even count the number of times and variety of ways we have used this bucket over the last decade.
It is SO easy to carry because of the rectangular shape — we use it to carry sand toys to the beach, we use it to wash the car, we use it as a place for little kiddos to play in the water without getting completely wet, and we've even used it to give our toddlers a bath outside.
We take our "big blue bucket" with us all the time, and it's always "in use" around our house!
.
Vintage Blue Mason Jars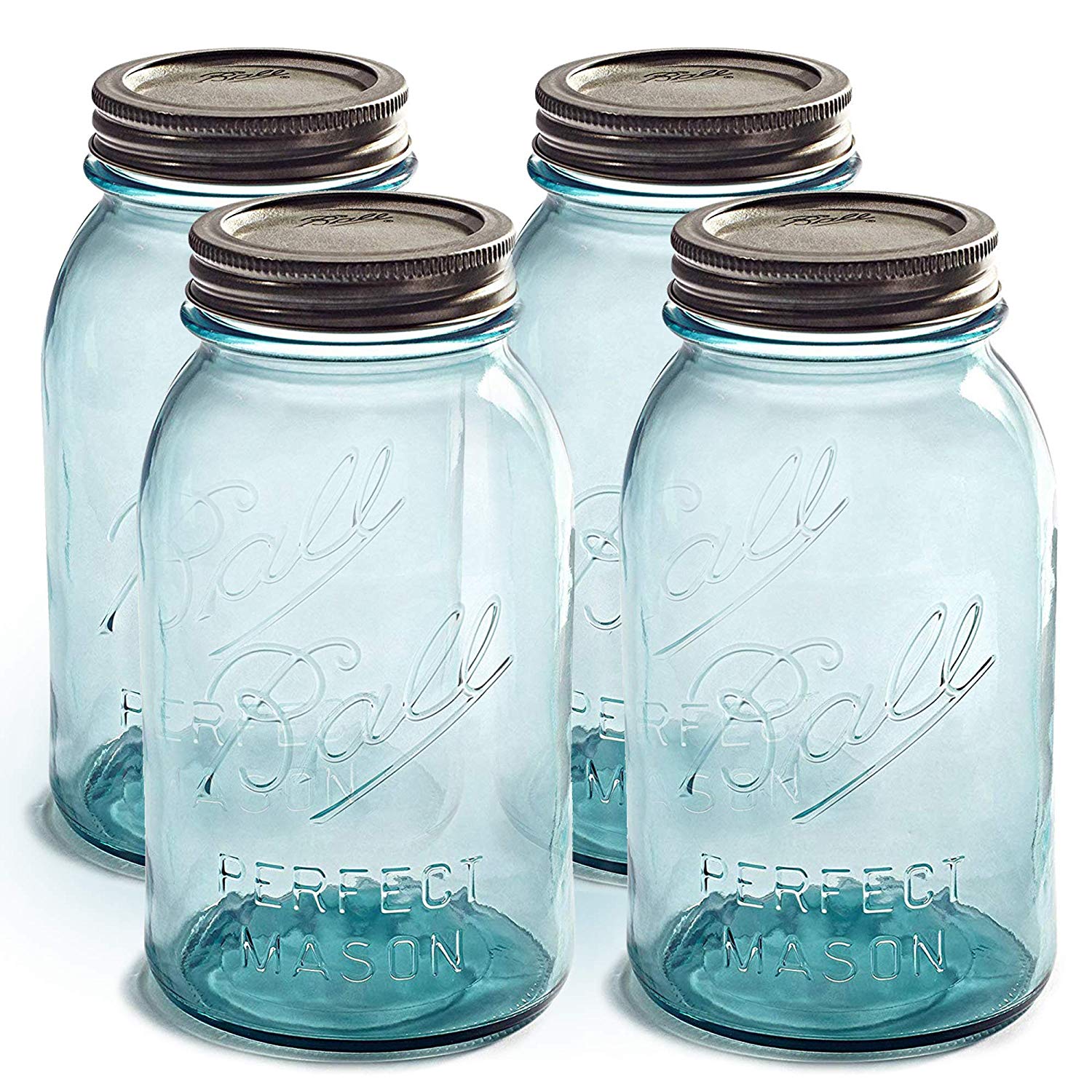 I've had a dozen pint and quart size mason jars sitting in a box in my basement since I got married.
Of course, they don't all just "sit" there year-round — I use them throughout my home for various decorative purposes, and flower arrangements (especially this time of year).
I feel like they fit my simple, casual, farmhouse decor style perfectly!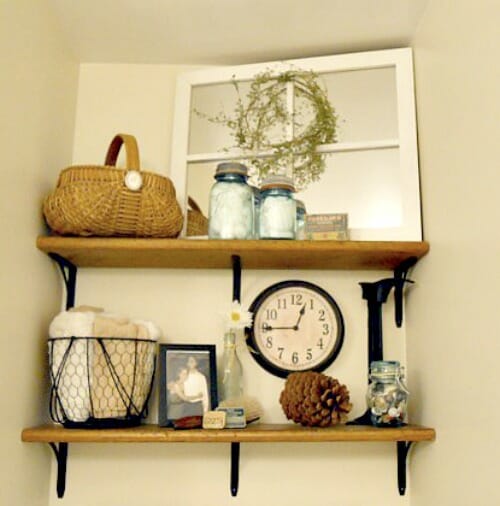 More recently, we started using them for our kids' money banks (with these galvanized lids). They are a perfect size, and they look so fun in their rooms!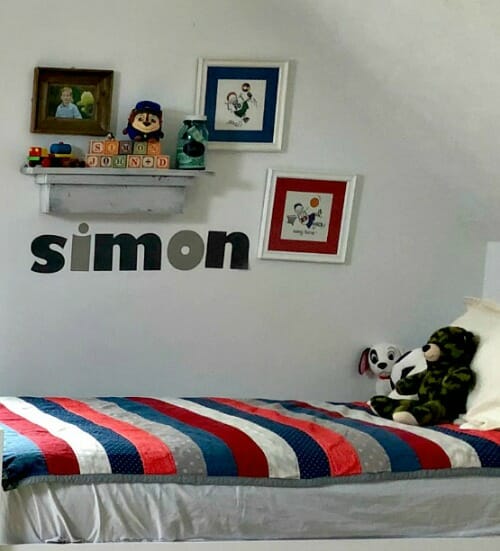 .
Precooked Sausage Links from Costco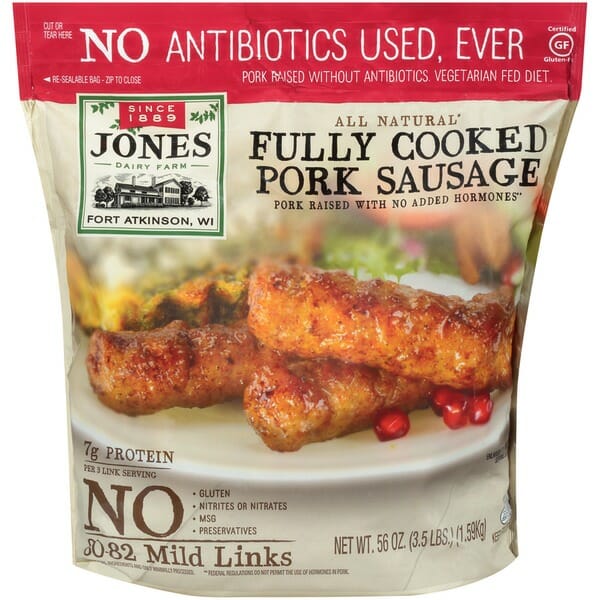 A couple of weeks ago, I shared a detailed list of what I buy at Costco — and these sausages were on my list.
We first tried them last winter at a friend's house, and since I know this friend eats very healthfully, I was surprised she was serving pre-cooked frozen sausages.
When I asked her about them, she pulled the bag from the freezer and showed me that they had very few extra ingredients and were pretty "clean" (pork, water, salt, spices, sugar).
I was mainly just interested in the fact that my kids LOVED them, and that they were fairly reasonably priced at Costco ($10 for 3.5 pounds).
Since then, we buy a bag (or 2) of these sausages every time we head to Costco — they certainly make it even easier for our family to enjoy a hot breakfast on school mornings!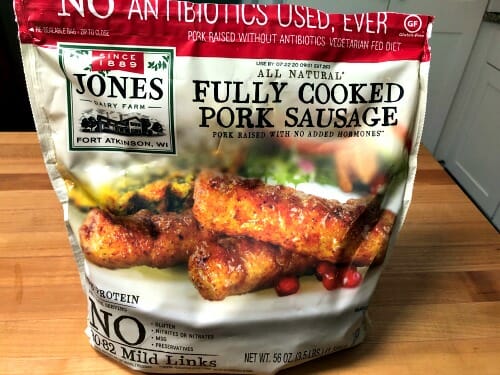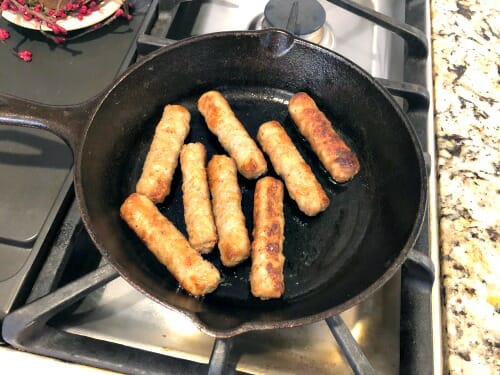 .
Chalkboard Labels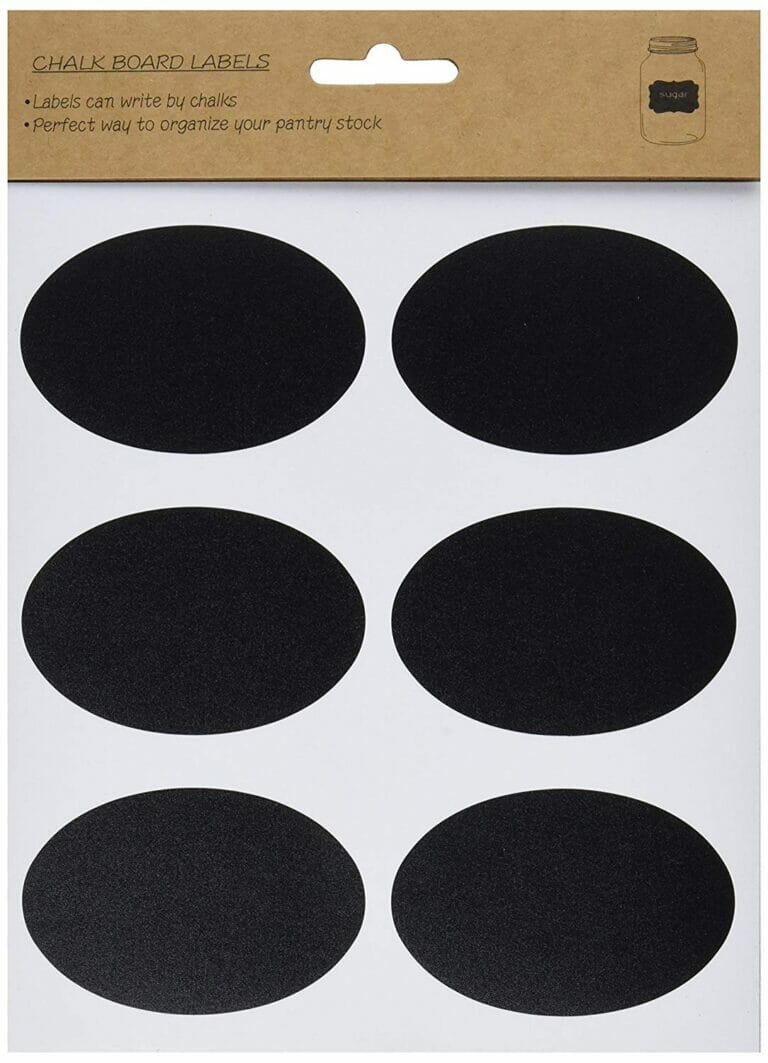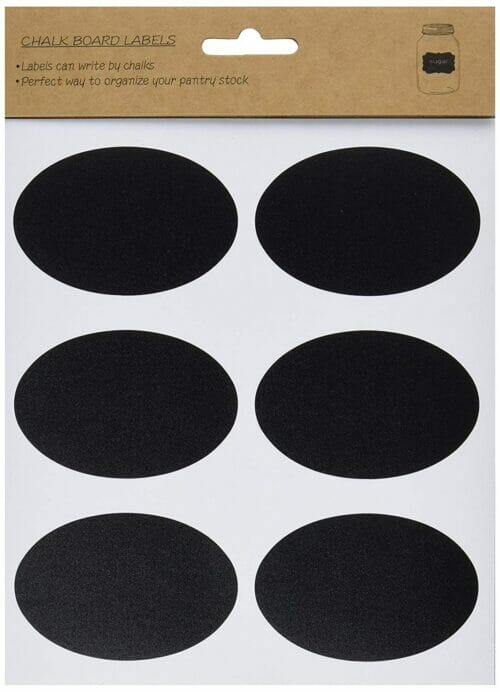 Although I'm a self-professed "non-labeler", there are times when labeling is a must in order for things to stay organized in and around our home.
Many times, the kids need things labeled so we can keep their things "separate" (like school supplies and the money banks I showed above), and now that I buy so much of our food in bulk, I need labels on many of our pantry foods as well.
I was given a large set of chalkboard labels YEARS ago — and for whatever reason, I hung on to them, even though I had no use for them at the time.
Well, low and behold, I now have a use for them, and boy do I love them!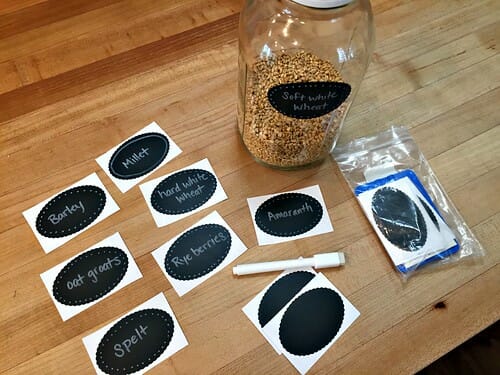 They stick SOOOOOOOO much better than the masking tape or Post-it tape I was previously using… and they look a lot nicer too! 🙂
NOTE: if you are thinking of using chalkboard labels, I'd highly recommend buying a fine-point chalkboard marker as well — they make writing on the labels much easier — especially for smaller spice jars.
.
Birkenstock Sandals ($2 from a garage sale)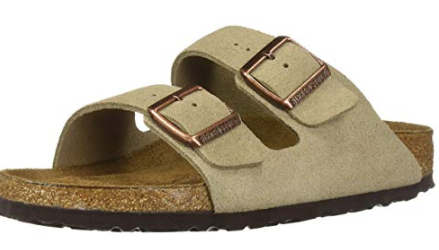 Back in May, the boys and I happened to walk past a garage sale at a retirement condominium on our way to a park. I didn't want to stop but the boys were begging me… so we stopped 🙂
Of course, there were no toys or anything the boys were interested in, but can you believe I found a pair of Birkenstock sandals IN MY SIZE for $2!!!!!
I have very wide feet and everyone always tells me I should try Birkenstocks — but I was never willing to spend that type of money on sandals (plus, I'm not really a "name brand" type of person.)
However, I feel I am now "ruined" when it comes to future sandals because whenever this pair wears out, I will most definitely fork up the money for a new pair!
They are AMAZING! They are so comfortable for my wider feet, and I can totally dress them up or down depending on what I'm wearing.
I've basically lived in these sandals all summer long, and Simon enjoys reminding me that if it weren't for them begging me to go to the garage sale, I wouldn't have found my favorite sandals!
.
That's all for me this month.
Check out my previous months' favorite things — and feel free to share some of YOUR favorite things in the comments below!