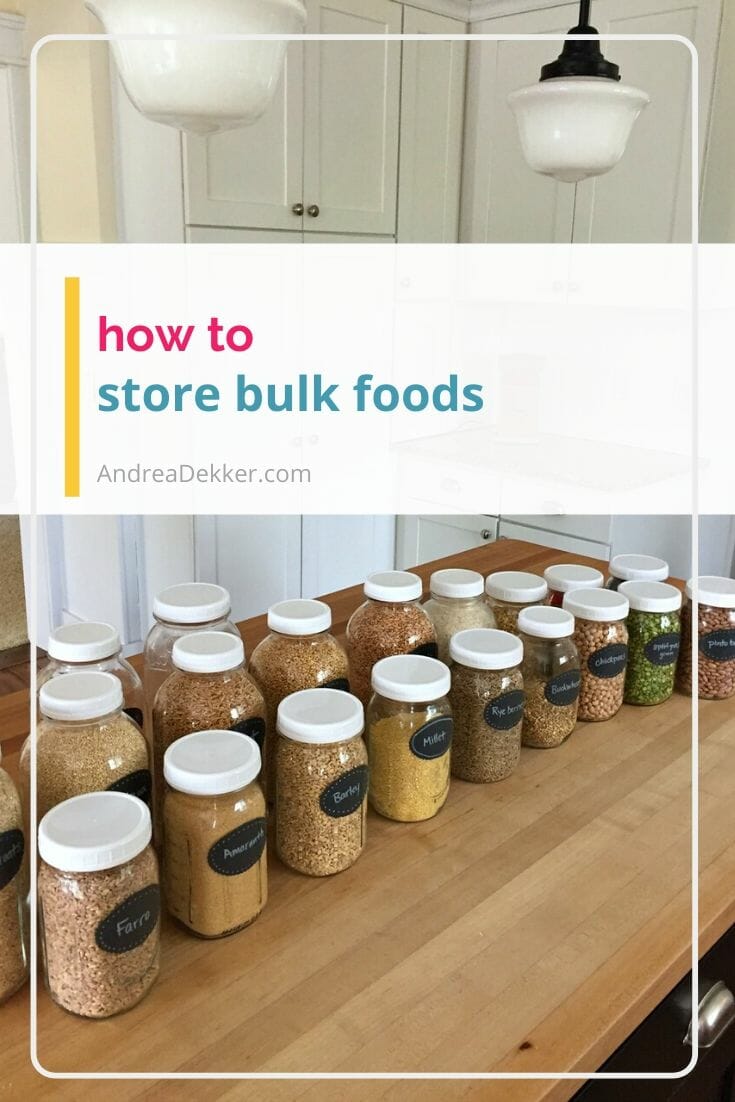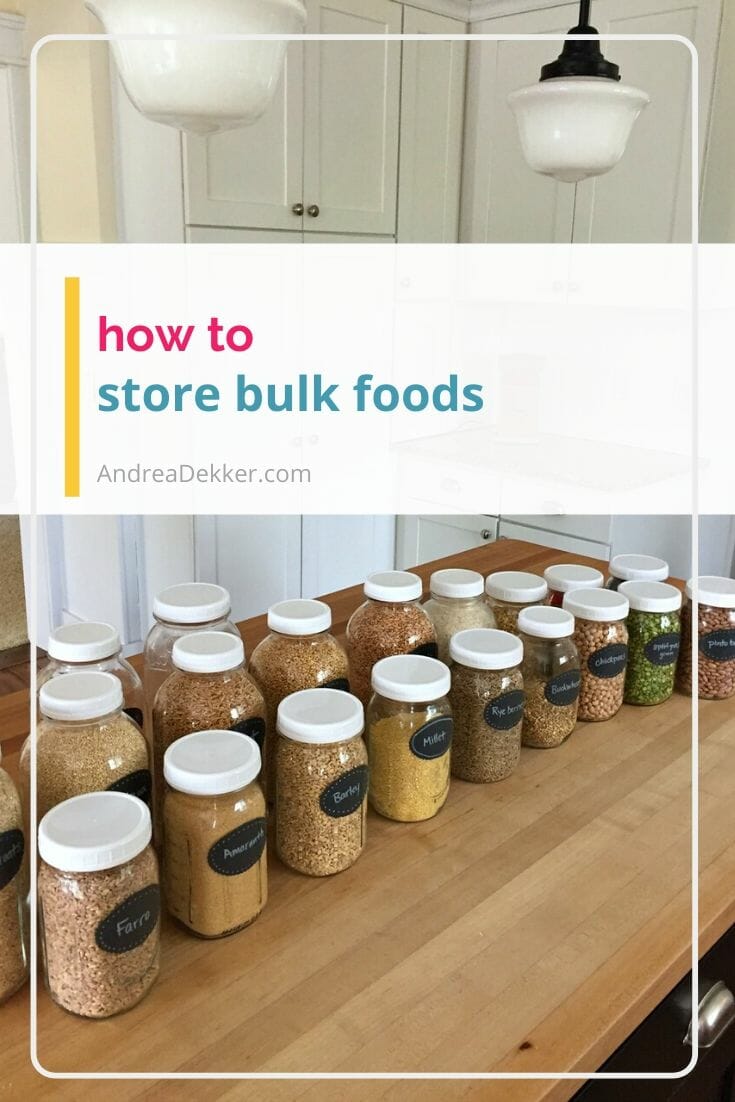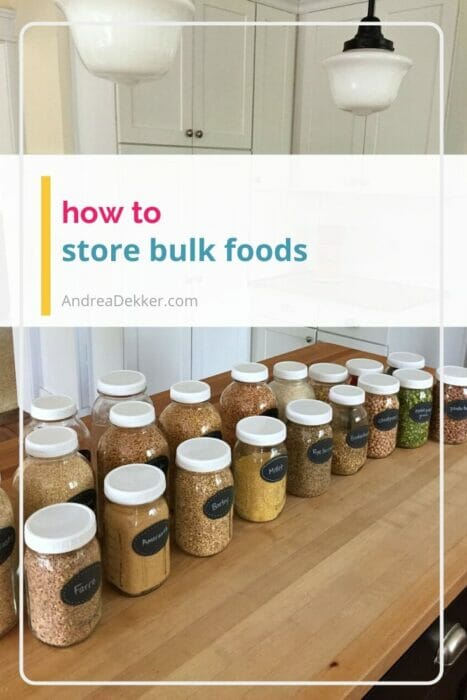 Last month, I shared an updated version of 3 myths from popular TV organizing shows. I originally published that post back in 2017, but I felt it was helpful to share again since I get SO many questions about the 3 myths I mentioned in that post (I'll summarize below).
1. Getting organized does NOT require huge amounts of time, energy, or money (you don't need to hire a professional).

2. Getting organized does NOT require matching bins and fancy labels.

3. Getting organized is NOT a once-and-done sort of deal. It requires daily maintenance.
Read the rest of that article here if you're interested.
For the record, I still stand by those 3 myths 100%!
As I mentioned in that post, you certainly CAN set aside huge amounts of time and money for your projects, you CAN hire professionals if you want, you CAN use cute bins and matching labels if you want, etc. etc.
But it is NOT necessary to achieve an organized home, nor is it how I personally organize my own home.
.
I like to think I'm fairly practical, frugal, and efficient in all aspects of life — especially when it comes to keeping my home neat and organized. I will rarely ever spend extra time, energy, or money to make a space "cute". I don't label anything (except my freezer foods!) I use shoe boxes, milk crates, mis-matched fabric bins and baskets from thrift stores, and any other random container we already have in our home to keep like items together.
Our home looks nice enough, it functions well enough, and it's organized enough for us to find what we need, when we need it. That's what's most important to me.
Of course, I don't mind if other's use cute bins or labels, it's just never been a priority for me — nor have I had a need for labels and/or matching containers.
Until recently!!
How My Pantry Storage Needs Changed Over the past 18 months:
About 18 months ago, I put more of a priority on eating nutritious foods (including TONS more produce) and making more foods from-scratch. I ended up losing all my baby weight (and more) and truly took a whole new outlook on the food I feed myself and my family.
About 9 months ago, I implemented a self-imposed eat-from-the-pantry (and freezer) challenge and essentially used up all the "excess" food in our freezer and pantry over a 5 month period.
Roughly 7 months ago, I embarked on a completely new food journey — grinding all my own grains and making almost all my own bread products with my stone-ground flour.
After we ate through our pantry stock-pile, and after I started milling my own grain, I realized it was now MUCH MORE economical to buy the vast majority of my pantry staples in bulk (something I hadn't really done before).
Just after I started milling my own grain and buying in bulk, I received a HUGE surprise Christmas gift — the matching spice jars with cute chalkboard labels I had on my Amazon wish list for several years!
.
Since we now purchase hundreds of dollars worth of bulk grains, rice, beans, spices, lentils, dried fruits, nuts, and more every 6 months or so (from Country Life Natural Foods), and we obviously don't have the space to store ALL this extra bulk food in our kitchen cabinets, I NEEDED A NEW PANTRY STORAGE SYSTEM… and I needed it SOON!
After a few weeks of CONSTANTLY running down to the basement to get various bulk foods, I quickly realized I needed to come up with a way to store SOME of the bulk items in the kitchen for easy access throughout the day.
I didn't want to invest any money into my new pantry storage… so I turned to the huge stash of Mason Jars I had in the basement, along with the reusable white plastic lids I also already had in the house.
This system worked FABULOUSLY well for me — but since all my grains looked so similar, I needed a system for labeling them too.
Thankfully, I had a new roll of post-it tape and a sharpie ready for the task.
And just like that, I had a fully-functional organizational system for our new pantry needs — using ONLY items I already had in the house!
However, the post-it tape eventually became less sticky and the started falling off… which is when I remembered the stash of chalkboard labels I was gifted years ago.
I dug the labels out of our craft bin, and roughly 30 minute later, I had an (almost) Pinterest-worth pantry! It's honestly not really my style of organization, but I definitely don't hate looking at these beautifully matching jars every time I open my pantry doors!
I know, I know — it's totally unnecessary. But let me tell you how much stronger and stickier (in a good way) the chalkboard labels are! They are SO much nicer than my post-it tape.
I no longer have to worry about labels falling off and not knowing which label when with which jar.
And, I can easily wash the label off with a damp cloth if I need to change it. (The jars + labels can be hand washed and the labels will stay on)
One REALLY nice thing about storing all my bulk pantry staples in similarly sized containers (besides the fact that it looks really nice) is that I can set the shelf height in my pantry to be exactly the height of a mason jar — which means I'm wasting very little space!
.
SO… you're probably wondering where we store all the bulk items:
Good question!
We keep our extra bulk items in food-safe 5-gallon and 1-gallon buckets in the basement. Some of the foods (like hard white wheat berries and oats) I dump directly from the 25 pound bags into the buckets. Other foods (like smaller packages of grains, rice, beans, lentils, and dried fruits) are stored in their original bags inside the buckets.
I then refill the mason jars in my kitchen pantry every couple of weeks, or as needed, which is MUCH more energy-efficient than constantly running down to the basement every time I was cooking or baking.
I also have a couple smaller boxes I use to keep bulk nuts, seeds, spices, and baking supplies in the freezer.
So far, our bulk foods have stayed VERY fresh for many months at a time — and while I'm not sure if I'll keep using this system for the years to come, it's the system that works for us for now!
I'm thrilled that I was able to create a functional and practical storage solution for our bulk foods using ONLY items I already had in the house — and, in the process, fully maximize the storage space in our fairly small pantry area!
If you're interested in any of the supplies I use for our pantry and bulk food storage, I've linked to them below (affiliate links).
Also, I'd love to know if you have any great bulk-food storage tips or products!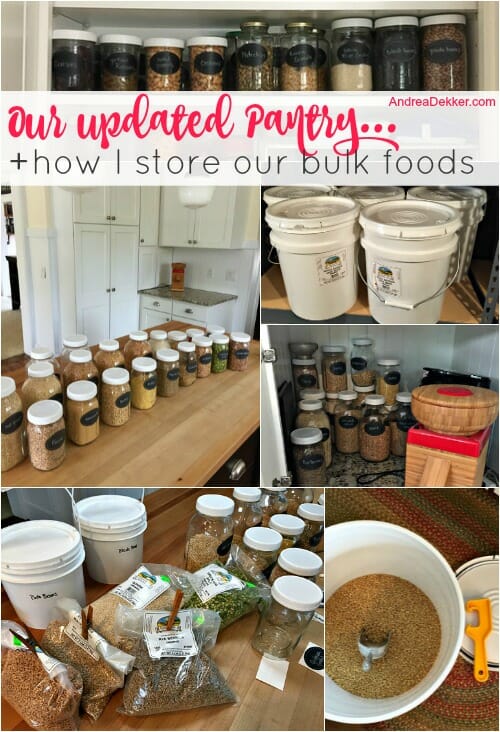 .
Shop My Supplies:
My Bulk Food and Pantry Organizing Supplies
Photo Credit: www.amazon.com
I like to keep a variety of different sized mason jars on hand for different types of foods.
Photo Credit: www.amazon.com
These plastic lids are PERFECT for bulk pantry storage.
Photo Credit: www.amazon.com
These are the exact labels I was gifted. So far, they seem VERY durable
Photo Credit: www.amazon.com
This chalk pen is very easy to write with and washes off instantly with a damp cloth.
Photo Credit: www.amazon.com
We have several of these buckets to store extra bulk items in our basement.