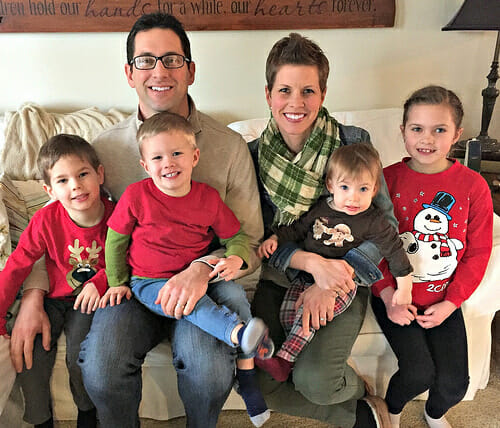 Today is our family's first day back at school after a super fantastic 2-week-long Christmas break (Dave has a whopping 17 days off school!)
It was a glorious break — made even more enjoyable by the fact we didn't have any snow to mess with so the kids could play outside almost every day, we didn't have to worry about driving in bad road conditions, and we didn't have to spend any time shoveling or plowing.
Of course, a "white Christmas" would have been pretty, but I'll take practical over pretty at this point in my life!
The first week of break was almost all fun!
We spent most of our days at various parties, events, and gatherings… along with making food for those various parties, events and gatherings.
We hosted my family's Christmas and enjoyed smoked brisket, baked beans, homemade mac and cheese, corn bread, jalapeño poppers, coleslaw, chunky cinnamon applesauce, and SO many desserts!
I don't have any pictures… but it was DELICIOUS!
For most of this first week we ate way too much, stayed out way too late, skipped naps, consumed tons of sugar, and had a really good time doing it!
Dave and I also TRIED to stay up late to watch Elf (my favorite Christmas movie). I fell asleep in less than 15 minutes… Dave fell asleep about half way through — maybe next year!
Our kids enjoyed seeing cousins they only see twice a year, sleeping over at Grandparents' houses, eating so many candies and cookies, and of course, opening all their gifts.
We were fortunate to get by without too many little toys and trinkets this year as my parents gave them a trampoline and Dave's parents gave them a zoo membership! We'll be able to use both of these gifts more once the weather warms up.
In the mean time, I don't need to store, organize, or pick up any additional toys!
Nora ready for her school's Christmas program.
Clara opening her gift with lots of "help" from brothers and cousins!
Christmas morning!
Yummy treats
Decorating Gingerbread houses
The second week was more "productive"!
I got caught up on laundry and house cleaning.
I stocked the fridge after almost 2 full weeks of making food for countless parties while simultaneously avoiding the grocery stores!
I packed up the tree and ALL our Christmas decorations.
I brought some of our purged items away to a local thrift store.
I wrote several blog posts.
I finished my 2018 family photo book (I'm waiting to order it until I get a good coupon code)
I did a fairly thorough cleaning of the bedrooms and bathrooms, including washing ALL the bedding.
I did quite a bit of baking to fill the freezers back up.
I roasted so many pans of veggies.
I read several books.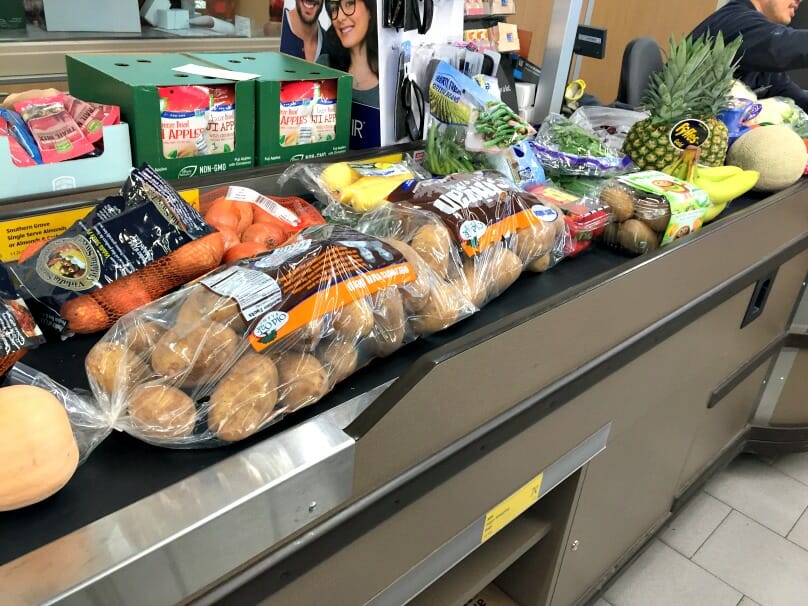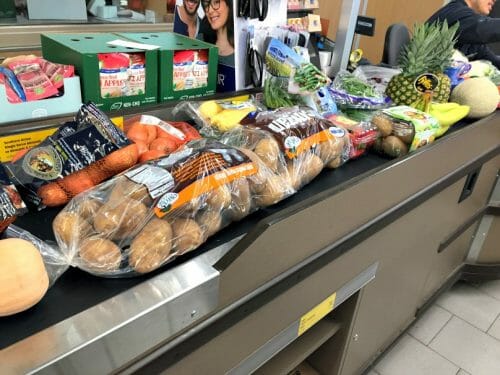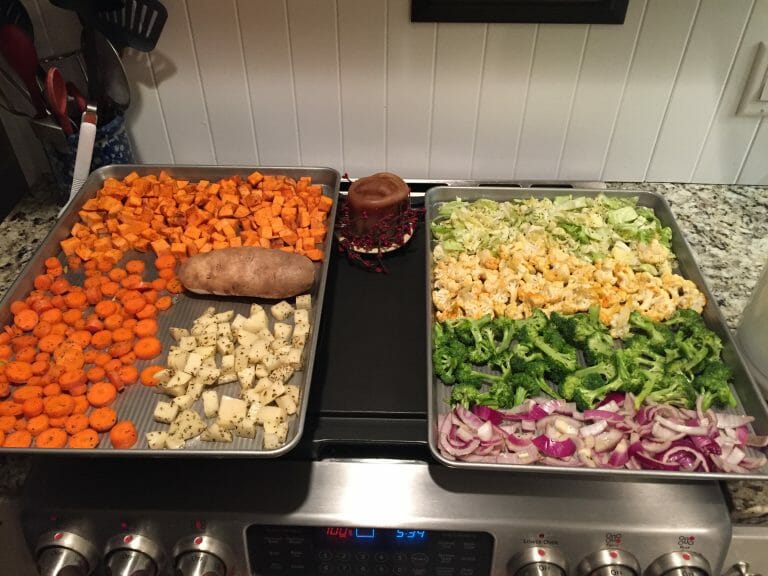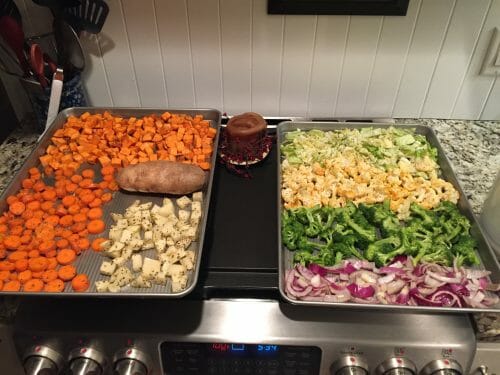 It was fantastic to have Dave around for 2 full weeks, and although he had plenty of things on his to-do list as well, we were able to take turns hanging out with the kids so we each had some productive time during the days.
We also did many things I wouldn't normally be willing to do on my own with all 4 kids — various day-trips to local attractions, heading to Rebounderz a couple times, hitting up local thrift stores to spend some of the kids' Christmas money, going out for lunch, doing science experiments and craft projects at home, etc. etc.
It was a nice change of pace — not sure I'd want to be this "unscheduled" all year long, but these "fun extras" were definitely welcome in our home!
I hope you all enjoyed some part of your holiday season — even if it's just the fact that the holidays are now over and won't be back again for 11 months (no shame!!)
I'm certainly glad to back to a more normal routine again; but in another month or so, I'm sure we'll be counting down the days until Spring Break!
Happy New Year, friends!
Oh, and here's a link to our family's Christmas Card… just in case you missed it before Christmas!