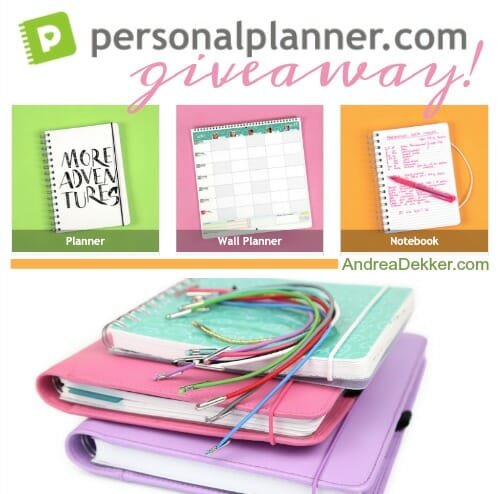 No, it's not another New Year just yet — but since Dave always aligns his planners with the school year (and I know many of you do too) I thought it might be fun to offer a back-to-school planner giveaway from Personal Planner, my most favorite planner ever!
As many of the long-time readers know, I have faithfully used a Personal Planner for the past 6+ years — even after adding 4 kids into the mix and drastically changing my work and home life.
I suppose this is a testament to how flexible the Personal Planner is — with so many great customizable features, I can mix, match, change, tweak, and tailor this planner to fit MY needs year after year!
And I'm happy to have Dave on board with my Personal Planner obsession now too!
I'm also very excited about some of the new page layouts offered within the customizable options.
Dave ordered one of the new layouts (standard A5 size) — and although this layout wouldn't work for me, he feels it will meet his needs perfectly this year.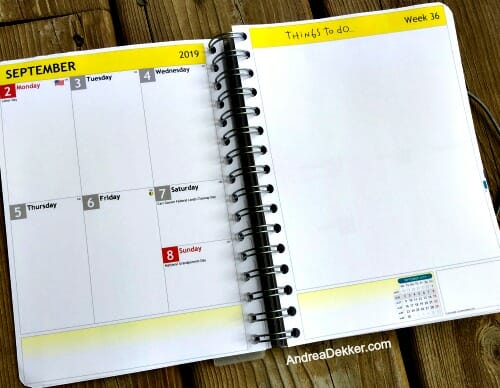 His plan is to use the left page to write family events, school obligations, and quiz/test schedules for all his classes, and then use the entire right page for his super-long weekly to-do list.
I've honestly never seen a planner set up this way, so I'm thrilled we were able to find something that will hopefully work so well for him.
He also has an extended planning area in the back (2020 and 2021)… and a few Sudoku puzzles too! 🙂
Want to See MY Planners?
If you'd like to know exactly how I personalize my planner, you can read those details towards the bottom of this post.

And if you're interested in learning how I use my Personal Planner, this post will be helpful (I wrote it a few years ago, but still do basically the same thing.)

Finally, you can read all about my current Wall Calendar + Planner method in this post.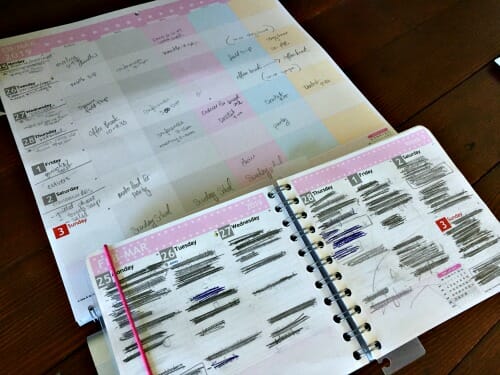 Enter To Win This Giveaway!
Today, ONE lucky reader will win a Personal Planner voucher for a planner of your choice!
Also, all Andrea Dekker readers get 15% off using code: MRDEKKER (now through September 15, 2019).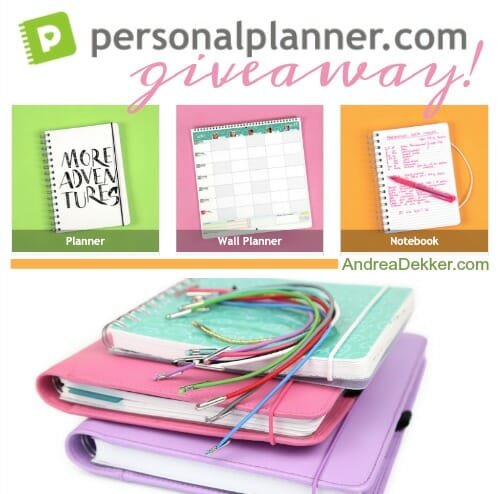 To enter, simply use the Rafflecopter widget below (it might take a second to load).
a Rafflecopter giveaway

This giveaway ends at 11:59 pm EST, Monday, 09/09/2019 and is open to ANYONE, 18 years or older. The winners will be randomly selected via Rafflecopter and notified via email. I received a duplicate prize package in exchange for hosting this giveaway — but all opinions are 100% my own. Please see my full disclosure policy and contact me with any questions you have. Good luck!