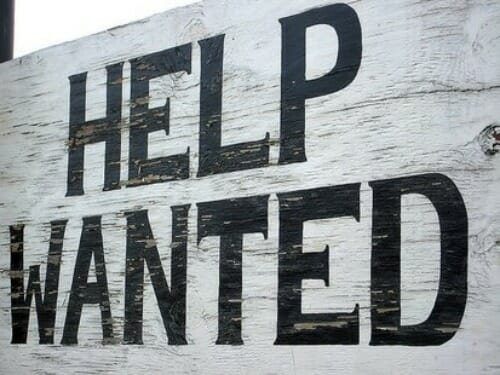 A couple weeks ago, I shared a post entitled "You Asked, I Answered: How Can I Stay Organized?" — mainly due to ALL the questions I've gotten from people who want to know just that… what are the best ways to STAY organized?
Well today, I'm sharing my thoughts and answers to another set of questions I get on a very regular basis:
"Should I hire a professional organizer?"

"When should I hire a professional organizer?"

"How would I go about hiring a professional organizer?"
Last week I received an email from an online friend sharing her concern about when/if/how she might go about hiring an organizer to work in her home.
I have been thinking about this for a while and wondering if it's time to bring in a professional organizer to help me declutter my 600 sq. ft. apartment. Sometimes, the idea of hiring an organizer sounds like a final diagnosis — but there are times I just wish I could get the decluttering done.

What do you think? When and under what circumstances should I hire a professional organizer? How do I know whether they are really the right organizer for what I need? Do your clients tend to get hooked on you being there? If not, how many times on average do you have to go to their house until the client could finally organize on their own?
Ok, so that's obviously a lot of questions all rolled into one email… but since they are questions I get on a very regular basis, I thought I'd do a full blog post addressing a bunch of these Professional Organizer related questions.
As I'm sure you can imagine, the answers to many of these questions will vary from person to person, and there really is no ONE "right" answer. So please don't take my words as THE answer — but rather as suggestions or helpful hints if you find yourself considering working with a professional organizer 🙂
.
And in case you're not interested in hiring an organizer, I've included several photos of organized spaces in our home with the links to those posts below the photos — so hopefully there's something for everyone in this post!
1. When should I hire a professional organizer?
When you feel like you can't do it on your own:
In my opinion, you should hire a professional organizer when you get to the point where you feel like you just don't know where to start and you can't do the job on your own — just like you might hire a professional plumber, electrician, or contractor for home projects you just can't do on your own.
Often a plumbing or electrical problem is more important to address than a clutter problem, but I know from LOTS of experience working in clients' homes that people usually don't regret hiring an organizer once they see how quickly their "huge" organizing project is finished. I can't even count how many times I've heard phrases like "I can't believe I waited so long to call!" or "I can't believe how much we accomplished in such a short period of time!"
When you are financially ready:
I always charge an hourly rate just because it's almost impossible to predict how many hours one specific project will take. And usually, when I work with a client, they end up wanting to do "just one more thing" — which obviously adds to the number of hours I'm at their home. Due to my super busy "online schedule", I hardly do ANY in-home organizing anymore — but I know that many organizers charge around $40 – $80 per hour (possibly more depending on your area). However, they often have specials — especially if you're going to be a long-term client.
Obviously, I think hiring an organizer is a great investment because of how much time, money, stress, and energy it will eventually save you — but I do think you need to be financially ready to spend at least a few hundred bucks before you consider hiring an organizer.
When you are mentally ready:
Purging is a VERY emotional process for most people — so if you're not mentally and emotionally ready to get rid of your stuff, you should NOT hire an organizer.
Organizers are good at what they do, and they will try really hard to maximize your space, but they're not miracle workers who can shove 5 bins of stuff in one tiny drawer. They also can only work as quickly as you let them… so if you need to stop and think about every single photo, piece of paper, scrap fabric, book, CD, kitchen utensil, etc. it's going to take a lot longer!
You WILL have to purge and make lots of decisions, so please make sure you are ready to do that before bringing in a professional.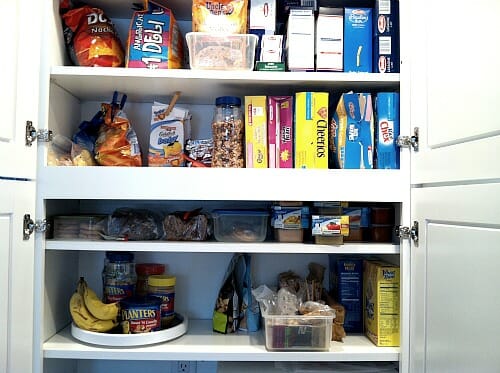 2. What are the main advantages to working with a professional?
I mentioned some of the advantages above — but in my opinion, the main benefits of working with a professional organizer are that:
– We help you get started (often the hardest part for people)
– We help you stay focused and on-task
– We add a new perspective to your space (and have tons of creative ideas you probably have never considered)
– We work REALLY fast
So if you need help getting started, if you need help staying focused, if you could use a new perspective on your space and your clutter, and if you want to work really fast — it might be time for you to hire a professional.
(how I organize our gift wrap)
3. How do I find an organizer in my area?
My best advice would be Google or word of mouth.
I honestly did no advertising for the first 3 years… outside of word-of-mouth. I told my clients that if they referred anyone else to my services (and that person hired me), the original client would get 1 free hour of organizing. I got LOTS of referrals and my business grew quickly!
So ask around to your friends, family, neighbors, and coworkers. Ask on your Facebook page. And then once you get a few names, Google them to see if they have a website (hopefully they do) so you can learn a bit more about them, their fees, their organizing style, etc.
Contact a couple different organizers (email is usually preferred) to explain your situation and ask any questions you have up front. If they don't have the time to respond, they probably aren't right for you.
(how I organize our basement storage shelves)
4. How do I know if they are the right organizer for me?
From my perspective as an organizer, I can usually tell from the first phone conversation or email if I will be a good fit for the client or not. I will NOT work with hoarders or anyone who is not ready to do some major purging — mainly because these type of clients often end up frustrated with how little progress we make (because they aren't willing to purge anything) which then reflects poorly on my services if they give me a bad recommendation to someone else.
My specialties are organizing paper, closets, kitchens, and other smaller spaces. I don't like doing huge projects like a jam-packed garage or basement — so if a client asks me to do something that wasn't a good fit for me, I would probably try to refer them to someone else.
I would hope that other organizers would also admit if they don't think they would be a good fit — but you as the client can (and should) also ask some questions of your own to get a better feel for the organizer's personality and work habits.
Also, I would like to mention that I definitely do NOT think your organizer needs to be certified or a member of expensive groups like NAPO (National Association of Professional Organizers). Outside of my business degree, I have nothing that specifically qualifies me to be an organizer — except that I'm really organized and pretty good at helping others to work through their organizing issues. Experience is my training — and honestly, I think organizers who spend so much time and money trying to get certified often have less actual "real life" experience and have a more regimented idea of how things "should" be organized instead of just going with their gut and doing what they think is best for the client's specific space (but that's just my opinion!)
5. How often will an organizer need to work with me?
Honestly, there is really no way for me to answer this question — sorry!
This totally depends on how big your space is, how cluttered your space is, how ready you are to purge, how much you're willing to purge, how quickly you're willing to make decisions, how much you're willing to spend, etc.
Normally, I would end up working with a client for two or three 3 to 4-hour sessions and then they would be to a point where they could do it themselves (like maintenance mode instead of overhaul mode). Sometimes I might go back 6-9 months later for a little refresher, and other times I never heard from them again (except sometimes emails with pictures of how organized their space still was a year later!)
However, I had other clients who I worked with once a month, every month for several years. It was more of ME doing the maintenance — but that's what they wanted..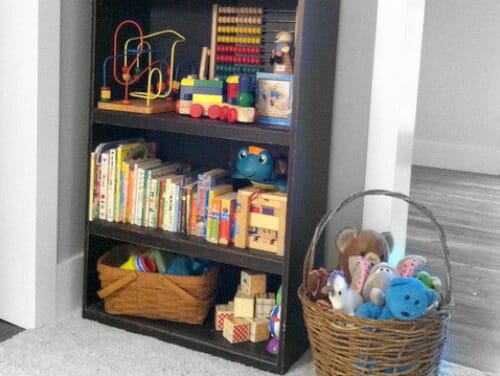 Ok, so that was a pretty long post — but hopefully it answered a lot of questions for any of you who MIGHT be thinking of hiring an organizer to help you with some of your clutter woes.
I know that November through February were often crazy busy months for me because everyone wanted to get organized for the holiday season and then for the New Year — so if you're in that boat, bookmark this post and use it to help you find the best organizer for you.
Happy organizing!
More questions?
Have you had experience working with an organizer and want to share (positive or negative — but still nice)? Do you have other questions I didn't address in today's post? Are you an organizer and want to add something to what I've said above?
Leave it in the comments below!