The last week seemed to fly by thanks to Nora's birthday celebrations, Grandparent's Day at Nora's school, Thanksgiving break, visiting with family from out of town, and spending more time with Dave home from school.
It was SOOOOO nice having Dave home for a few extra days this past week. For the first time ever, he got Wednesday, Thursday, and Friday off from school — and although he will have a shorter Christmas break to make up for it, we definitely all enjoyed his extra time at home for Thanksgiving.
My goal for Thanksgiving break was to "catch up and work ahead" — on everything from cleaning, organizing, and freezer cooking, to blogging, a few personal projects, and wrapping up a bunch of landscaping to-dos that sat for a while as we enjoyed a bit of snow!
Dave had a long list of to-do's as well — and for the most part, we accomplished everything on our list. However, neither one of us were able to actually work ahead on anything.
I'm sure we could have accomplished more if we really wanted to, but we enjoyed several lazy afternoons playing outside, several late nights with company, and even a few "late" mornings as our kids let us sleep in past 7:00am for THREE days in a row!
I suppose all the extra holiday stuff just wore them out. In fact, Nora even took a voluntary couch nap on Friday afternoon!
.
Here are a few projects I worked on last week:
Reorganized the kid's play area under the stairs and turned it into more of a crafting / coloring area instead of a play room (since they have the play room upstairs now)
Did a bunch of extra baking to make Nora's birthday treats and Grandparent's Day snacks for her preschool.
Did a mini kitchen purge and came away with 3 paper grocery bags full of stuff to donate.
Set up our new kitchen table just in time for Thanksgiving dinner! (my brother-in-law painted it for us with a professional sprayer).
Opened a bank account for Nora so she could deposit her birthday money!
Hosted our first Thanksgiving!
Did several hours of yard work — raking leaves, splitting and transplanting perennials, and working on the shed.
Washed all the sheets and surprised Dave by FINALLY giving in and buying a set of flannel sheets for our bed (he's only been asking for 10 years now!)
Tried 3 new recipes. They were all tasty and simple, so I'll hopefully be sharing them here on the blog in upcoming months.
Put up a few Christmas decorations — the Christmas tree on our main floor, 2 small trees upstairs for Nora and Simon, our new Little People's Nativity, and a few other VERY SIMPLE decor items throughout the house.
Finished the last episode of Call the Midwife on Netflix (I pounded out all 4 seasons in the last 3 months — SOOOOOOO good!)
Worked on my November photos for our 2015 photo album — and worked on finishing Nora's photo book now that I have the photos from her birthday.
Our Menu Plan:
MONDAY:
Cranberry Pork Roast (recipe coming later this week)
Steamed broccoli
Rolls
TUESDAY:
Chips and Salsa
Lettuce Salad
WEDNESDAY:
"Rainbow lunches" for the kids (see photo below)
Pancakes for dinner
Sausage
Fruit
THURSDAY:
FRIDAY:
Chinese takeout for lunch
Chicken Tortilla casserole for dinner
SATURDAY:
Leftovers for lunch
Burgers on the grill for dinner
French fries
Lettuce salad
Sliced apples
SUNDAY:
Lunch at my parent's house to celebrate a few family birthdays
Pizza for dinner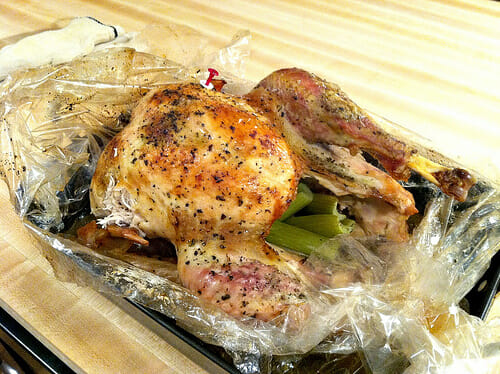 .
Here's to another week… Happy Monday!