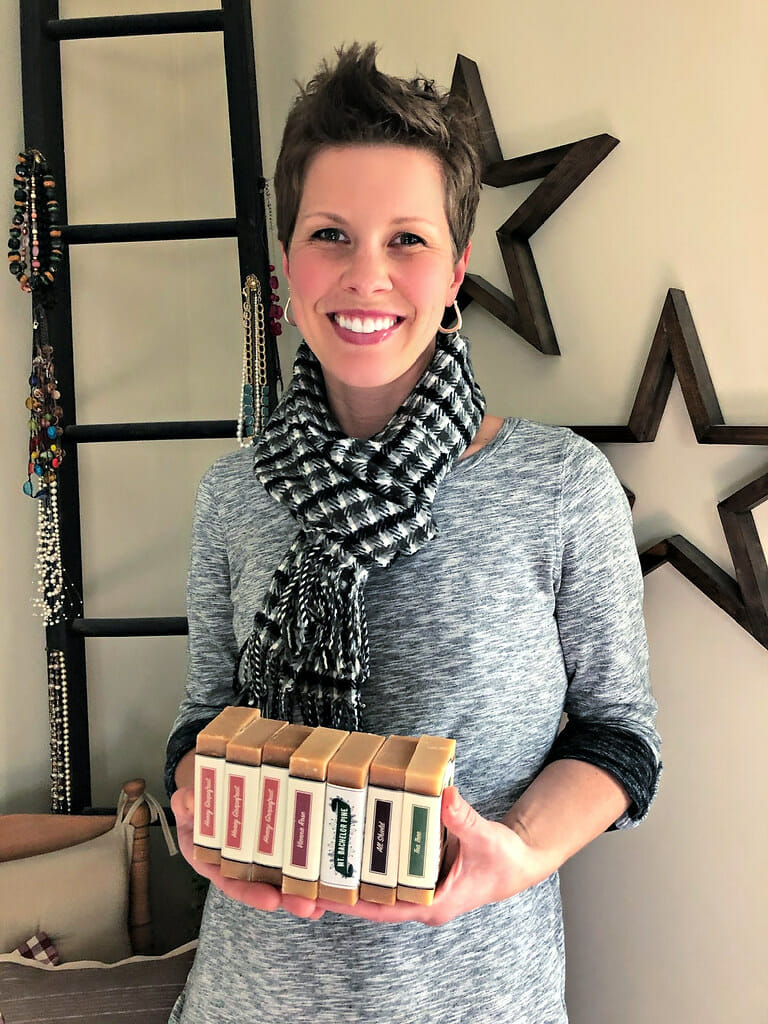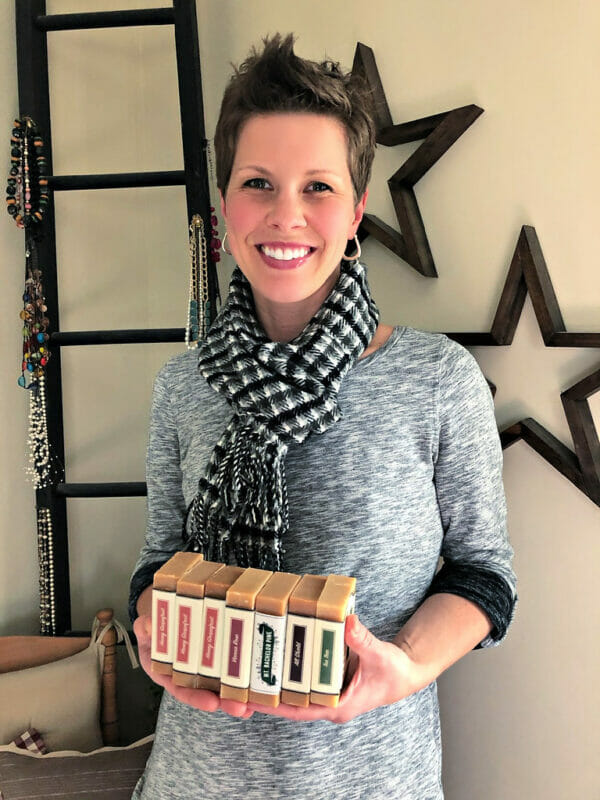 Today, I'm excited to share my healthier habit for 2020 (using all-natural cosmetics)!!!
NOTE: make sure you read ALL the way to the end of the post — I share all my product sources (as well as several discount coupons you can use right now!)
My 2020 Healthier Habit = Use All-Natural Cosmetics
Using all-natural cosmetics is a healthier habit I actually tried to start way back in 2011. However, that was RIGHT after we moved into our farmhouse and found out I was pregnant with Nora. We had so much other stuff going on that I never fully pursued this concept, but I've continued to use my most favorite all-natural face and eye cream all these years (more on that below)!
Little by little, over the last 9 years, I've SLOWLY started to learn more about all-natural cosmetics and how important the things we put on our skin are for our overall health and well-being.
After all, our skin is our body's largest organ!
So… this past November, I decided that 2020 would officially be THE year I completely switched over to all-natural cosmetics — lotions, soaps, makeup, deodorants, lip balm, and more!
I did a bunch more research, decided on the products I wanted to use, and stocked up (via holiday sales) so we had no excuses!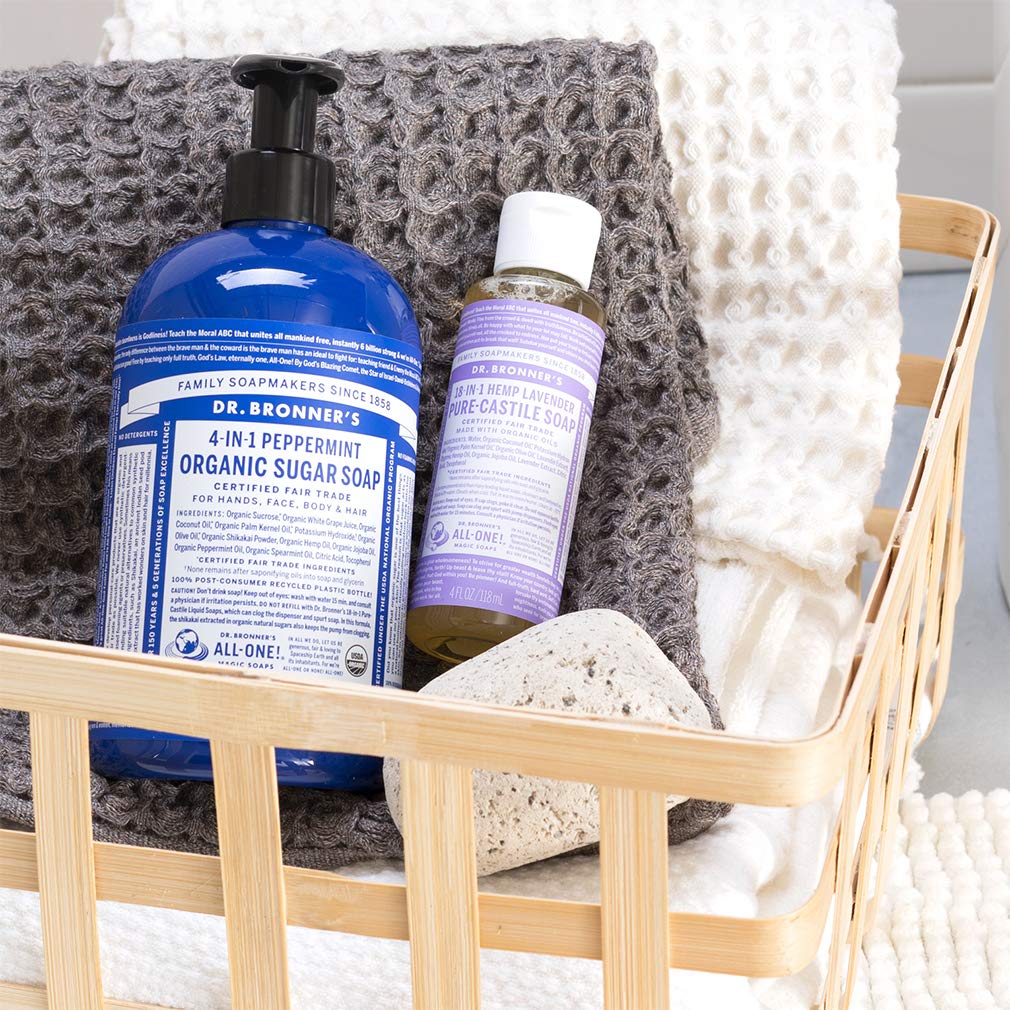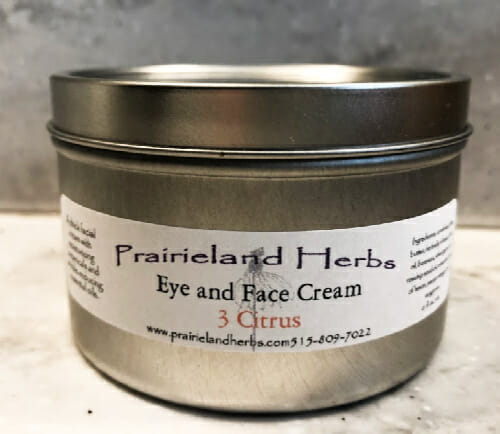 Why Did I Decide to Finally Make the Switch This Year?
To be perfectly honest, it was my kids that gave me the push!
Nora's hands get so dry in the winter that they actually start to bleed. But she refuses to use lotion because she says it stings.
Simon had weird scabs and rashes (like eczema) on his scalp for several months. He said they hurt, and they continued to show up even after we tried several treatments.
James has always had sensitive skin and we need to be VERY careful about what lotions, sunscreens, and soaps we use for him.
I began "researching" options for natural lotion and scalp treatments, and I stumbled across Bend Soap Company.
Their family (10 kids) lives on a goat farm and they use goat's milk to make all-natural soaps, lotions, deodorant, lip balm, scrubs, and more — all on their farm in Bend, Oregon.
They created their products to solve an issue one of their children had with eczema and sensitive skin.
After talking directly with their staff, I felt confident these were the right products for our family… and I ordered a bunch!
Their goat's milk soaps have just FIVE all-natural ingredients and are made by hand in small batches.
So far, we've been VERY happy with them — and I'm excited to share that Nora will use the lotion (it doesn't sting), Simon's scalp issues are totally clear, and James hasn't had any type of reaction to the Bend products!
The scents are fantastic, and my whole family is officially "on board" with these new products (even though they were fairly skeptical at first!)
Of course, we're using more than "just" the Bend Soap products this year…
Keep reading for more information about ALL the all-natural products we switched to.
The Complete List of All-Natural Cosmetics Our Family Uses:
ALL-NATURAL FACE WASH and MAKE-UP REMOVER:
Many years ago, I started making my own all-natural face wash and makeup remover from Castor oil and Sunflower Seed Oil. It's amazing, it works beautifully, and my skin has never looked better!
ALL-NATURAL FACE CREAM:
Around the same time, I started using the all-natural 3 Citrus Face and Eye Cream from Prairieland Herbs. I buy one large 8 oz. container every year and slather it on my face and neck every night after I get out of the shower. It's fantastic!
ALL-NATURAL HAIR WASH AND RINSE:
A few years later (roughly 2012) we started using baking soda and vinegar as an all-natural hair wash and rinse. Our hair felt SO clean, but it was sort of a pain to mix up the baking soda in the shower and squeeze the cold vinegar on our heads!
Later on, we switched to using Dr. Bronner's Castile Soap to wash our hair. This works SO well and is super frugal and all-natural. It's also great for longer hair and gets very sudsy.
Most recently, we switched to using the bars of goats' milk soap from Bend Soap Company. They work wonderfully, and since we're already using this soap on our bodies, we hardly need to keep anything extra in the shower!
ALL-NATURAL BODY WASH:
Our whole family now uses the Bend Soap bars as body wash. The kids share a single bar and rub it on their loofahs, Dave and I use our own separate bars and keep them in the all-natural loofah bags for sale from Bend Soap. Dave uses Mt. Bachelor Pine, I use a variety of scents.
ALL-NATURAL LOTION:
I've used straight coconut oil in the past, but that tends to get a bit greasy for me (and the kids don't love the smell!).
We switched over to using the amazing goats' milk all-natural lotion from Bend Soap — and everyone LOVES it! The kids' favorite scent is the Sweet Orange; my favorites are Lavender or Almond.
ALL-NATURAL DEODORANT:
I use the Lavender Deodorant from Bend Soap Company. It took me a while to adjust to something new, but I'm doing great now.
Dave does not want to switch over since he really needs "antiperspirant" not just "deodorant" so I'm not pushing the issue. I don't want him to be "the smelly teacher" so we're just sticking with what we know works for him right now! 🙂
ALL-NATURAL HAND SOAP:
I cut bars of goat's milk soap into smaller chunks to use as all-natural hand soap. The smaller bars are easier for hands to hold and they fit perfectly in little bowls that came with our dishes!
I also make my own all-natural DIY foaming hand soap by squirting a bit of Dr. Bronner's Castile soap in a foaming hand soap dispenser and filling the rest up with water (here's the tutorial on how I make foaming soap).
ALL-NATURAL TOOTHPASTE:
I switched to Dr. Bronner's peppermint toothpaste about a month ago. It took some getting used to since it's not sudsy and foamy like traditional toothpaste, but it really does leave my mouth feeling SO clean and fresh. I'm totally hooked!
I also use the Hello brand Black Charcoal toothpaste about once a week. It's excellent for teeth-whitening.
The kids use the Hello brand watermelon toothpaste — which is WHITE, so it doesn't leave blue blobs in the bottom of the bathroom sink!
ALL-NATURAL MAKEUP:
I shared more about the all-natural Simple Beauty Minerals Makeup I switched over to a few years ago.
Honestly, I rarely wear any makeup other than mascara… however, whenever I DO wear makeup, it's Simple Beauty Minerals.
ALL-NATURAL LIP BALM:
Bend Soap has fantastic all-natural Lip Butters that we love (especially the peppermint and mango).
Simple Beauty Minerals has really fun all-natural Lip Glosses that I use if I want a little extra "glam".
ALL-NATURAL FEMININE CARE:
This is not something I've had to worry about much at all over the past 10 years as I've been pregnant or nursing… but moving forward, I plan to use the Lena Menstrual Cup.
Whew, that's everything (I think!)
The only thing I haven't switched from is my got-2b hair products! I haven't found anything all-natural that works nearly as well — and if my hairstyle doesn't hold all day long, it looks ridiculous!
I'm still looking (and taking any of your suggestions) but for now, I'm holding strong with my favorite hair wax and spray!
What Did I Do With Our Old Products?
Since I knew I wanted to transition to all-natural cosmetics sooner than later, I hadn't purchased new products in a while — so we truly didn't have all that many extra toiletries and cosmetics to "use up".
I also donated some to a basket ministry at our church and I gave a small bag of items to my sister (products she uses anyway).
Overall, I'm extremely happy with our transition to using all-natural cosmetics thus far.
I still don't love making changes — but by focusing on one area at a time, it feels much more doable for me!
If you feel overwhelmed with all the healthier habits and changes you'd like to make in your own life, I highly encourage you to read the post I shared earlier this week.
I wrote (in great detail) about each of the SMALL healthier changes I've made over the past decade, and how they've added up to a huge positive transformation in my own life.
If you haven't read that post yet, I highly recommend it!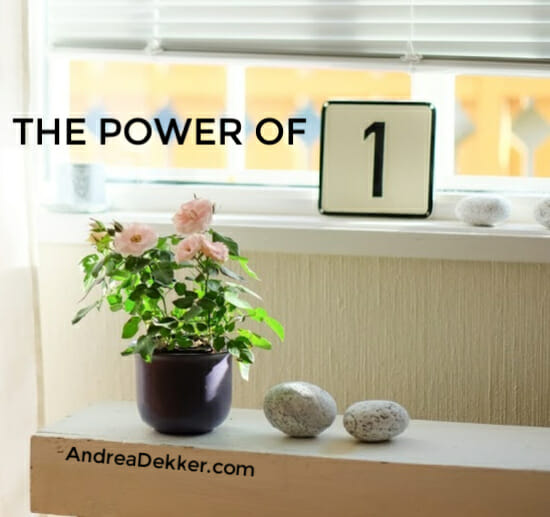 I'm certain I'll share more about our experience with these all-natural products (I hope to do some videos later this year too!)
If you have any questions right now, feel free to leave them in the comments and I'll do my best to answer them or point you in the right direction!
What's one healthier habit you're working towards this year?