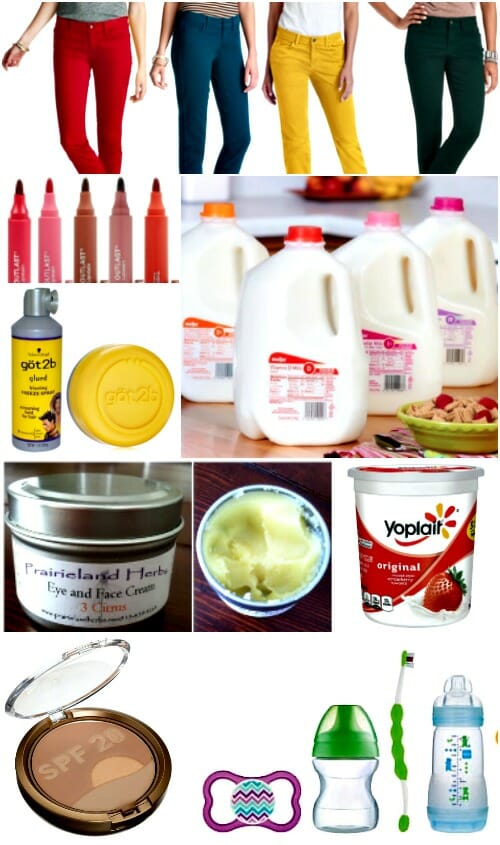 If you would question me about being "brand loyal", I would most likely tell you I'm NOT — and I suppose, for the majority of things I truly don't care much about what specific brand I buy. I'll buy whatever is more readily available, more practical, more user-friendly, on sale, etc. and it usually works just fine for me.
However, over the years (as I get older!!!) I've become more and more brand loyal as I find specific brands I love, that my kids prefer, and that seem to work better for me.
SO….. in honor of my birthday coming up this Saturday, I thought it might be fun to share some of the things I'm willing to spend more on JUST to get the brand I've come to love.
You'll probably notice that many of the things listed below have also been featured on my ever-growing list of Favorite Things over the years… and that's because these items and brands truly are MY FAVORITES!
Hint hint Dave… all of these would be good gifts! 🙂
NOTE: This post is not sponsored, and the products are not listed in any particular order!
Yoplait Strawberry Yogurt Tubs
Even as a child, my most favorite yogurt was Yoplait strawberry yogurt — mainly because it didn't have any "chunks" of fruit in it (note: the 32 oz. tubs of strawberry yogurt don't have chunks, the individual serving size cups DO have chunks).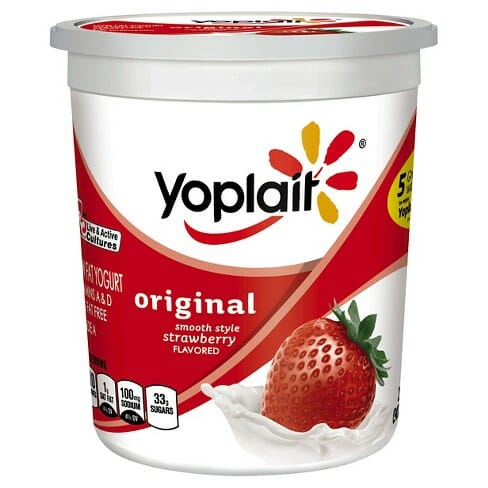 Then, after Nora was born and refused ALL foods until she was almost 2, I almost started crying happy tears the day she let me feed her a tiny bit of my beloved Yoplait strawberry yogurt!
It was the first food Nora ate, and still today, she (and all my kiddos) love Yoplait Strawberry Yogurt (from the tub)!
I've tried other brands, but they all have chunks or different tastes/textures… which means no one will eat it. So, I always, always, always, ALWAYS buy Yoplait Strawberry Yogurt tubs whether they are twice the price of any other strawberry yogurt or not.
Now days, I've personally switched to just eating plain Greek yogurt; and a couple years ago, I started mixing plain Greek yogurt into my kid's strawberry yogurt too.
We're to the point now that their yogurt is probably 2/3rds plain Greek yogurt and 1/3rd strawberry yogurt. They like the thicker texture and I like the fact that they are getting much less sugar with their yogurt snacks!
.
göt2b 'Glued' Hair Products
I've been using the göt2b hair products for years and years — specifically their Glued Spiking Wax and Glued Blasting Freeze Spray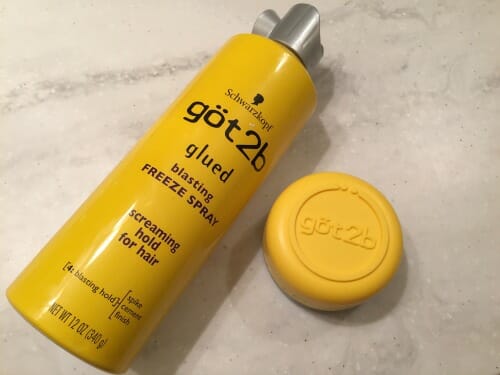 They frequently go on sale Buy-One-Get-One-Free at our grocery store, so I always stock up then, and am set for a few months.
Over the past 8 years of having short hair, I've tried MANY different hair products, but I always come back to the göt2b Glued line as it just does such a great job (for a great price).
NOTE: if you are interested in exactly how I style my hair, watch the video in this post!
.
Prairieland Herbs Face Cream
This face cream was probably the very first cosmetic item I became brand-loyal with — which is super surprising as it's somewhat pricey and I started buying it over 8 years ago (when I was MUCH MUCH MUCH more frugal than I am now!)
A friend from work convinced me to try the Prairieland Herbs 3-Citrus Face Cream, and WOW! do I love it!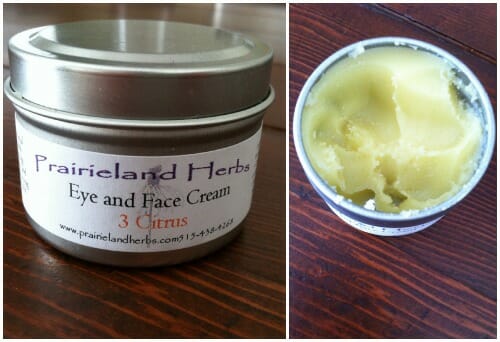 I currently buy the largest 8 oz. jar ($42) and it lasts me almost 2 years (I only use it at night, after I get out of the shower). Even though I have very dry skin, I have no need to apply this cream more than once a day as my skin stays super hydrated throughout the entire next day.
My skin honestly looks better now than it did when I was in college, and I'm convinced this cream is one of the main reasons why. My skin is so soft, smooth and hydrated… I really can't say enough good things about this face cream.
I also love that Prairieland Herbs is owned and operated by a mother-daughter team right here in the United States (Iowa, for anyone interested!) and that all their products are hand-made in small batches using many herbs they grow themselves!
.
Seventh Generation Baby Wipes
I got hooked on the Seventh Generation baby wipes right before Simon was born, as I had FINALLY found a wipe that didn't cause diaper rash for Nora. Of course, she was potty trained 6 months later, but at least I enjoyed the benefits for my other kids!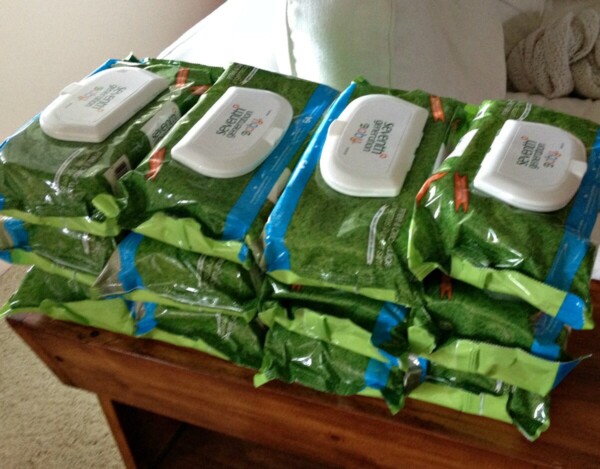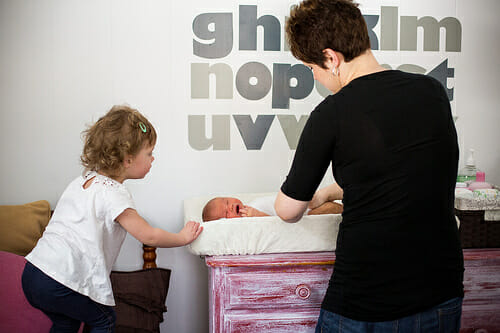 I've always ordered my wipes through Grove (formerly ePantry) and love that I can get a full month's supply delivered to my door each month.
I don't have to remember to buy them at the store, I don't need to load and unload diapers and wipes from my shopping cart or car, and I get a discounted price, thanks to their monthly subscription deals.
The Seventh Generation brand IS more expensive than other wipes — BUT if you've never tried them before, let me assure you they are worth the extra pennies.
These wipes are SUPER soft and thick, they have no smell, they are very gentle on your baby's skin, they pull out of the package easily, and they won't rip or tear. As a bonus, they are more environmentally friendly too!
With each new baby, I've tried a handful of other wipe brands as I get them as gifts and from the hospital, but I always end up returning to my beloved Seventh Generation brand again because I just like them so much more.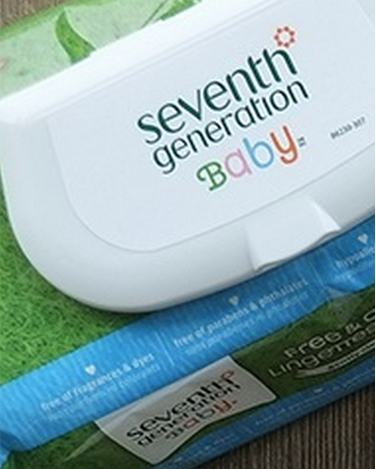 .
Ann Taylor / LOFT Pants
Although I would not consider myself "short" (I'm 5′ 7″), I have very short legs and a very long torso — which means I've had trouble buying pants for pretty much my entire life.
Sometimes, I roll the cuffs of my pants, sometimes I hem them myself, but more often now days, I just try to find pants that ACTUALLY fit me right in the first place!
I've had the best luck with the petite pants from Ann Taylor and/or the petite pants from LOFT (I'm still honestly not sure what the difference is between these two stores!)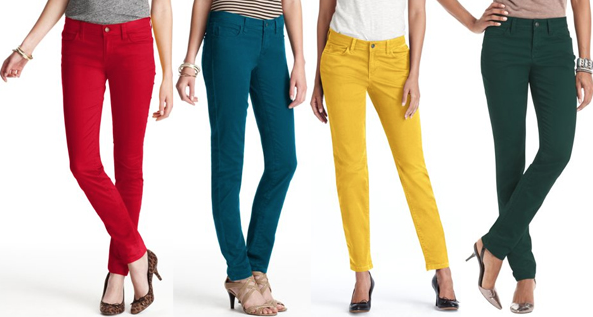 Of course, I've never actually purchased a pair of these pants at full price! I've always ordered them from ThredUp, from Swap, or found bargain deals at our local thrift store (I've gotten several pairs for less than $5 each!)
More recently, I mentioned that I'm a huge fan of high-waist pants these days (thank you 4 children!) and the Ann Taylor and LOFT brands have great high-waist options as well.
I've also purchased 2 pairs of the Super High Waist Jeggings from American Eagle and LOVE them (AE also has a line of "short" pants that fit me perfectly!)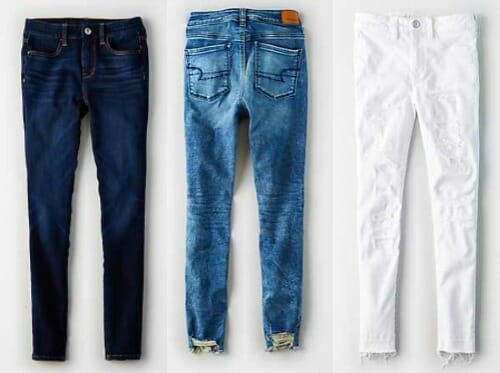 NOTE: If you've never shopped with ThredUp before, you can get $10 off your first order by shopping through my affiliate link (listed below)!!
.
Physicians Formula Bronzer
In general, I wear almost zero makeup. However, I rarely leave the house without mascara and little bronzer (both of which take seconds to apply).
I DO own a bit of makeup for times when I want to be/feel more glamorous (more on that below), but on a daily basis, mascara and bronzer are all I care to wear — and when I go on vacation, I usually only take mascara, bronzer, and lip stain!
I don't remember when exactly I got hooked on the Physicians Formula Bronzer, but I know it's been at least 6 years, as I was using it when Nora was a baby.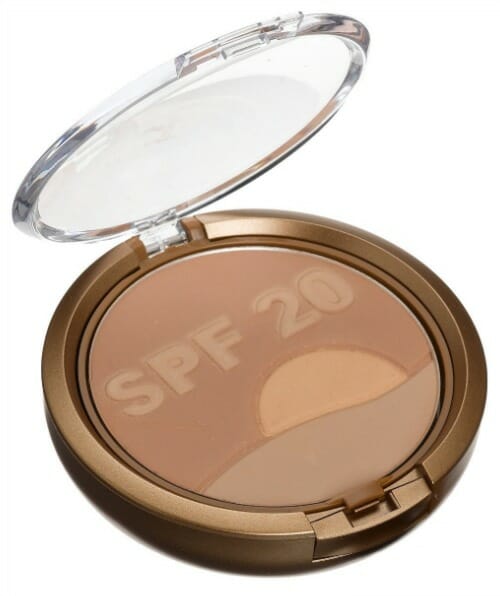 I've tried other brands over the years, some super expensive, some super cheap, but I always come back to Physicians Formula, for whatever reason.
I wear the lighter shade in the winter and the darker bronzer in the summer. One compact easily lasts a couple of years (maybe more).
.
MAM Pacifiers and Bottles
Anyone who has read my blog over the past 5 years knows how much our family loves the MAM brand of pacifiers, bottles, and other baby oral care essentials.
After trying countless brands and products throughout Nora's infancy (all with no luck), I FINALLY stumbled across the line of MAM products, and instantly fell in love with them.
Nora would actually suck on a MAM sippy cup and actually let me put the MAM toothbrush in her mouth — Hallelujah!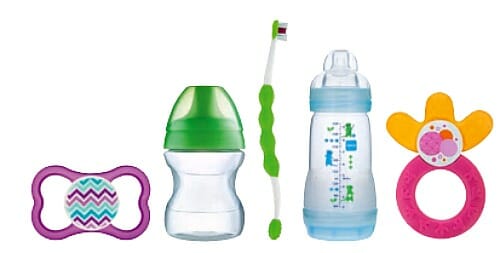 Since then, we have exclusively used MAM pacifiers, bottles, sippy cups, bottle cleaners, pacifier wipes, teethers, etc. with all 4 of our children — and I still have no complaints!
I include some sort of MAM product with every baby gift I give — so even though my days of bottles and sippy cups are numbered, I know I will continue buying and gifting this brand to other moms and dads!
.
Meijer Brand Milk
You've probably heard of "wine snobs"… or people who will only drink high-quality wine.
Well, Dave and I are "milk snobs" because we will only drink Meijer brand milk!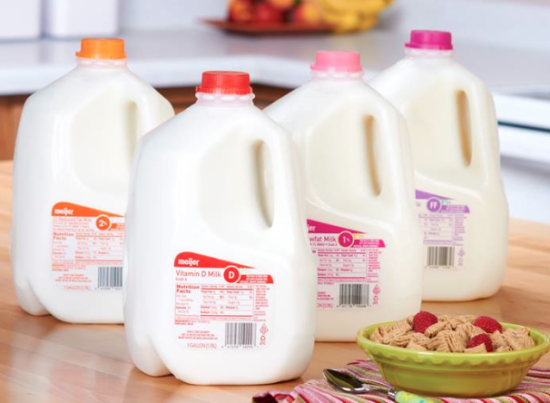 There is honestly a huge difference in the taste of milk, and Dave and I both strongly prefer the taste of Meijer milk — to the point where I will drive further and pay more JUST to buy Meijer milk.
We have a small grocery store within walking distance of our house, where I often go to pick up bread, eggs, bananas, etc. if we just need 1 or 2 things. However, their milk is horrible, so I will drive all the way to Meijer just for milk if we need it — although I always keep several gallons on hand, so we are rarely ever completely out of milk!
Our families both think we're nuts, but Dave and I stand strong in our devotion to Meijer brand milk!
O.
CoverGirl Lipstain
I first got hooked on CoverGirl Lipstain 5 years ago when my sister got married. We all used the lipstain to make our lips BRIGHT PINK to match her wedding colors of grey and pink.
Since then, I've purchased several more "tubes" of this lip stain, usually keeping 2 in rotation in my makeup drawer at a time (one lighter pink, one darker)
Note: my favorite shades are Everbloom Kiss and Plum Pout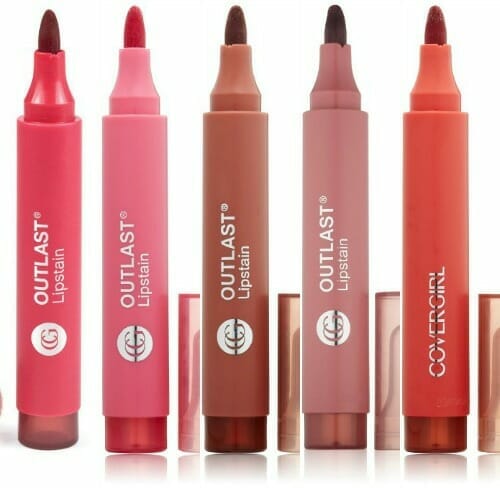 As I mentioned earlier, I wear almost zero makeup on a daily basis. However, whenever I want to LOOK like I spent a lot of time getting ready, I simply add a quick smear of CoverGirl Lip Stain… and (in my opinion) it instantly looks like I took a considerable amount of effort to get myself ready and look presentable.
The Lip Stain goes on SO smoothly, and once it's on, you can't feel it at all. I put a layer of Vaseline over top for some shimmer and moisture, and my lips are nice and bright for hours and hours (even if I'm eating or drinking).
If you hate all traditional lipstick (or think you hate all lipstick) I wouldn't be surprised if you loved the CoverGirl Lipstain as much as I do!
.
I could probably add a few more things if I had time to really think through every aspect of my life — but these are the items that quickly came to my mind when I thought of various items I am brand loyal to.
I realize it's a very random (somewhat silly) list… but
What brands are you super loyal to?