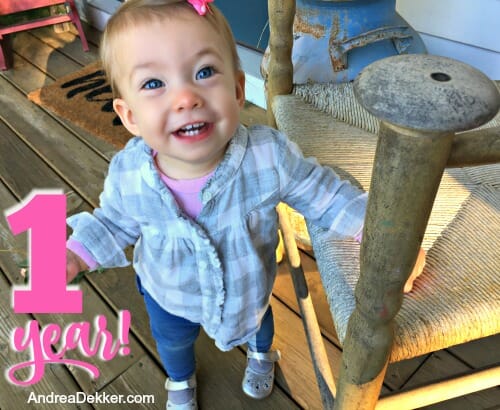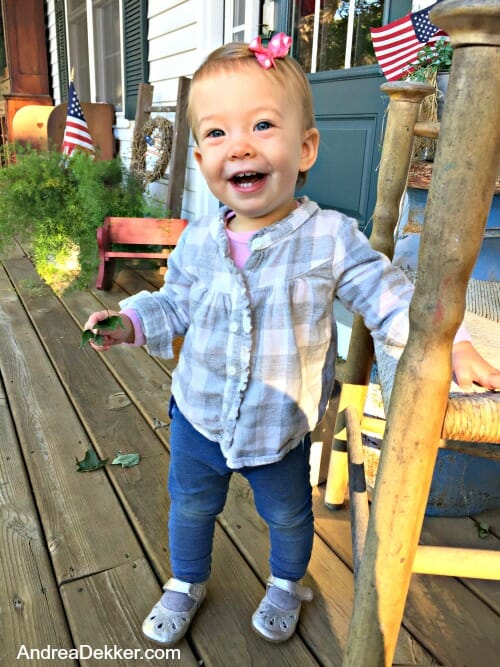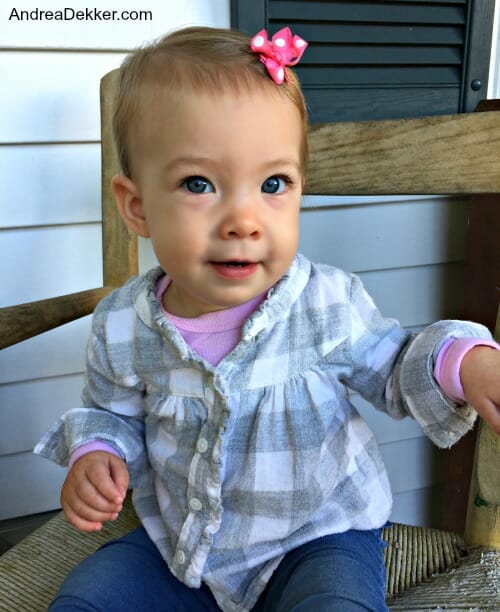 One year ago today, I woke up pregnant for the last time… it took ALL DAY, but I eventually decided it was time to head to the hospital around 8pm.
Miss Clara Jo was born at 9:57pm.
September 25 — exactly 3 months before Christmas, and quite possibly the best gift I could have gotten!
This sweet bundle of endless smiles has made our lives happier since that very moment.
Clara had the most hair of any of our babies (yes, I had horrible heart burn during my pregnancy with her!)
And she's our first and only finger/thumb sucker.
She started out sucking her fingers only a couple days after she was born. We thought she settled on her pointer finger, but it eventually changed to her thumb.
I'm sure we'll regret this when she's 3 and we can't just take it away (or when she's 13 and needs braces)… but for now, thumb sucking is SOOOOOOOO much nicer than needing to remember to take a pacifier along wherever we go, trying not to lose it, and sticking it back in their mouths in the middle of the night!
.
In case you had any doubts, she is absolutely adored by her older siblings — to the point where they bother her by being "in her face" all day long.
After being fairly fussy and crabby for her first couple of months, she transformed (almost overnight) into the happiest, smiliest, most content baby we've had (BY FAR!)
She is such a joy to be around!
More Clara Posts:
Happy FIRST Birthday to our last Baby!
Sniff, sniff… 🙂