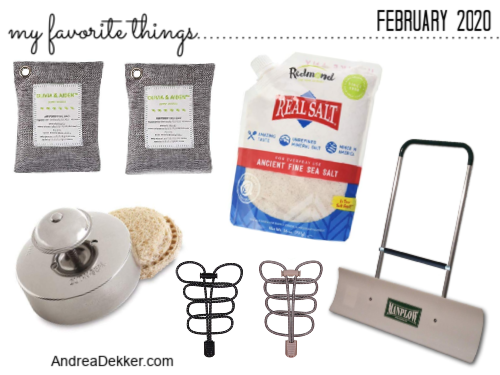 In many ways, this past month seemed to drag on forever (it feels like I shared my massive list of 20 favorite things 4 months ago instead of 4 weeks ago!)
In other ways, it went by in a flash…
Who can relate?
I wasn't quite sure if my Favorite Things posts would make the "cut" now that I'm no longer sharing new content every weekday. However, so many of you made it very clear that you would be super disappointed if I stopped sharing these posts on the blog.
So for now, they will stay! 🙂
DISCLOSURE: None of these products are sponsored; however, some of the links below are affiliate links — if you click through and take action, I may get a small commission. Please know that I use these products daily in my own home and life. Read my full disclosure policy for more information.

Also, check out my Amazon Shop for all my favorite things.
No-Tie Shoe Laces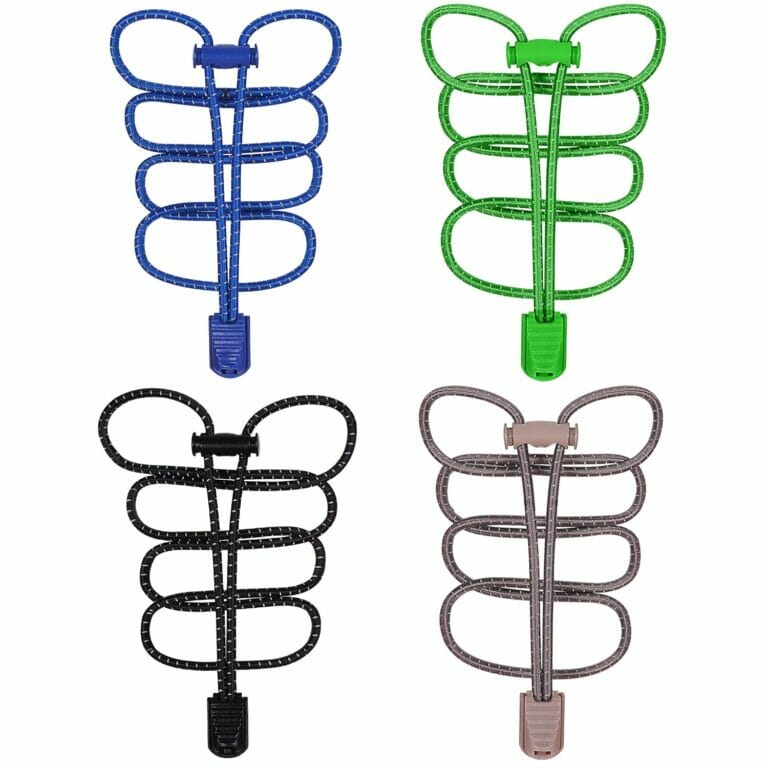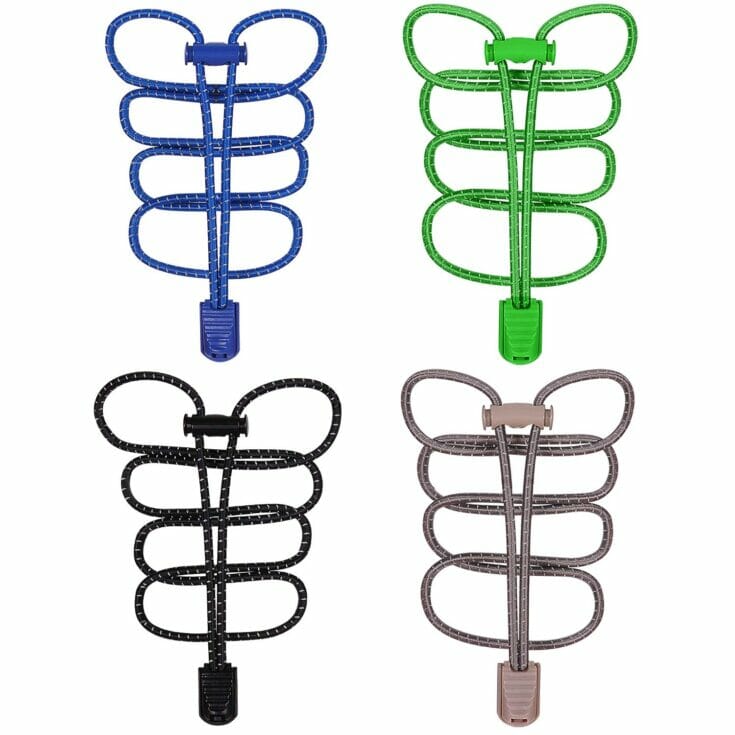 Simon has been obsessed with the idea of tying his own shoes for months now — but he loses patience with the tying process very quickly.
While I think there is merit in sticking with a task or project until it's mastered, I also don't want him asking his teacher to re-tie his shoes 87 times a day.
So… we work on tying his shoes at home, and he gets shoes with special no-tie laces at school.
We purchased this 4-pack of no-tie laces and have been SUPER happy with them.
The laces were extremely easy to install into his various pairs of shoes using the instructions provided. The laces are very user-friendly (even for little boys with chubby fingers), and (so far) they've held up really well.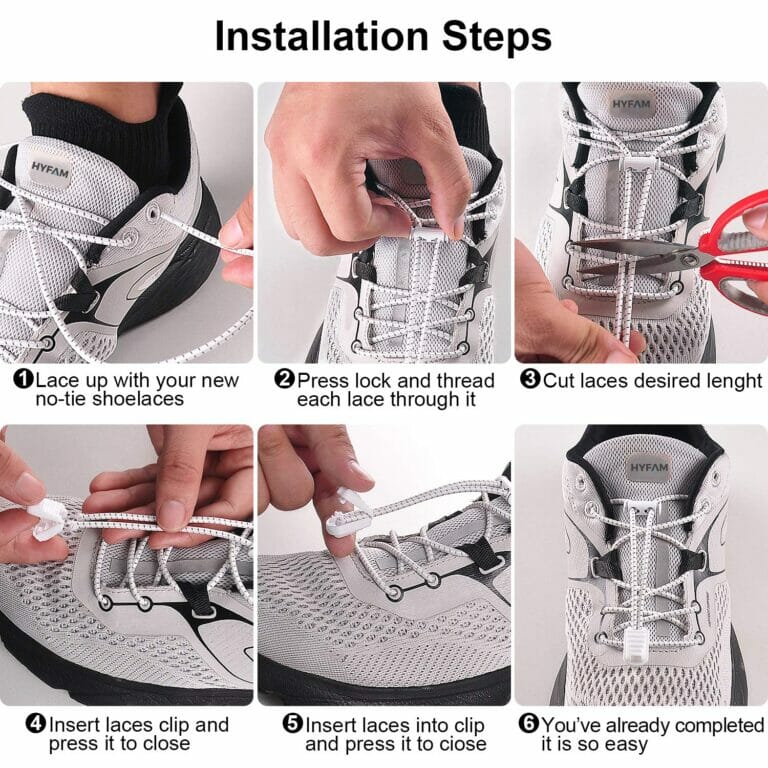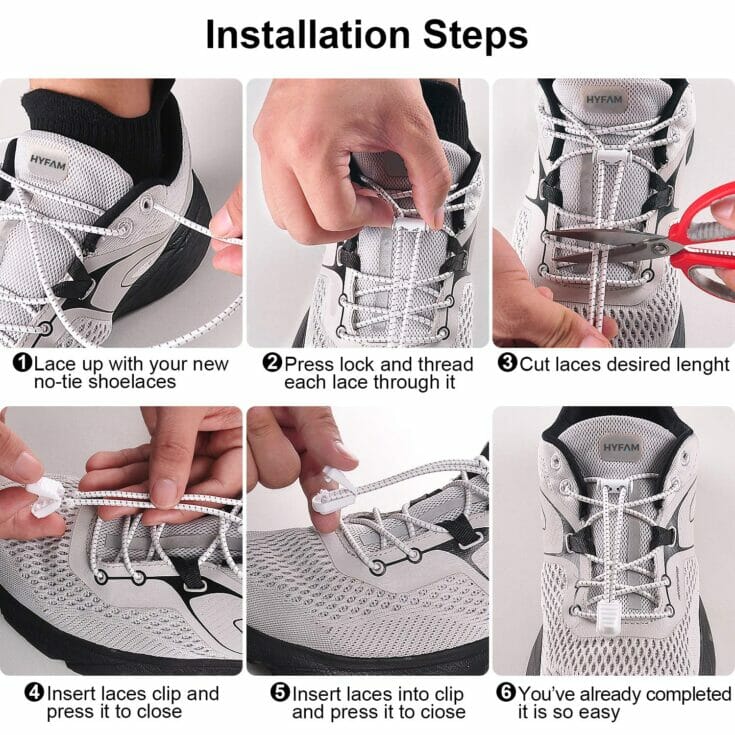 After several months of using and abusing his school shoes, the laces are still going strong!
Simon loves them (James does too) and I don't have to worry about them asking their teachers for help every time their shoes come untied!
.
Pampered Chef Cut 'n Seal Sandwich Press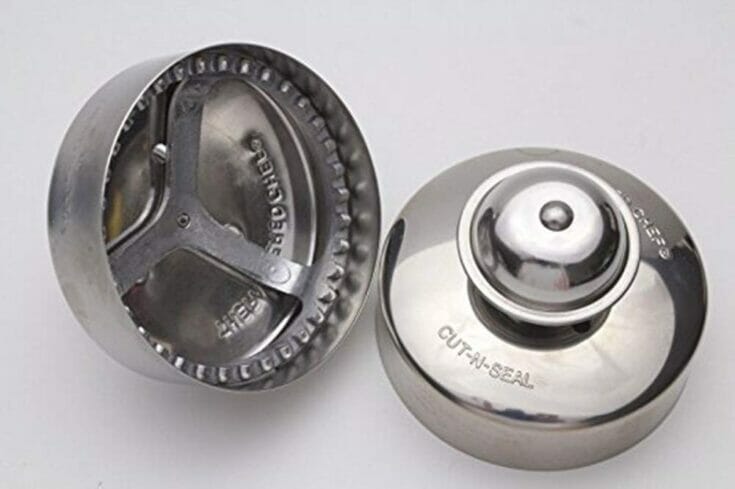 Oh my word — this tiny kitchen tool has been invaluable to me over the last 5 years! I cannot believe I haven't included it in one of my Favorite Things lists yet!
A very long time ago, I found a Pampered Chef Cut 'n Seal Sandwich Press for $1 at a local thrift store. At the time, Nora wouldn't even eat sandwiches and Simon was just a baby — so it was a slightly silly purchase. But I knew it was a good deal and I had a feeling it would come in handy in the very near future.
Boy, was I right!
Just a year or 2 later, Nora and Simon both started eating sandwiches — and in their eyes, a circular sandwich with the crust cut off was just about as fun and exciting as anything!
Now, 4 kids later, our DIY Uncrustables are a regular lunch request!
I do usually save the crusts in a bag in our freezer and eventually use them for homemade croutons, overnight french toast, or this egg casserole (I try to keep the toppings inside so they don't get on the crust).
And if you feel like you're giving in by cutting the crusts off your children's sandwiches, read this post! 🙂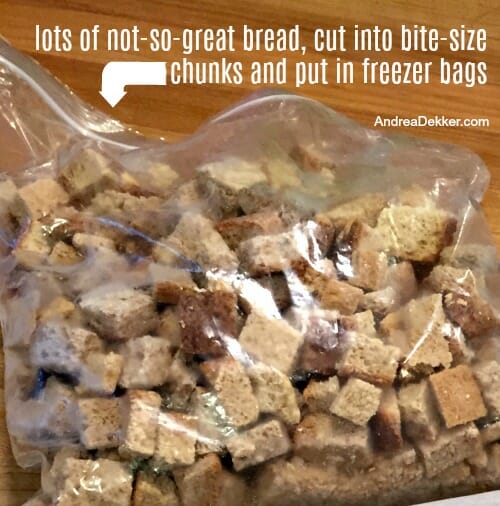 NOTE: I really like the Pampered Chef sandwich press I have. However, if I were purchasing another one now, I'd probably go with something like this one (here's the Canadian link) — with different size/shape options and a separate cutter for making meat and cheese sandwiches.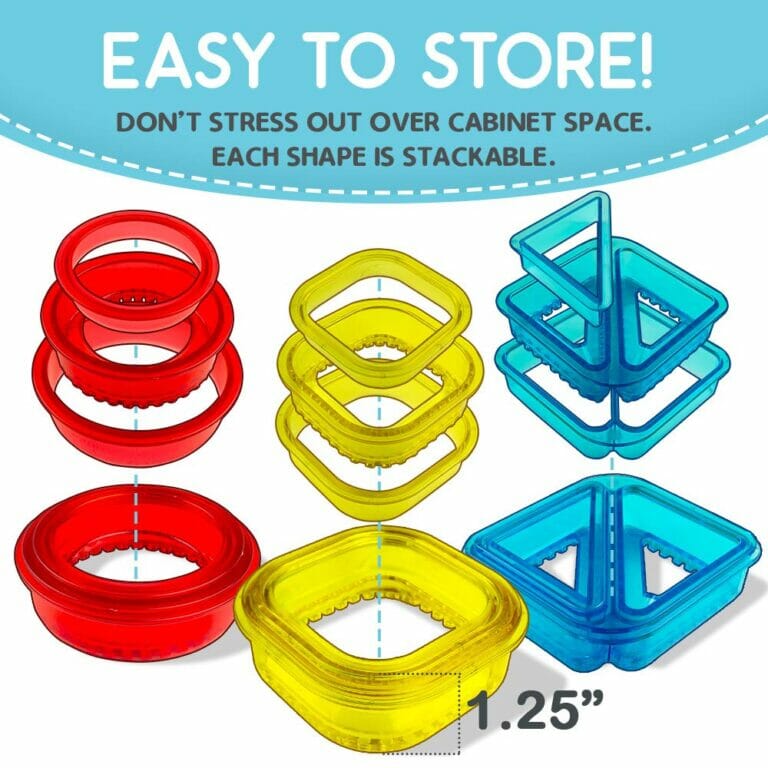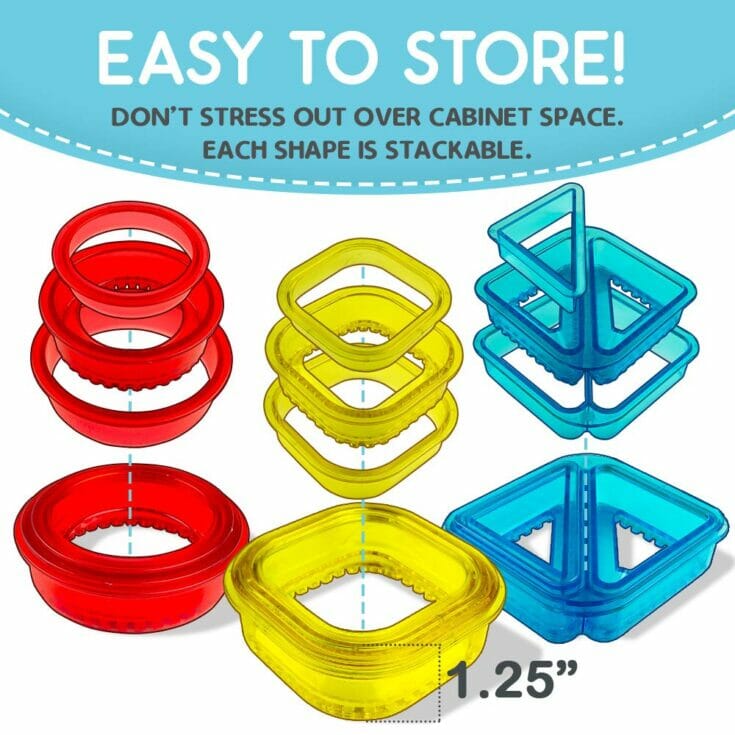 .
Bags of Activated Charcoal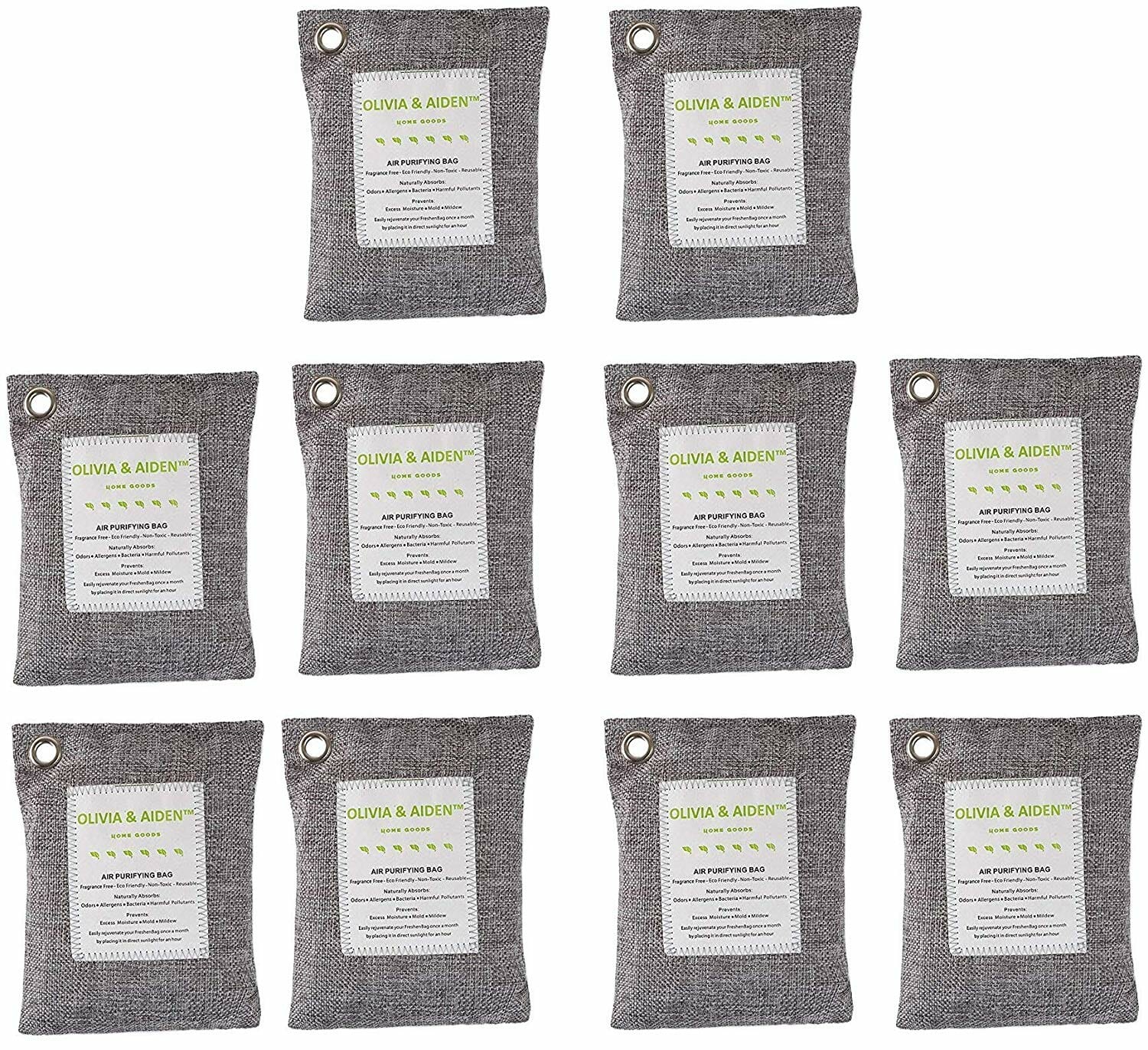 I have a fairly sensitive nose — a.k.a. I can smell ANYTHING and EVERYTHING (good and bad).
This heightened sense of smell has been helpful over the years — however, it's a pain in the neck when I want to get rid of a pesky odor but don't just want to "cover it up" with another chemical smell from cleaning products or an overpowering air freshener (I hate air fresheners!)
Instead, I use these little bean-bag size bags of activated charcoal to naturally absorb odors around our home… WITH NO EXTRA SMELL!
NOTE: here's a link for Canadian shoppers (apparently the link above wasn't working for some of you!)
I keep them hidden behind rolls of toilet paper in the bathroom, on the shoe shelf in the mudroom, tucked behind stacks of clothing in every closet, in the pantry, by the laundry hamper, behind the garbage can, etc. etc.
I also keep several "on-hand" for putting inside stinky backpacks, lunch bags, gym bags, shoes, and boots (these skinny charcoal bags are the perfect size to stick inside shoes).
Every month (usually on the 1st of the month) I gather up my bags and set them on the front porch to "recharge" in the sun for a couple of hours (I recharge my laundry balls at the same time).
Even if it's cloudy, they are still getting UV rays.
NOTE: if you're worried you'll forget where you hide your bags, just make a list and tape it to the inside of a kitchen cabinet.
I have been extremely happy with my little charcoal bags… they are the perfect way to eliminate odors without just "covering them up" with other smells!
I've always thought this would be a fun gag gift for adult children, coworkers, neighbors, etc. — literally giving them "lumps of coal", but something they could actually use too!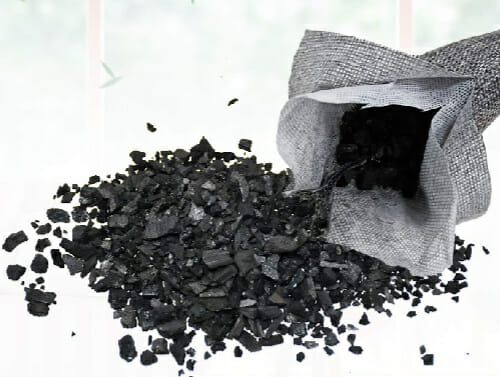 .
The Manplow 42″ Shovel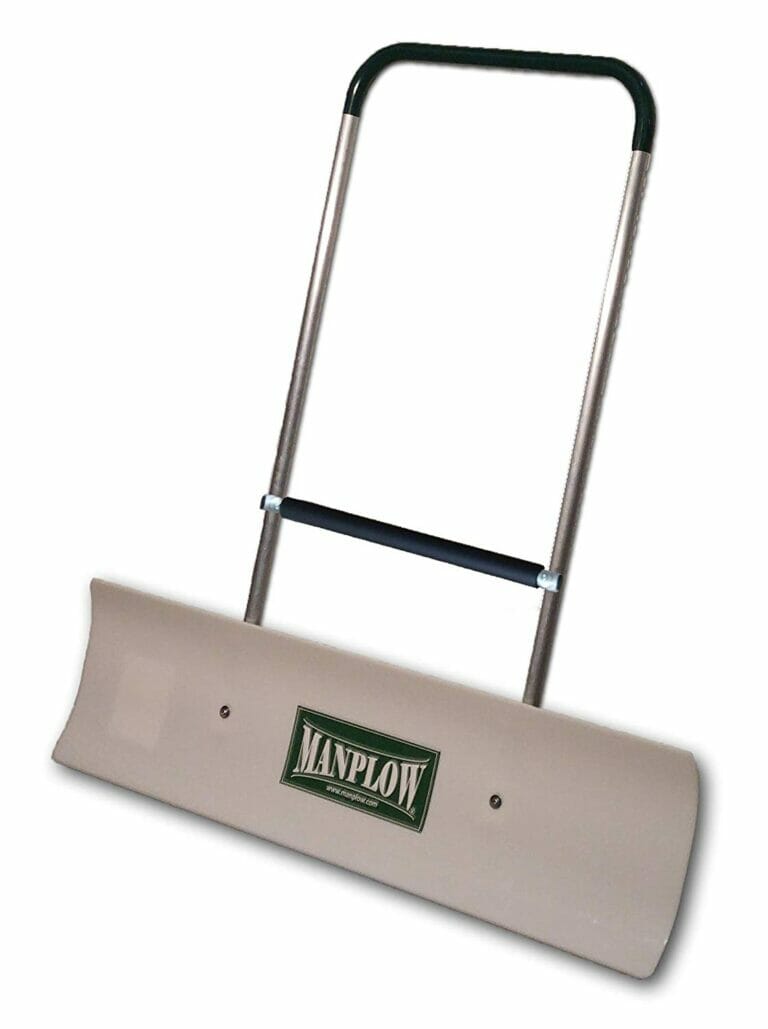 Dave has talked about buying a huge shovel for several years now — and he finally made the purchase this winter!
He bought the Manplow and has loved using it so far.
Apparently, it is excellent for quickly clearing snow from walkways, sidewalks, etc. — I told him I'll just take his word for it! 🙂
NOTE: we do have plow service for our LOOOONG driveway, and we have a small snowblower that we use regularly. The Manplow is just for "cleaning up" after the snowplow, shoveling walkways before the plow arrives, and other odds-and-ends snow removal needs.
If you want to quickly clear a bunch of snow, this shovel is for you!
.
Redmond Real Salt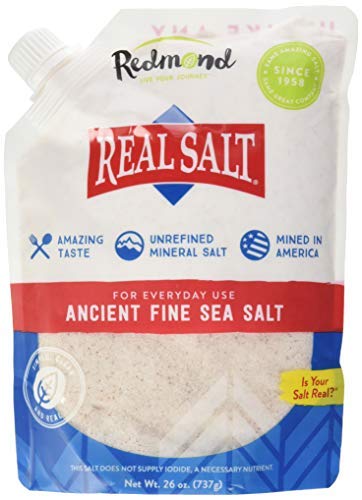 I switched to Redmond Real Salt about 2 years ago — and I've never looked back.
This stuff is AMAZING!
Honestly, I think it tastes better — plus I love the (slightly) courser texture.
I use this salt for all our cooking and baking — even for my homemade bread!
If you're wondering what's so amazing about salt… let me explain:
Redmond Real Salt is an unrefined, unprocessed ancient sea salt with trace minerals. It's totally natural with nothing added and nothing removed.
It's mined in Utah from an ancient seabed protected from modern pollution and has a subtly sweet taste (weird, but true — and SO delicious!)
It comes in a variety of sizes and textures.
I keep a couple of shakers in the pantry and by the stove. However, I mostly just use refill bags to fill our glass salt shakers. (NOTE: These are similar to our glass salt and pepper shakers).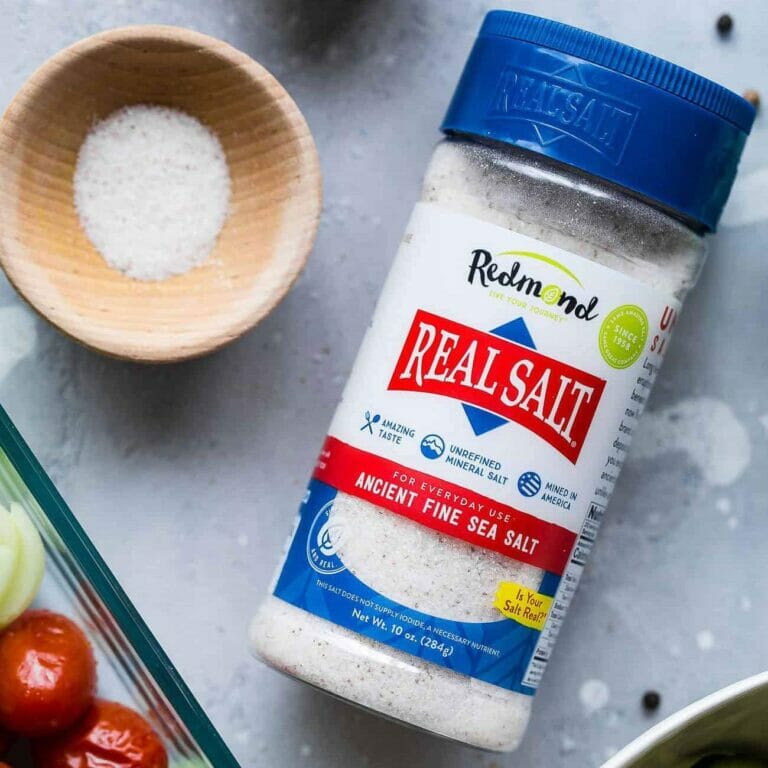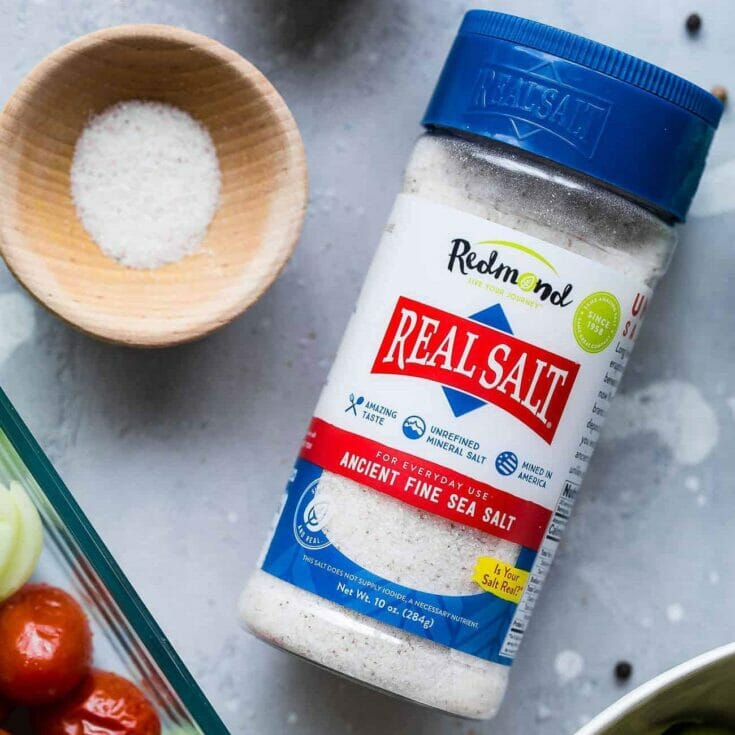 .
That's all for me this month.
Check out my previous months' favorite things — and feel free to share some of YOUR favorite things in the comments below!