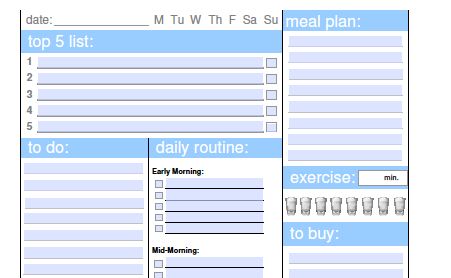 Years ago, I created a daily planner template to help me personally organize my day-to-day life.
I never could find a planner template that worked "perfectly" for my needs, so I figured making my own was the next best option.
This daily planner template is a simple way for me to keep track of my "top-5 list", my meal plan, my daily routine, general to-do's, and lots of other things.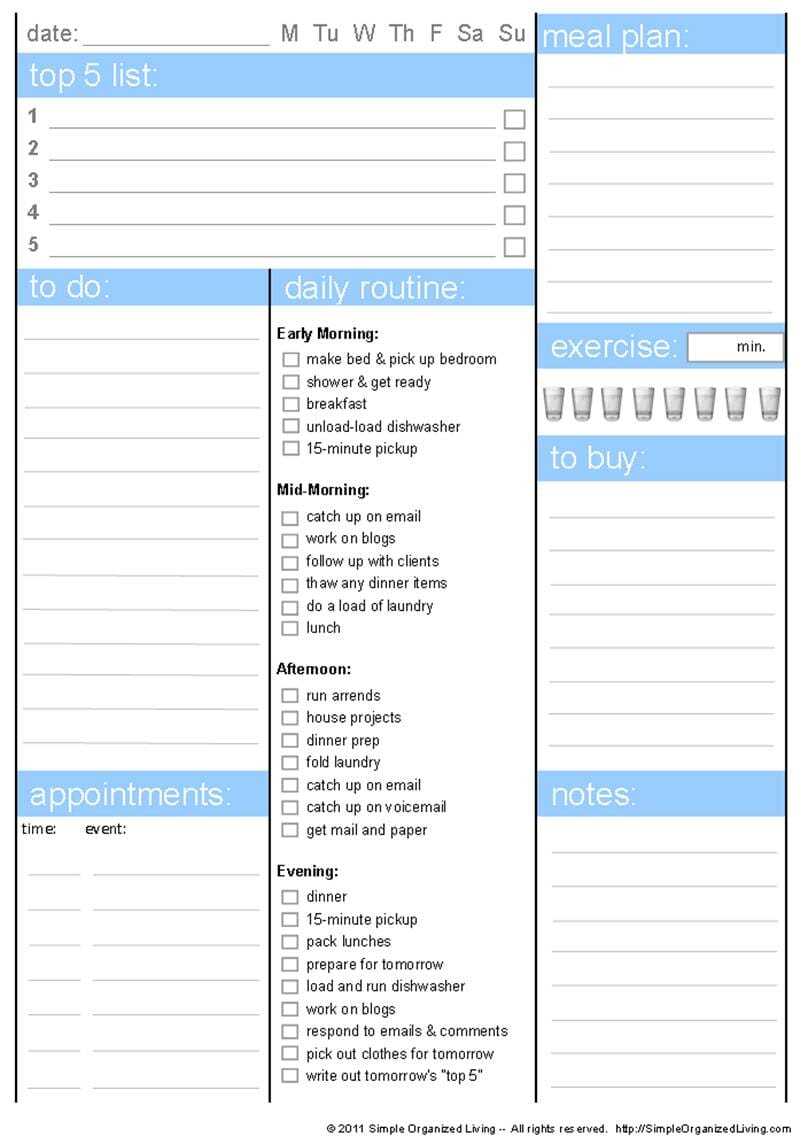 To-date, this is one of my most visited posts and my most downloaded printable… so it seems a few of you like it too 🙂
However, I keep getting asked if I can offer a customizable version that can be edited on the computer and then printed off to fit YOUR individual schedule
Well, I didn't have the software to do that. But then my friend Mandi offered to do it for me… because she's nice like that!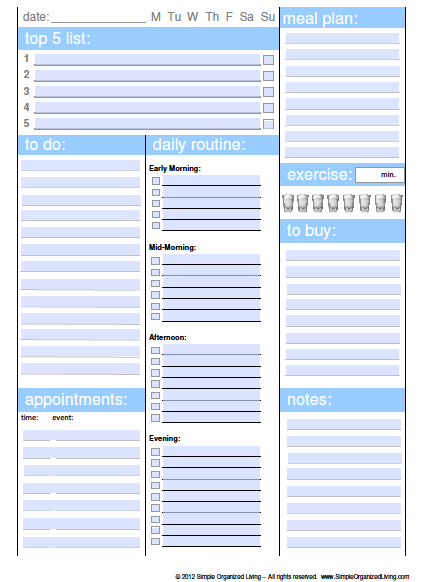 After you download the free Daily Planner, you can customize it by typing into the blue highlighted blanks and then print it off.
If that doesn't work, then here are a few other steps you can try
Click "Sign" in the top right corner
Click on "Add Text" in the right side bar
Click on any of the light-blue highlighted blanks and type your text
Click "Done Signing" in the right side bar
You can print 1 or 100 copies — or you can simply leave it open on your desktop and glance at it throughout the day so you know what you need to do.
NOTE: You won't be able to save your edited version unless you have the FULL Adobe; however, you can download and save the blank version… and of course, you can always print your edited version and then make photo copies.
I'd suggest adding customized text to the "Daily Routine" section in the middle and then leaving the rest of it blank. That way, you can add new content based on the current day.
Or of course, you could make a new version every day if that's what you'd like to do.
Related Reading: