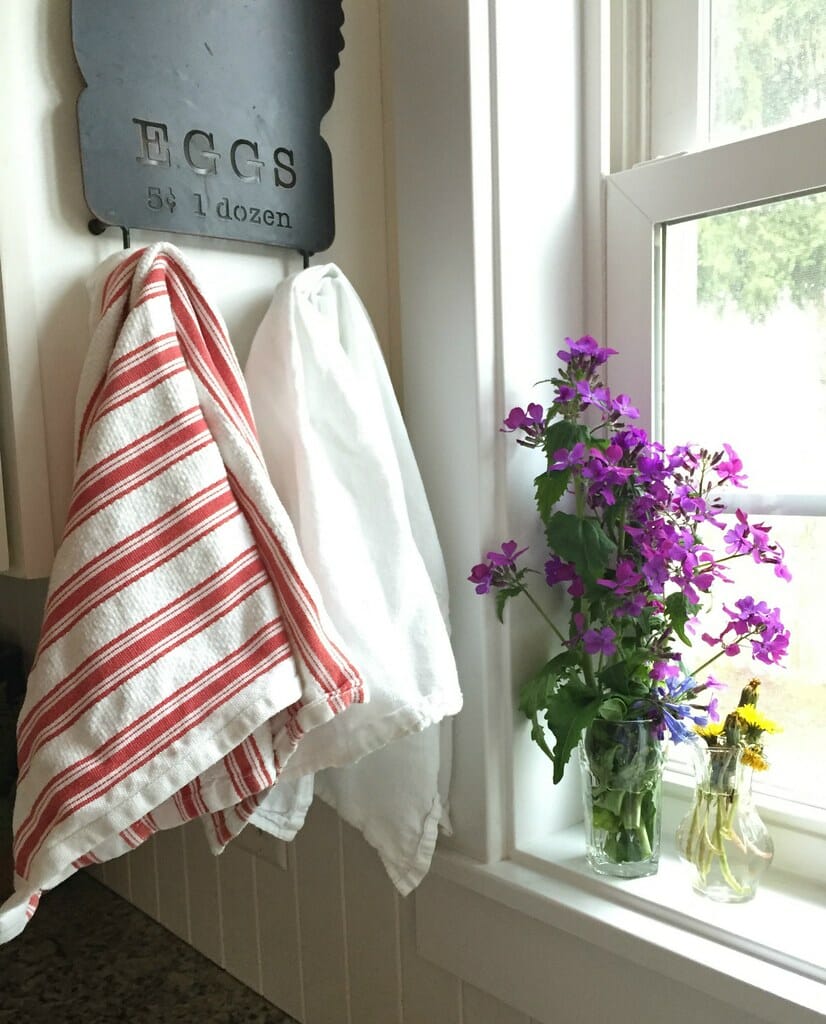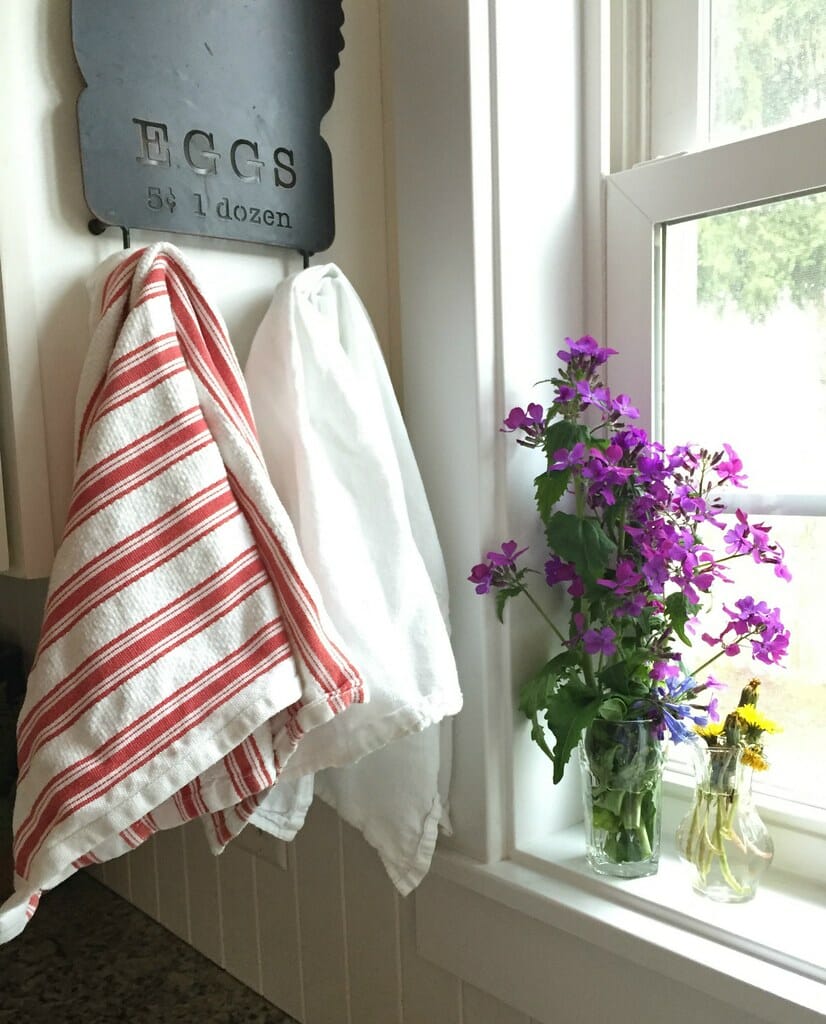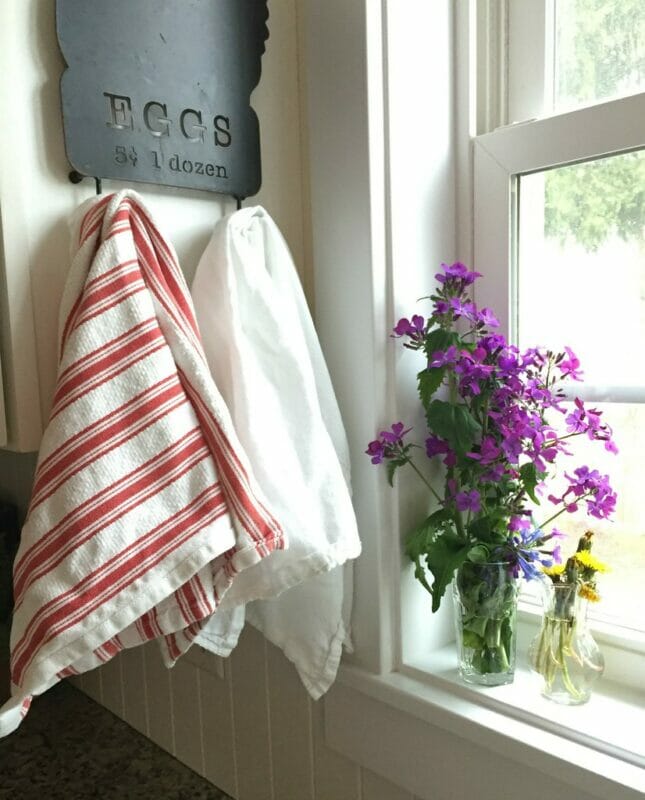 Today marks the beginning of the longest spring break I've ever had — 11 full days!
The schools are giving us Thursday off (because so many people leave early anyway)… so Dave and I are taking bets as to how long it will be until people start leaving on Wednesday! 😂
I loved school as a kid — and I love it as a parent to 4 children and a teacher's spouse too — but I will always and forever look forward to Spring Break as one of my most favorite times of the entire school year.
For one, it's the only school break that isn't associated with a holiday (although this year's Spring Break does coincide with Palm Sunday and Easter).
And also, it's the only school break that (usually) isn't cold and wintery — so we get to enjoy being outside.
Most excitingly though, Spring Break means there are only 8 more weeks until summer vacation — not that I'm counting though. 😎
Keep reading for more of my favorite things (including my delicious, super soft sourdough sandwich bread).
---
FAVORITE MOMENT = Clean Windows
We've had some epic sunrises and sunsets here lately… and after a long winter with very little sun, I didn't realize how dirty our windows had gotten until the sun started shining again.
So last week, I got my trusty window cleaning cloth out and did all the east and west-facing windows.
I'll get the north and south ones eventually too — but at least now I can enjoy the sunrises and sunsets through clean windows!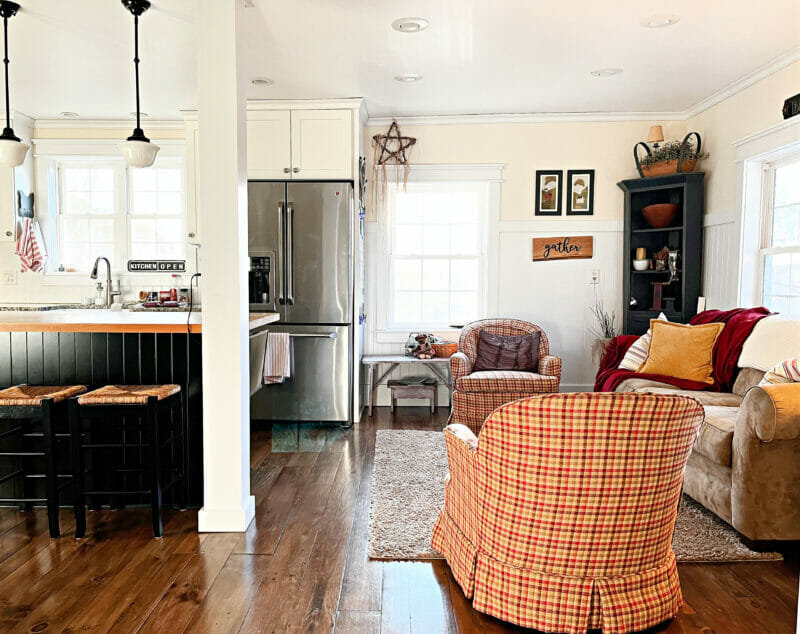 PAST FAVORITE = Slip-Covered Furniture
I've been a fan of slip-covered furniture since the moment we moved into our first house 17 years ago.
Back then, I was buying $10 one-size-fits-all slipcovers at garage sales to cover up the hand-me-down furniture we had.
I eventually made a few of my own slipcovers — they turned out pretty well.
And then we purchased our beloved white IKEA sectional.
Everyone (and I mean everyone) said we were crazy for buying white, but I haven't regretted that purchase once over the last 12 years.
I also found a local lady who will make me custom slipcovers for anything I want, which has been very helpful over the years.
In general, I'm a huge fan of slipcovers — not only are they a frugal way to change up the look and feel of your home, but they are also SO practical. Just wash them and put them right back on again!
---
FAVORITE CLOTHING = Kids' Shoe Deals
I recently realized that kids' shoe sizes are different than women's shoe sizes…
For example, a size 6 youth is exactly the same as a women's size 7.5 (which is what I wear).
I'm not sure how it took me 37 years to figure this out, but thanks to this new-found information, I was able to snag a really amazing deal on cute athletic shoes for me and my 11-year-old (who officially has bigger feet than me!)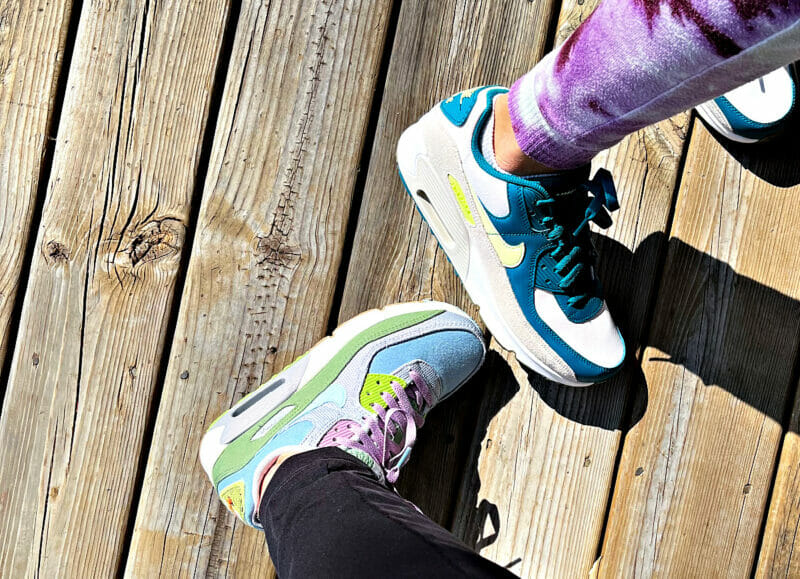 Nike Airs are all the rage at school these days, and although I'm not one to follow clothing trends, Nora needed new athletic shoes REAL bad… and I haven't purchased new athletic shoes for myself in over 10 years.
So, I shopped the clearance kid's section at a local store and found us each a pair of Nikes for right around $30.
It's still A LOT more than I pay at thrift stores, but considering these were regularly $109 (women's sizes were even more), I'd call that a deal!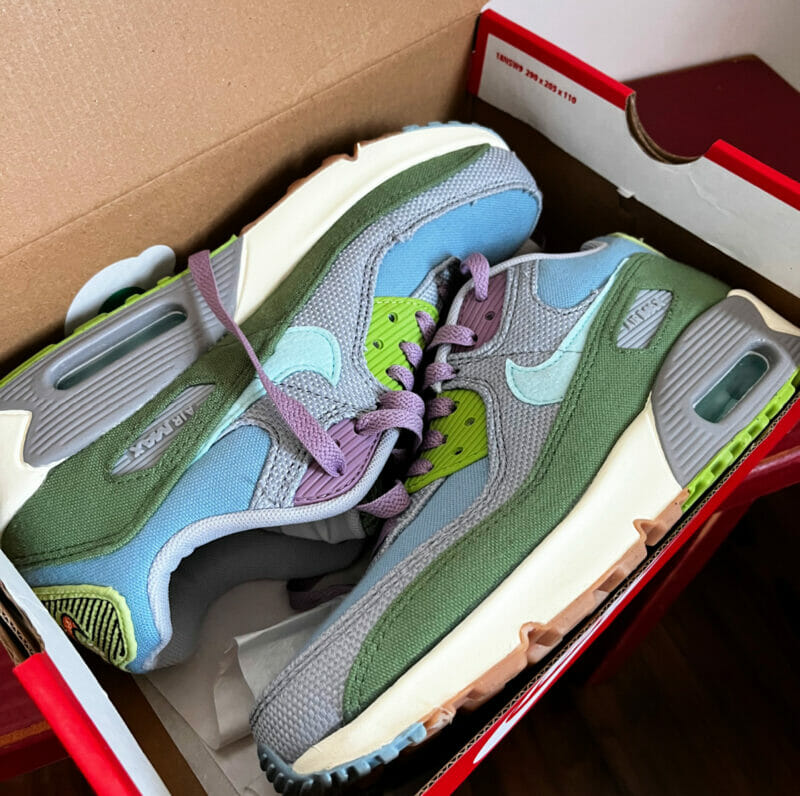 And yes, I realize the women's shoes are probably made to hold more weight and be slightly more supportive, but there are kids in Nora's class who weigh more than me, so I'm willing to risk it!
If you're curious, here's a size conversion chart I found online (it seems to be accurate for me).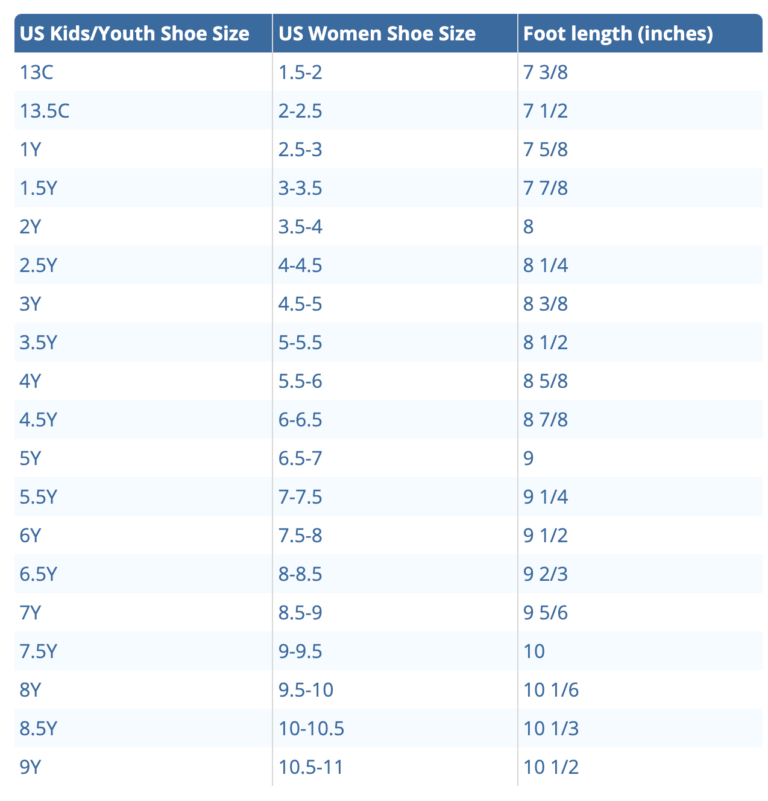 ---
FAVORITE BOOK = The Tiny Seed
This Eric Carle book has been one of our favorites for years and years — all our kids love it, and I do too!
It's not a religious book, but it would be very easy to tie in with the parable of the soils / sower if you wanted to turn it into a biblical lesson.
---
FAVORITE FIND = The Spice Way
Ever since all the craziness of 2020, I haven't been able to reliably find herbs and spices at our local grocery stores.
So I've started buying them from The Spice Way.
These herbs and spices are packaged in pouch-style bags for roughly $6-$8 per bag (which is cheaper per ounce than at the grocery store) and they have almost every type of spice, seasoning, etc. you could want!
These bags are easy to store and they make it so simple to refill my favorite spice jars.
The Spice Way offers free shipping and bundle discounts — you can also buy them on Amazon.
I'm a fan!
FAVORITE HOBBY = Yardwork
April is my favorite month to do yardwork as the weather is usually warm and "sunnyish" after a long cold winter — everything feels fresh and new.
Plus, the whole family is more than ready to be outside as much as possible.
Of course, by July, I feel burned out and don't want to do anything outside except swim, but right now, yard work is one of my favorite things to do.
I listen to audiobooks or podcasts while I work, the kids play in our yard and with neighbors, and the time just flies by!
FAVORITE RECIPE = SOFT Sourdough Sandwich Bread
I've been doing sourdough since 2019, and this recipe is my go-to recipe for super soft sourdough sandwich bread (my kids don't like the crusty sourdough bread).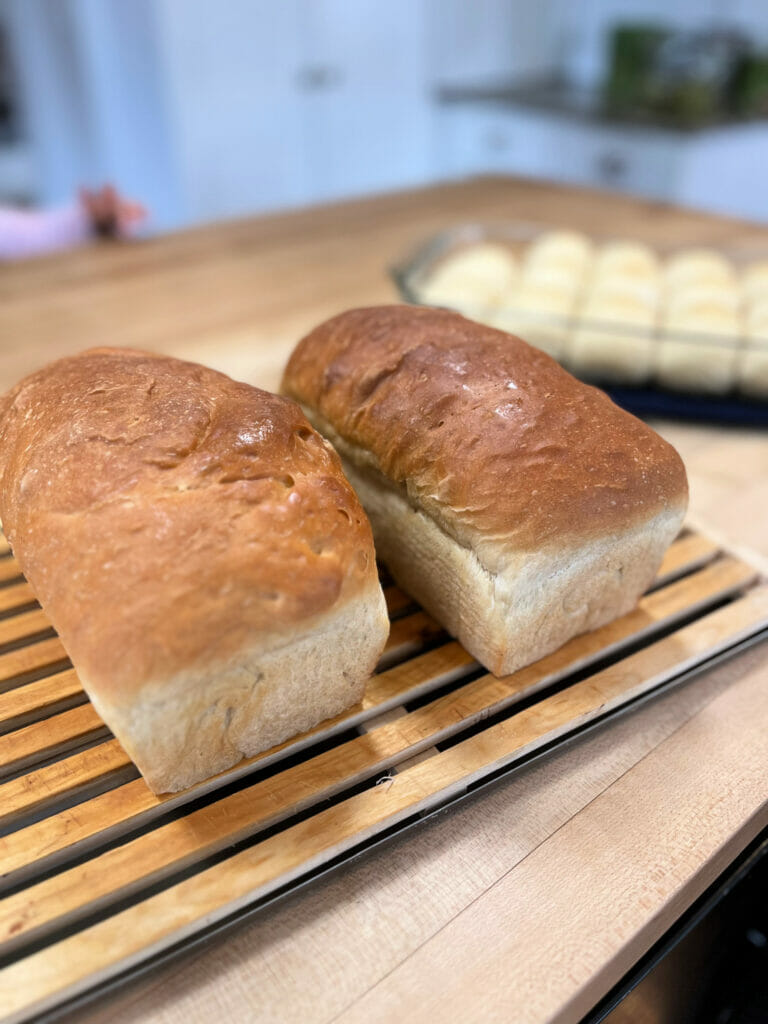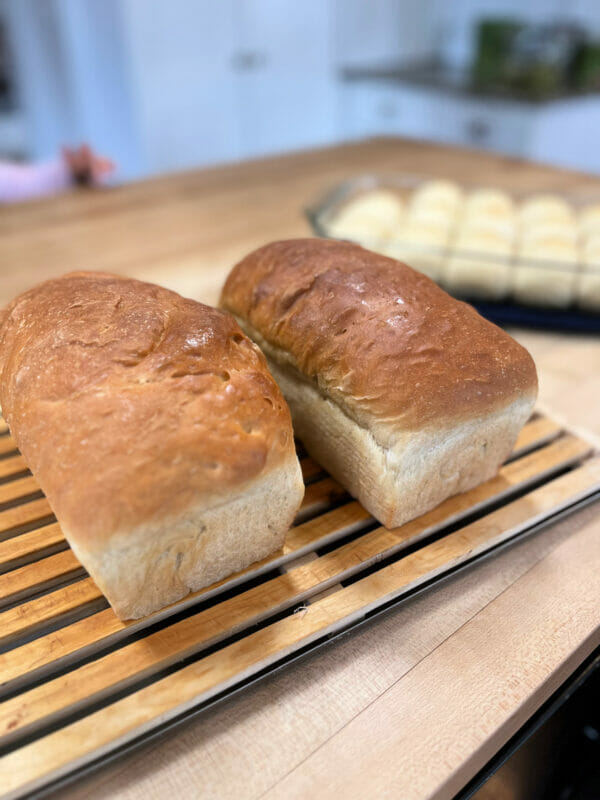 It's SOOOOO easy — all you need is time (so make sure you plan ahead!)
Yield: two 9" loaves
Simple Sourdough Sandwich Bread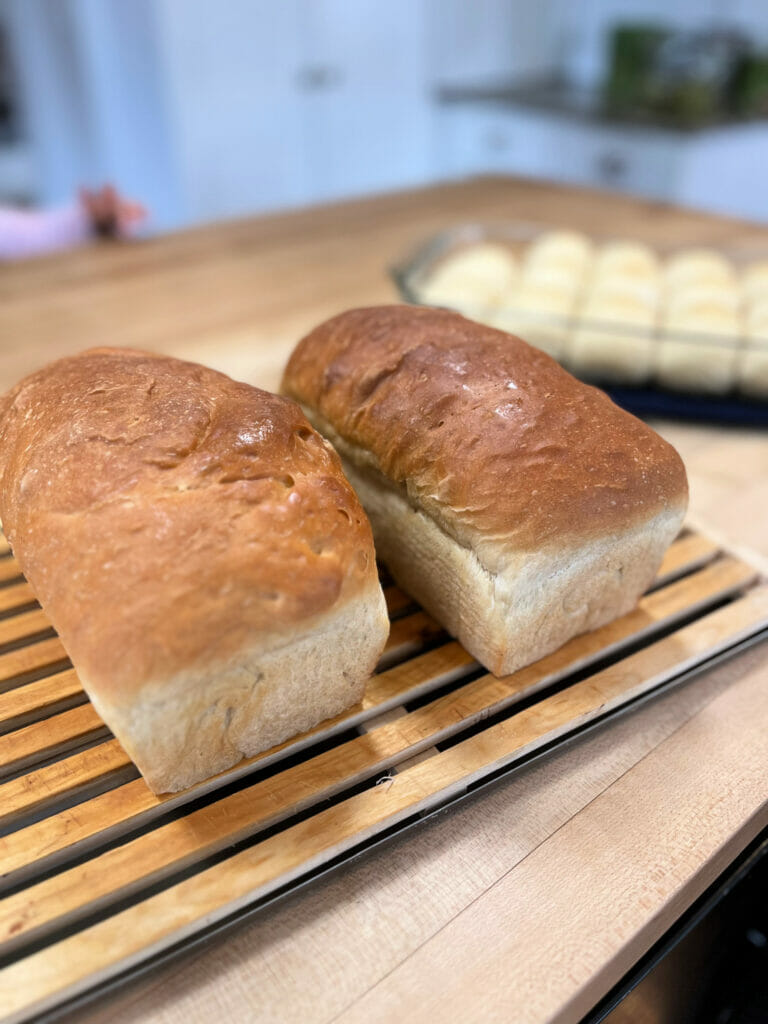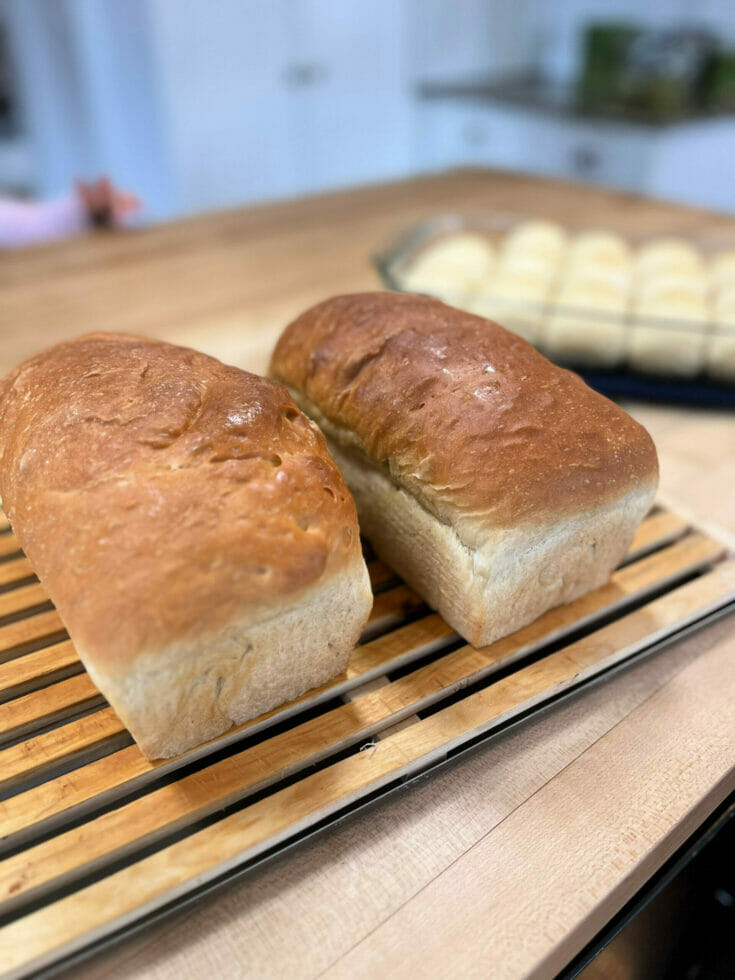 This recipe is very simple to make and oh, SO delicious. You just need to plan ahead because it ferments overnight!
Total Time
12 hours
50 minutes
Ingredients
250 grams sourdough starter (bubbly)
500 grams water
1000 grams flour (all-purpose or whole grain)
1/2 cup soft butter (1 stick)
2 Tbsp. honey or sugar
1 Tbsp. salt
Instructions
The night before, mix all ingredients together (you'll want to use a mixer with a dough hook).
Mix/knead for 5 minutes, until a slightly sticky ball of dough forms.
Place dough in a large greased bowl or container and cover with a towel or plastic wrap.
Let rise overnight (or at least 8 hours).
In the morning, punch down the dough, form it into 2 equal loaves, and place them into greased 9″ loaf pans (or 3 8" pans for smaller loaves).
Cover the loaves and let rise until doubled (about 2-4 hours)
Preheat oven to 375ºF
Bake bread in preheated oven for 40-45 minutes.
Immediately rub the tops of loaves with a stick of butter (this helps the crust stay soft).
Let cool in pans for 5 minutes, then turn out onto a cooling rack.
Enjoy immediately or cool, slice, and freeze for later.
Notes
This recipe makes enough dough for 2 very large 9" loaves, 3 smaller 8" loaves, or 15-24 rolls (depending on how large you make them).
Keep in mind, this is SUPER SOFT sourdough bread, so you will not get that traditional thick, crunchy crust like the "fancy" round sourdough loaves. However, the taste is still amazingly delicious... and my kids will actually eat this bread because it doesn't have "bad crust"! 😂
Recommended Products
As an Amazon Associate and member of other affiliate programs, I earn from qualifying purchases.
I make the dough before bed at least once or twice a week, then shape the loaves while I'm making breakfast, bake them while I'm making lunch, and then we enjoy fresh bread for dinner.
I slice the remaining bread and put it in the freezer (it goes stale very quickly).
Then we just pull out however many slices we need for toast, sandwiches, etc. (letting them defrost if necessary).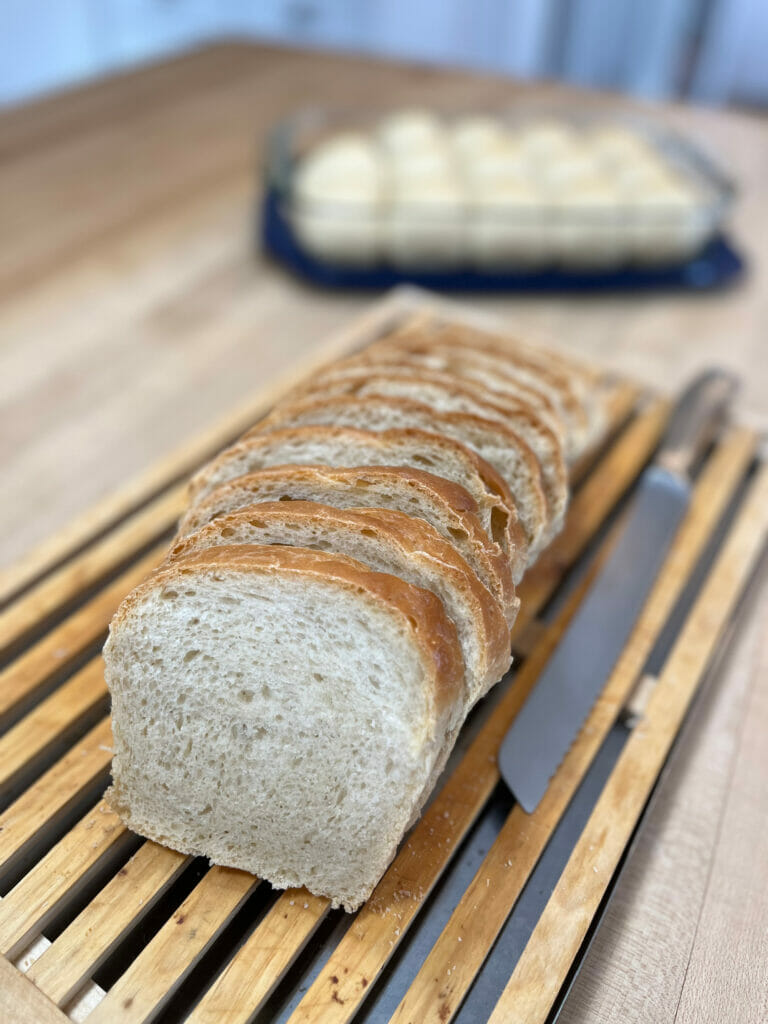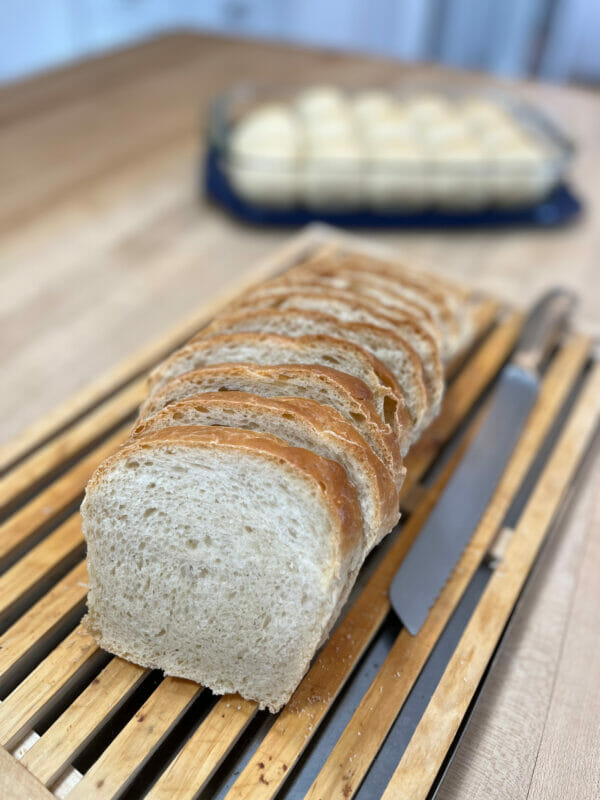 FAVORITE QUOTE =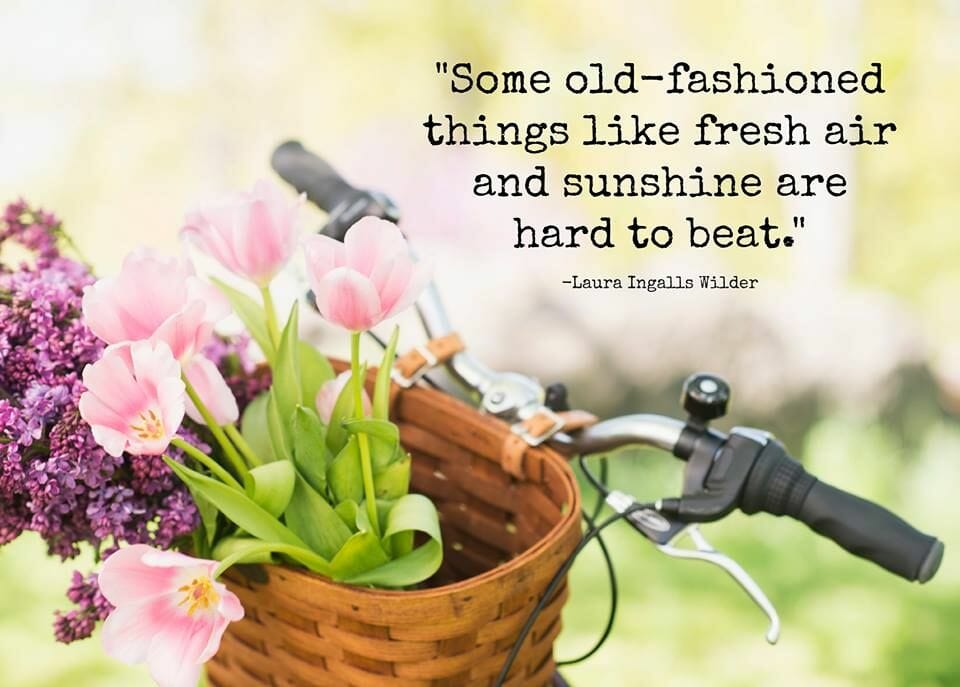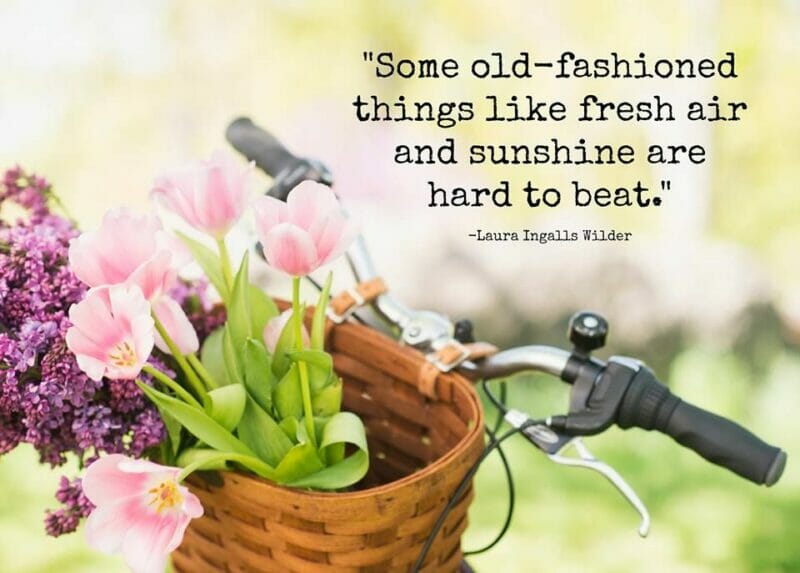 "Some old-fashioned things like fresh air and sunshines are hard to beat." – Laura Ingalls Wilder
Yes yes! See my note above about yardwork being one of my favorite things in April!
FAVORITE ARCHIVED POST = You can't want it for someone else.
Clara and I went to the butterfly exhibit this past week for a school field trip, and I was explaining to her that the last time she saw the butterflies, she was only 6 months old.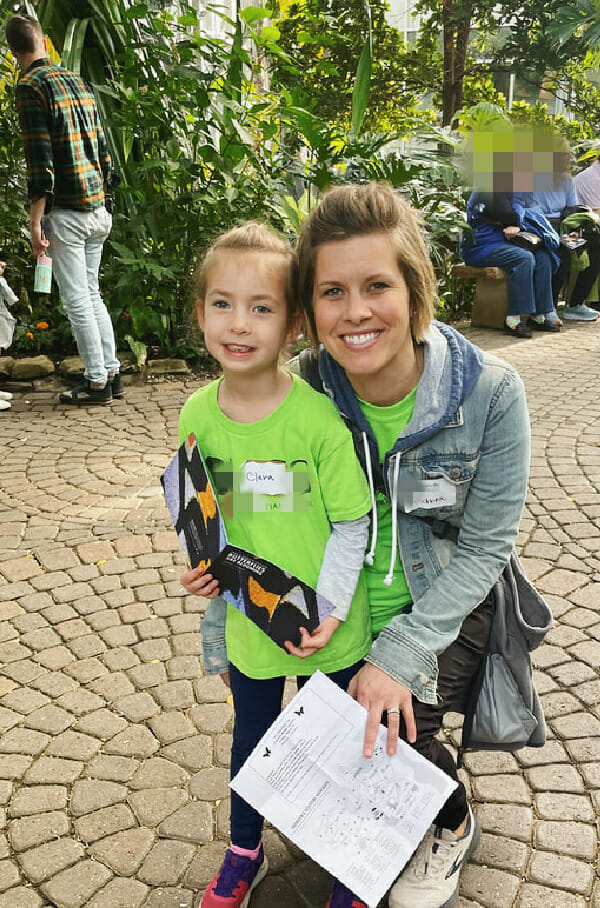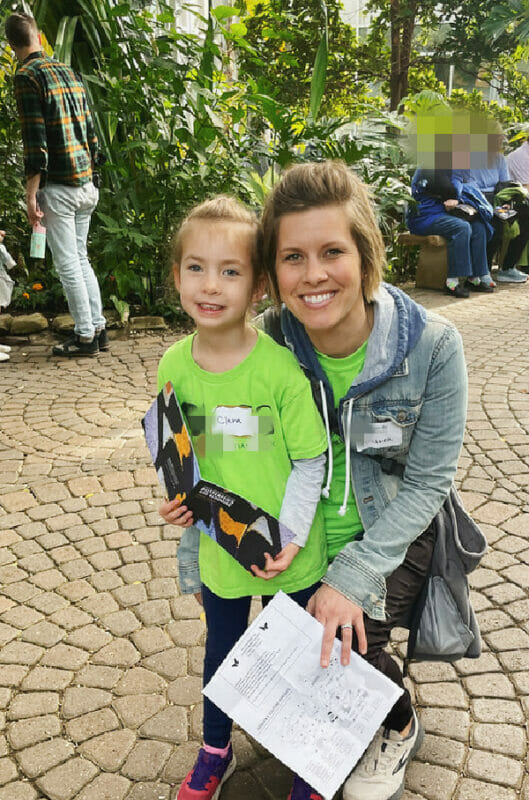 Naturally, when we got home from the field trip, she wanted to see pictures… so we dug out her baby photo book and went back into my computer archives.
Our photo hunt landed me on an archived post I had forgotten about, but am so glad I reread — I hope you enjoy it too!
If you've ever wanted something for someone else, I think you'll be able to relate!
---
That's all for this month. 😆
If you're interested, you may scroll through all my Favorite Things posts HERE!