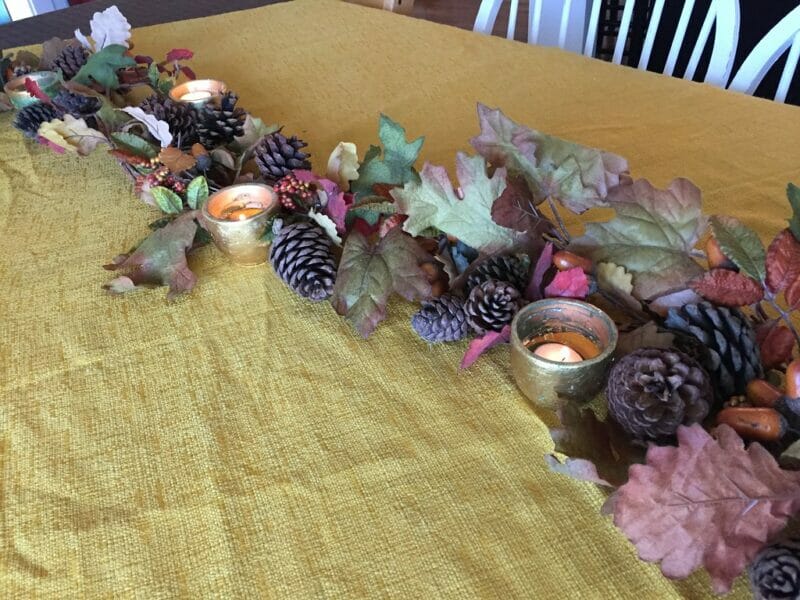 Ahhh… October, at last!
The summer months often feel like a continual whirlwind for our family — not because we're traveling or "too busy" but because there is always something fun going on, and rarely any defined plan.
Whether it's neighbors coming to swim, family stopping by for dinner, starting a bonfire, going on a bike ride, or meeting friends at a park, it's all fun things. There's no routine or schedule to our days (it's a nice change of pace, but challenging for my personality.)
Once school starts up in September, it takes me a few weeks to find my new groove and get all my ducks in a row again. But there are so many extra beginning-of-the-year meetings, kick-offs, and gatherings for school and church that my brain swirls trying to keep up with everything.
When October finally arrives, everything feels more settled (which I'm grateful for)… and this year is no exception.
I've actually finished all my daily to-dos for several days in a row, we aren't as busy in the evenings, our weekends are more open, and holiday stuff hasn't started yet.
Thank you, October! 🥰
---
FAVORITE MOMENT = Hair Tuck
It might not seem like a big deal… but I can officially tuck my "bangs" behind my ears for the first time in 12 years!
I still have a long way to go (pun intended!) but I think I'm over the most awkward stage — whew!
I continue to cut the back to avoid a mullet, but we're ALMOST to the point where it will all start evening out. I can't wait!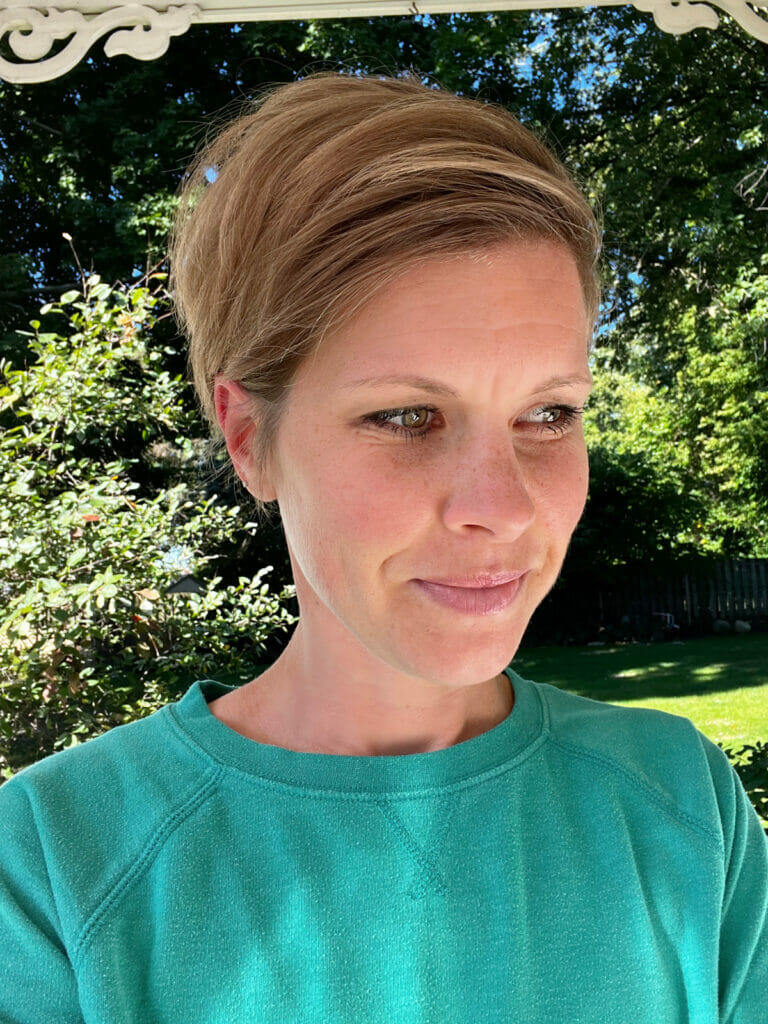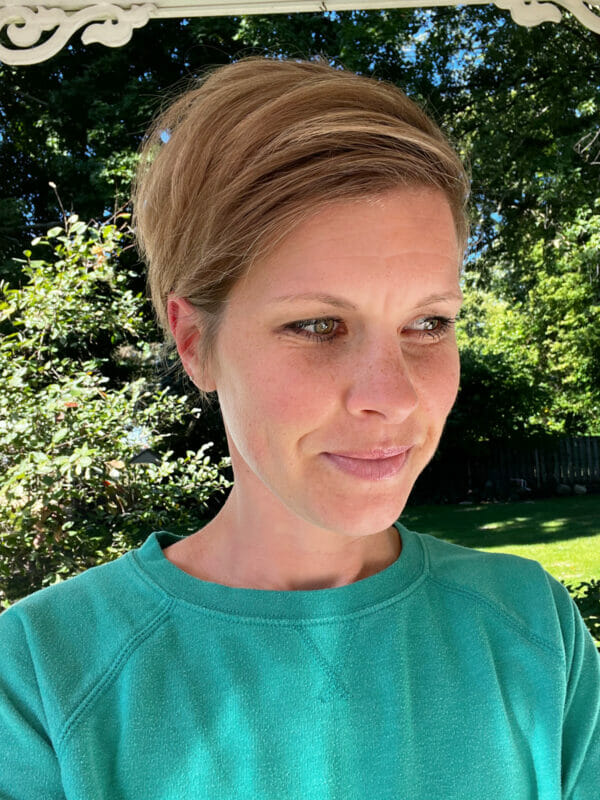 FAVORITE Routine = Solo Lunches
For the first time in many, many years, I get to enjoy eating lunch in peace and quiet a few days each week.
Not only can I eat whatever I want whenever I want to eat it… but my hot food is actually hot when I eat!
There's almost no cleanup, no children asking me 57 questions or complaining about their food, and if I want the last cookie, I can have the last cookie. 🍪
Often, I read a book while eating — so luxurious!
Yes, I might look back and miss the days when all my children are huddled around the table for lunch… but I've still got breakfast and dinner for now, so just let me enjoy my solo lunches!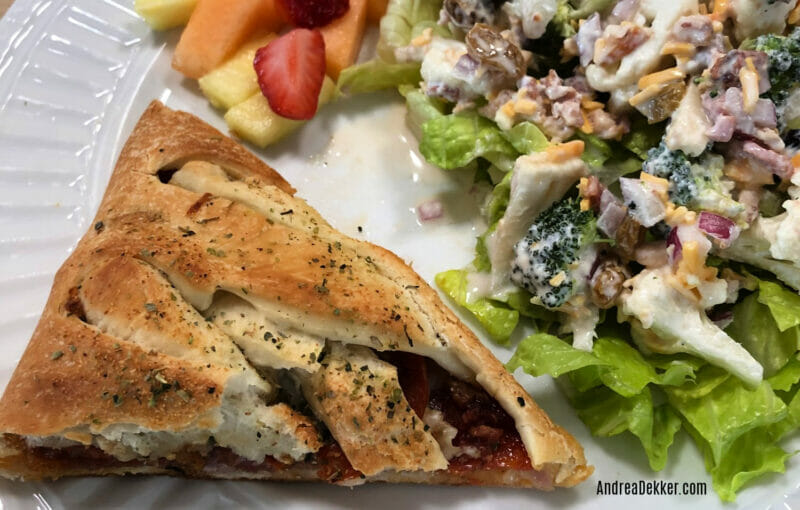 PAST FAVORITE = Spider Spray
The one thing I don't always love about cooler temperatures in October is the bugs that make their way into our cozy warm home.
I'm sure all homes deal with this to some degree, but the fact that our 132-year-old home has lots of quirks and cracks doesn't help.
We see some giant spiders this time of year, and my job is to keep them outside. I use Ortho Home Defense spray every few weeks this time of year — spraying around the exterior foundation, window sills, doorways, and also in the basement.
I spray room-by-room inside as well.
It seems to work and I usually notice a decline in spiders/bugs almost immediately after spraying.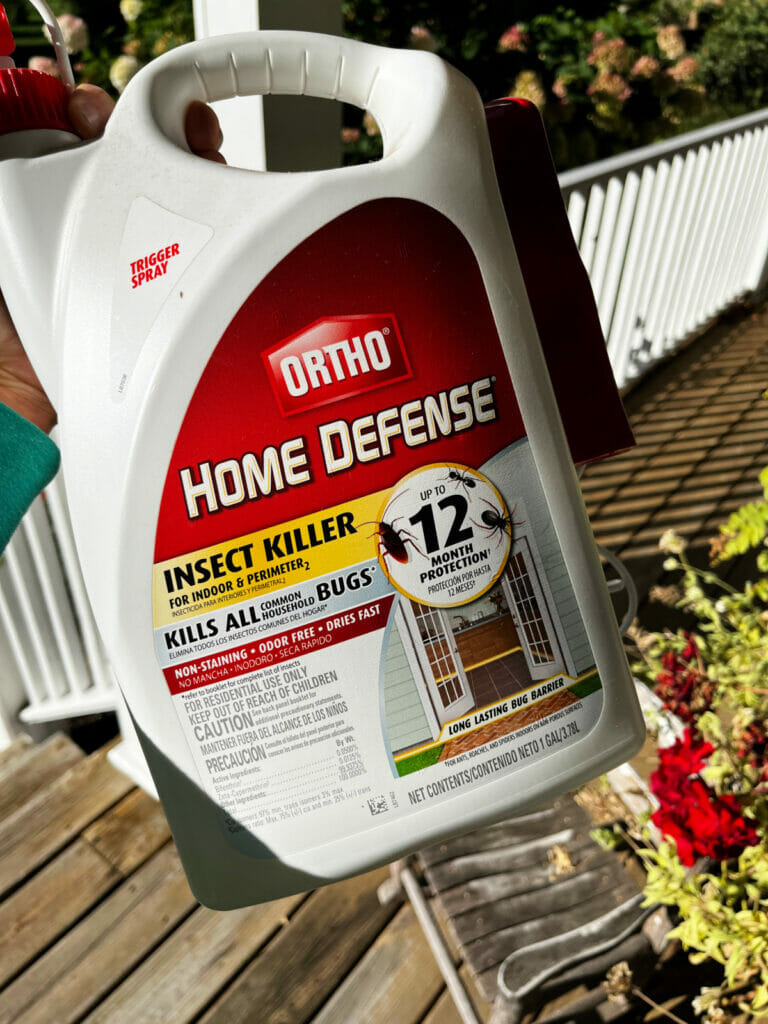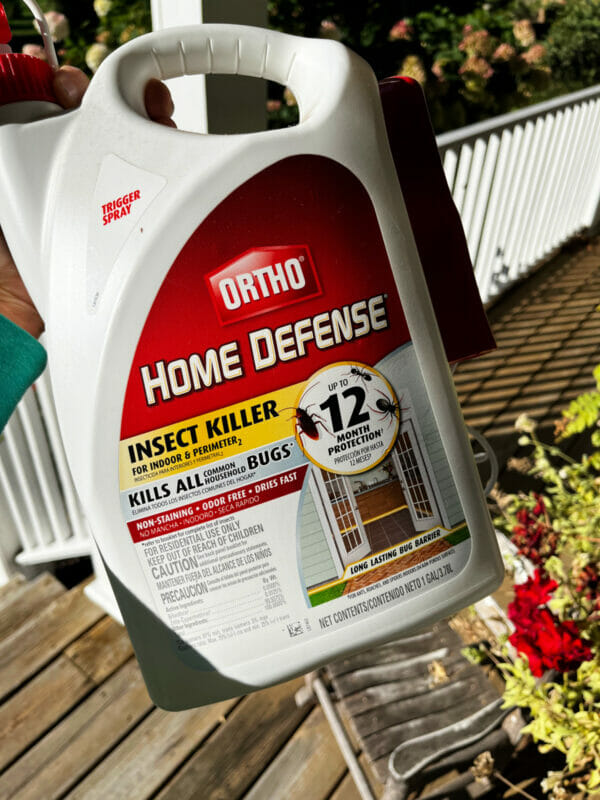 ---
FAVORITE CLOTHING = Trench Coat
In general, I think most things at Eddie Bauer are WAY overpriced, but I've gotten some amazing deals on super quality items by shopping their end-of-season sales.
That's how I happened upon their "Girl On-The-Go Insulated Trench Coat" almost 6 years ago!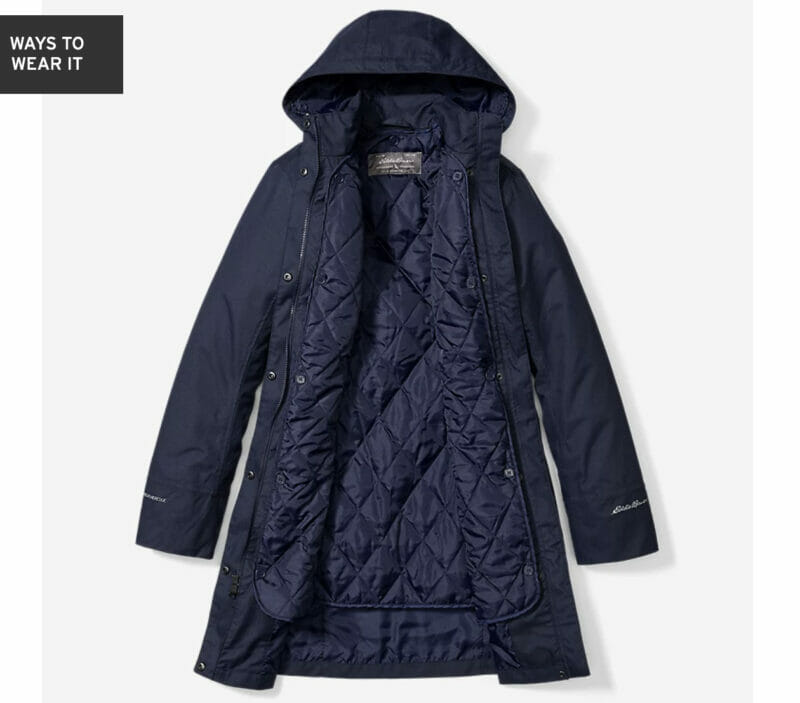 I was shopping their "end-of-season" sales in February (specifically looking for a new winter coat)with a $75 Christmas gift card. Thanks to lower prices on everything back then and a deep seasonal discount, I got the coat for less than $10 out-of-pocket!
I've worn this coat every fall, winter, and spring since.
In my (not-so-fashionable) opinion, this coat is dressy enough to wear with a nice outfit to work or church and casual enough to wear outside in the snow or on a farm field trip.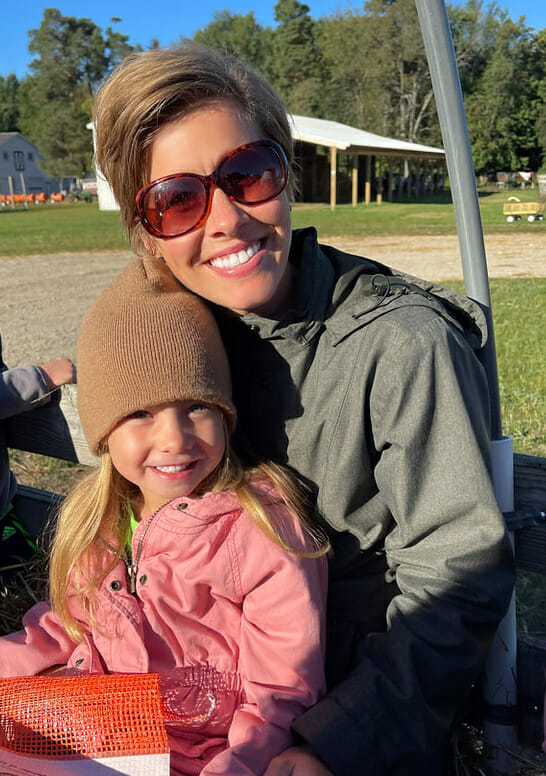 The removable layers and hood allow it to function well for almost any temperature… and it's water-resistant, so it works wonderfully as a raincoat too (and washes up easily).
I'm not sure if trench coats are still in style these days with all the crop coats popping up, but this specific coat is still in the store by me (I specifically checked last week) and you can get it online too.
If you're in the market for a workhorse of a coat, I highly recommend this one!
---
FAVORITE BOOK = Anne of Green Gables
I thoroughly enjoyed rereading this classic last week. I moved onto Anne of Avonlea this week.
Man, I love these books!
And how perfect to share it in October — when one of the most widely-quoted lines from the entire book is, "I'm so glad I live in a world where there are Octobers."
I also really enjoyed the Netflix series, Anne with an E, a few years back.
If you don't have time to read the book, treat yourself to the Audible version, read by none other than my favorite Rachel McAdams.
And this 6-book set (with accompanying journal) would be a fantastic Christmas gift for the young reader on your list.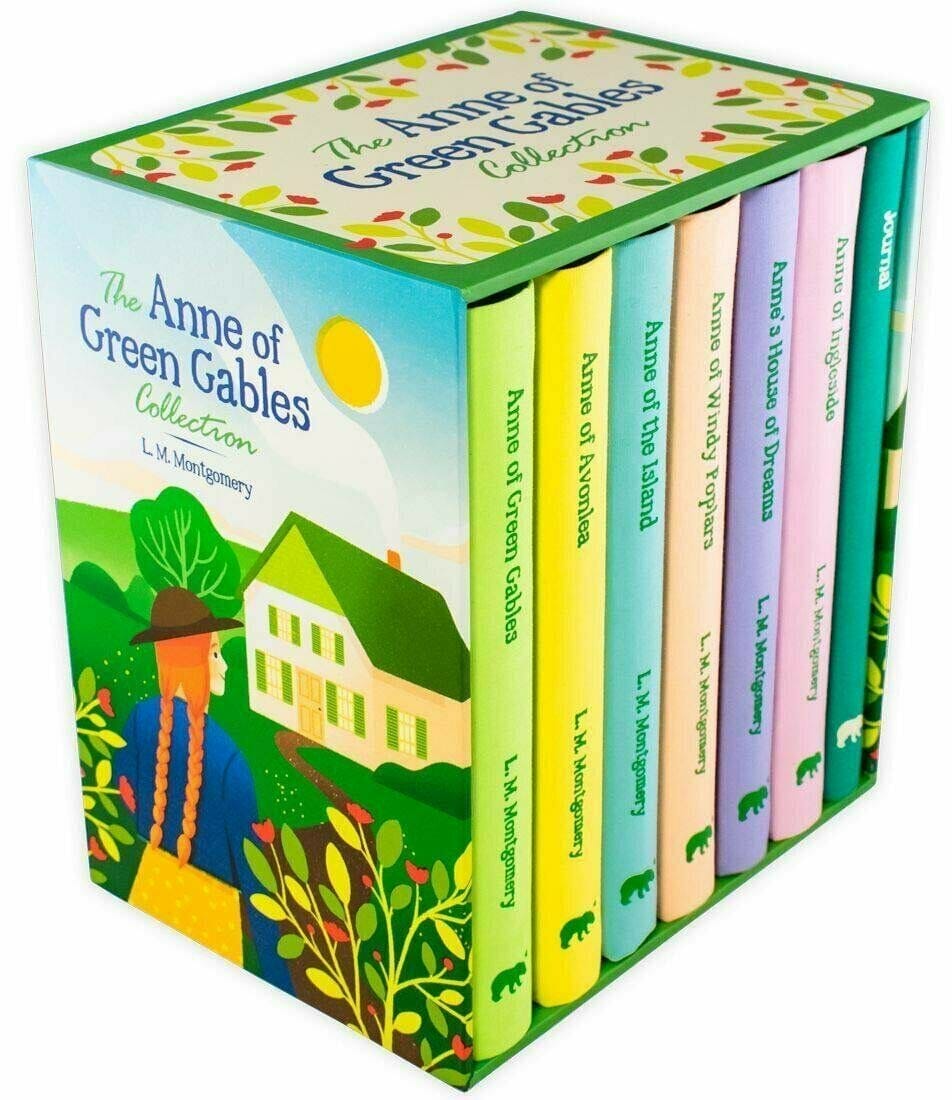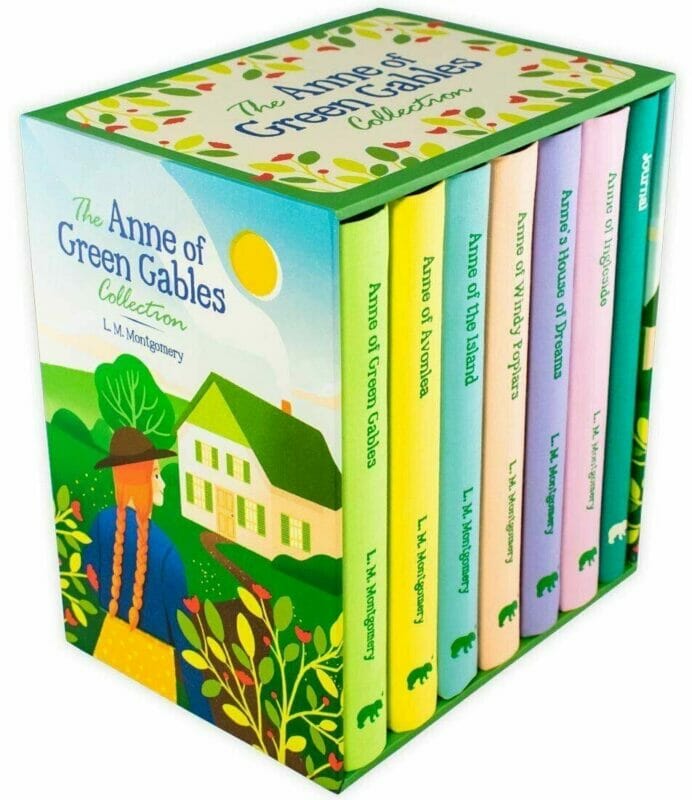 ---
FAVORITE MEDIA = Where The Crawdads Sing
I know this is technically another book, but it's also a movie and I read/watched both this past month… so I'm grouping it into the media category.
I'm normally not a "read this book because everyone is reading it" type of person… nor am I into "murder mysteries", but a friend from church loaned me Where The Crawdads Sing after I realized there were over 300 holds on it within our library system (thanks to the movie).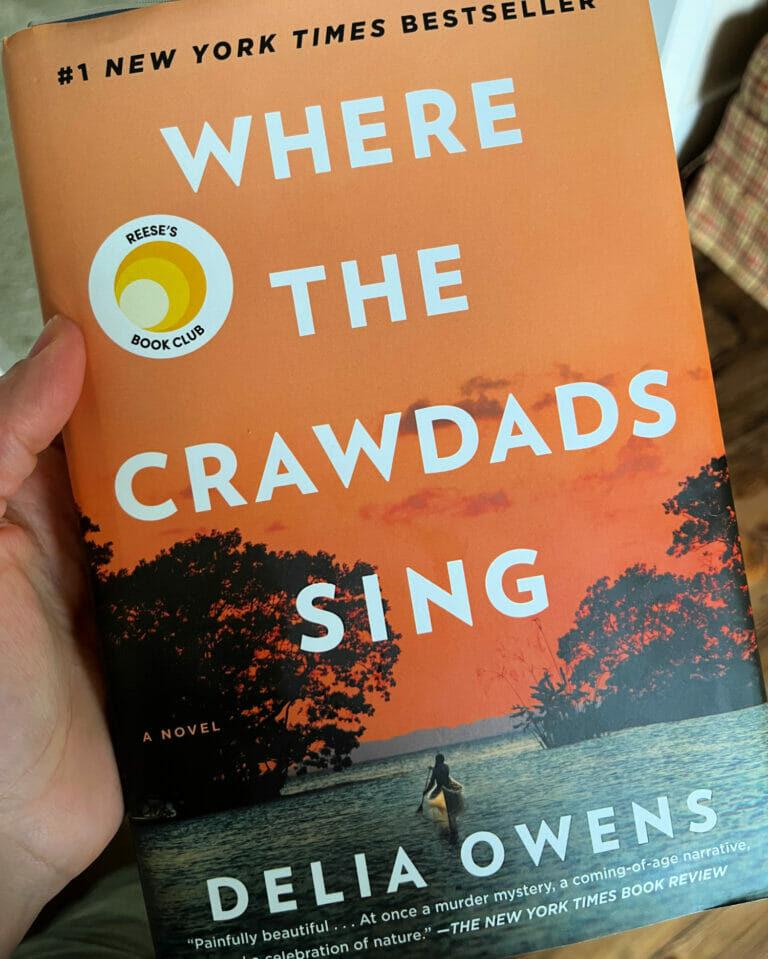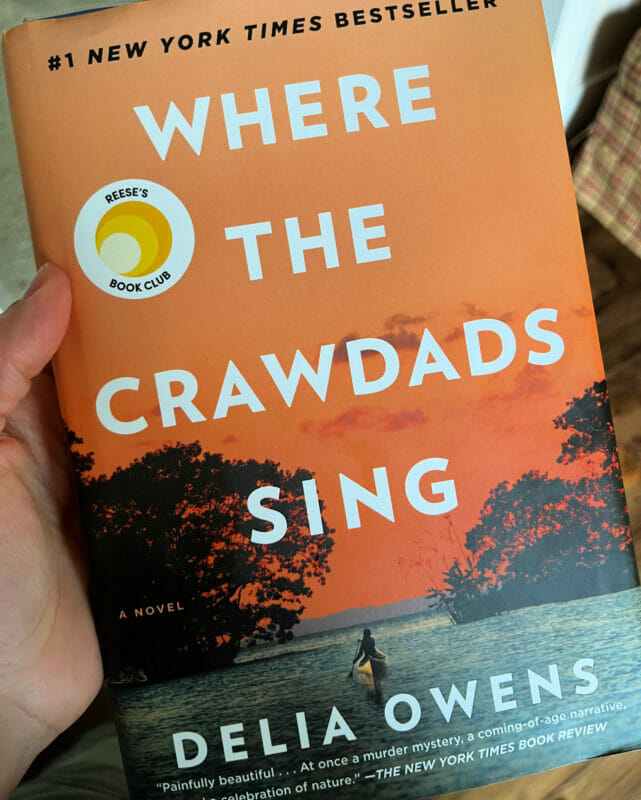 Honestly, I couldn't put it down.
Strange and sad, but well written and the plot just sucked me in.
I debated if I wanted to watch the movie or not… I was leaning towards "not" because I thought it might be too graphic. However, last week, the local library offered it free one afternoon, so I went with a couple of people from church and it was really good.
Personally, I think it should be rated R (not PG-13) but I guess that's how movies are these days.
I'm glad I read the book before watching the movie — the book is better (duh), and I would have missed many little details if I had only watched the movie.
FAVORITE HOBBY = Baking Bread
I almost always take a bread-baking hiatus over the summer months… simply because it's too hot and I don't want to spend lots of extra time inside.
I still grind grain and use my sourdough starter all year long for pancakes, waffles, quick breads, crepes, English muffins, etc. but I rarely bake risen bread or rolls.
However, thanks to cooler temperatures and a little more time, I'm back into my routine and it feels good. The house smells good, the bread tastes so fresh, and I'm excited to try out new recipes again — it doesn't feel like "one more thing" I have to do.
I'm currently experimenting with half whole grain half white flour sourdough sandwich bread.
mix up the dough after dinner (5 minutes)
let it sit on the counter all night
form it into loaves after breakfast (3 minutes)
let it rise for 4-5 hours
bake it after lunch
eat it for dinner!
It takes time to rise and bake, but very little "hands-on" time.
I'm tweaking a few things yet, but I'll probably share it once I feel it's good enough 🙂
FAVORITE RECIPE = Cheese Tortellini Soup
Speaking of recipes… our family's favorite Sausage and Cheese Tortellini Soup is on this week's menu plan (along with the sourdough bread I mentioned above), and I think we're all looking forward to it!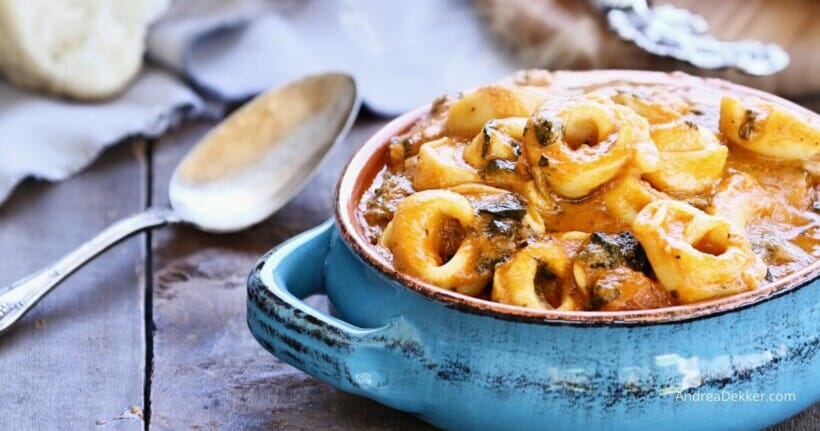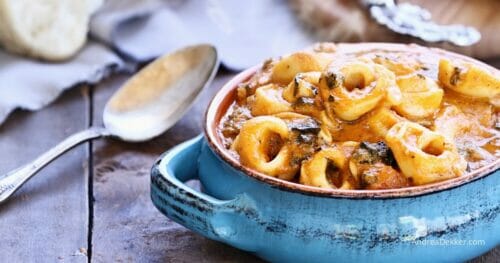 I didn't make this recipe over the summer, so this will be the first time we've enjoyed it in many months.
Dave and I are looking forward to leftovers for lunches too.
It's the perfect throw-together comfort food for busy weeknights in the fall!
FAVORITE QUOTE:
Earlier this week, as I read through my favorite newsletter, The Pour Over, this quote caught my attention.
"There may be good reasons to be worried about this day, month, or year. God does not promise good days; He promises a great eternity. Stay focused on eternity; it changes everything."
Their company motto is: "eternity changes everything".
It reminds me of one of my favorite Bible verses: John 16:33 "In this world, you will have trouble. But take heart! I have overcome the world."
FAVORITE ARCHIVED POST = Halfway – encouragement for the really long days
It hardly seems possible that it's been 5 years since I wrote this encouragement for the REALLY longs days.
5 years since I realized I was essentially halfway between bringing my first baby home from the hospital and sending my last one off to school.
5 years since my oldest was 5… and now here we are, just finished celebrating our youngest's 5th birthday.
Wow — what a 5 years it has been!
If you're in a season of long days, I certainly hope this post encourages you too!
---
Whew — that's all for me this month. 😆
If you're interested, you can scroll through ALL my Favorite Things posts HERE!
And… join my email community, friends!
There is no spam, no sales pitch, no funnel… you may unsubscribe whenever.
It's just fun and valuable content to help you create a simpler, more intentional home and life for you and your family.