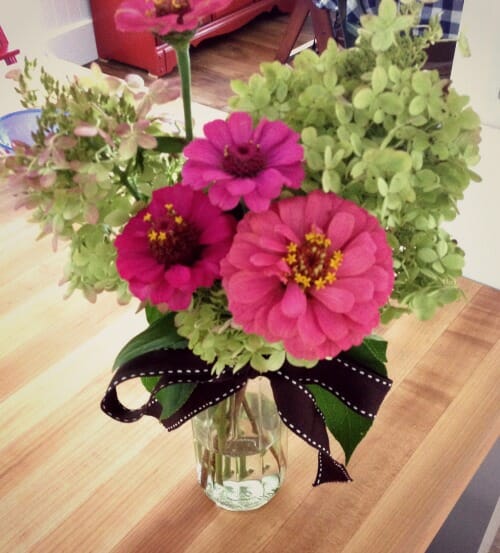 Obviously, due to the nature of my job (and my overall personality), I am quite focused on simplifying every area of my life.
HOWEVER…
This does NOT mean that every area of my life is completely simplified.
It does NOT mean that my home is perfectly organized all the time.
It does NOT mean that I can stop tweaking things (or completely overhauling systems) to make them fit better with our lifestyle.
It does NOT mean that everything goes my way and my life is spared of stress, anxiety, or late arrivals.
It does NOT mean that simple living is somehow effortless for me.
Even though I've been striving towards a simpler, more organized life for as long as I can remember, I still need to work REALLY hard to keep moving forward.
As I've mentioned before, a simple, organized life is not necessarily easy to achieve. I know from lots of trial and error that living simply is something I need to work at daily otherwise it will quickly unravel and I'll be left picking up the pieces for weeks. It's hard work… but I'm not going to stop.
NO! The benefits and rewards of a simplified and organized life FAR out-weigh any amount of daily or weekly work I put in to achieving it.
But it can get old after a while.
There are days when all I want to do is go to bed at 9:00… but then I know I'd wake up to piles of dirty dishes, laundry to fold, blog posts to write, lunches to pack, and emails to send. I know that if I simply stay up until 10:30, I can finish all of those tasks before I go to bed and wake up to a less chaotic home. After all, those tasks aren't going to do themselves!
So how do I avoid burnout?
I've thought about this a lot the past few months (especially over the summer when Dave was home all day) and I think the key for me is to strive for a life of moderation.
.
I've never been an "early adopter" or the first one to jump on any trend's bandwagon, I've never been one to "put all my eggs in one basket" or go all-out right away, and I've never been one to have hard and fast rules for food, exercise, organization, TV, dieting, house cleaning, entertainment, etc.
Despite my VERY structured nature, I much prefer to have a basic "routine" and then mold and adapt that routine as needed to fit my current stage of life. Sometimes this means I'm tweaking things on a daily or weekly basis. Other times, this means I'm completely overhauling a system that no longer works for us (with the realization that my new system might not work any better!)
However, almost everything I do and almost all the decisions I make are based on a goal of "all things in moderation".
.
I know from personal experiences that the minute I set a hard and fast rule, that rule just begs to be broken. I've seen this happen in my own life and in the lives of SO many people I know.
For example:
A person who is just a few pounds overweight decides they need to lose weight and they are going to do so by completely cutting all refined sugar out of their diet. Even if they didn't have an issue with sweets before this new-found diet plan, I can almost guarantee they'll be craving sweets the second they start their diet.
A parent with unnecessarily-strict rules about TV, computers, and screen time can probably expect their kids to be obsessed with using technology at school or at friend's houses once they are old enough to start making their own choices.
Anyone who ever proclaims they will NEVER _______ (insert anything you can think of because it's going to happen sooner or later).
And I think we all know someone who has been obsessed with a certain way of life as a personal choice (cloth diapering, going gluten free, homeschooling, heirloom gardening, couponing, being excessively neat, obsessing about time management, etc) and outwardly proclaims that it is the only way to be… but then ends up eating their words (and their pride) later on down the road when they realize that they've simply left no room for moderation and end up burning out because their life is so extreme.
I could keep going, but I think you get the idea.
.
The fact that "Simple Living" is currently a HUGE trend right now can sometimes make it difficult to know where "simple" ends and where "I'm doing this because I saw it on Pinterest and it's eco-friendly so who cares that it's taking me 5 hours longer than it should" starts.
There are lots of super cute, super clever, super frugal, and super eco-friendly ideas and ways to simplify our lives — and for the most part, they are all good. However, they might not all be good for me or for you right now.
As I've mentioned before, sometimes my simple-living choices are not necessarily popular choices… like the fact that we eat some processed foods, we let our kids watch some TV, we don't use cloth diapers, there are days when I'd rather clean and organize my house than play with my kids, and that I don't hold onto kids clothing or other sentimental items.
Those things won't make the news, they won't get me featured in a magazine, and they probably won't get "pinned" thousands of time on Pinterest. However, by living a life of moderation and not having extremely strict or legalistic rules on many hot topics, I am able to simplify my life A LOT, and that's what I want right now.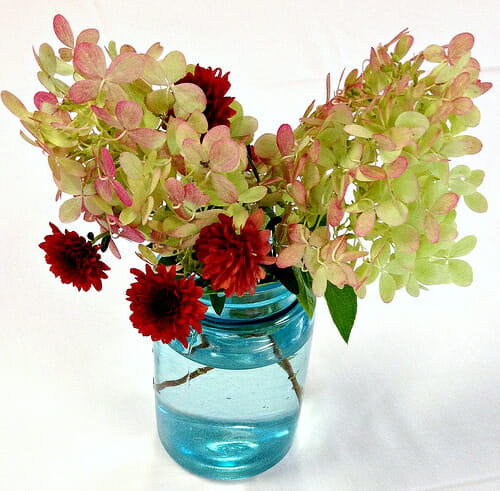 As I mentioned at the beginning of this post, Simple Living isn't necessarily "easy". It requires daily work to achieve… however I think if you keep your end-goal of a more simplified life in sight and strive for moderation, you'll be able to more easily stay on-track and avoid the burnout caused by all the "extremes".
Moderation has worked well for me and my desire to live more simply… I think it just might work for you too!