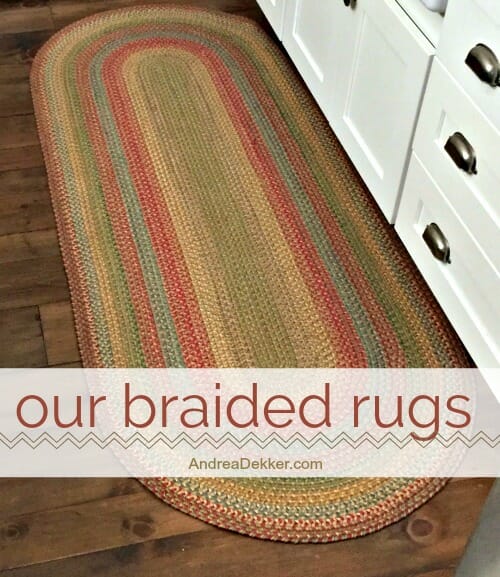 Over the years, I've shared a few pictures of the braided rugs we have throughout our home — but since I get SOOOOO many questions (and compliments) about them, I thought it was time for a full-length blog post just about our rugs!
NOTE: this post is not sponsored!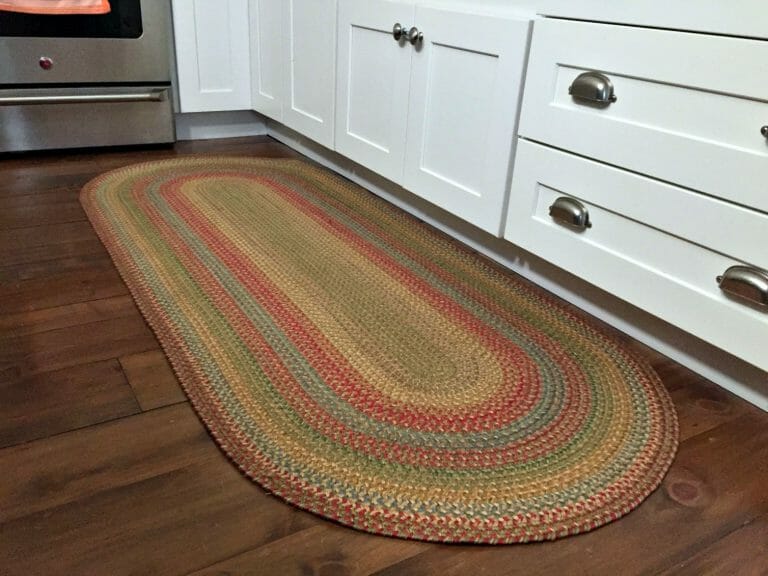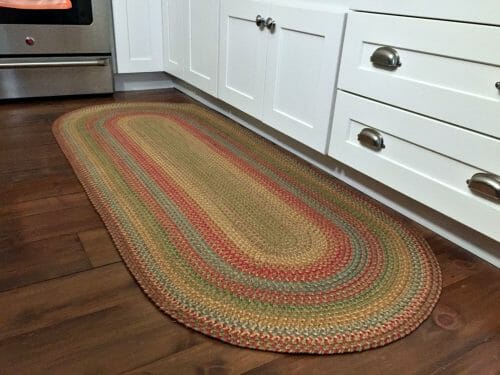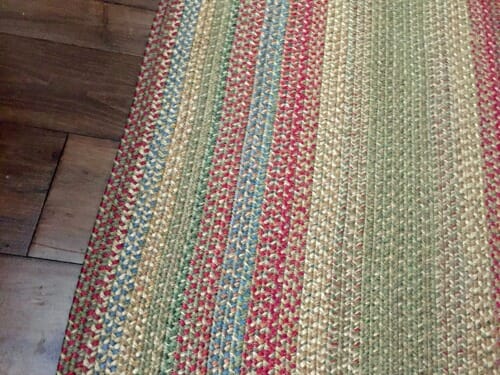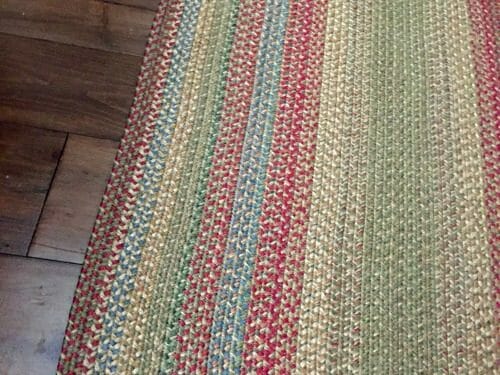 I'm honestly not sure if braided rugs are in-style, trendy, or even remotely popular right now, but I really like the look of them in my home! They fit my semi-primitive-country-farmhouse style and they add a nice pop of color to my otherwise very white spaces!
I like how sturdy and durable these rugs are, I like that they LAY FLAT and don't bunch up or curl up on the ends, I like the old-fashioned vibe they bring to my decór, and I like that I can easily shake them out, vacuum them, or even just sweep the crumbs off the top with a broom!
The one downside of braided rugs is that they are NOT machine washable.
My rugs are darker in color, so they truly do "hide" a lot of dirt and stains! However, I have successfully spot treated stains with carpet cleaner, and we've had our rugs cleaned professionally a couple of times when our carpet guy cleans the rest of our carpets. But I can't just throw them in the wash like I can with our smaller bathroom rugs.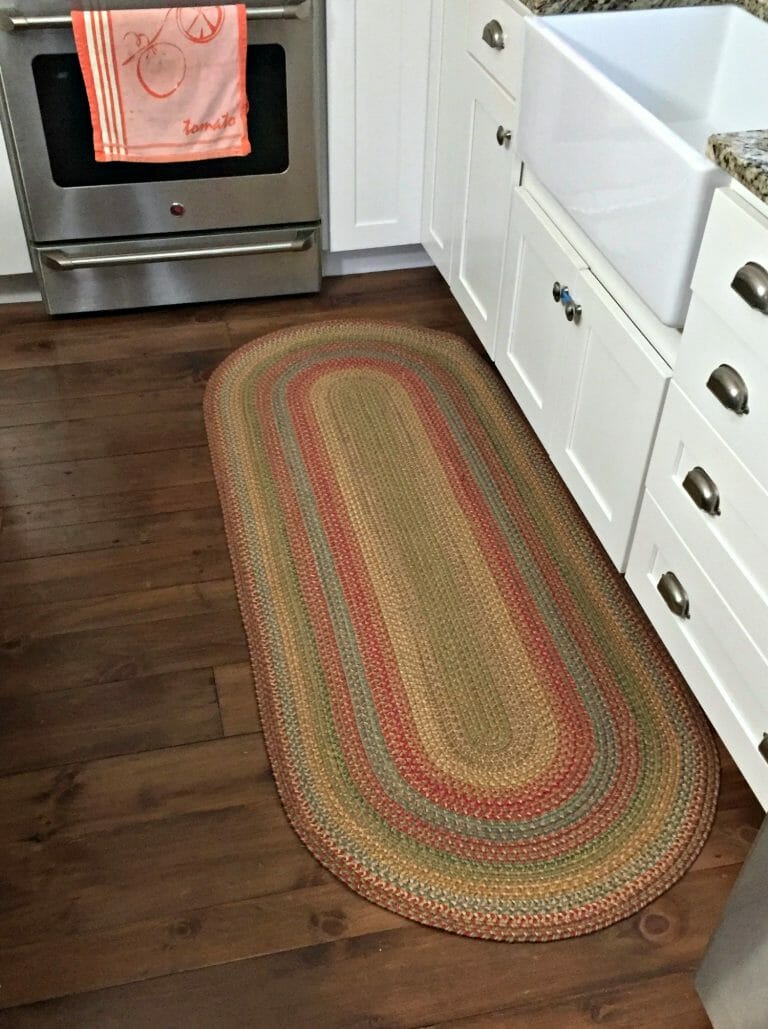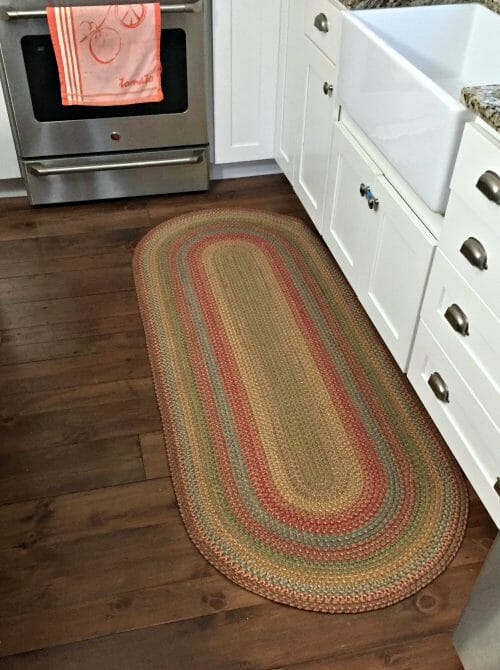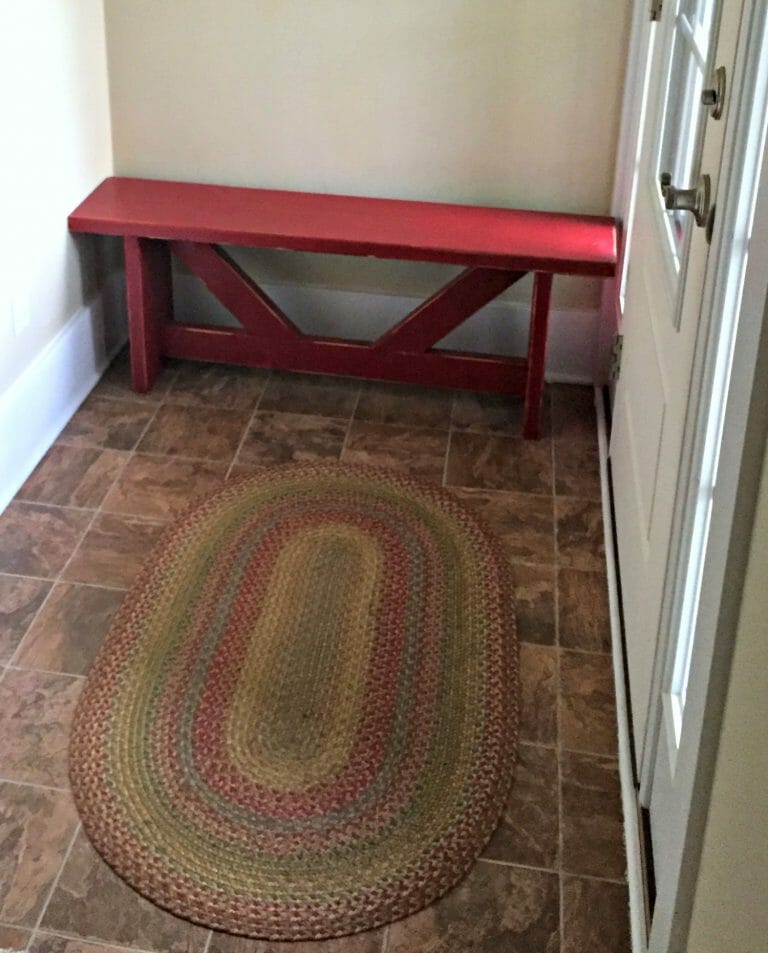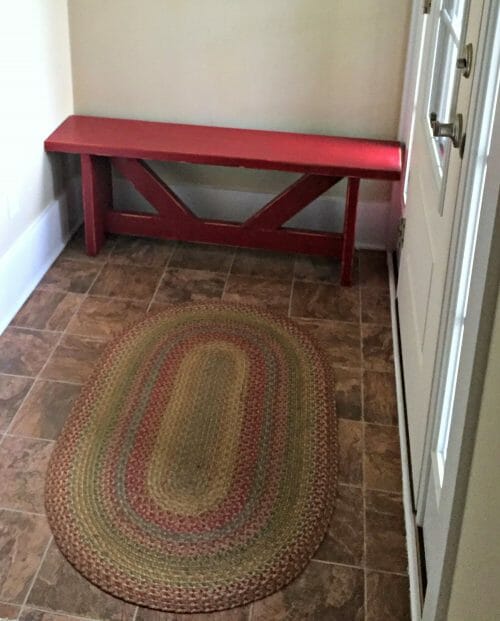 Our Rugs:
We purchased all our braided rugs from RugsUSA.

The exact rug style/color we have are the Azalea Braided Green World Rugs from the Homespice Collection.

We purchased 3 of the 2'5″ x 6′ Oval Runners and 3 of the 2'3″ x 3'9″ Ovals.

We did NOT purchase a pad, but we do have this pad under most of our rugs to make them less slippery. I buy a bigger pad and cut it up to fit under our various rugs (you don't need the pad under the entire rug, just a small section of the rug so it doesn't slip)
click on the image below to enlarge it in a new window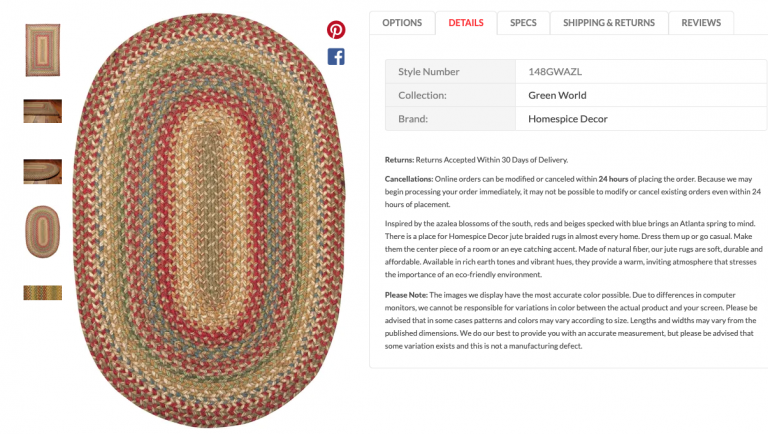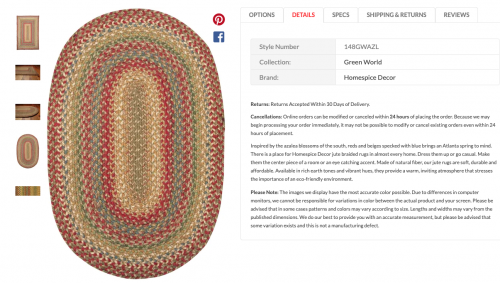 .
We currently use these rugs in our mudroom, our kitchen, by our front door, and by the back door in our office.
My Review:
We've had the same rugs for over 7 years now and we are not "gentle" on them. They are in high-traffic areas and they have held up really well.
The "thread" of our first mudroom rug did start to unravel about a year ago, so the whole rug basically came apart. I contacted their customer service, but since the rug was already several years old, they basically just said I needed to buy a new rug, which I did.
Overall, I am TRILLED with these rugs.
I LOVE the colors, the pattern, the design, etc. etc. They look so great in our home and we get compliments on them ALL the time!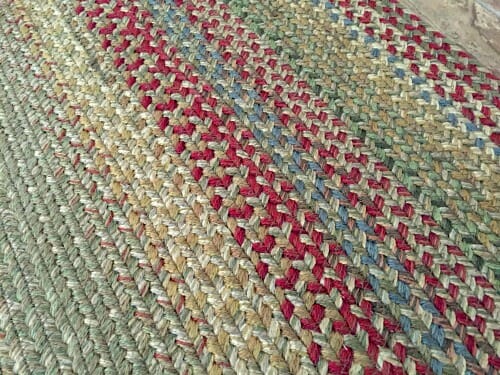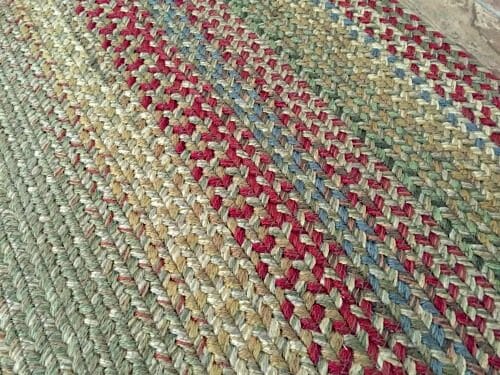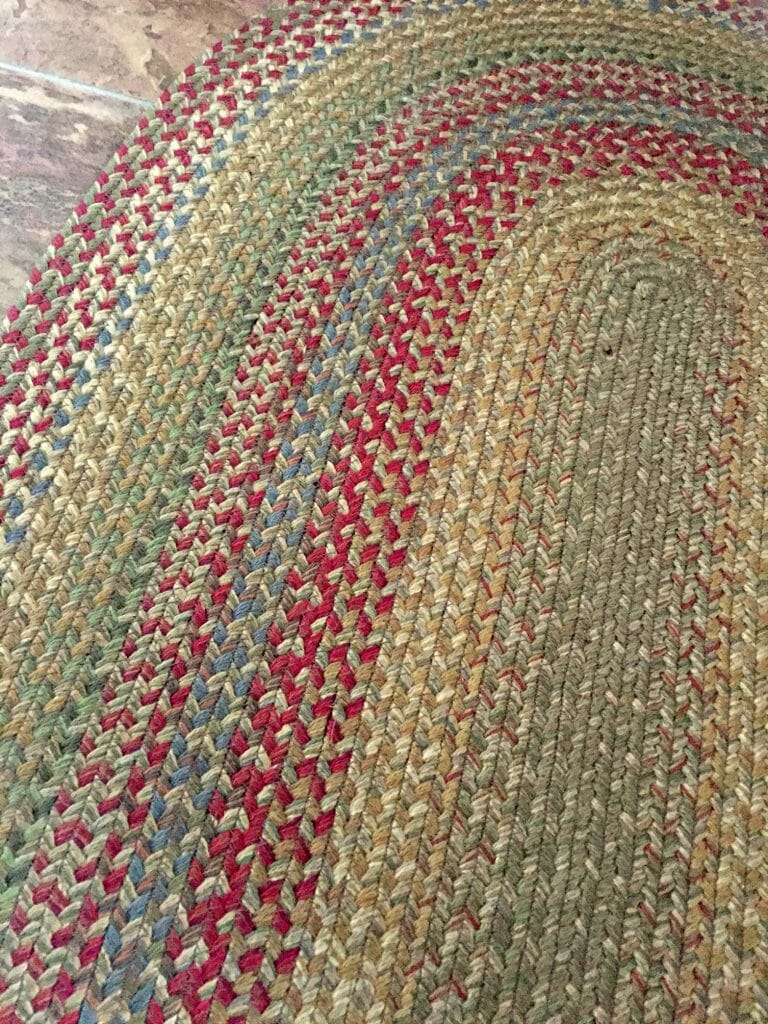 How to get a Great Deal!
Usually, Rugs USA offers very good discounts (sometimes up to 60% off) every Memorial Day and every Labor Day — which is why I'm sharing this post now!
If you are interested in buying a new rug for any space in your house, now is the time to start looking! I have a feeling they will start offering discounts later this week and into next week.
We've purchased a few other (non braided) rugs from RugsUSA as well — including the one for Clara's nursery which is SOOOOO soft!
Like I mentioned above, this post is not sponsored in anyway — I just wanted to answer some of the questions I get about our rugs, and share why I personally like my braided rugs so much!
Do you have braided rugs in your house? If not, what are your most favorite rugs?