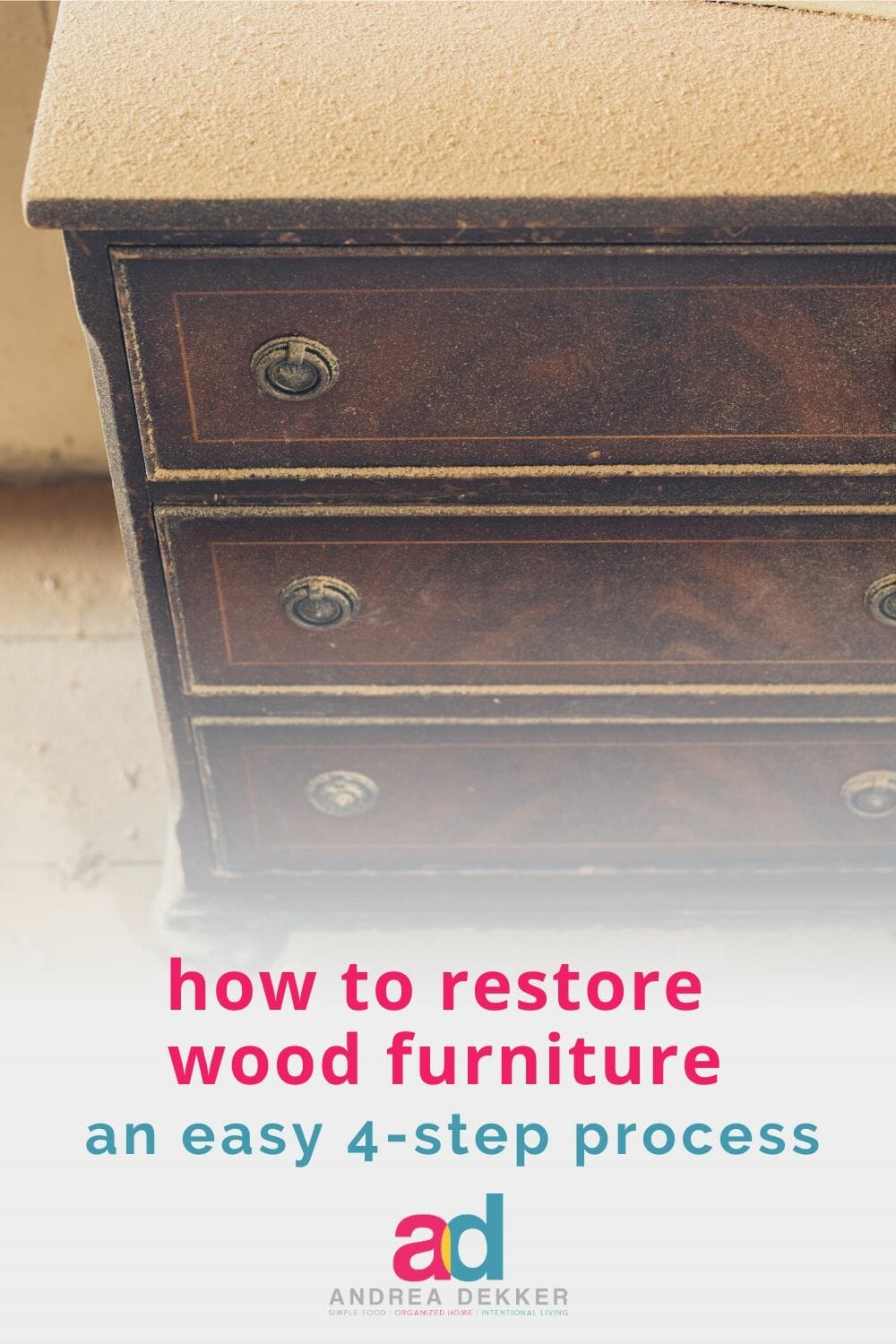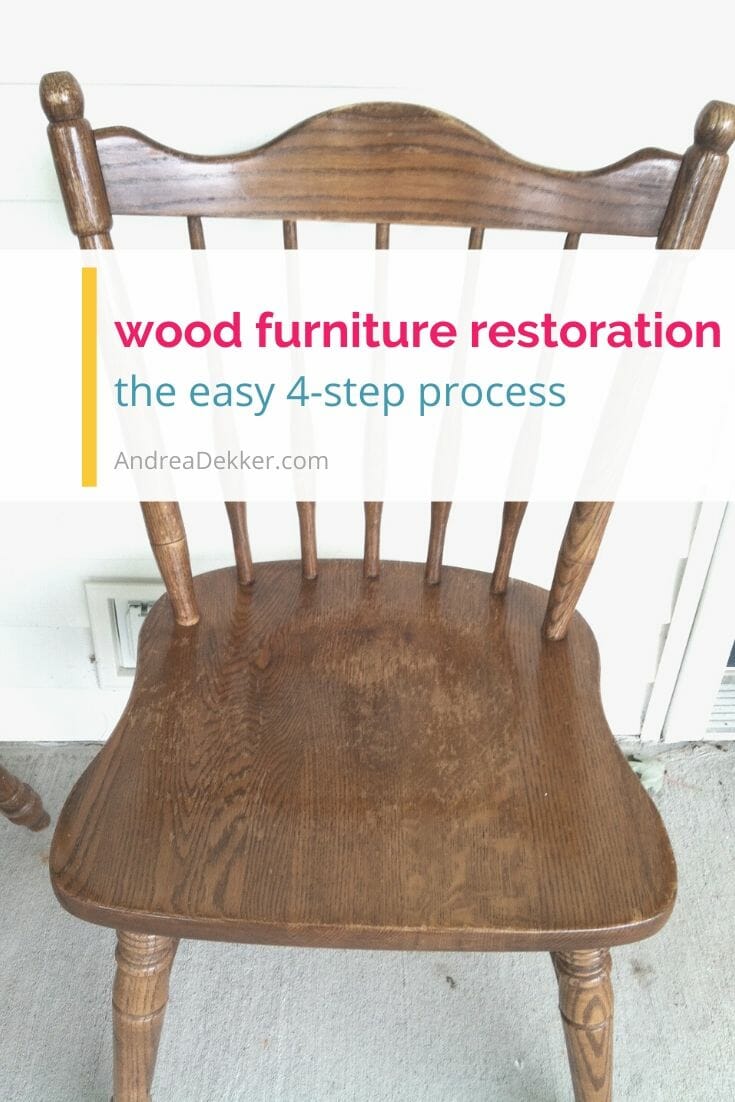 Learn how easy wood furniture restoration can be with this 4-step process. Bring life back to your favorite wood furniture — no elbow grease required!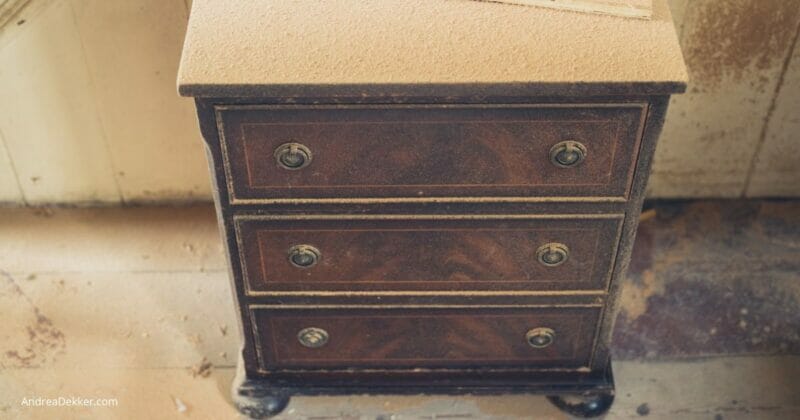 Over the last 14 years, I've learned a lot about painting — specifically painting and distressing furniture to give it a new look.
Before we moved to our farmhouse (in 2010) I had a full "paint studio" in our unfinished basement. I spent time almost every day painting, distressing, and selling thrift store furniture on Craigslist (this was way before Marketplace).
It was a fun side hobby for me, and I actually made a pretty good part-time income from it.
I still enjoy finding thrift-store furniture and painting and revitalizing it to fit my farmhouse style… but I no longer sell it.
I've thought about getting back into the furniture business someday — maybe turning our outbuilding into a paint studio and showroom — but I have plenty on my plate for now, so that pipe dream will have to wait a bit longer!
In the meantime, I have painted DOZENS of pieces of furniture for our own home, and I LOVE having unique pieces that no one can replicate or buy anywhere else.
In fact, I think I've painted or restored almost every piece of furniture in our home!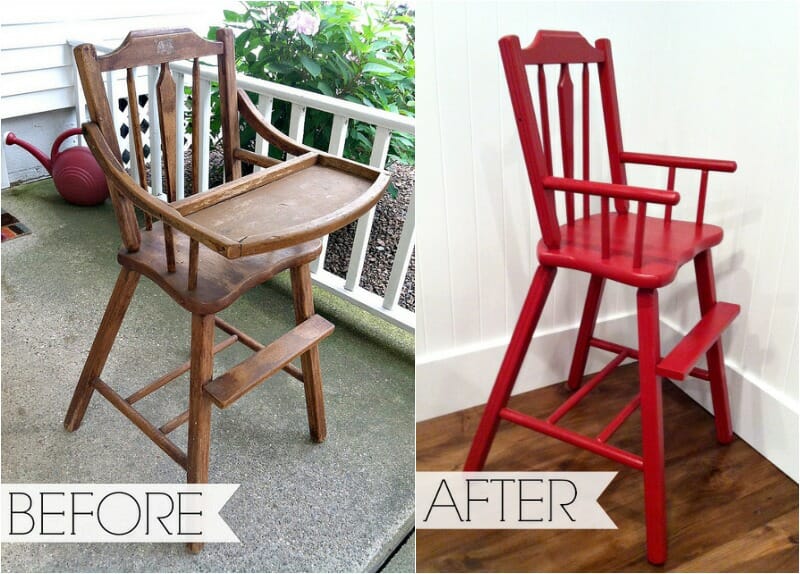 Painting versus restoring wood furniture
When it comes to furniture, it's much easier to simply cover over imperfections and problems with paint.
However, there are times when I really like the look of stained wood versus painted wood BUT I don't want to sand it all down and restain it (seriously, this is a HUGE process.)
Instead, I have a super simple 4-step process for wood furniture restoration that only takes a few minutes and almost no elbow grease!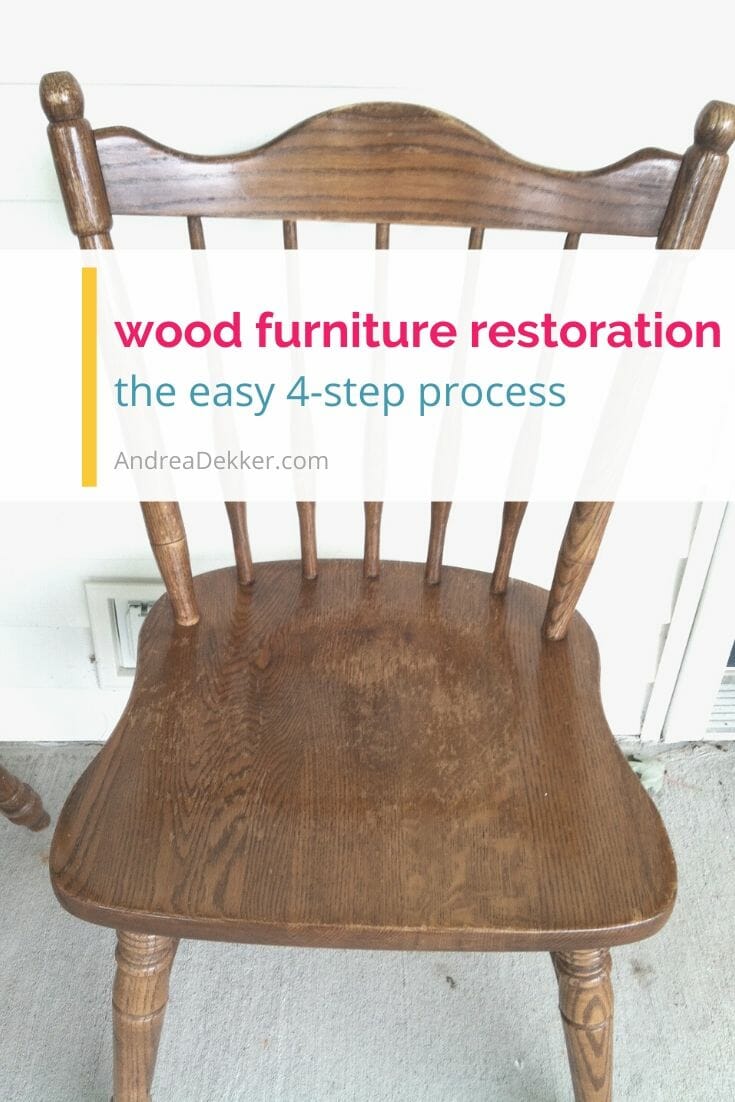 Easy 4-Step Wood Furniture Restoration
Materials
vinegar
olive oil
microfiber cloths
Instructions
1. Wipe down furniture with a damp microfiber cloth to remove, dust, dirt, and debris.

2. Mix 3 parts olive oil and 1 part vinegar in a small bowl (Example: 3 T. oil = 1 T. vinegar).

3. Dip a soft clean rag in the oil/vinegar solution and wipe over the furniture, gently rubbing it in.

4. Let "dry" (about 30 minutes) before you use the furniture or sit on it.
Notes
You won't need to wipe it off unless you have globs of oil in certain areas.
This is only for real wood furniture -- it won't work nearly as well (if at all) on laminate wood or pressed board.
You can use cider or white vinegar and any type of cooking oil you have on hand.
A little goes a long way. I did 2 chairs and a small dresser with only 3T + 1T and still have a little left over.
Recommended Products
As an Amazon Associate and member of other affiliate programs, I earn from qualifying purchases.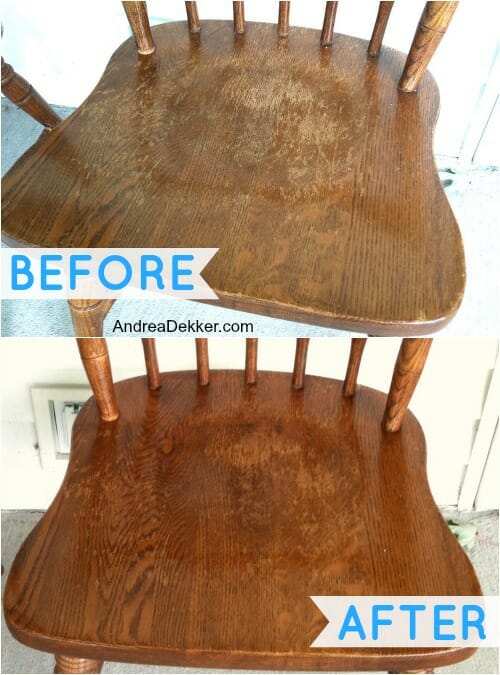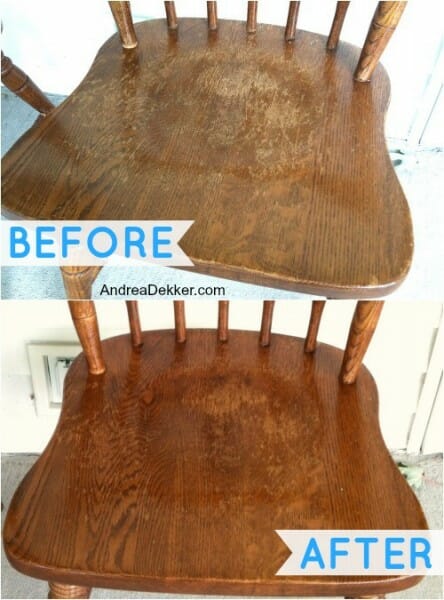 As you can see by the before and after images, this simple process DOES make a big difference.
In just about 30 minutes, the furniture looks a little newer, a little brighter, and a little less worn.
When you consider the cost (a few pennies) and the time involved (less than 5 minutes of hands-on time for the chair above) I'd say it's totally worth it!
NOTE: if you're looking for a more in-depth tutorial on how to strip wood furniture (a much more time-intensive process) you might find what you're looking for in these YouTube videos.
A few more of my wood furniture restoration projects:
More Painting Resources:
Painting and restoring wood furniture is SUCH a great creative outlet and a fantastic way to decorate your home with unique finds that are MUCH less expensive than new pieces!
Have you restored any furniture in your home?