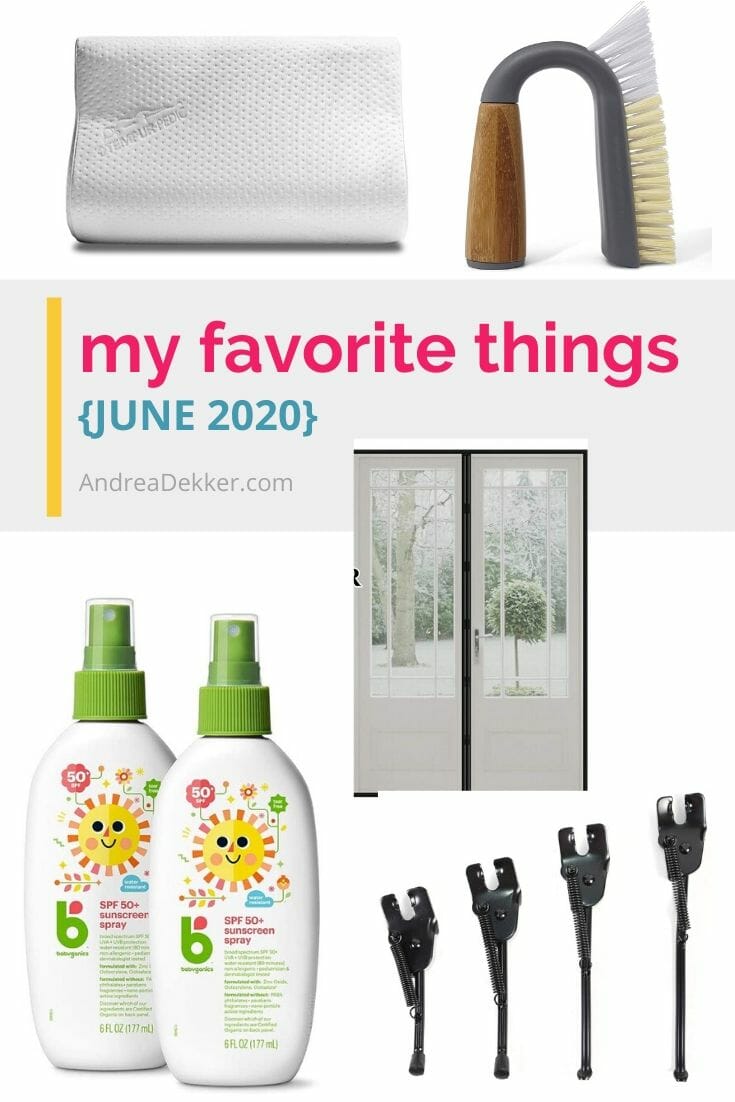 Inside: a few of my favorite things for summer — sunscreen, bike accessories, screen doors, and more!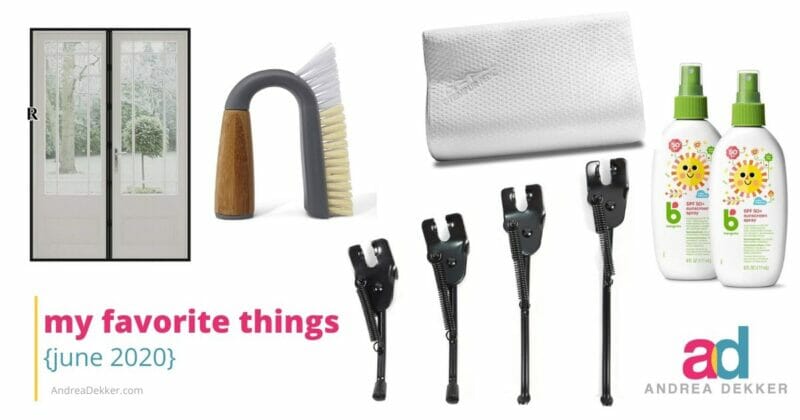 School is officially finished for everyone in our family and we get to go back to school today (in cars only) to say goodbye to all the teachers. It's such a bittersweet time — at least for someone like myself who LOVES school so much.
I know the kids are excited for summer, but Simon is taking it especially hard. He asked if he would ever get to see his teacher again… such a sweet boy!
The end of the school year and the beginning of summer are a few of my favorite things (I'm especially glad to be finished "homeschooling" for the year!)
I'm sharing a few more of my favorites in today's post!
NOTE: I set up a new Amazon.ca affiliate account for my lovely Canadian readers 🙂 However, it doesn't activate until a set number of "qualifying purchases" are made. If you're a Canadian reader, I'd love for you to shop through my links below! Thanks so much!
Full Circle Bambo Grout Brush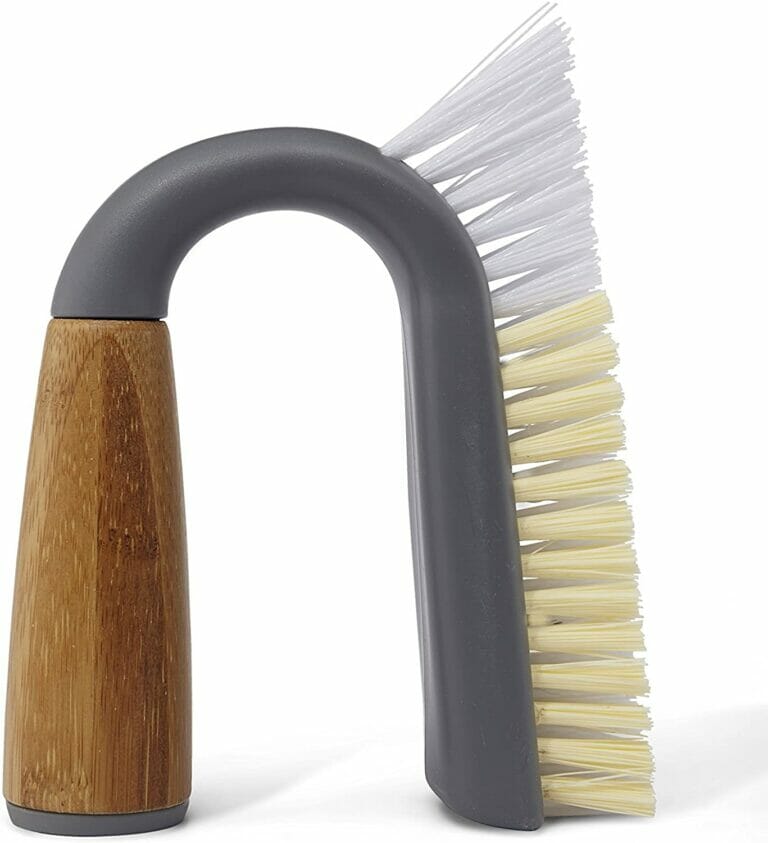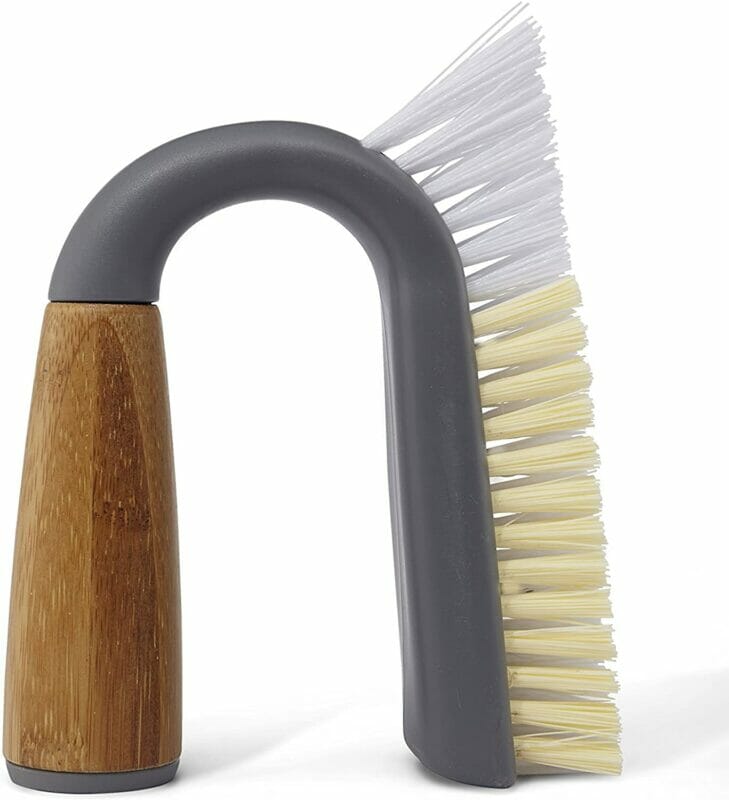 I've been using Full Circle Bambo brushes for years and years, and I just love them.
I use the circle one for washing dishes, I have a heavy-study scrubber for our cast iron pans, and I use the vegetable brush too.
However, my MOST favorite of all is the Grout Brush. It's such a great size and shape, with a very user-friendly handle that makes scrubbing tile and grout feel SO easy (not necessarily enjoyable… but easy!)
I read that the handle is used to hang the brush, but I store it under my bathroom sink so I don't utilize that feature. Either way, it's a great brush that I use on a very regular basis.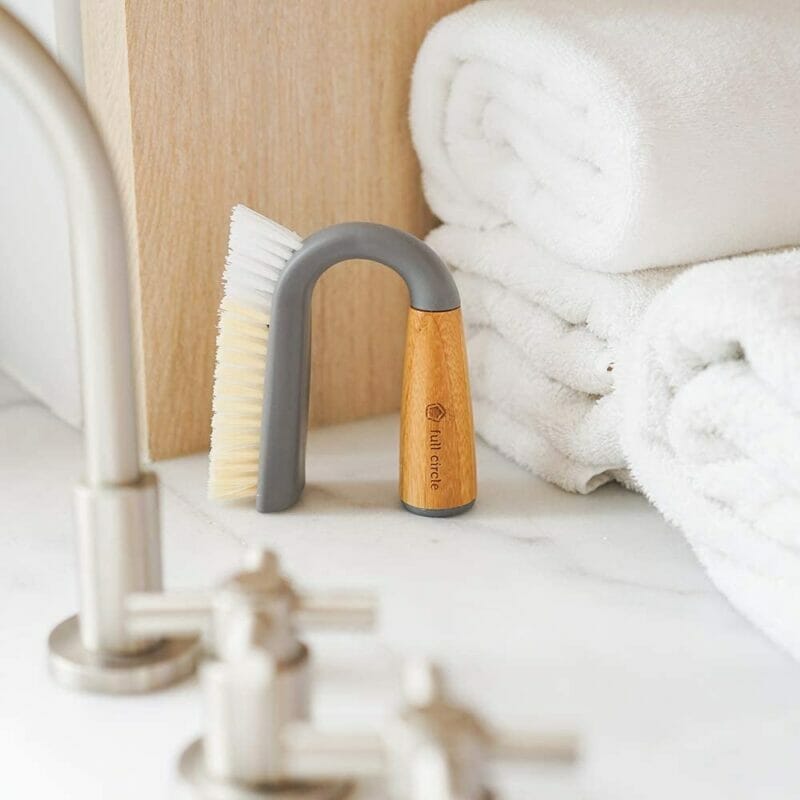 I purchased my Grout Brush from Grove.co — if you're not a member yet, they have all sorts of free goodies for first-time customers (seriously, they have awesome freebies and they are a fantastic small business I love supporting.)
However, if you'd rather shop on Amazon, this is the exact brush I use (here's the Canadian link).
NOTE: We recently renovated our master shower and used grey grout (see our new walk-in shower here). We are LOVING the grey grout as it's so much easier to keep looking clean. I highly recommend it!
.
Seisso Kickstands for the Back Wheel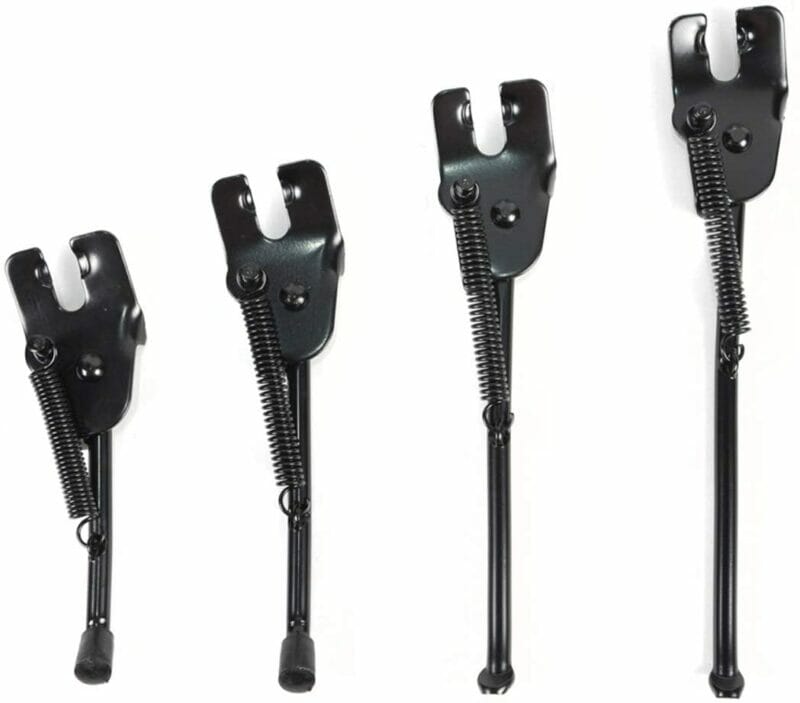 A few months ago, I shared our family's most favorite training wheels for kids bikes (seriously, they are awesome and will save you so much time and stress!)
However, now that the older 3 kids are all confident 2-wheel bike riders, we had a new "problem"… our bikes all needed kickstands so they didn't end up laying all over the driveway or the floor of the garage.
NOTE: we buy ALL our bikes used, so they rarely ever come with kickstands — I'm not sure why, but we've only ever had one used bike that came with a kickstand. Weird, I know!
Anyway, we found these kickstands on Amazon, and have been SO happy with them (Canadian link).
Not only are they extremely simple to install (they attach to the back wheel — I did it in about 5 minutes), they are also very easy for the kids to operate (very easy to flick it with their toe).
The kickstands are fairly heavy-duty and have held up well so far (Nora has used hers for 2 years already).
Plus, you can buy WHATEVER size you need — they work on 12″ to 18″ kids bikes! Score!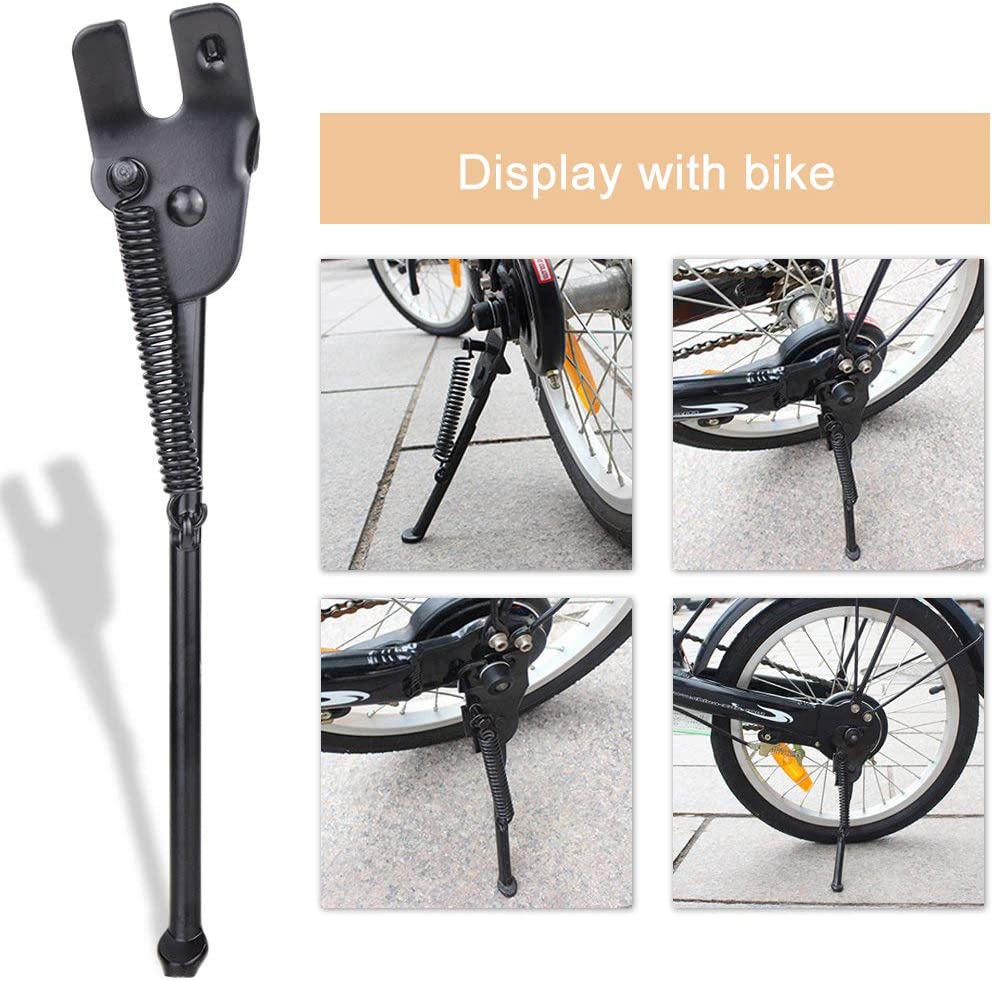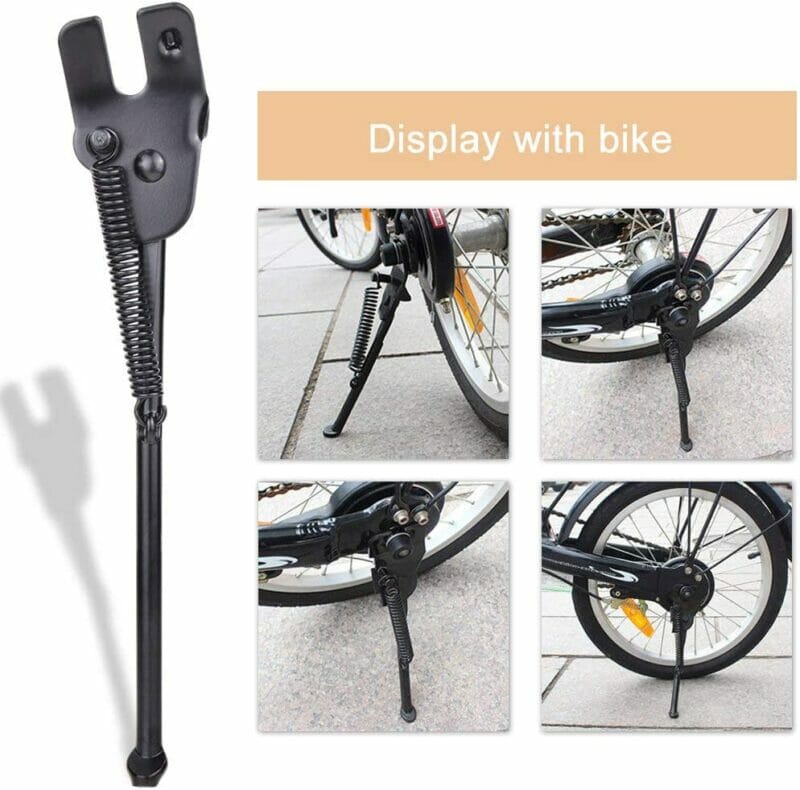 .
Babyganics Sunscreen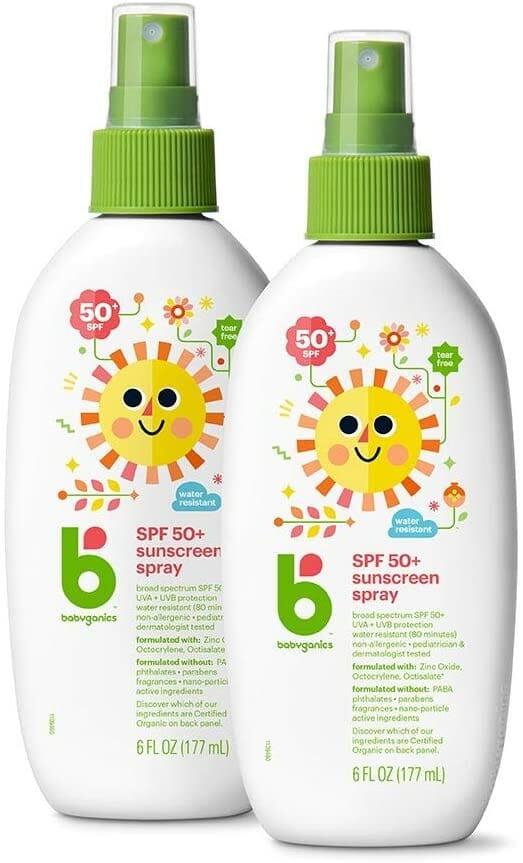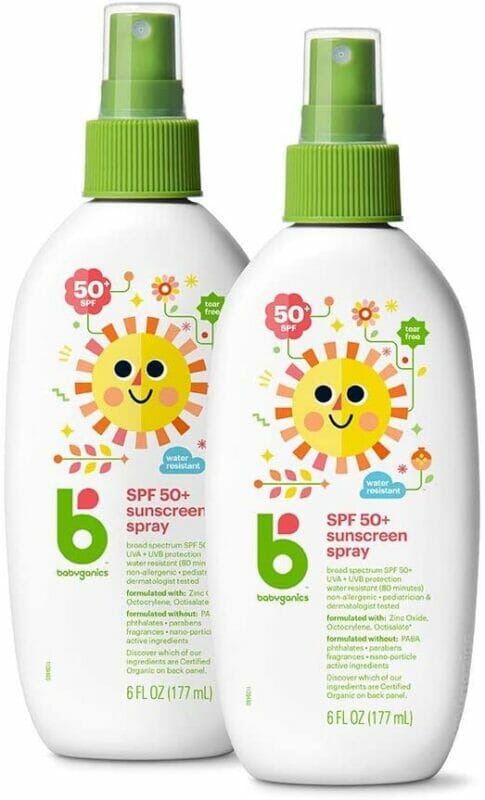 When I first shared my goal to switch to all-natural cosmetics and beauty products in 2020, I got several requests for all-natural sunscreen.
Ironically, I didn't think of adding sunscreen to my list way back in January!
However, now that warmer weather is back to West Michigan, I figured it was officially time to share my favorite sunscreen — Babyganics.
To be clear, I'm not officially sure it qualifies as "all-natural" but it is a MINERAL BASED sunscreen, formulated without oxybenzone, octinoxate, PABA, phthalates, parabens, fragrances, or nano-particles (taken directly from Amazon!)
We've actually used the Babyganics brand for several years now (probably since Simon was a baby) so I can attest to the fact that it does work well.
This is another product I purchase through Grove.co… but if you'd rather shop Amazon, here's that link too. (no Canadian link, sorry!)
If you want a simple, straightforward, readily available, reasonably priced organic sunscreen that's perfect for babies and kids, I've always been happy with Babyganics.
That said, if you want a REALLY comprehensive list of the pros and cons of a bajillion different mineral sunscreens, you'll want to check out my friend Katie's blog for that. She's done the research on over 100 different mineral sunscreens and I totally trust her option.
---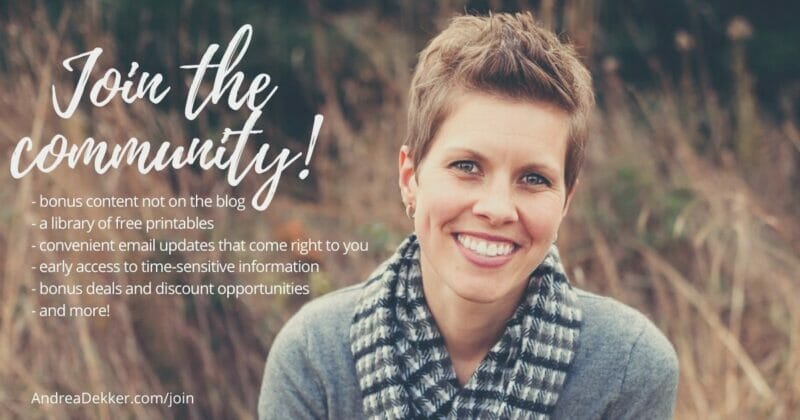 ---
Ergo Neck Pillow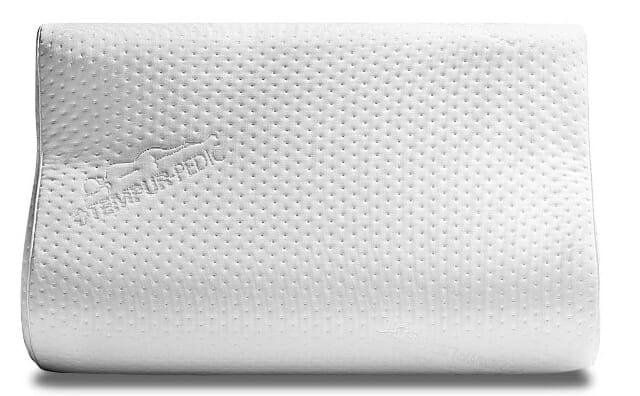 I've had back problems for most of my life — I can remember them already my freshman year in high school. I've gone to the chiropractor on and off over the years, I've done a lot of stretching, I've seen a physical therapist, etc. etc. but the pain is always just THERE… lingering.
It got worse after having 4 children in 5.5 years (and not being able to heal my diastasis — but that's another story!)
I decided to start seeing a chiropractor regularly this past September. I went 3 times a week (now I'm down to once a week) and did all the stretching and strength training exercises she told me to do at home.
I do think it has helped a little (at least that's what I'm telling myself!) but I also started using a new pillow that I feel has made even more of a difference (for a fraction of the price!)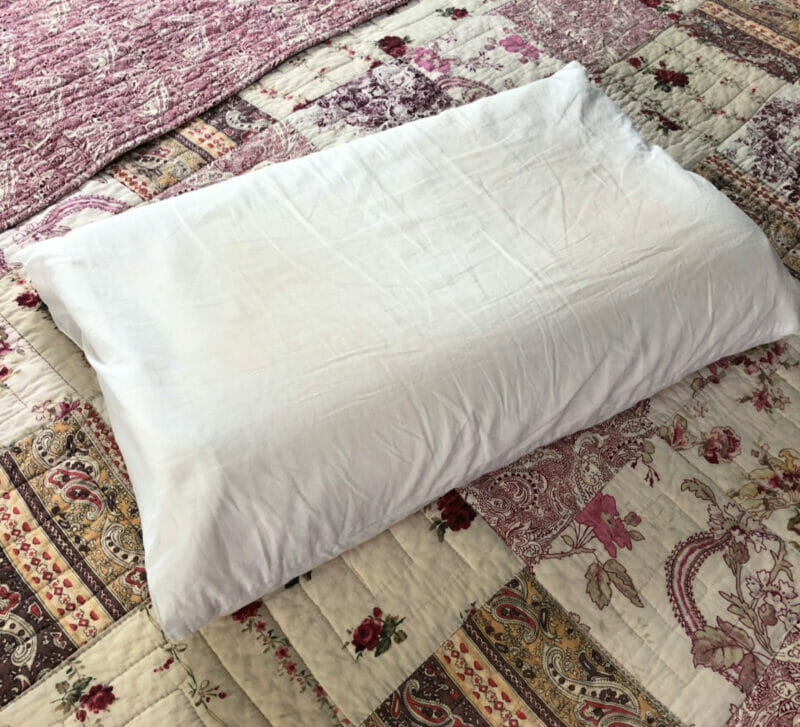 This is a similar pillow to what I use (I can't find the exact one anymore) and it has really made a difference in my quality of sleep and how my back and neck feel in the morning.
I love that the outside fabric is completely removable and washable. I also love how small it is compared to normal pillows (easy for packing and traveling.)
A Few Notes:
I'm a side sleeper — my right side specifically — but I think this pillow will work for back sleepers too.
We buy a new quality mattress every 7 – 8 years.
I don't like the look of this pillow on my bed so I hide it under another pillow during the day.
I use this pillowcase OVER the zipper liner that comes with the pillow… I wash both regularly.
I do still go to the Chiropractor as I feel like it technically can't hurt my progress.
I do not go to physical therapy anymore — but I've considered trying it again in again once Clara is in school.
If you struggle with back or neck pain, I'd suggest looking into a Tempur-pedic pillow. It's probably one of the most frugal options you'll find — and with Amazon shipping, you can test it out ASAP!
Retractable Screen Doors
A few years ago, I shared how much we used and enjoyed the retractable screen we attached to our mudroom door… but I don't think I ever officially added to my list of Favorite Things.
We technically have 2 different screen doors — this retractable one (Canadian link) on our mudroom door, and this magnetic one (Canadian link) on our office double doors.
Both screen doors have been fantastic (and frugal) additions to our home!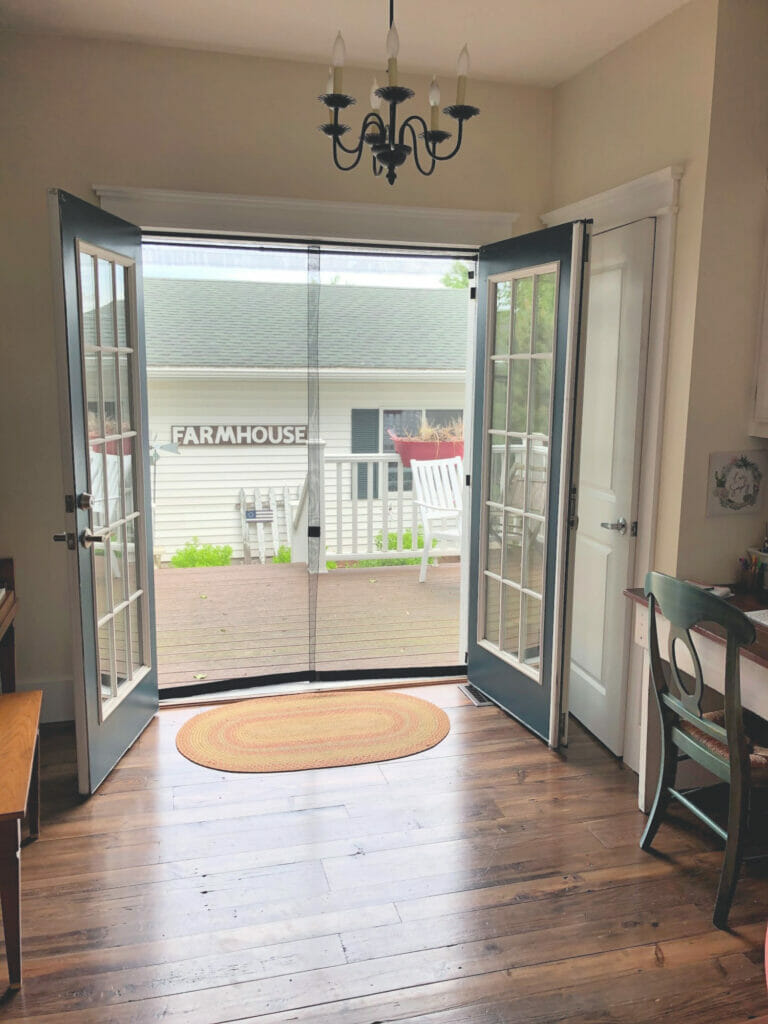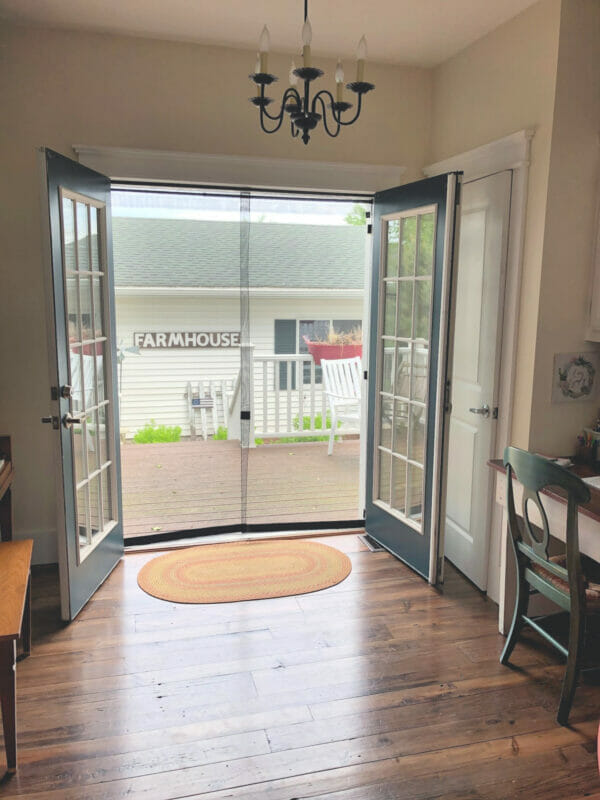 These doors aren't perfect — the retractable one is too difficult for Clara (age 2.5) to open or close on her own. And the magnetic door often doesn't fully close all the way.
BUT, they are frugal, easy-to-install ways to increase airflow throughout our home without the clunkiness of a screen door — and I LOVE fresh air blowing through our home!
NOTE: We remove the magnetic door in the winter but we leave the retractable door up year-round.
That's all for me this month.
Check out my previous months' favorite things — and feel free to share some of YOUR favorite things in the comments below!
Also, check out my Amazon Market to purchase many of my favorite things.