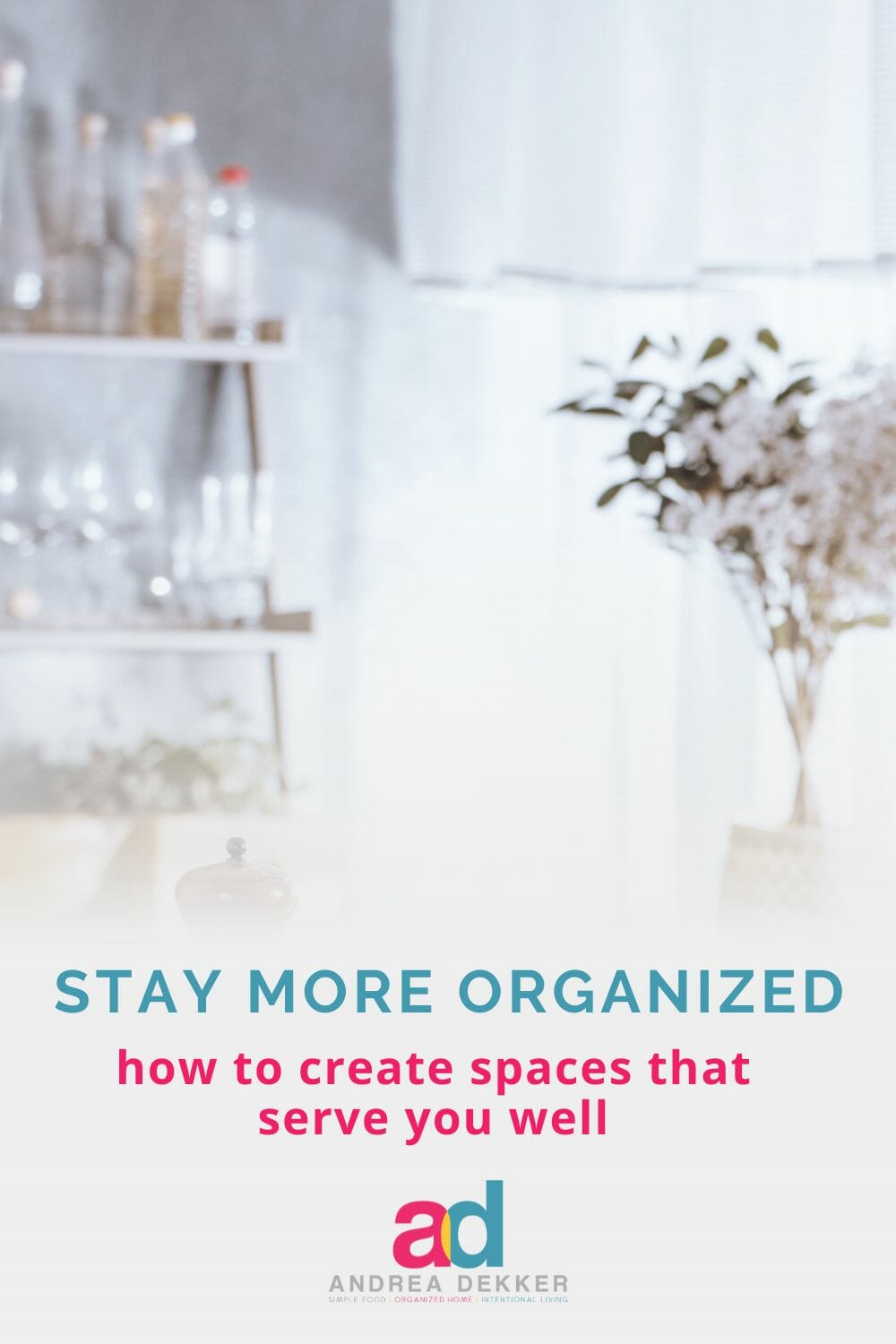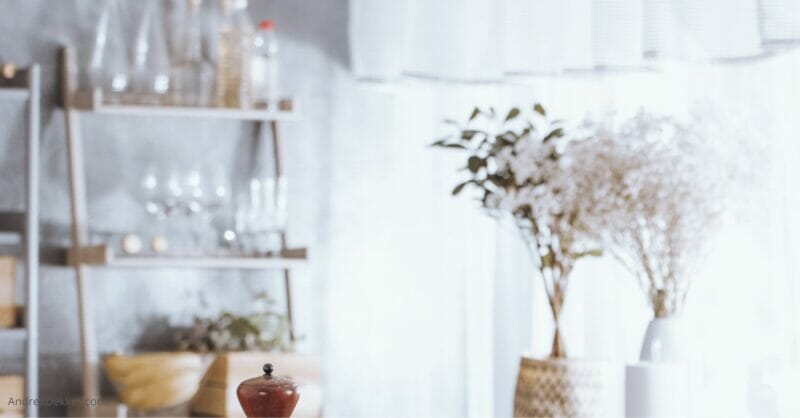 When you look around your home, at all the different rooms, spaces, closets, furniture pieces, nooks, and crannies, do you feel like your spaces serve you and your family well at this stage of life?
Or, do the spaces feel like they prohibit you from enjoying your home and living the way you want to live within your home?
I suppose it might be a little of both — depending on the day!
Obviously, few of us have unlimited resources (money or time) to create an absolutely ideal space for our family… but it's often more "fun" to use a little creativity and rework your spaces so they serve you and your family well (like moving a giant dining room table in the middle of your former living room so your kids have more space to do crafts, playdough, and LEGOs!)
Over the last 13 years, we've gone from a childless couple to parents of 4 children (plus a puppy)… so it shouldn't be a surprise that we use the spaces in our home very differently now than we did when we purchased the home.
The house still looks identical on the outside, but the different ways we've arranged and rearranged the inside are almost too numerous to count!
As our family has grown, as our children get older and more independent, as their needs and interests change, it's only natural that we've tweaked, changed, and completely overhauled many of our rooms, closets, and organizational systems to better serve our needs.
For example:
The Closet Under Our Stairs:
The closet under our stairs went from random office storage to a fun play area, to a little school area, to storage for our puzzles and games, to a cozy reading nook, to a craft area.
Musical Bedrooms:
We have a joke around our house that instead of playing Musical Chairs, we play "Musical Bedrooms" because we swap bedrooms so often.
We reconfigure furniture, rearrange closets, and swap kids in and out of various rooms at least once a year based on who needs to wake up earlier, who likes to stay up late to read, who needs more closet storage, etc. (the kids love it and so do I!)
At one point, we had 3 kids in one room and used the other bedroom as a playroom. Then Nora slept in the landing area for over a year. Now they are back to sharing boys in one room and girls in the other.
And… believe it or not, Dave and I have slept in every bedroom in our house at one point or another (even the landing area for a few months)!
Living Spaces:
When the kids were little, we spent the most time in our one carpeted room (the large living room on the main floor).
But as they got older (and stopped spilling as much), we realized we'd rather have a large dining room with 2 smaller living spaces… so instead of a costly addition or renovation, we simply swapped our furniture around.
Our living room became our dining room, and our dining room became a small living space off the kitchen. (Read/watch the full transformation here.)
Smaller Spaces
You don't need to rearrange full rooms or large areas of your home for more functionality…
The arrangement of our kitchen cabinets has changed quite a bit over the years — making space for bottles and other baby gear, then swapping the baby gear for lunch packing supplies.
And as my cooking style and diet have evolved over the years, the types of food I buy are very different than 10-15 years ago, so my food storage needs have changed as well.
For example, we now have a lot of bulk grain storage and other larger quantities that need to be stored in the basement or our laundry room cabinets.
We've also switched up many of our closet arrangements to better fit our changing needs.
Our master bedroom closet used to be filled with our clothing — but now that we switched bedrooms and turned our old bedroom into a den, it's filled with extra bedding, craft supplies, and games.
This past year, we noticed a positive difference in how our home functioned simply by moving our Christmas tree to a new spot (in the kitchen). It opened up the office area and felt much more festive!
We even noticed a huge improvement in our morning routine by keeping toothbrushes for the kids in every bathroom so they're not waiting in line.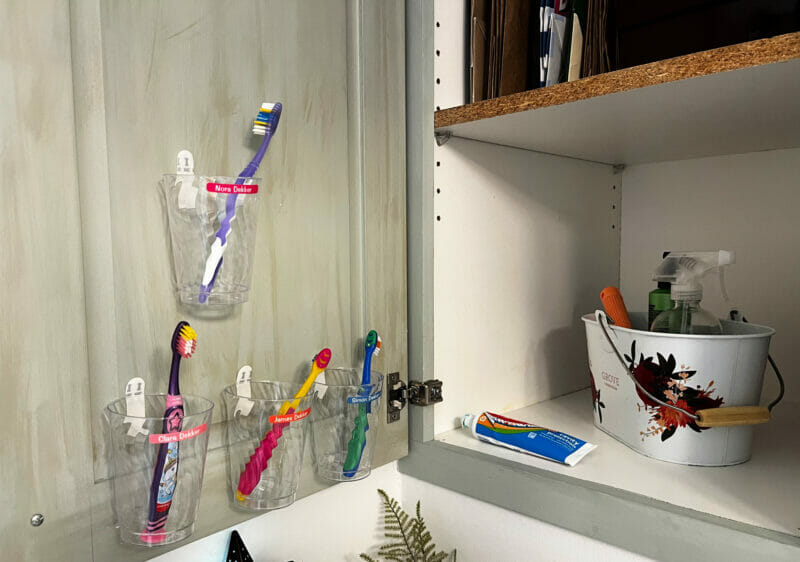 Do your spaces serve you?
Do you have different storage needs during different seasons of the year?
Have you recently become empty-nesters or added new children to your family and now need to utilize your spaces differently?
Do your spaces allow you to spend time on hobbies and other activities you enjoy?
Is something too high or too low to be as practical or as functional as you'd like?
Have your medical needs changed how you can use your space and what items you should store in various places around your home?
As life changes, as your family grows (or shrinks), as your interests and hobbies change, as you age, as your needs shift, there are countless opportunities to tweak (or totally overhaul) different areas of your home so your spaces serve you better.
To some, this might seem like extra busy work… after all, who has time to move bedrooms and closets and kitchen cabinets around?
However, after years of thinking in terms of our spaces serving our family's needs, I can easily see the positive impact it has on the overall function of our home and life.
Not only is our home more enjoyable to spend time in, but it's also easier to keep things neat and organized when it functions well for our needs.
How to create spaces that serve you better.
There's no perfect answer for this… but here's where I'd start if I were you.
Walk through your home with a pad of paper and pen and jot down what you like and dislike about every space in your home.
Then sit and dream a little — how would you like to utilize different areas of your home? Do you think there's anything you could realistically do (big or small) to get you closer to that "ideal" space?
Don't be afraid to move furniture around, swap closets, or rearrange your drawers — take pictures before so you can move everything back if you hate it! I've found that I often need to live in a new space for 48 hours before I know if the change is positive or negative.
Also, pay attention to those nagging feelings of "this isn't working well" or "I wish I had more space for". Stop and consider why that space isn't working and what you could change to make it serve you better.
You might be amazed at the difference a few small changes can make!