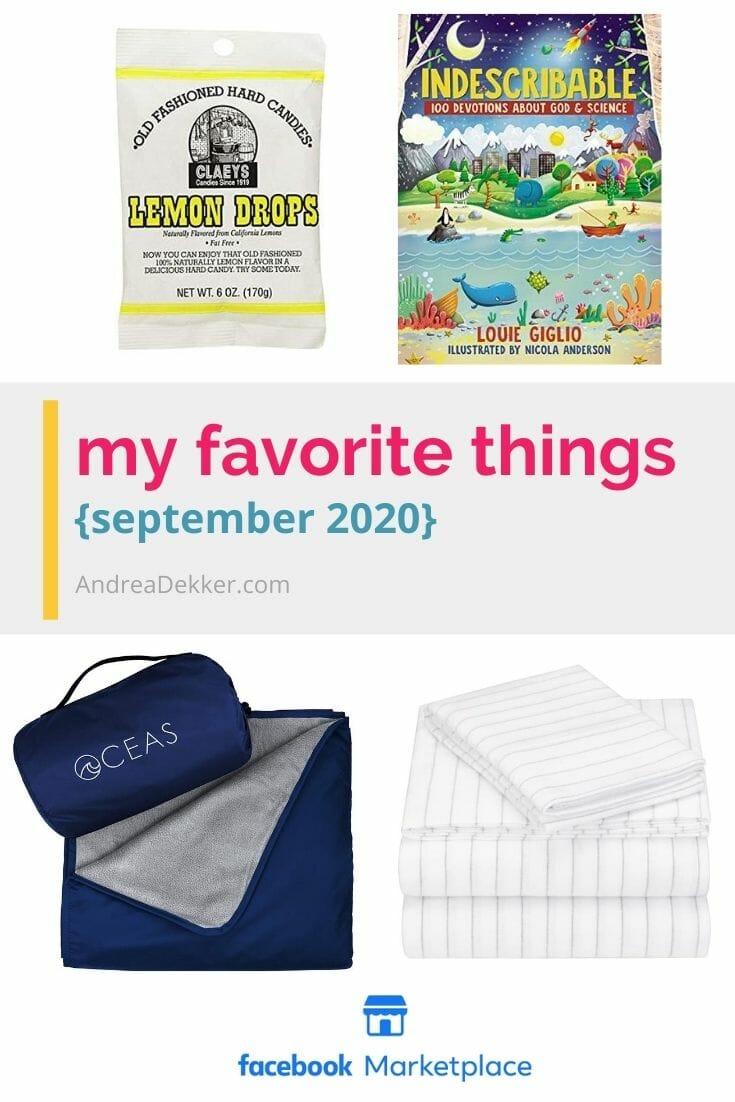 Fall is here! Let's break out the flannel sheets + cozy blankets. Also, a book recommendation, a favorite candy, and my new favorite way to declutter!
September. How did this happen?
After almost 6 months without stepping foot on a school bus or into a classroom, our older 3 kiddos are headed to their first day of school today.
They are SO excited, but it's bittersweet for me.
I'm thrilled they are going back, but I'm sad that they need to wear masks, that they can't see what their teachers or classmates really look like, that they can't do so many of the fun things they're supposed to do in elementary school.
I could go on — but instead, let's talk about some of my favorite things!